Jazz up your walls with beautiful wall decor ideas that will turn your bare walls into an art masterpiece. From large wall decor features to wall mirrors, wall art work and metal wall decor – our beautiful wall decor ideas will give you all the inspiration you need to decorate your walls in style.
Framed posters and prints for your wall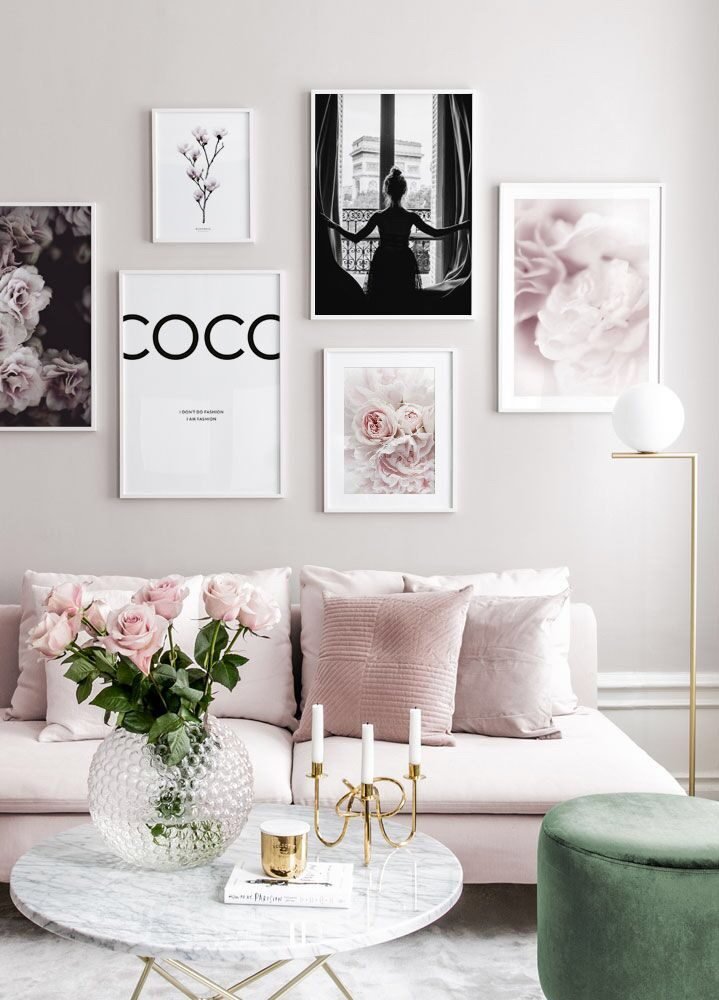 Incorporate your personality and passions in a simple way by creating a gallery wall in your home. A simple and fun way to express your style is through vibrant posters that illustrate this. Whether your favourite colour is pink or you love to travel the world, Poster Store has a wide range of wonderful prints for every style so that you can create a beautiful space with framed wall art. We adore this pretty pink set up that oozes with fashionista style.
Design your own gallery wall with Poster Store
Mirror wall decor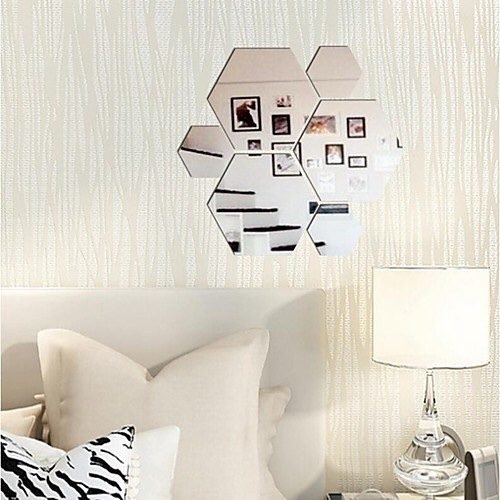 A fab interior design hack to make your space appear bigger and brighter is to decorate your walls with mirrors. It will make your space pop and there are so many interesting shapes and sizes to choose from when it comes to deciding on what mirrors to hang on your wall.
A fab interior design hack to make your space appear bigger and brighter is to decorate your walls with mirrors
We love these hexagon wall mirror decor that you can simply stick onto your walls and change up as you please. You have the creative direction to place the mirrors how you like and what's more, these mirrors look good in any room!
Buy decorative mirror wall stickers by Light In The Box at £10.73
Hanging mirrors wall decor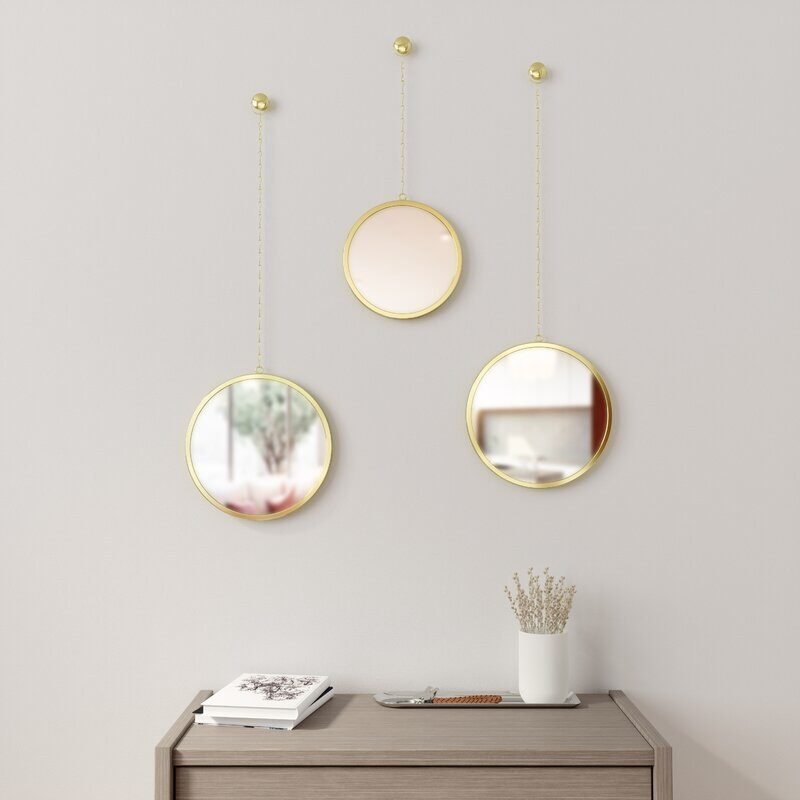 Another great way to style your walls with gorgeous mirror decor is by including a mirror wall feature just like these hanging mirrors from Wayfair with a gorgeous gold finish and circular shape for easy-on-the eye decor. We think these set of 3 mirrors will look gorgeous in a hallway or in the bathroom.
Buy mirror accent set of 3 mirrors from Wayfair at £51.99
Inspirational wall decor for your bedroom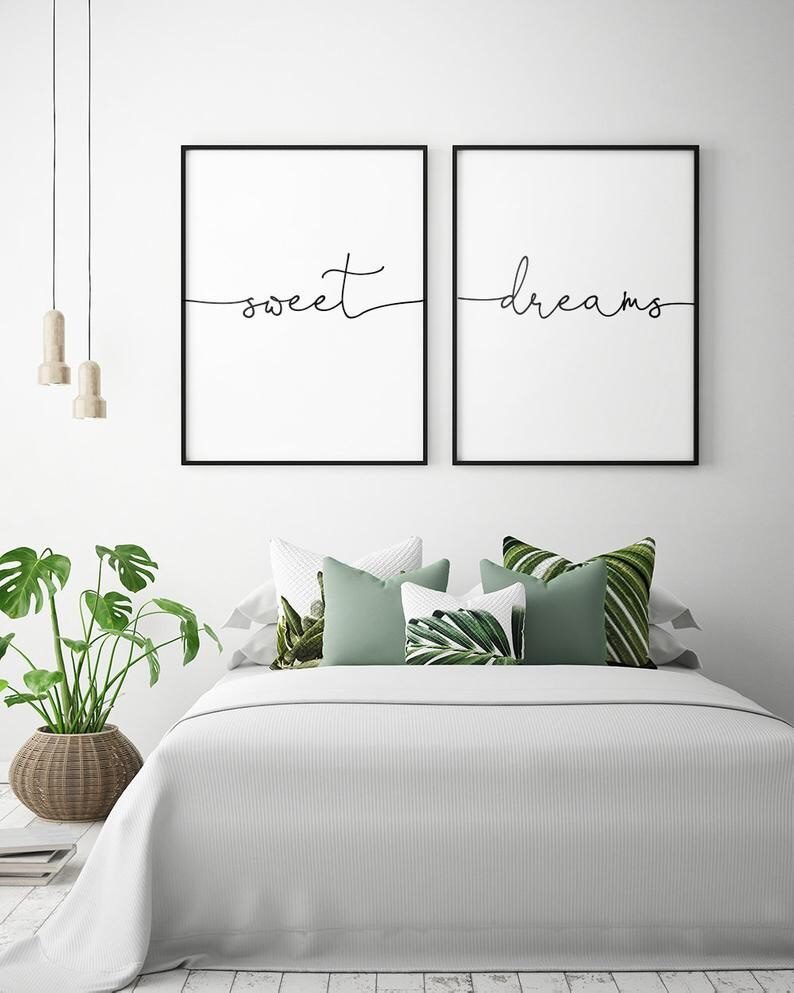 Set the ambience in your bedroom with inspirational words to send you off to sleep. We love this printable artwork, which will look good above your bed from Etsy. The dreamy typography that flows from the first frame to the second, creates a fun wall art i in your bedroom. Because this artwork is printable, you get to choose your own frames to fit the style of your room perfectly.
Set the ambience in your bedroom with inspirational words to send you off to sleep
Buy above bed art from Etsy at £6.86
Hanging plant pots for your walls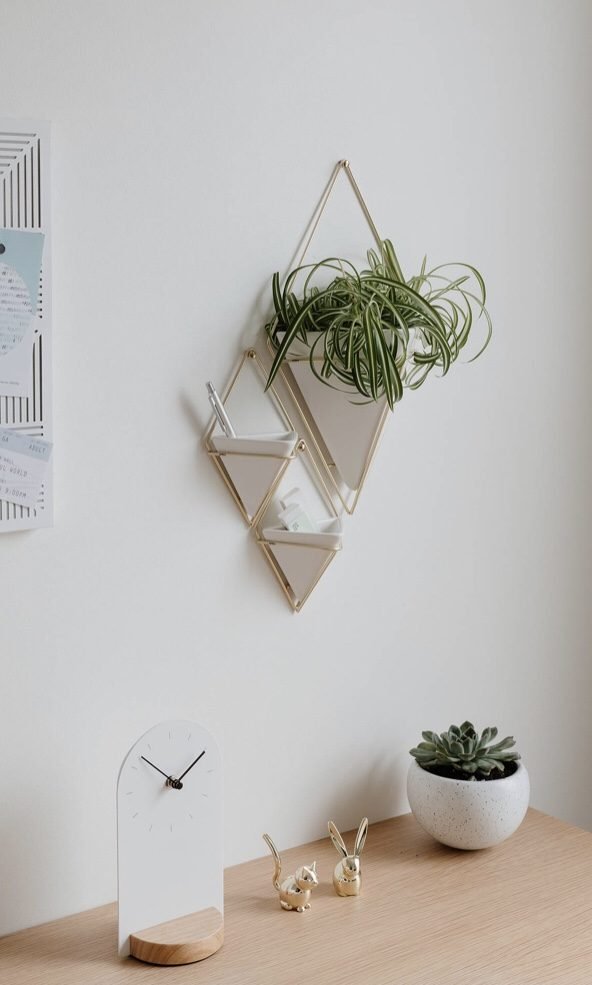 Minimalists that love to declutter will love this large wall mounted planter by John Lewis. We love the diamond shape with gold metal detailing, which gives a luxurious and Art Deco style to your walls.
Buy Umbra Trigg Large Wall Planter by John Lewis at £20
Motivational wall decor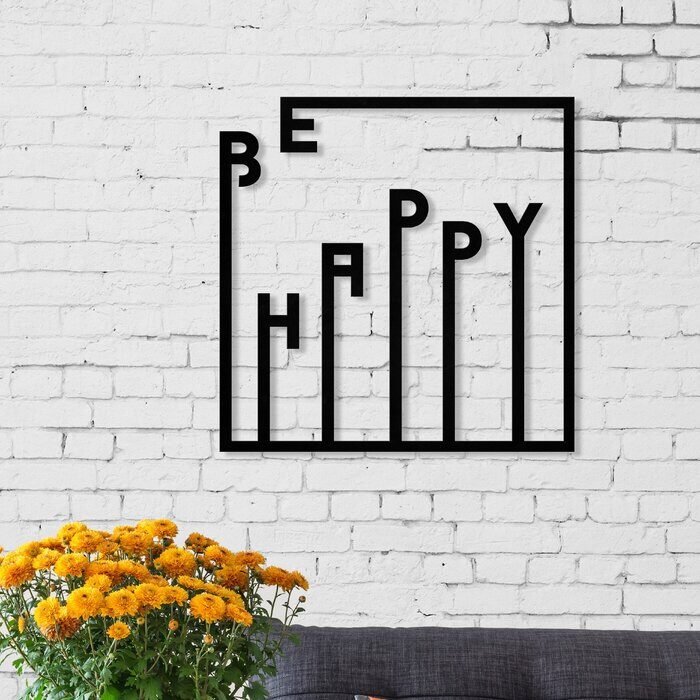 Spread those happy vibes with this metal wall decor feature from Wayfair. This small wall decor is perfect to fill a space in your hallway, spare toilet or even your work from home office space to inspire positive thoughts.
Buy happy wall decor from Wayfair at £22.99
Geometric wall art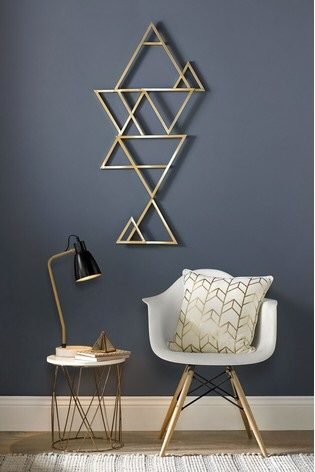 Another fun way to style up your walls with metal wall decor is by incorporating geometric shapes just like this elegant kaleidoscope wall art by Next. The gorgeous luxury gold colour will pop on richly coloured walls such as green and blue for on trend style. Mix with other geometric decor prices such as mirrors, cushion covers, throws and rugs to match the geometric decor in your home.
Buy kaleidoscope wall art from Next at £90
Boho style wall tapestry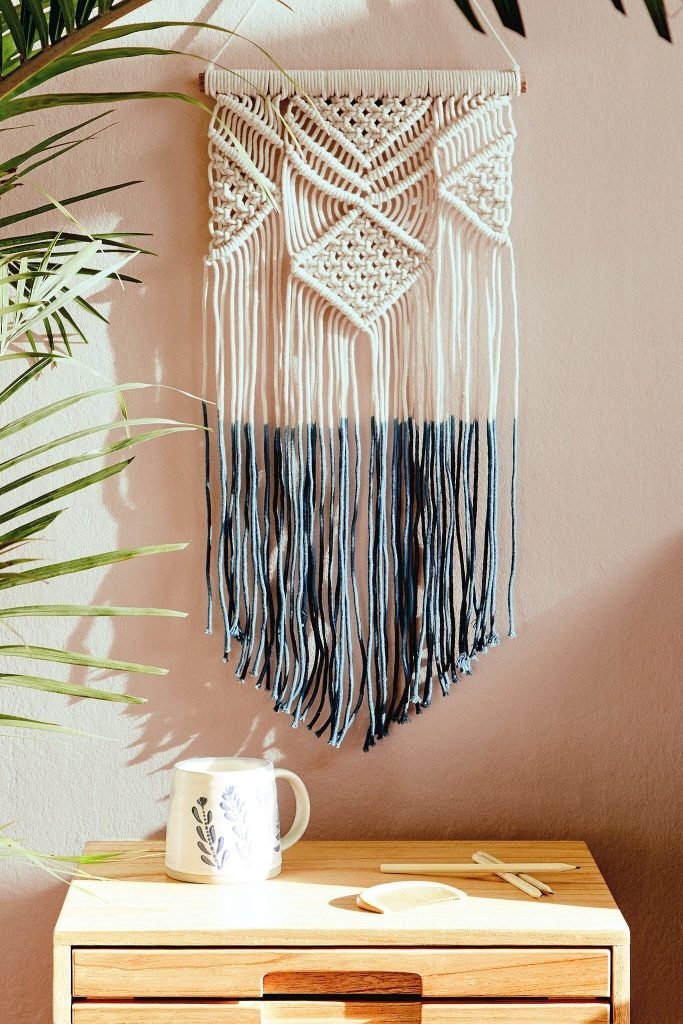 Bring in the cosy with beautiful wall tapestry decor just like this dip dye macrame wall hanging feature. Tapestry and macrame adds texture to your walls and works exceptionally well in bedrooms to add to hygge coziness. If you love minimal living and boho vibes you'll adore this Urban Outfitters macrame wall hanging that will look beautiful all year round.
Buy dip dye macrame wall hanging decor by Urban Outfitters at £20
Neon wall decor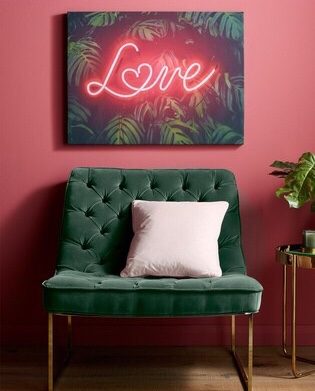 Warm up your walls with a show-stopping neon sign just like this 'Love' tropical neon sign by Next. Perfect in an Art Deco or tropical themed room to really add a touch of vibrancy and fun onto your walls.
Buy Tropical Neon Love Wall Art by Art For The Home from Next at £40
Big clocks for your home
Function meets feature with a statement wall clock that can serve as the focal point to your room.
You can put a wall clock in just about any place in your home, particular over your fireplace, as an accent wall in your living room, in your kitchen by your breakfast bar, over your bed and in your hallway. See below for some of our top wall clock finds for beautiful wall decor ideas.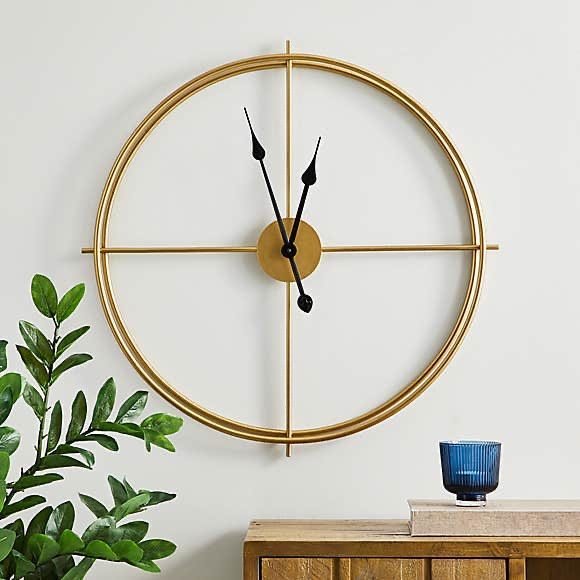 Gold circular wall clock from Dunelm at £25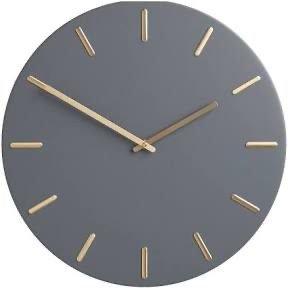 John Lewis grey and gold analog wall clock decor £40