The newest shower trend right now.
What is splashwall in a bathroom?
Splashwall is a term used to describe shower panels and splashbacks that can easily be installed in your bathroom. Splashbacks are a simple solution for decorating your bathroom for your next DIY project. Unlike tiles, splashwalls and panels are simple to install without the need for grouting.
Keep reading as we share our top splashwall designs you can shop right now.
Starry night shower panels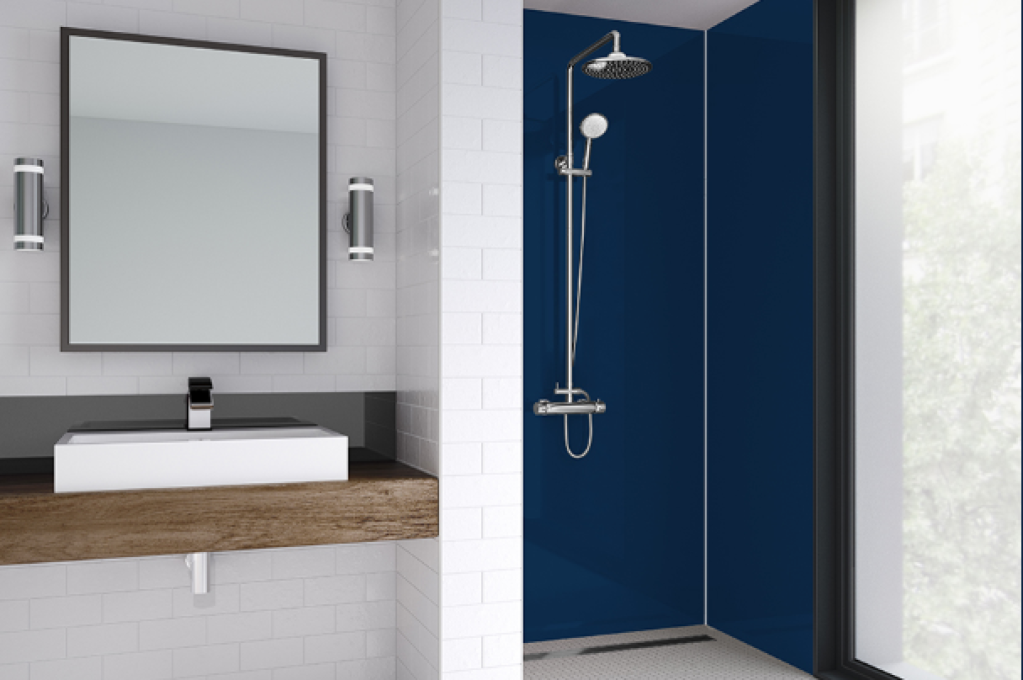 Image source WetWall
Goodbye grout and hello gorgeous shower. This stylish dark bathroom panel by WetWall is perfect for any bathroom style. Furthermore, it's easy to install and is mould repellent.
Stone effect shower panels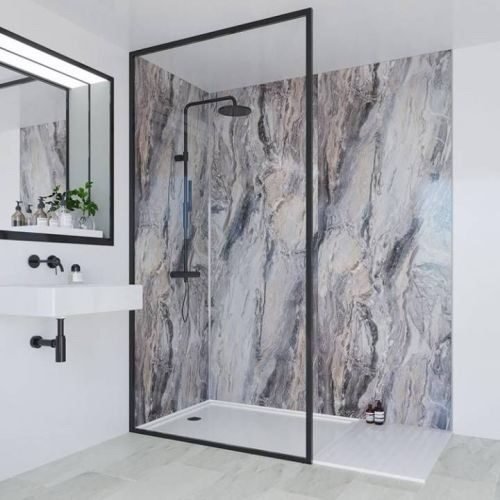 Image source Worktop City
Create a statement look in your bathroom with this luxurious stone effect shower splashwall in a calming cappuccino colour. Perfect in a white bathroom, this gorgeous panel is finished off with a black border glass door for an on-trend look.
Italian stone effect shower panels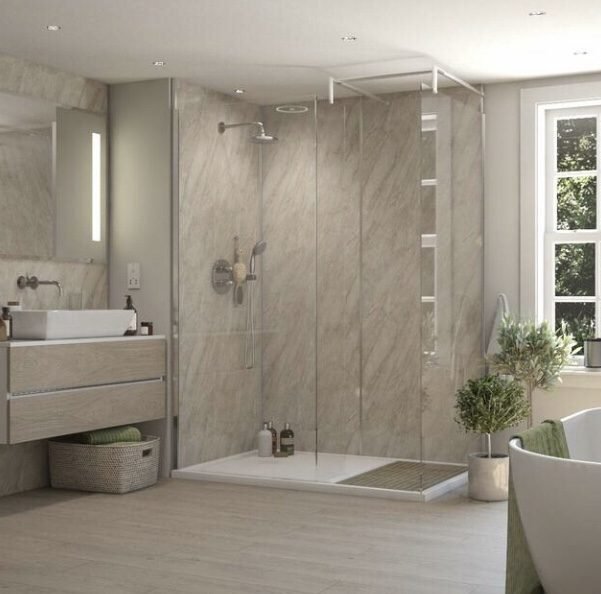 Image source Rearo
This Italian stone effect shower splashwall caught our eye with its opulent finish and gorgeous neutral colour. The laminate finish will transform your shower cubicles to style your space with style and elegance.
Sage green bathroom splashwall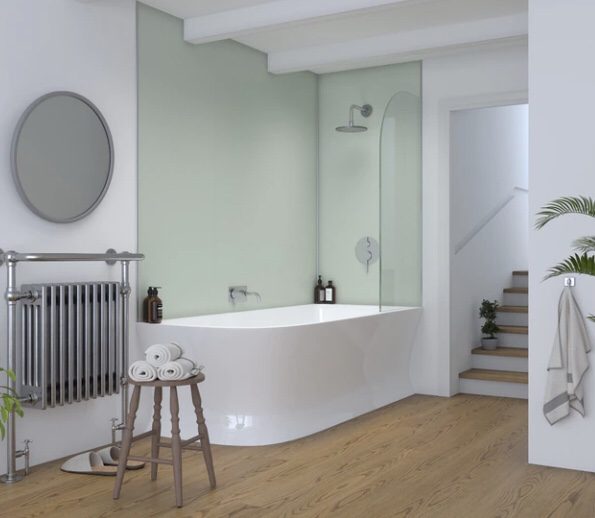 Image source Rearo
Bring the elements of nature into your bathroom for relaxation with this sage green bathroom panelling. Even if you don't have a walk-in shower, you can still decorate your bathtub with splashwall for a quick and simple DIY.
Textured grey splashwall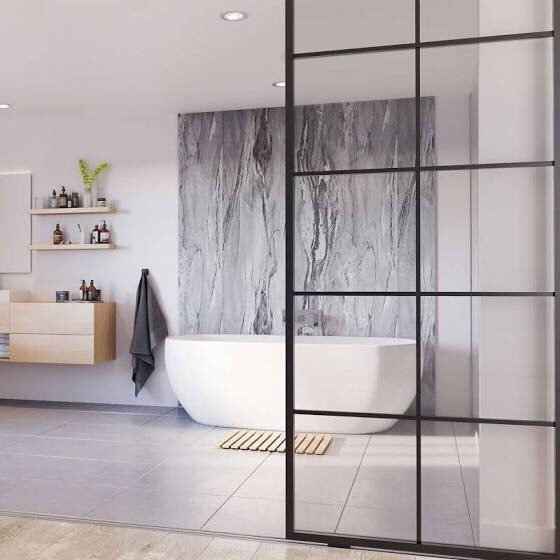 Image source Victoria Plum
Create a statement feature in your bathroom with easy-to-install bathroom panelling. This beautiful grey textured splashwall looks stunning in a strip on a white wall or as a full wall design.