Fed up of painted walls? Aesthetic mural wallpaper is the new hot interior trend you need to know about right now. With styles to suit any tastes including bold prints and pretty patterns . Read on as we reveal the hottest mural wallpapers you can buy right now.
Scandinavian style wallpaper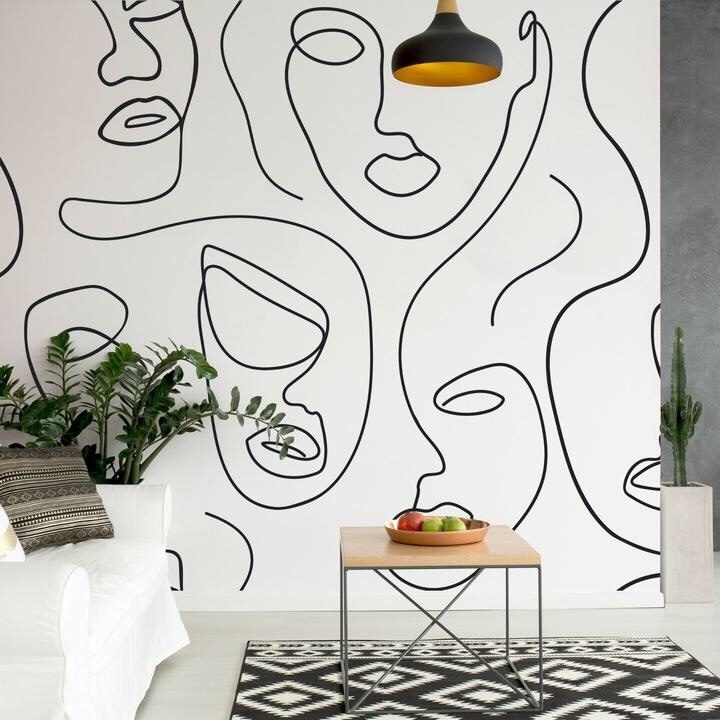 Image source Wallpaper Mural
Add Scandinavian style to your bedroom space with this abstract mural wallpaper in black and white. With clean lines and illustrative design, you can use this wallpaper as a feature wall in any space around the home. Match with quirky decor and simple textures for a Scandi look.
Tropical vintage wallpaper image source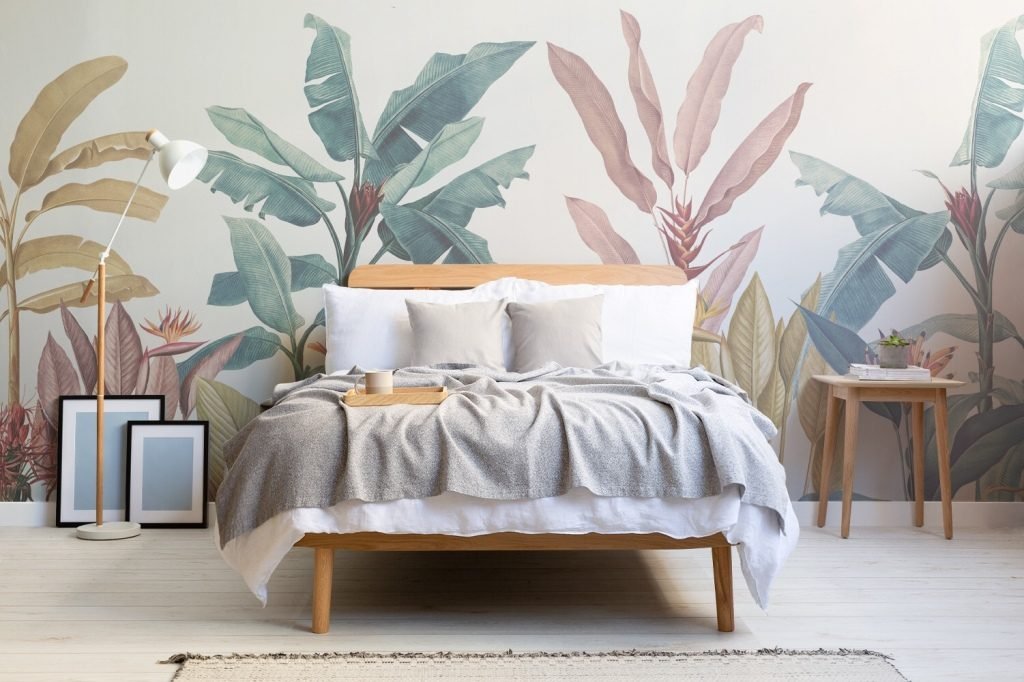 Image source Hovia
If you love florals, but you're looking for something more edgy and unique, then we've found the perfect wallpaper for you. This vintage floral print wallpaper in muted tropical colours is a beautiful wallpaper design to add instant style and character to a simple space.
Art Deco mural wallpaper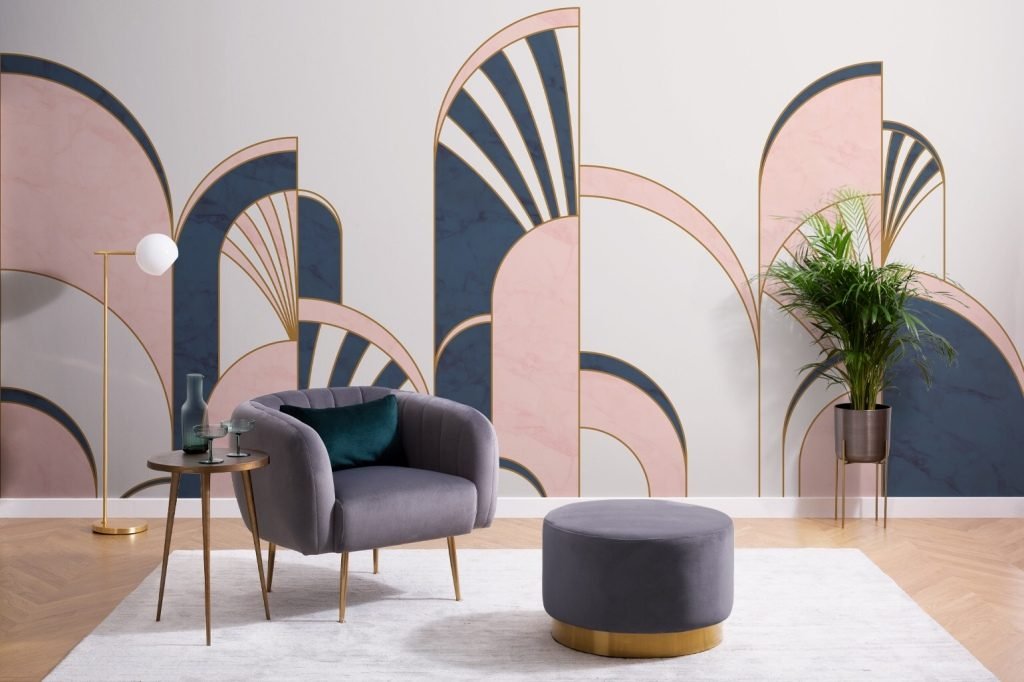 Image source Hovia
Evoke feelings of the Art Deco era with this pastel wallpaper that is inspired by architectural styles of the 1920s. Combining geometric elements and gold detailing, this aesthetically pleasing mural is perfect for an elegant living room, bedroom and hallway feature.
Marble Terrazzo mural wallpaper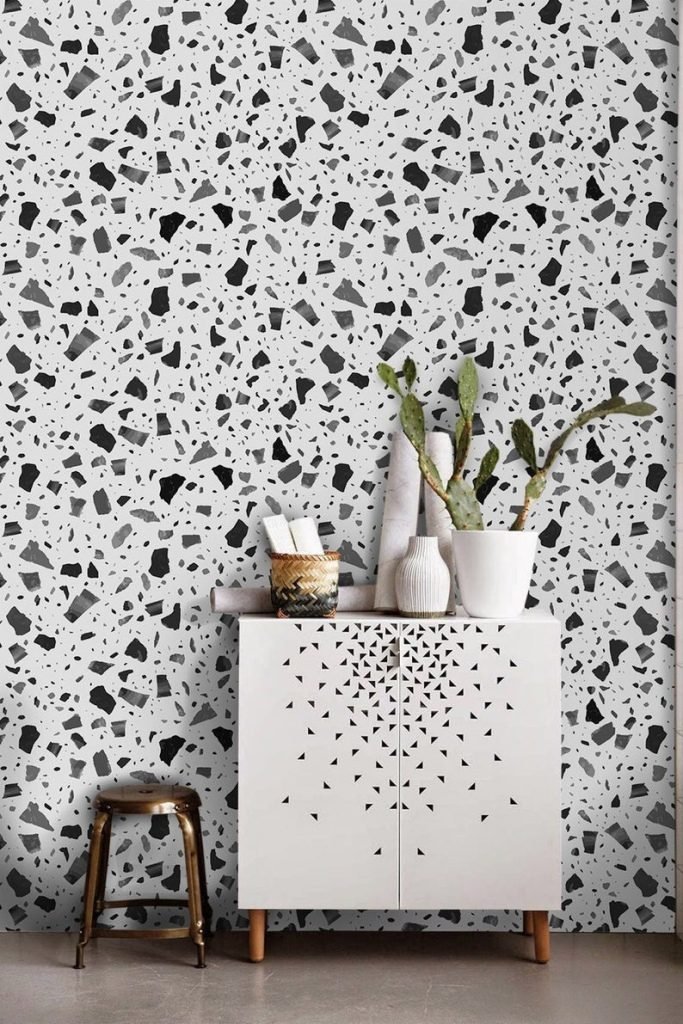 Image source Etsy
Love marble accessories? Terrazzo is just as cool! Whether you're looking to apply an accent wall or simply part of a wall in your home, this terrazzo marble wallpaper is fun to play around with.
Black and white abstract wallpaper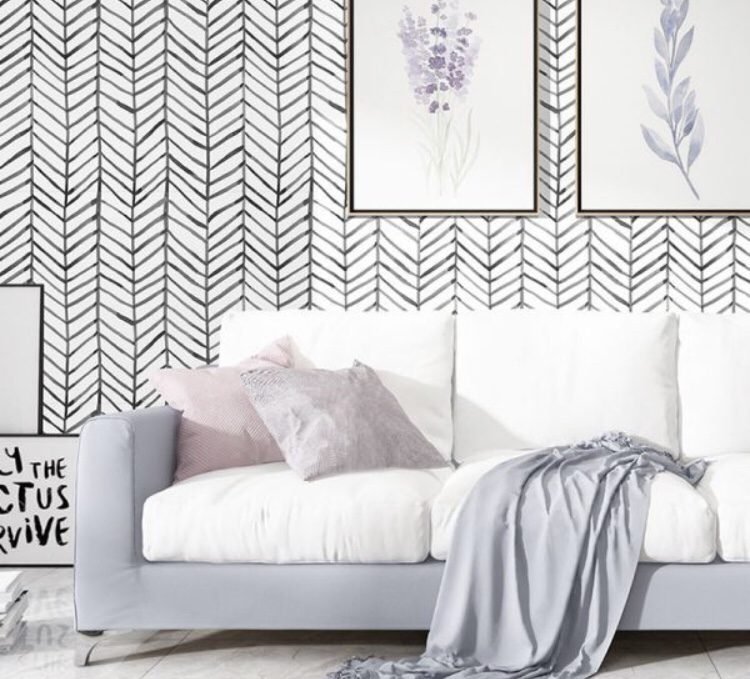 Image source Litfad
Swap clean lines for abstract patterns with this chevron mural wallpaper. This inky, watercolour finish is perfect for adding texture into your room and will match pretty much any decor style.
Panel effect wallpaper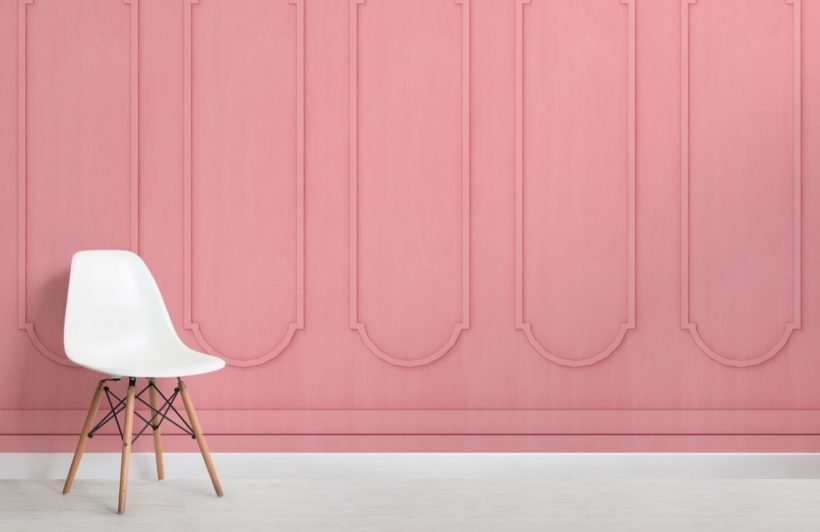 Image source Hovia
Add a touch of English elegance to your home without the hard work of sticking MDF boards together. This beautiful pink wood panel mural wallpaper features allows you to adorn your home with glamour style. The periodic panel feature is a beautiful statement for a manor or Victorian style house.
Geometric grey and yellow wallpaper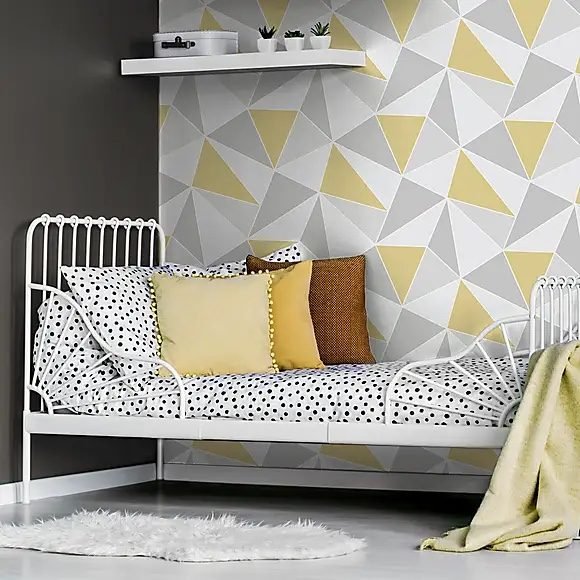 Image source Dunelm
Featuring the colour of the year: Ultimate Gray, this geometric wallpaper in a cheery yellow and calming grey is bang on trend for 2021 and beyond. Have fun with your interiors with this geometric wallpaper that compliments minimalist style and relaxing interiors.