Are you thinking about giving your walls a new coat of paint? But before you head to the DIY store, keep reading as we reveal the latest paint colour trends around the home for 2021. From shades that will transform your space into a stylish sanctuary to pigments that will spread positivity around your home – see below for our 13 must-have colour trends for 2021.
Warm neutrals
1 of 13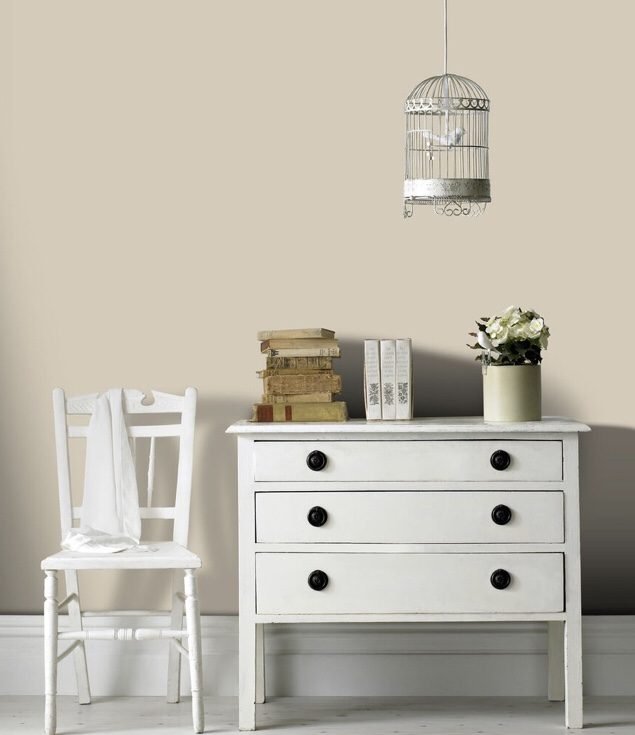 Taupe Twist – Graham & Bown £38
Create a warm space in your home with this taupe paint from Graham & Brown. 2021 is the year of creating a space in your home that is tranquil and inviting and this gorgeous shade will give you the canvas for a hygge inspired home.
Read our related article: Scandi Home Ideas To Bring Hygge Vibes
Blush
2 of 13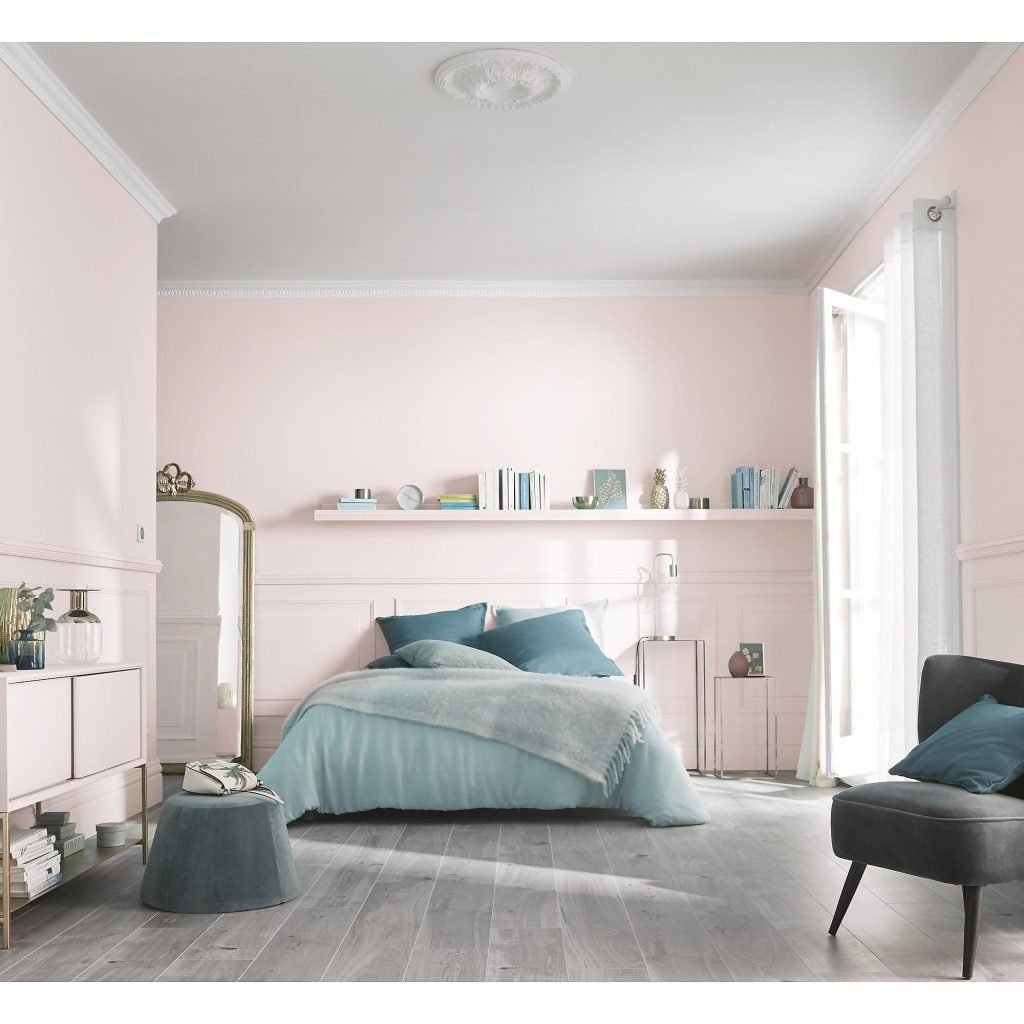 GoodHome Koyoto Matt – B&Q £16
We love the Kyoto Matt painted walls, which is inspired by the cherry blossoms in Japan, this year we are leaning more towards paint colours that are inspired by nature. This light blossom pink shade is a perfect pastel hue that can be used entirely around your room or for an accent wall. Combine with soft blue furnishings and white decor to bring a sense of relaxation and calm to your home.
Chalk White
3 of 13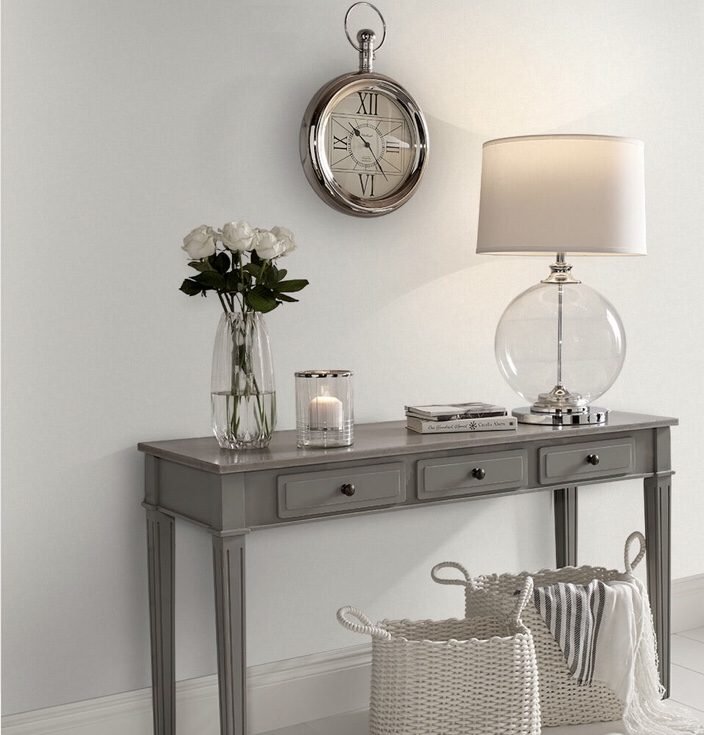 Angel dust – Graham & Brown £38
Swap bright white walls for a more delicate and toned down chalk shade, which will transform your home to look more neutral and soft against your furnishings. With cottage core being a huge trend for 2021, we think this chalk white paint will go perfectly against floral textures, warm lighting and muted coloured furnishings.
Hues to calm the mind
4 of 13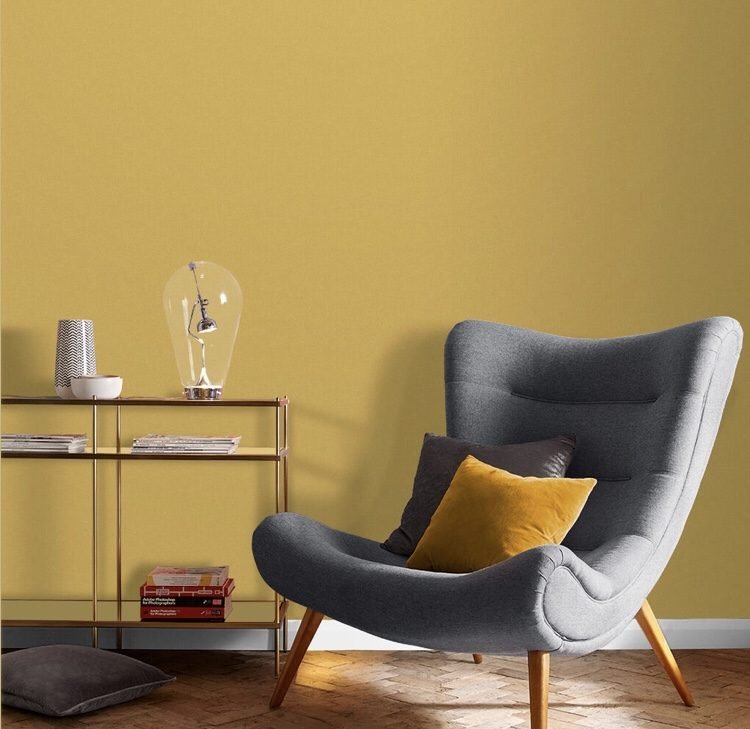 Pantone has announced its colour of the year for 2021 with not one, but two shades – Illuminating and ultimate grey. Both shades have been chosen to express the year ahead with hope, resilience and encouraging feelings around the home in times of uncertainty.
Get the Pantone Colour of the year Facebook or Instagram Filter
Warm earth tones
5 of 13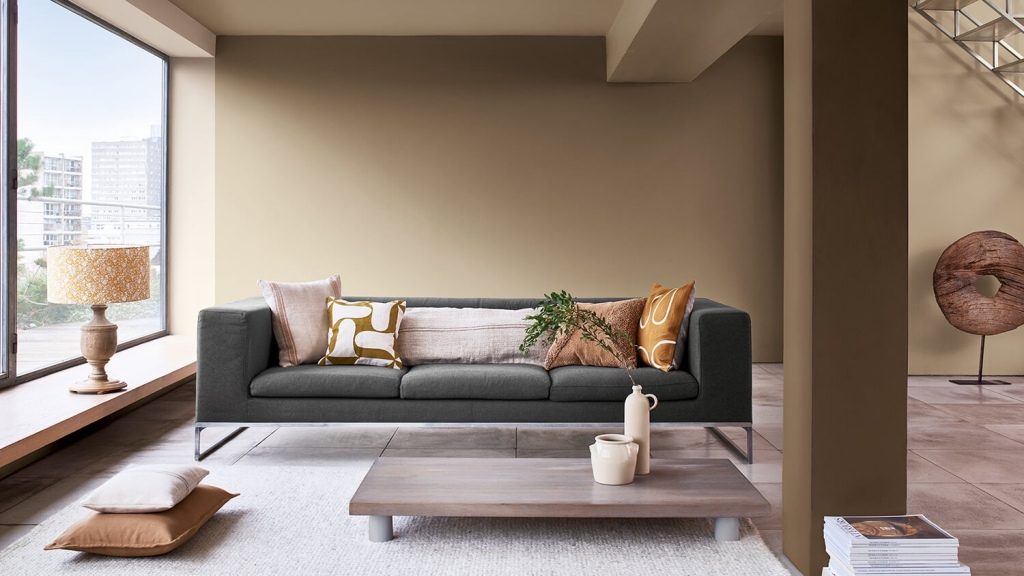 Dulux's colour for 2021 has been announced as 'Brave Ground'. This nature-inspired shade connects you with warm, earthly tones to express feelings of stability, growth and potential.
Green shades of earth
6 of 13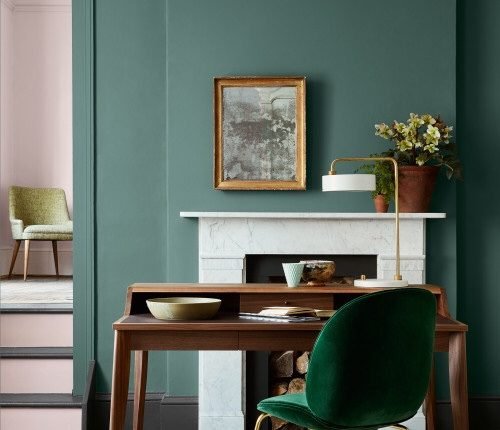 This year, our shopping choices, including around the home will be more environmentally friendly thanks to more and more retailers making the decision to switch to sustainable products. Green shades such as this Pleat paint from Little Greene is just the right shade to evoke nature around the home as well as bringing warmth for a moody atmosphere.
Sage green
7 of 13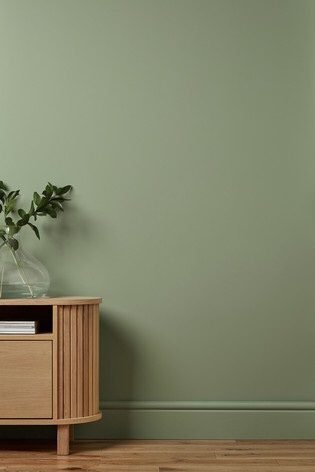 Calming sage green will be a big colour trend in the home for 2021, whether it's a statement wall or the entire space. Brighten up sage green walls with light oak furnishings or go moody with deep blues and shiny golds for a contemporary look.
Smokey shades
8 of 13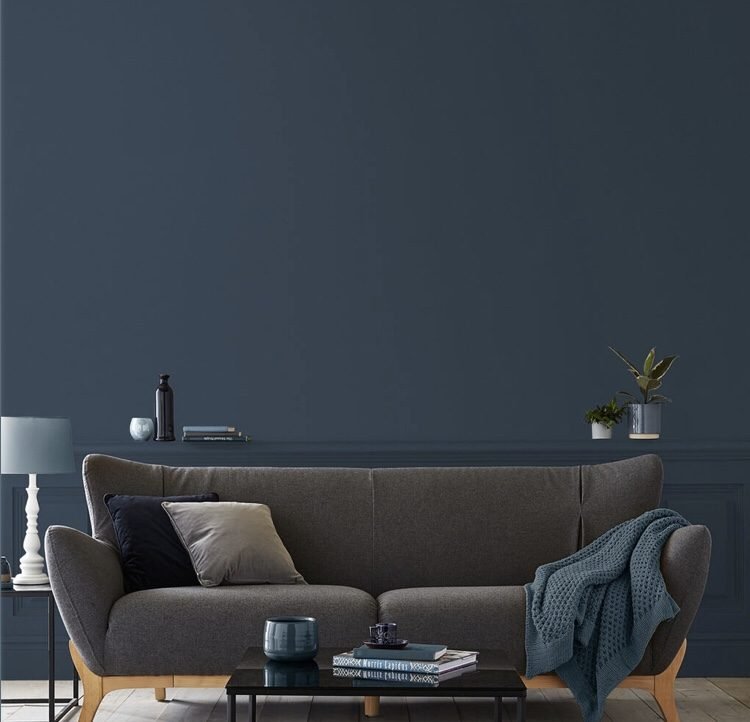 Contrast Eggshell – Graham & Brown £32
Blue is an all-round colour that works in pretty much every room (depending on the shade) as it creates a sense of calm and tranquillity. This year, a blend of grey and blue will be big in living rooms and bedrooms to create a space that is utterly relaxing – and after an unprecedented year in 2020, we are all seeking our own little sanctuary of relaxation around the home more than ever.
Rich reds
9 of 13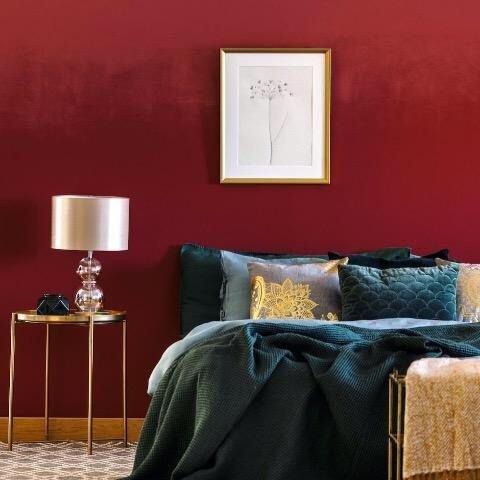 Salamanca Red – Victory colours £34.95
Creating a warm space in the home will be a huge decor trend for 2021 and that's why we've included this timeless warm red paint from Victory Colours. Combined with rich colour furnishings and elegant fabrics like shiny metallics and velvet textures, you can create a sophisticated style in your living room or bedroom that will stay stylish in years to come.
Pastel shades
10 of 13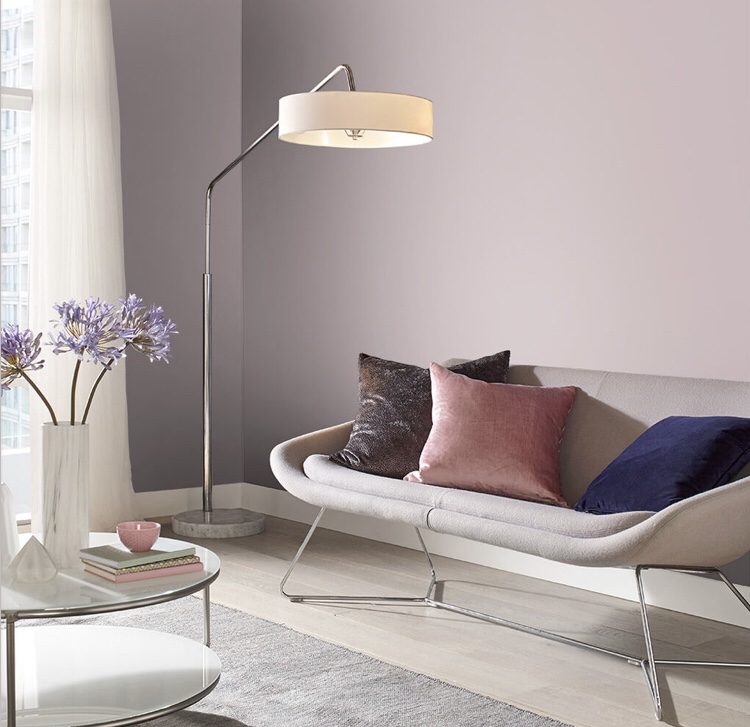 Lavender Matt – Graham & Brown £38
Pigments drawn from natural shades will continue to be big in 2021. With natural hues used in quirky ways around the home just like this pale lavender shade from Graham & Brown, which creates a subtle canvas for you to build on and make a space in your home to relax and unwind.
Gorgeous grey
11 of 13
Clancy Grey – Graham & Brown £38
Grey living rooms are still going to be popular in 2021, but rather opting for the darker shades this year, a hot trend will be a more soft and natural hue. The gorgeous light grey with blue undertones is perfect for brightening up a living space in the home if white isn't the shade for you, as it absorbs and reflects light around the room. It's also a perfect shade for working with when picking out your decor pieces as dark and light furnishings will both work well with this light grey paint trend.
Beige living room
12 of 13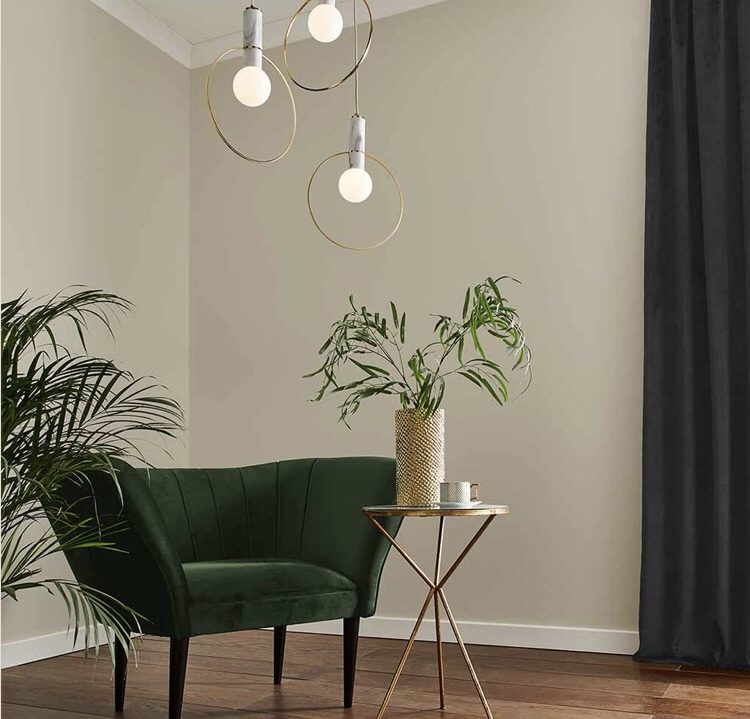 Country and farmhouse interiors are given a modern twist for 2021 with cottage core being a huge interior trend in the home this year. Whether you want to go all in on farmhouse style or take on a contemporary cottage look, beige shades like this Cambridge Cream are ideal for either a full or half wall coverage. Mix with green and beige furnishings to bring in the country home feel, or glam up with shiny golds and black furnishings for a modern twist.
Uplifting blue-green
13 of 13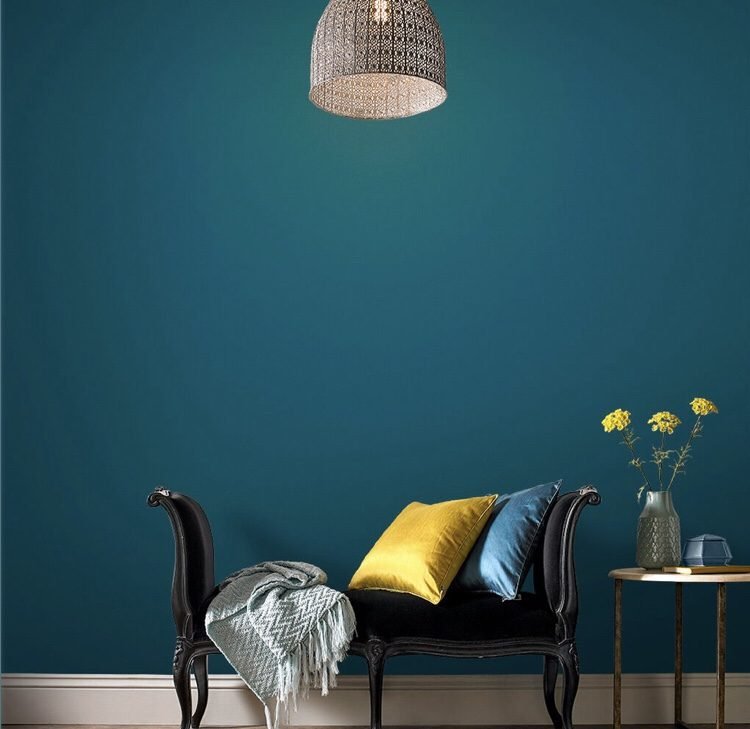 Our final colour trend for the home in 2021 is an uplifting shade of blue and green, which is a perfect blend of teal with small hints of green to make your walls ooze with colour and positivity. After all, we need more uplifting shades around the home, since working from home is and will be the new norm for the foreseeable future. This Mood shade from Graham & Brown is dark enough to create a dusky ambience but bright enough to team with bold colours to make the space pop with positivity.