Your living room is the social hub of your entire home or apartment, so you want it to ooze with your personality and style. There are many factors that determine how you decorate your living room – from living rooms that have an open-plan kitchen to rooms that have large windows and living rooms that are unfortunate to have small windows and attract very little natural light. Our handy guide on deciding what colour scheme to go for in your living room will give you plenty of inspiration.
How to choose a living room colour scheme
Deciding on your living room colour scheme is a really fun way of showcasing your style and creating a place that you can feel cosy, relaxed and inspired when you spend time in your living room. Painting your walls and choosing the right furnishings all play a part of creating the ambience, whether you're looking for something artsy with lots of bold colours or a neutral palette for relaxation – there's plenty of tricks and tips that you will learn in this article to help you set the right mood that works with the furnishings you already have.
A focal point to work from when deciding what paint colour to go for when decorating your living room is dependent on what colour sofa you have. As your sofa/seating area is the main focus of your living room, this plays a huge part in deciding what colour to apply to your walls and we've taken this into account below for your ultimate living room colour scheme inspiration.
Grey living room colour scheme
If you love the idea of having a 'blank canvas' to start with when furnishing your room, grey is the ideal colour palette for you. Light grey will evoke a sense of space and can brighten up a dull room, surprisingly. Light grey will make bright and bold colours pop and so will dark grey. A great way to break up a room is to apply two shades – use a light shade of grey to colour larger walls and dark grey to paint smaller walls in your living room. Alternatively, colour the top walls in light grey and the lower walls in dark grey, then separate with white crown moulding.
Set the mood with grey + plum
Grey can be an excellent living room colour scheme for creating a fresh and airy vibe to your living room, but when paired with plum or aubergine you create an ultra stylish and sophisticated space that brings a modern look without being too dark to look dreary. If you're not bold enough to paint your walls in a plum or aubergine tone, why not maximise the colour scheme with throws, pillows, maps and accessories that will match your grey colour scheme wonderfully.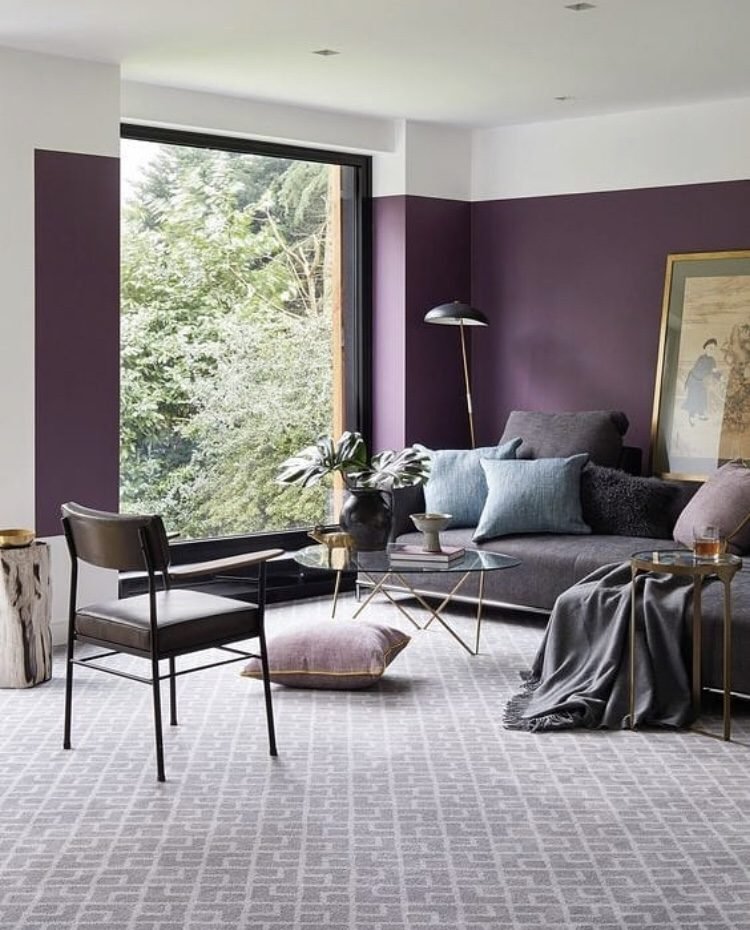 Create space and light with white
Grey and white are harmonious with each other, and if your living room is small or doesn't get much daylight a coat of light grey paint and white borders or panels will really help your room feel much lighter and airy. Match with pillows, rugs and flowers to add elegance to your living room space.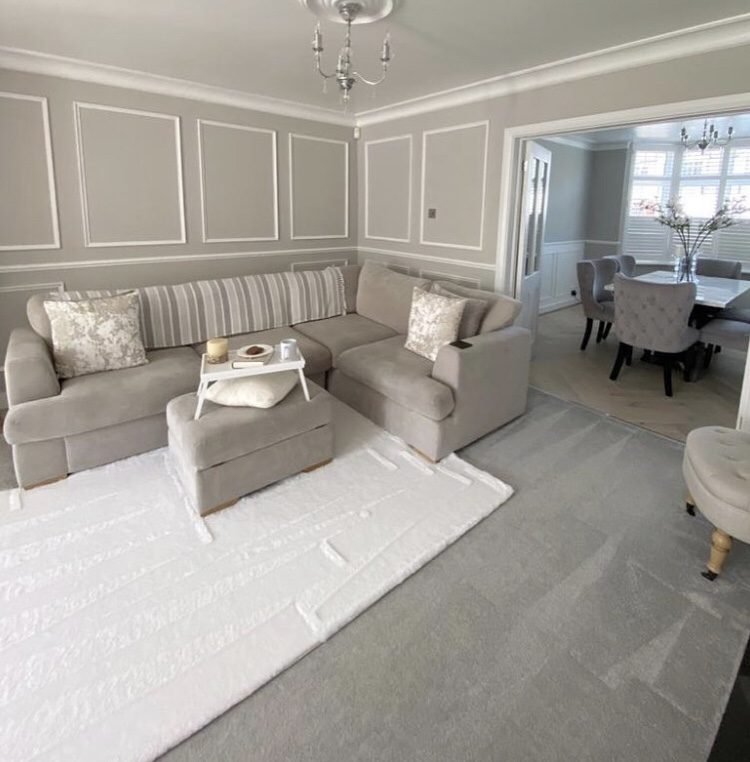 Bring in the brightness with pink + green
We've already mentioned how grey serves as a blank canvas, so thinking about incorporating bright colours into your grey colour scheme for your living room is a fabulous way of adding your personality to your space. Think patterned armchairs, tropical plants, bright curtains and textured rugs – all of these elements can bring a pop of colour that will really set the tone of your living room.
Blue living room colour scheme
When done with intention, blue can be a really beautiful colour scheme for your living room. Blue brings a sense of calm and is an earthly colour that can create a space into one of ultimate calm and rejuvenation. Blue can make us feel as light as a cloud in the sky, or as mysterious and enchanting as the ocean.
Play around with blue contrasts
Implement a variety of blue tones into your living room to create a depth. Do this by painting your wall light blue and using dark blue sofas and rugs to add a layer of blue into your living room to create a striking contrast. By adding large mirrors on your blue wall, you'll create the illusion of more space and light.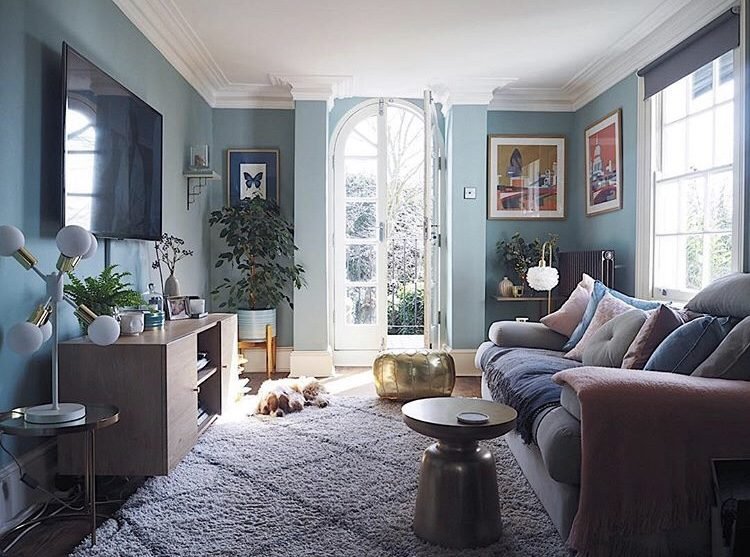 Take a dip of blue
If you don't want to take the plunge and paint your entire wall blue, why not meet the idea half way and colour the top half of your room. Choose a calming pastel or muted blue, then pair it with a white or soft cream for an elegant finish. Dark leafy plants are great accessories to fill the room as the colour will pop against the muted blue wall and will add colour without being overly bright and bold. White, elegant furnishings and navy blue statements pieces such as cabinets will make the room pop too. If you're worried about your living room looking too nautical, autumnal plants, chestnut furnishings and gold accessories such as lamps, frames and ornaments will give your living room a more sophisticated style.
Brown living room colour scheme
Another of nature's colours, brown is a fantastic living room colour scheme to adopt, especially if you're looking for a cosy style space to retreat to after a long day at work. From deep browns to soft beige, the spectrum of browns are all calming colours to infuse in your living room. You can be as sophisticated or as rustic as your style allows when it comes to infusing brown into your living room.
Create a woodland wonderland
Are you dreaming of a cosy cabin style living room where you can cosy up come summer or winter? Infuse your living room with woodland tones, from beige sofas with burnt orange throws to a deep brown coffee table, and a cosy fireplace or log burner to really set the tone. Walls can be painted soft beige or dark browns for effect – add mirrors and artwork to really bring your walls to life and to express your style.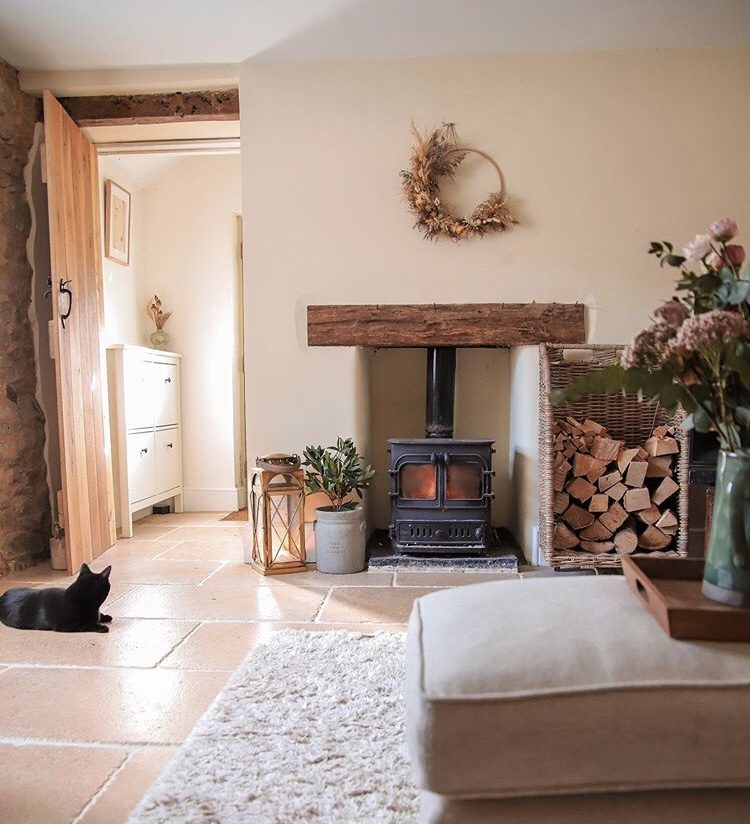 Heat up the hygge with red
If you love the idea of a warm and inviting living room using a mix of brown hues, but you will want to infuse a pop of colour, red pigments is your go-to option. Layer your living room with red decor – from deep red curtains to fluffy cushions and rugs – these will all add a layer of depth into your cosy living room.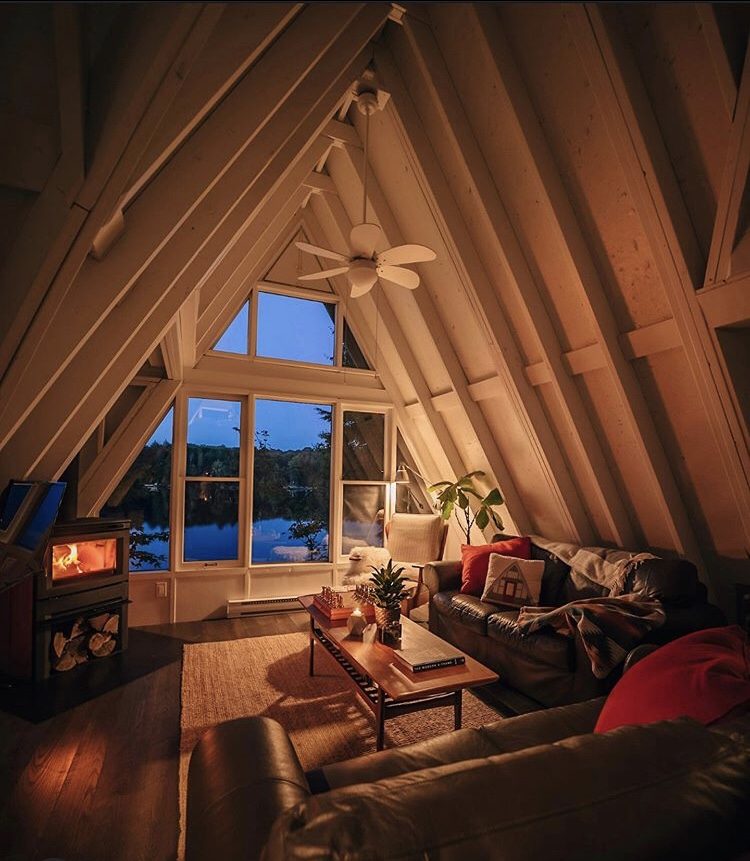 White living room colour scheme
As mentioned at the beginning of our article, grey is a wonderful colour base for a blank canvas, but white is primarily the clean slate of all rooms. If you're thinking of painting all your walls a brilliant white you will really see the impact of how paint can instantly brighten and air out the room, while giving an illusion of more light. You have complete control on how you style a white living room and you can change it up easily throughout the year without making major changes by simply updating your accessories.
Black + white living room
For a glamorous living room, adorn your white living room with black furniture to create an elegant space. Strategically place black furniture such as a coffee table, chairs and photo frames. Create a gallery wall using black photo frames with gorgeous artwork to showcase your style – a gallery wall is the perfect touch in creating an accent wall for a white living room. Mirrors add light and space into your room, enhancing this in your black and white living room to really amplify the space.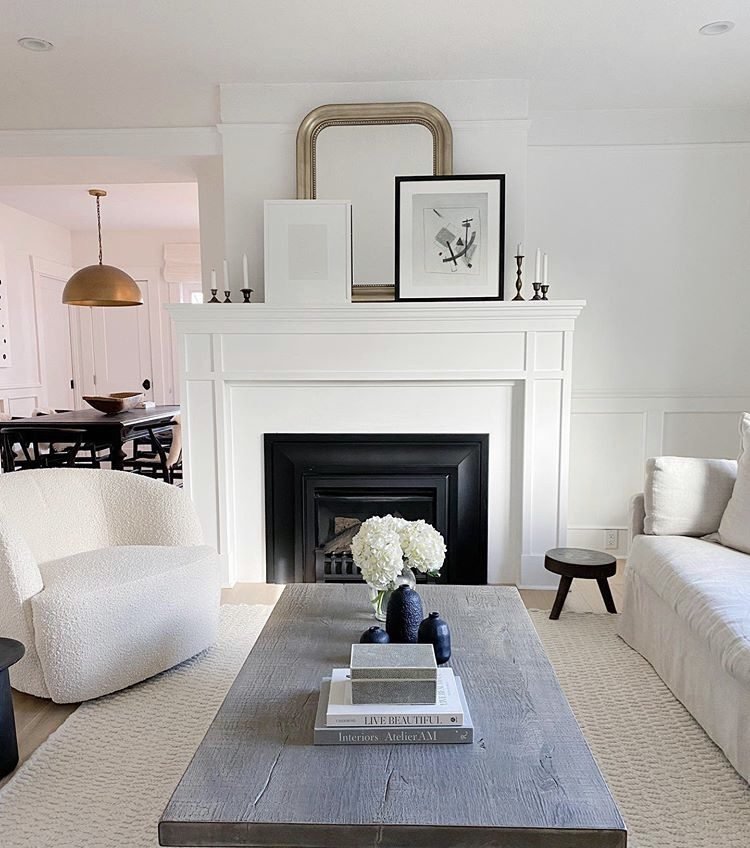 White + neutrals
Tones of browns such as tan and beige add a cosy ambience to a white living room colour scheme. If you adore the farmhouse look in your living room, why not consider adding a brick wall feature. This works particularly well on the fireplace wall to centre the room, giving it a focal point to work the resort of your room. Textures rugs and tan armchairs will add statement touches to your farmhouse style living room too.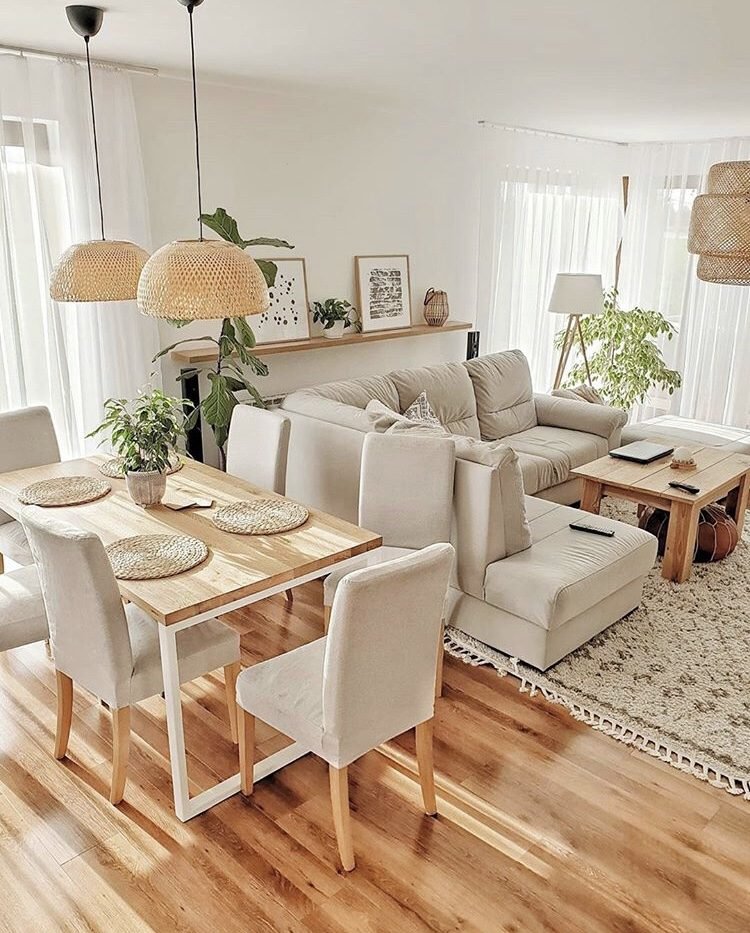 Have you been inspired by our guide on choosing the right colour scheme for your living room? Which style do you like the most? We would love to see your living room photos – send us a message or tag us @styleyoursanctuary on Instagram!