Circular shelves are very versatile and work in all room types – from your bathroom to your living, your bedroom and hallway! What's great about a circular shelf is that it not only serves its purpose to store your belongings, but it looks amazing and is a great way to add style to your room while being functional.
You can fill a circular shelf with anything that fits! From books to candles, plants to ornaments – pretty much anything that fits can be put in your circular shelf. Play around with fun ways to make your shelf become a real stand out point in your room by strategically placing decor pieces on your shelf. Browse below to see our top picks.
Art Deco Circular Shelf
We adore this modern circular wall shelf by Windsor Browne. The use of colourful accessories used to decorate the shelf really makes it stand out and the hexagon shelf inserts make this shelf ultra modern and sleek.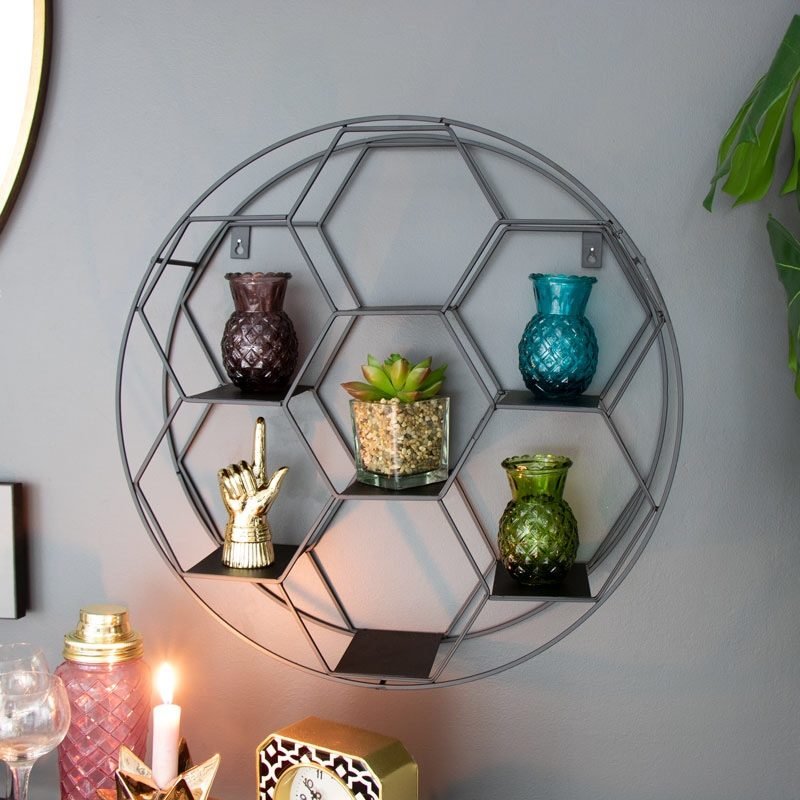 Round Dorm Shelf
Made from natural wood, this circular shelf by Ferm Living is a lovely statement shelf that has plenty of space to fit your must-have items or to serve as a decor piece to show off your lovely ornaments. We love the natural wood colour of this shelf, which we think would suit a cosy living room style – add candles to set the mood and to give off a lovely glow from the natural wood finish.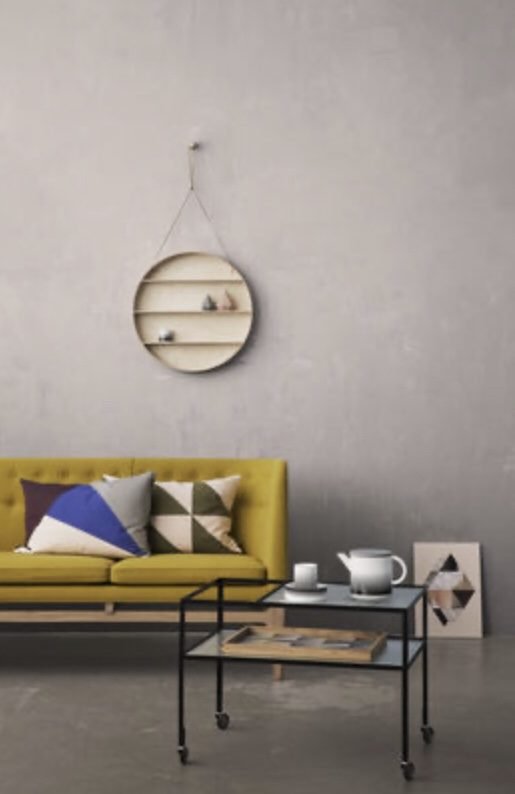 Geometric Circular Shelf
This industrial style circular wall shelf from Brown & Ginger oozes with modern style and is right on trend with the geometric look. The 3 flat shelves offer plenty of space to incorporate your own style in your home – we particularly love how easy it is to store your plants on the shelf too, which add even more style to your home.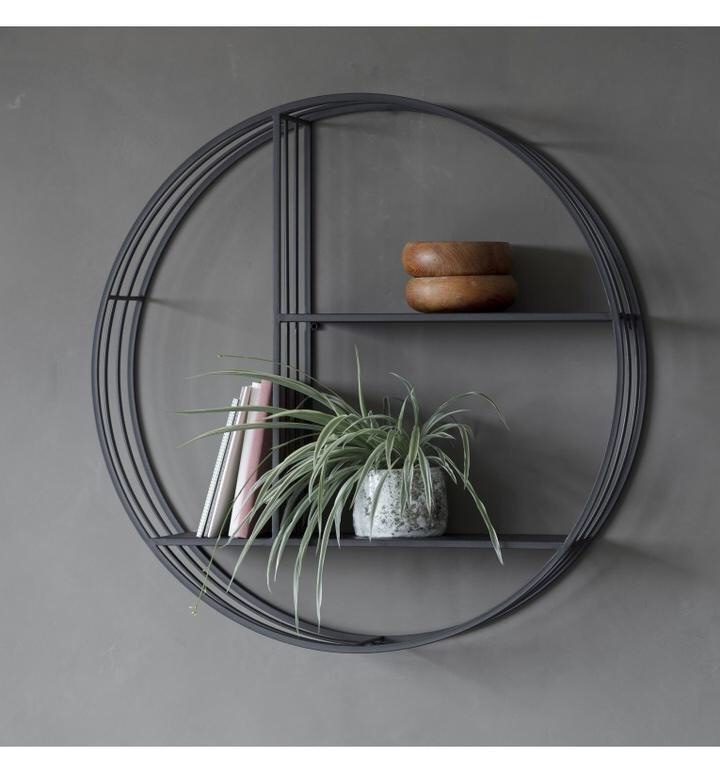 Gold Circular Shelf
Add a touch of glamour to your wall with this gorgeous gold circular shelf from Next. This shelf is perfect for the little collectibles and ornaments you have that need a space to call home.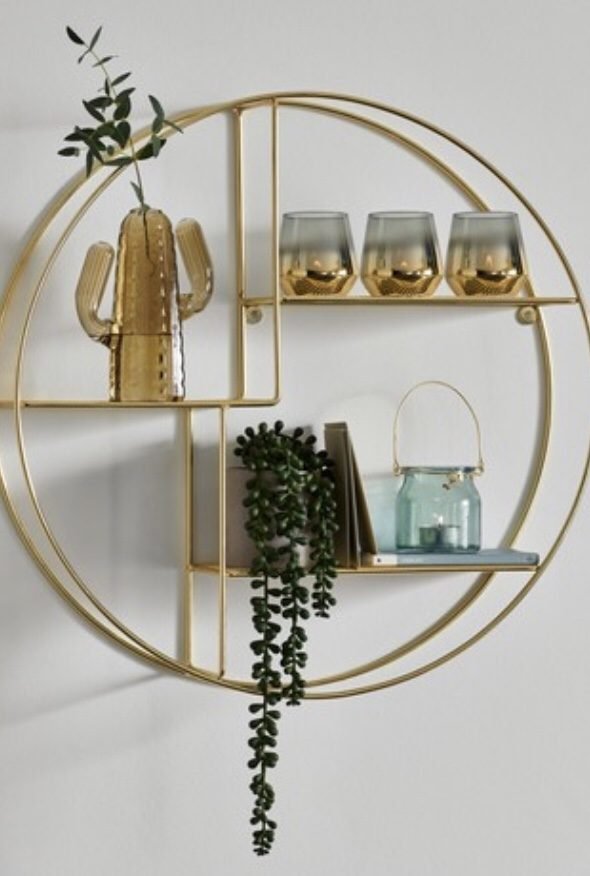 Rattan Circular Wall Shelf
Opt for this gorgeous rattan shelf by Trouva, which gives off the ultimate bohemian vibes and would suit a cosy interior style. The textures bamboo will make your wall pop with style while functioning as a handy shelf for all your cute decor.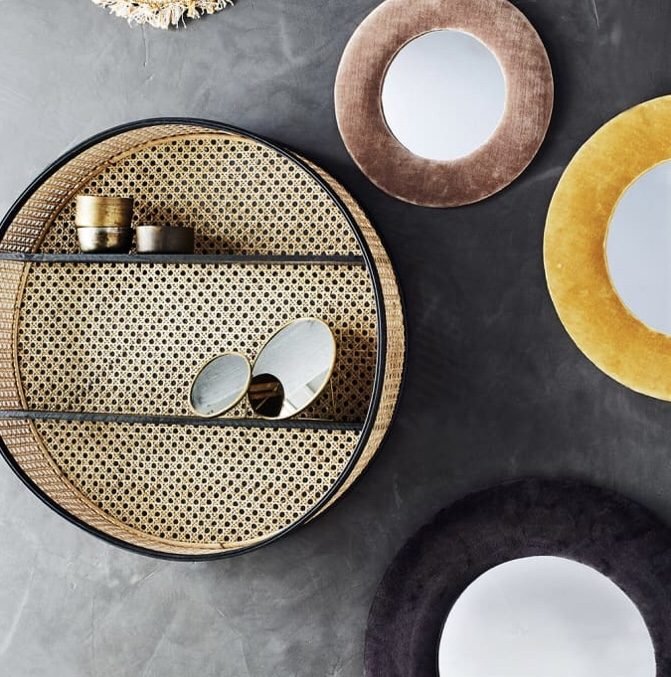 Multi Circular Shelf
Swap one circular shelf for 4 circular shelves to add even more space for your wall feature. This gorgeous storage system by Wayfair allows you to add extra items on your shelf while looking super stylish. Add plants and books to the bigger shelves and style up with candles and tea lights on the smaller shelves.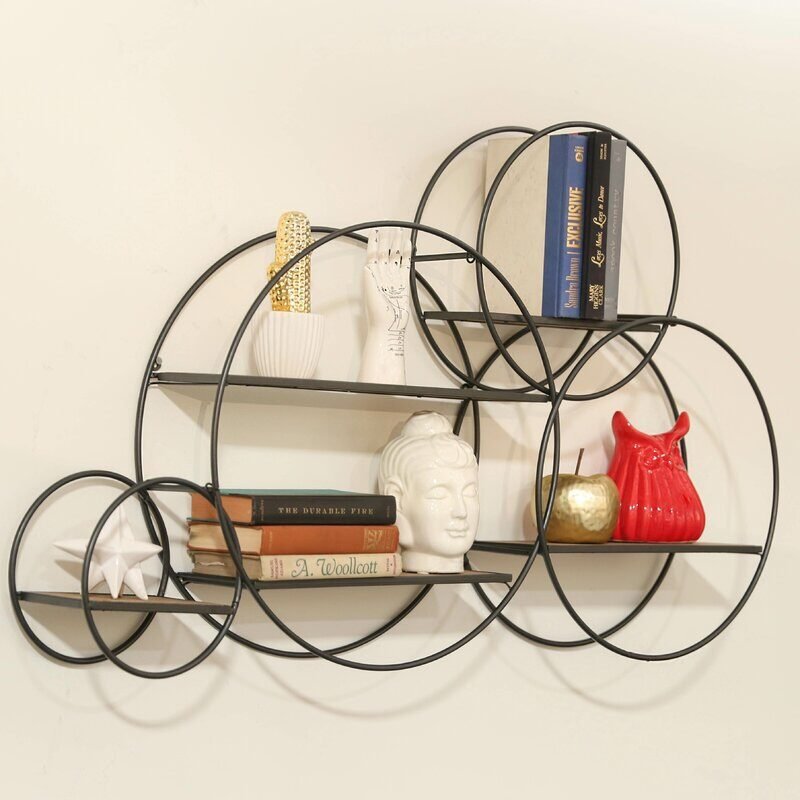 Mirror and Shelf Combo
We love a good two-in-one product and this mirror and shelf combo is no exception. This round copper mirror shelf by Melody Maison is super stylish and chic. We think this would look gorgeous in a bedroom or bathroom.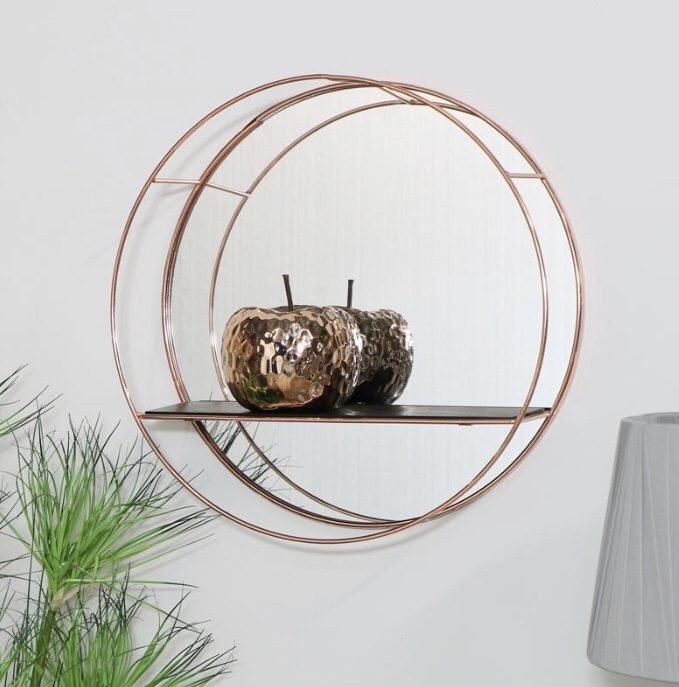 Is a circular shelf on your next purchase list? Let us know your favourite ones in the comments below!