2021 is here and so are our top home decor trends for the year ahead. Whether you're planning a complete renovation or making some changes to your rooms, our trend forecast will inspire your year to transform your sanctuary in style.
Velvet fabrics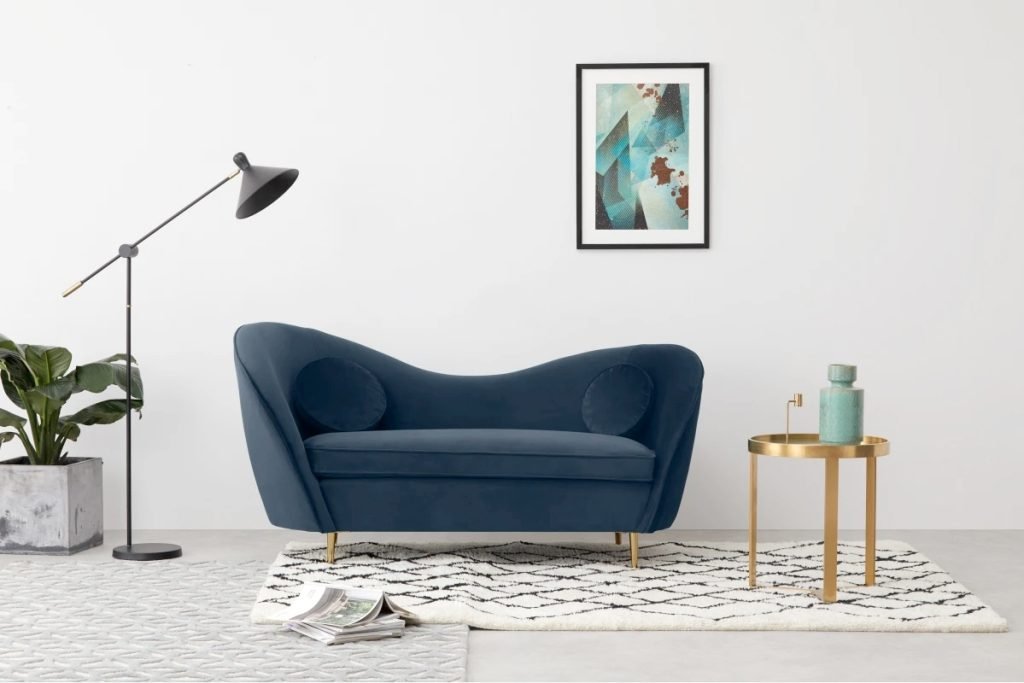 The texture of your interiors will play an important part in the home in 2021. As we are spending more time in our home, feel-good textures will become more important in interior choices. Velvet is both luxurious and fabulous to feel, which is why this blue velvet sofa from Made.com is a must-have for your living room.
Tidy Kitchen Storage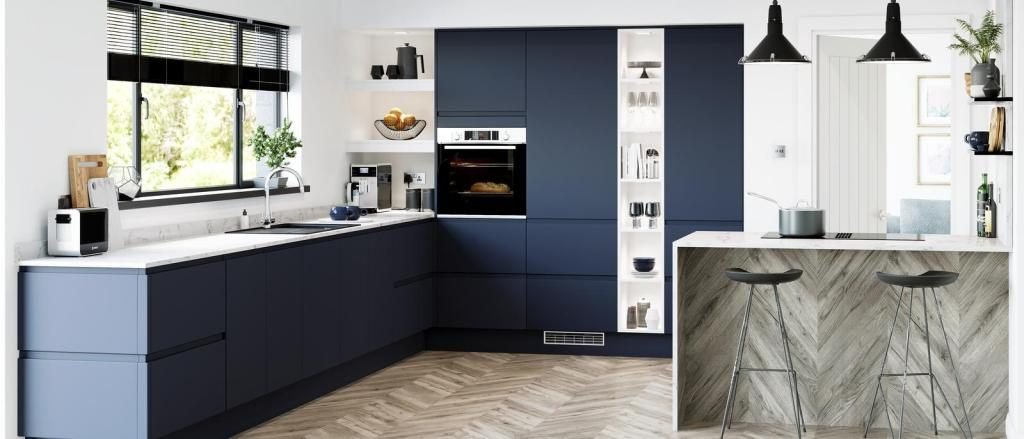 2020 was the year that got everyone to get busy in the kitchen. So it's no wonder why a tidy and well-organised kitchen will be a big home decor trend for 2021. Clean design for decluttering and contrasting countertops will be big this year to make your kitchen tidy for preparing home-cooked meals for all the family.
Warm Moods in the Home
Creating a space in the home for relaxation and comfort will be high on people's priorities this year. This will come in the form of mood-setting interiors, like these gorgeous wallpapers from Graham & Brown that will set the mood no matter what room you're looking to change.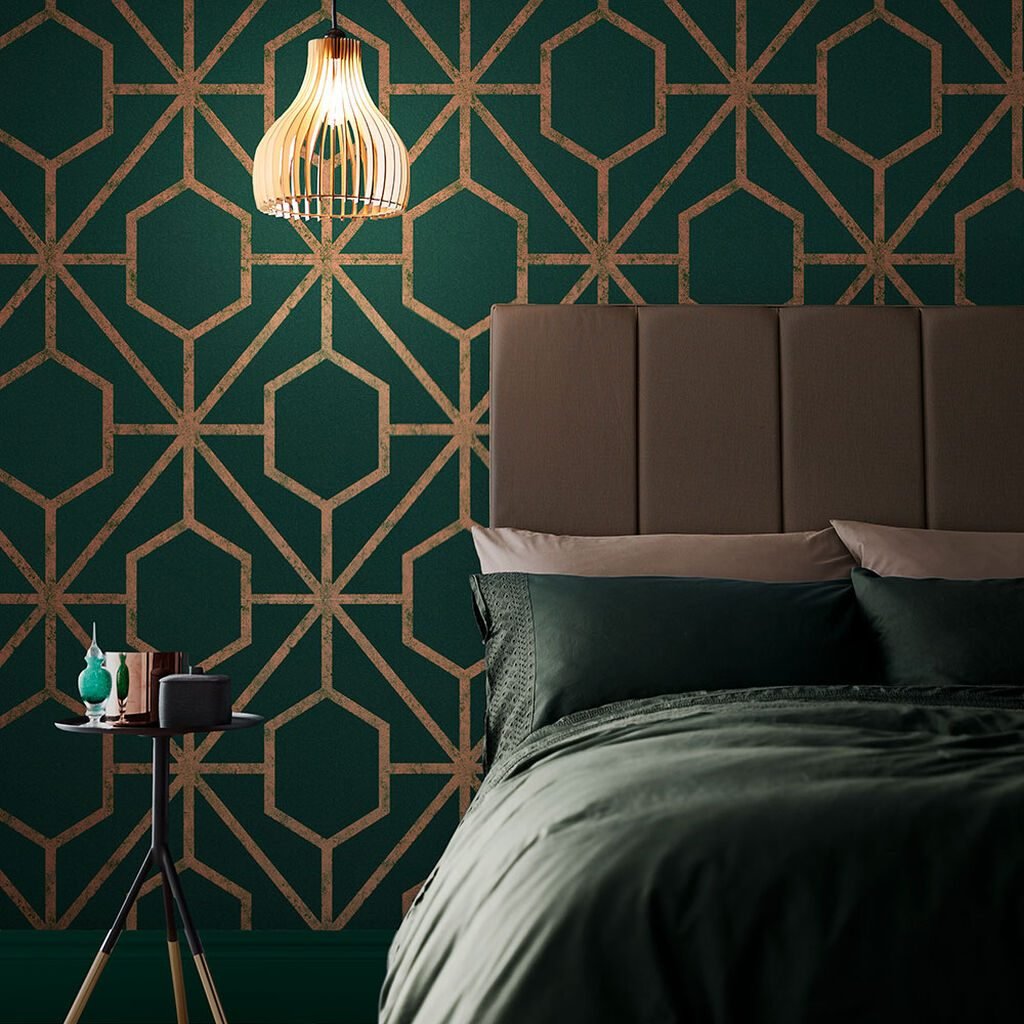 Graham & Brown green and gold wallpaper
This green and gold geometric wallpaper is moody and glam with metallic detailing for added luxury.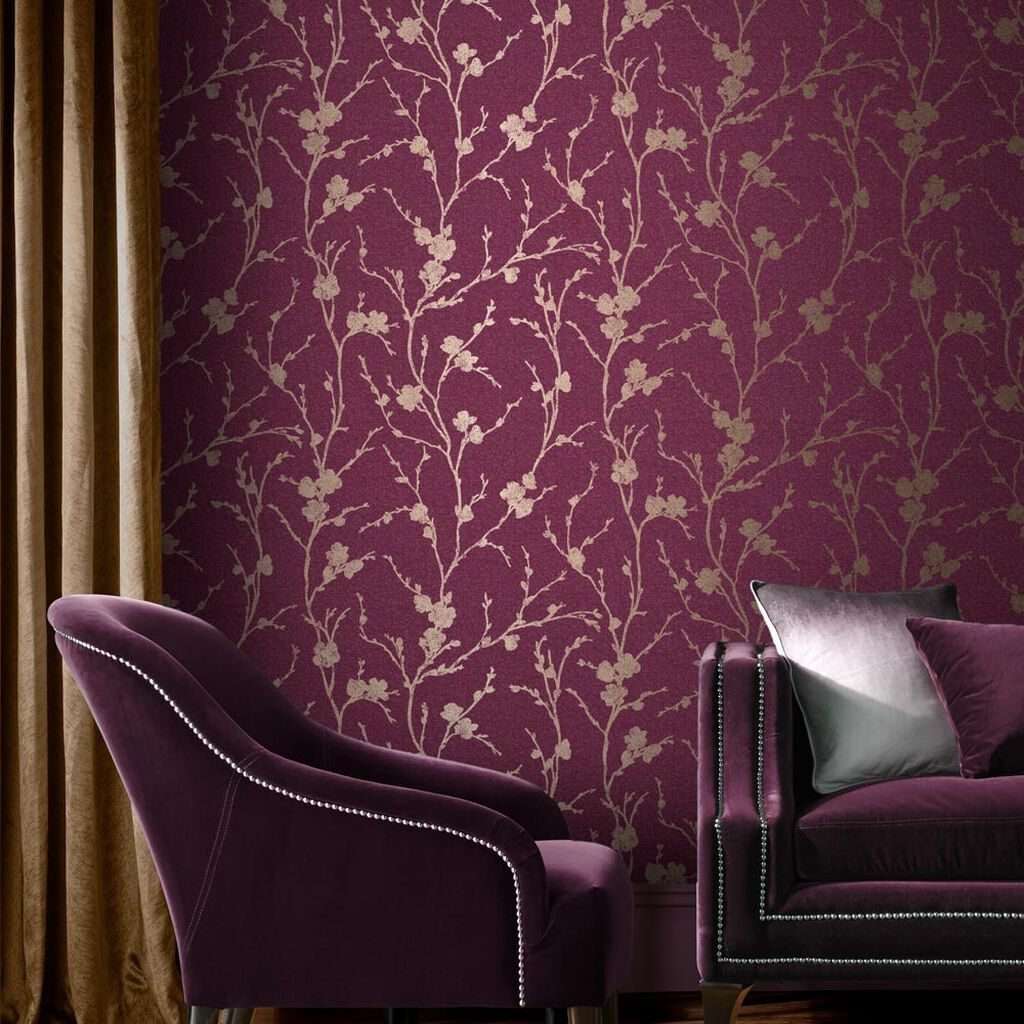 Graham & Brown mauve wallpaper
Inspired by Japanese culture, this elegant, yet moody wallpaper in a gorgeous mauve will set the romantic mood in your home.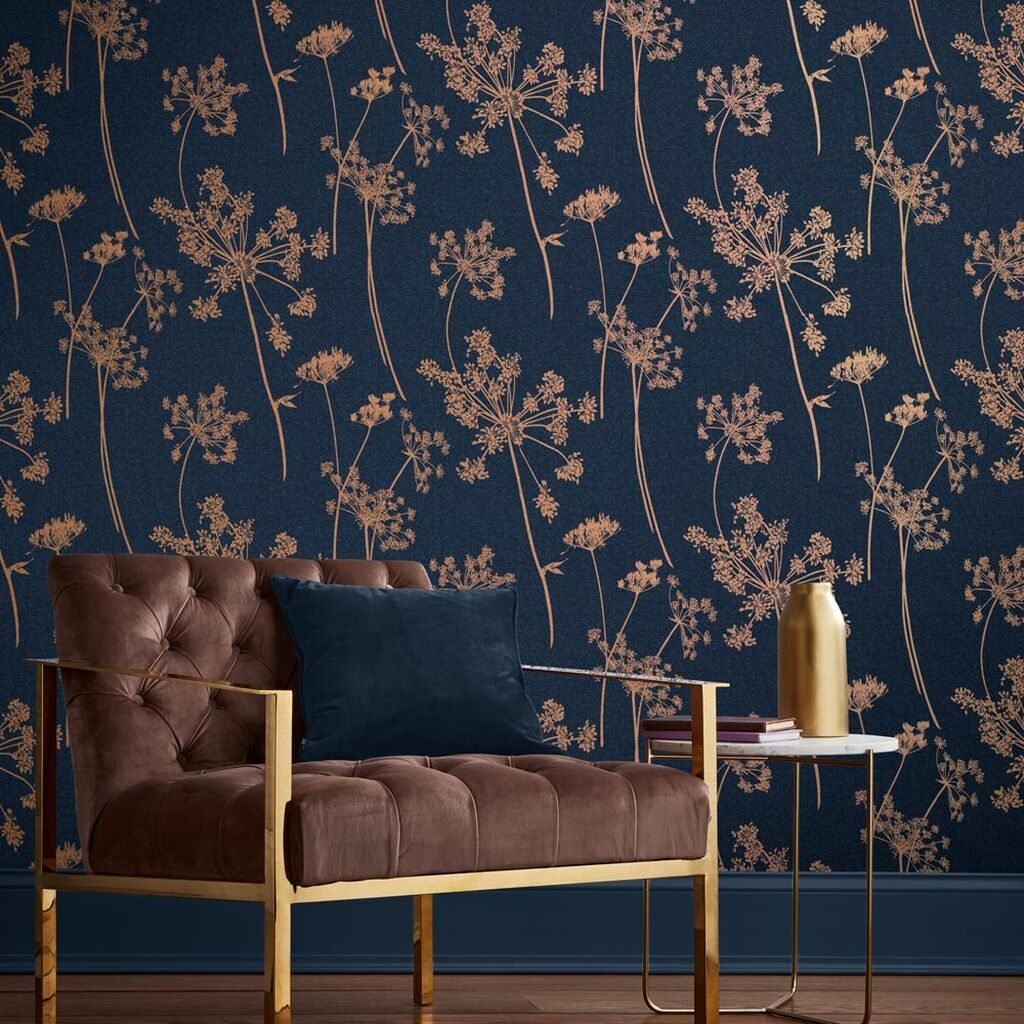 Graham & Brown navy floral wallpaper
Create a warm atmosphere in your home with this navy and metallic wallpaper with beautiful floral detailing for a gorgeous accent wall idea in your living room or bedroom.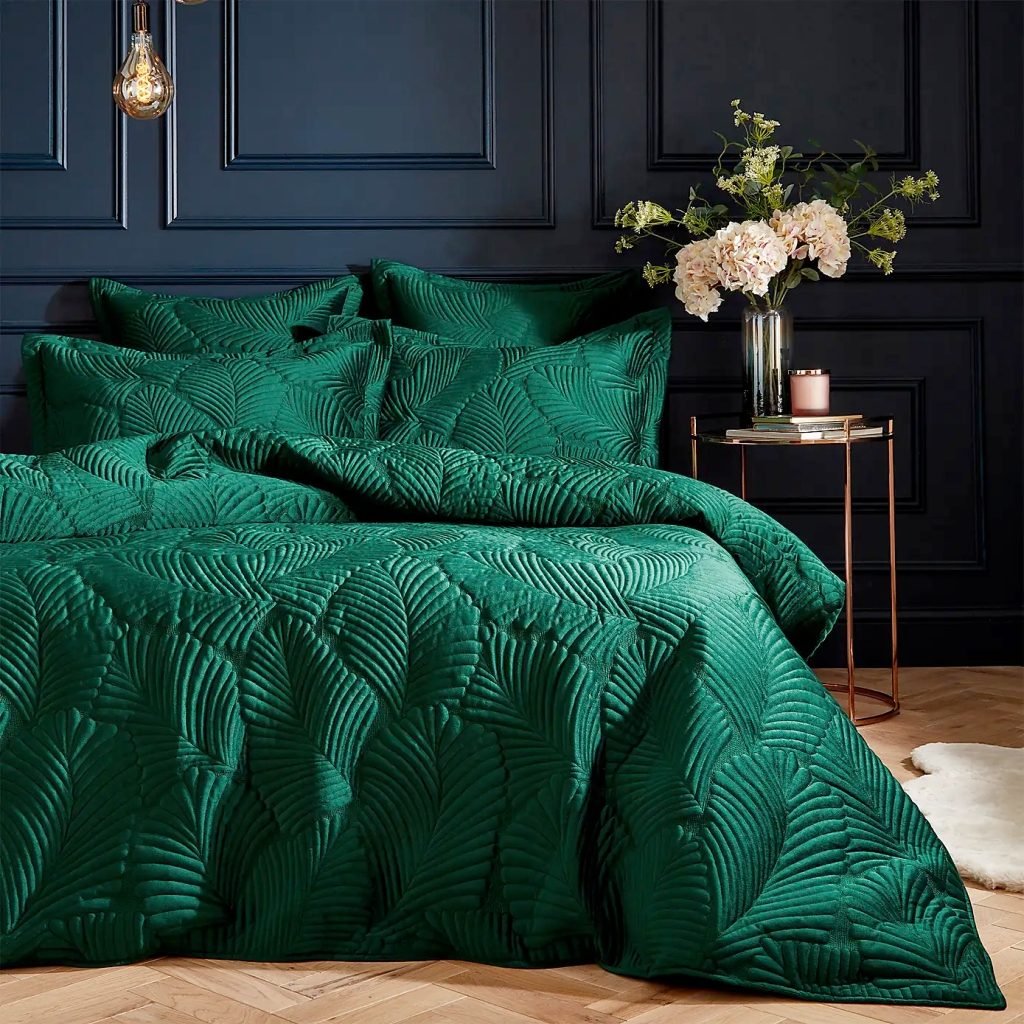 Setting the romantic scene in your bedroom for 2021 is the new date idea and this velvet green duvet set is utterly romantic for creating an intimate and cosy mood in your bedroom.
Yellow and Gray Decor
With 2020 being a year that has been unlike no other, Pantone has announced not one, but two colours for 2021. Ultimate Gray and Illuminating have both been selected to express the mood for 2021.
Ultimate Gray has been selected to represent the deep feeling of thoughtfulness and hope, which is what we need for the coming year.
Additionally, Illuminating is a joyous yellow shade that embodies cheer and vitality.
See below for our favourite interior ideas using Pantone's colour of the year.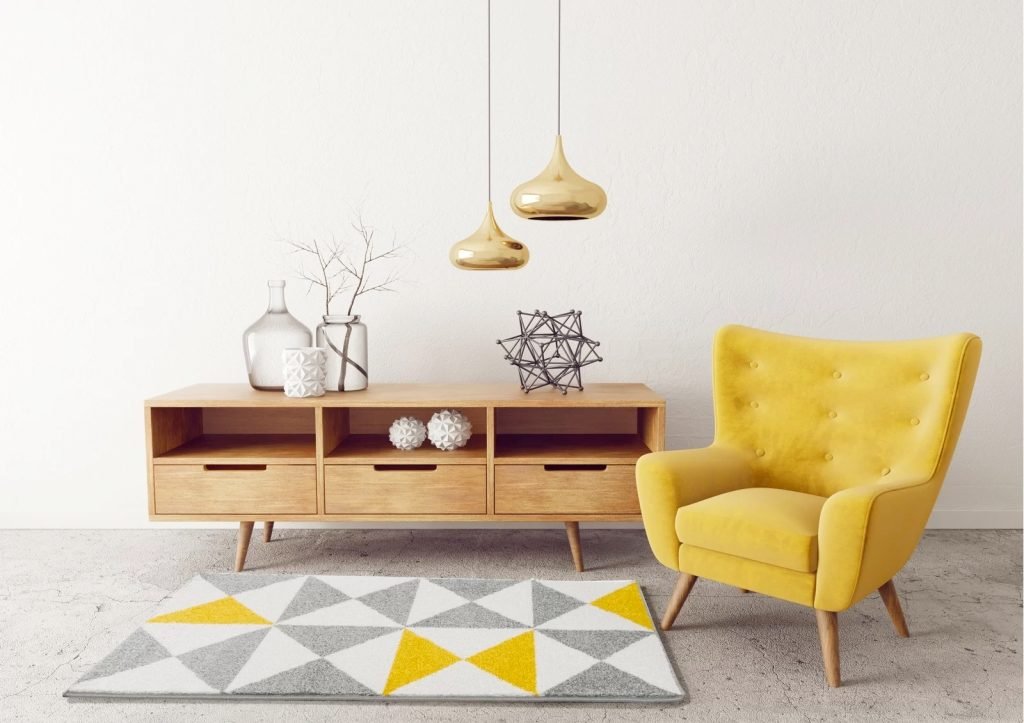 Wayfair Scandinavian style rug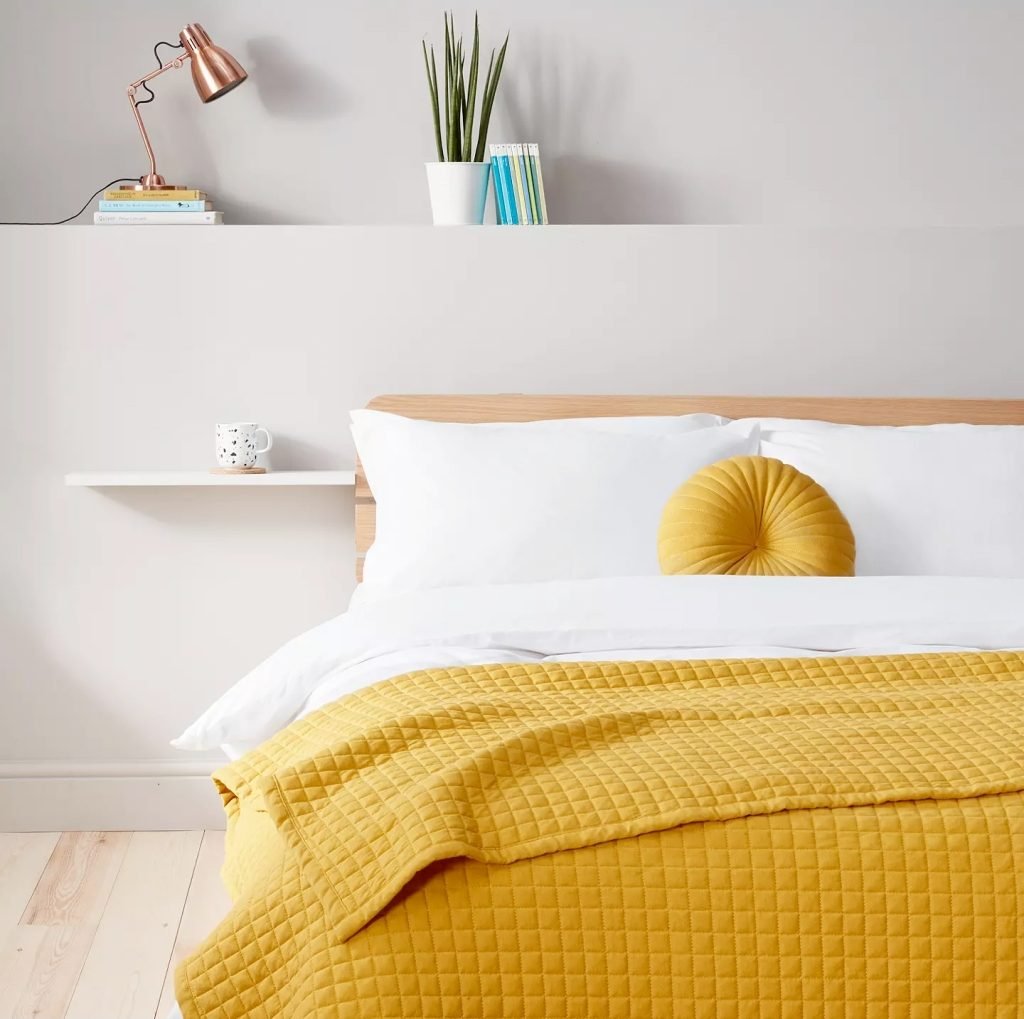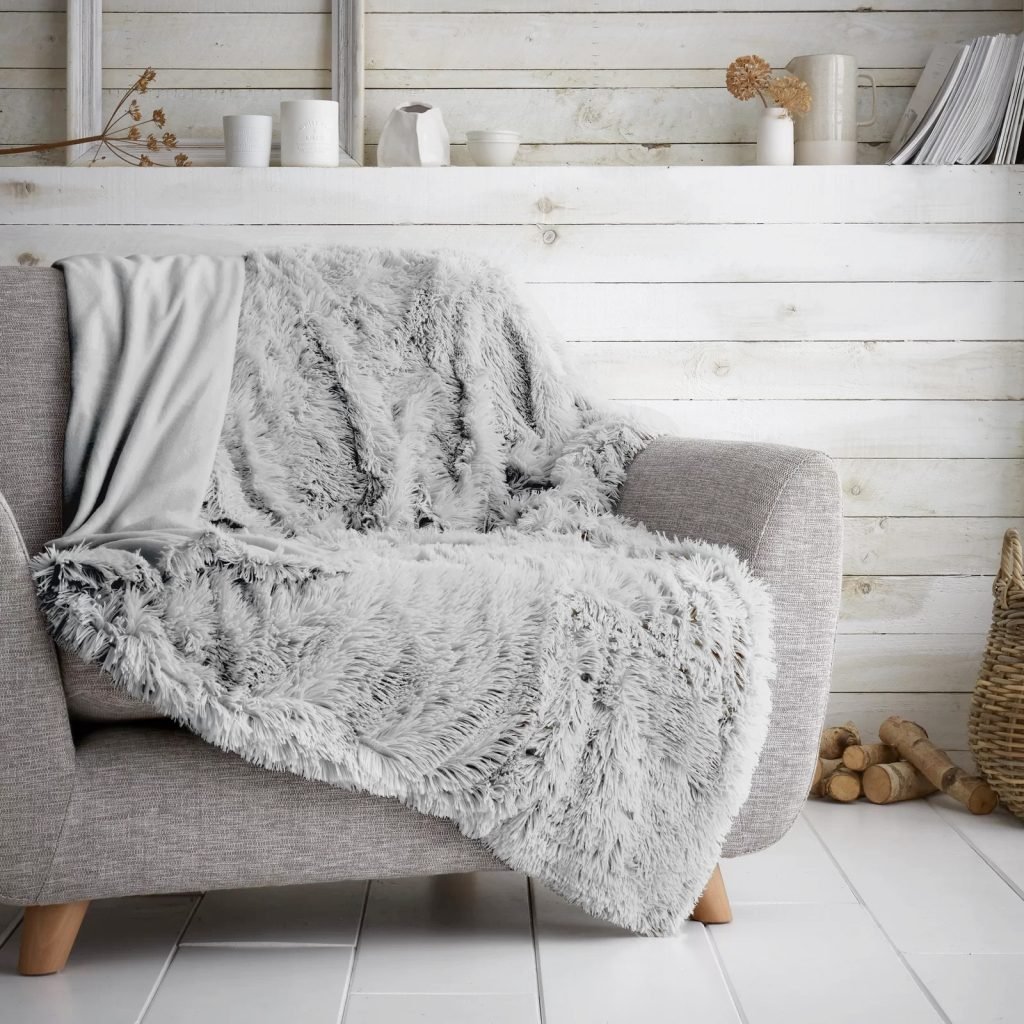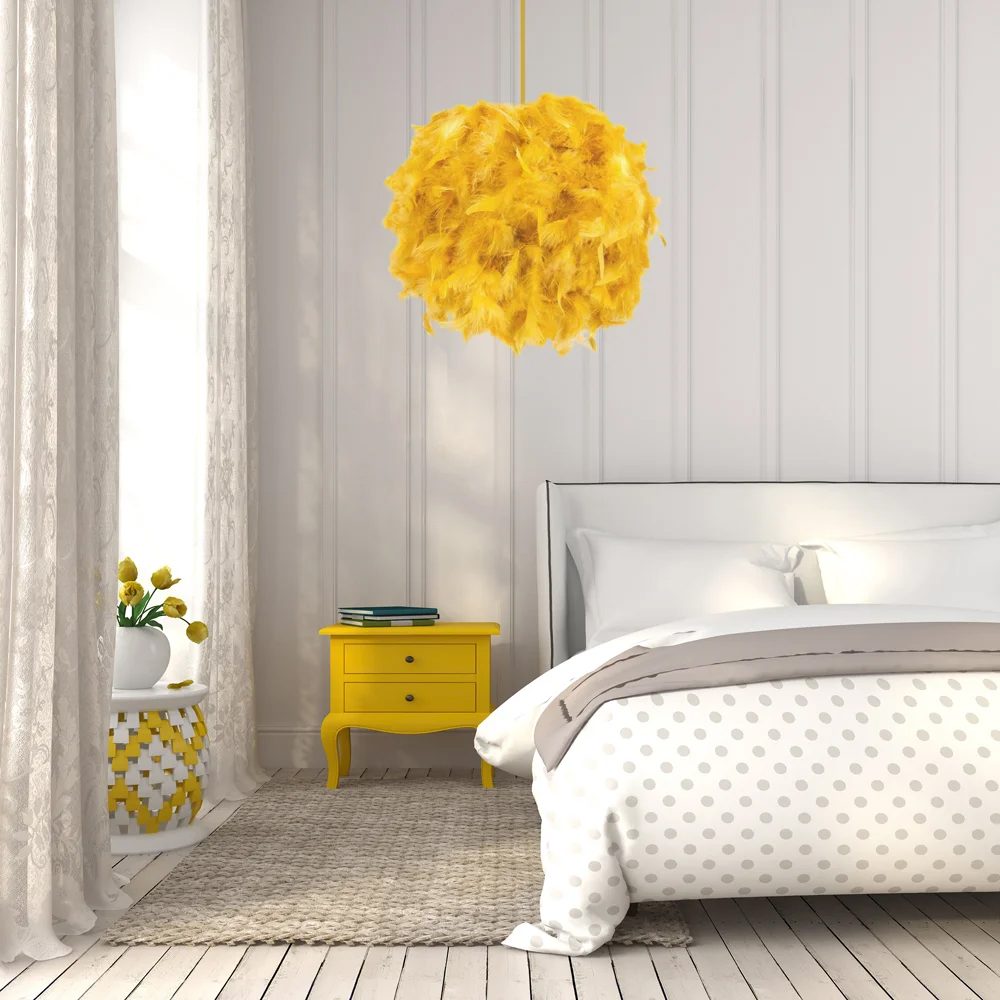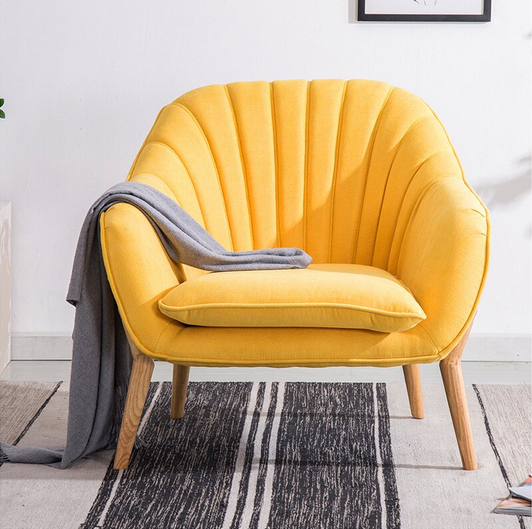 Cottage Comfort
If last year taught us anything, it was that our home really is our sanctuary and nothing beats a relaxing place to entertain and work. Cottage comfort will be a big trend this year with warm earth hues, floral patterns and woodland texture being popular decor finds for the coming year.
This gorgeous setup from H&M home combines cosy countryside elements mixed with modern glam with shiny metallic cutlery. Play around with texture such as the round jute table mat that will transform your dining table arrangement.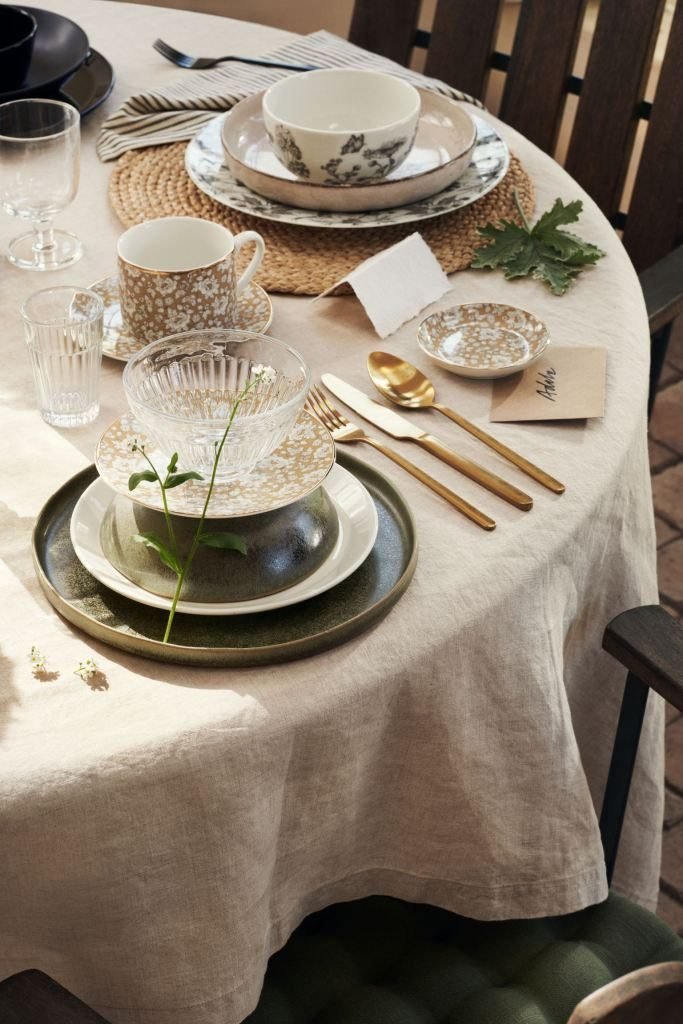 Floral patterns aren't going anywhere this year. Treat yourself to winter florals in the form of afternoon teaware like these beautiful blue and gold teacups and matching plates and bowls for a moody cottage vibe.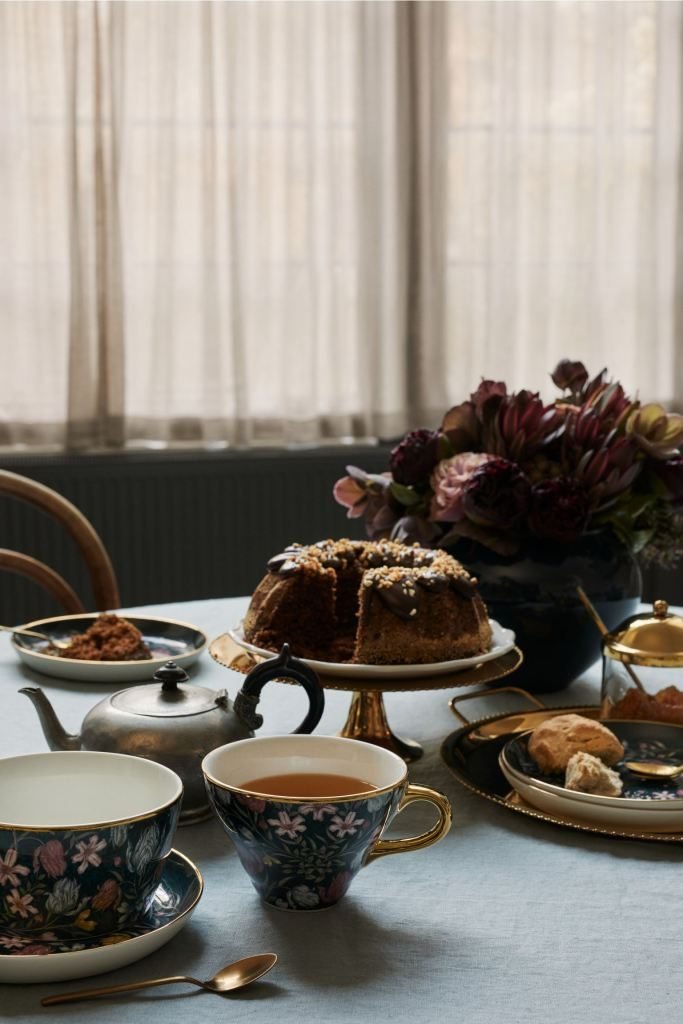 Open-air Showers
Bathrooms are having a revamp in 2021 with the rise of open-air showers being a hot trend this year. All-white bathrooms are being swapped for warmer tones including antique brass fixtures for an industrial style effect.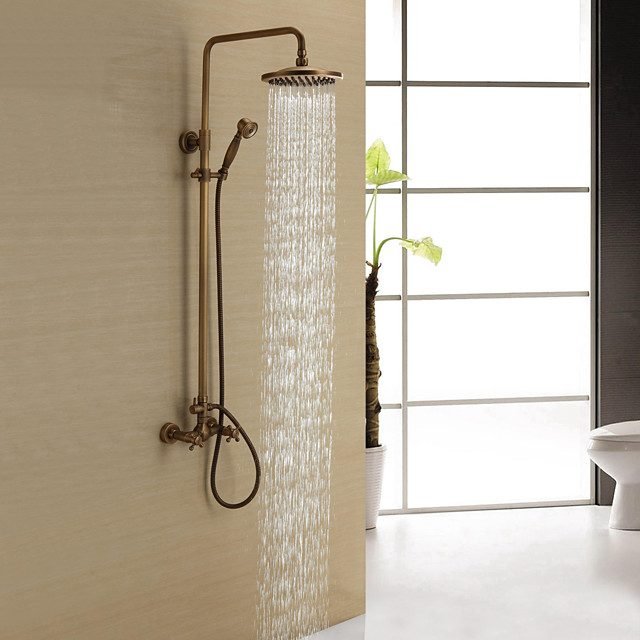 Tropical Decor
This year we are hoping for some sort of normality and with most of us yearning for a getaway, it's no wonder that the tropical trend makes a comeback in 2021. Adorn your home with patterns, textures, and glam that will transform your home into a tropical paradise to bring the wanderlust to your sanctuary.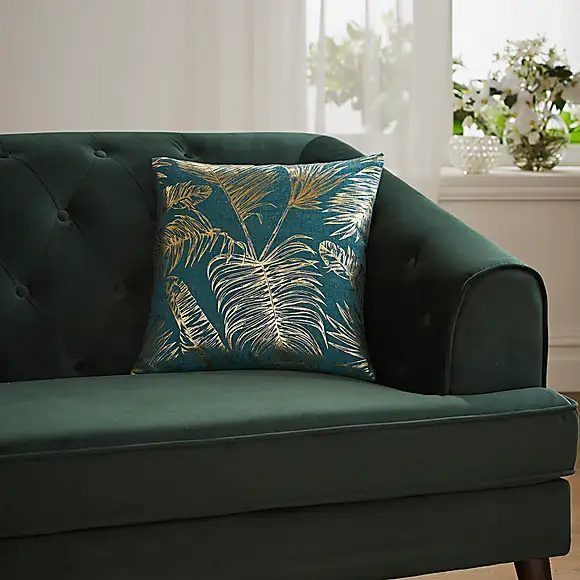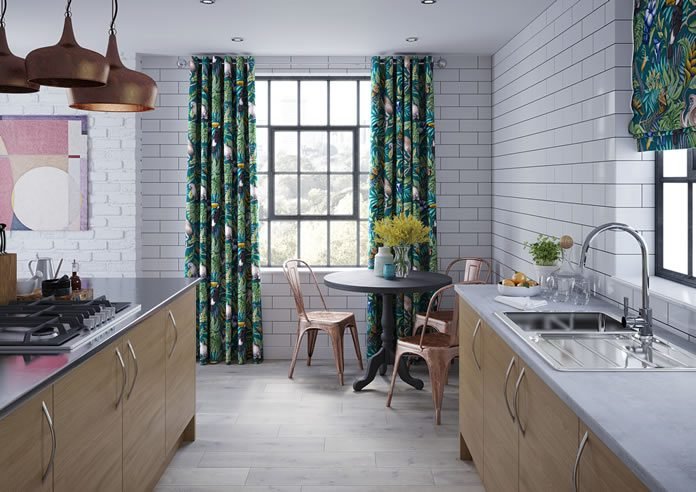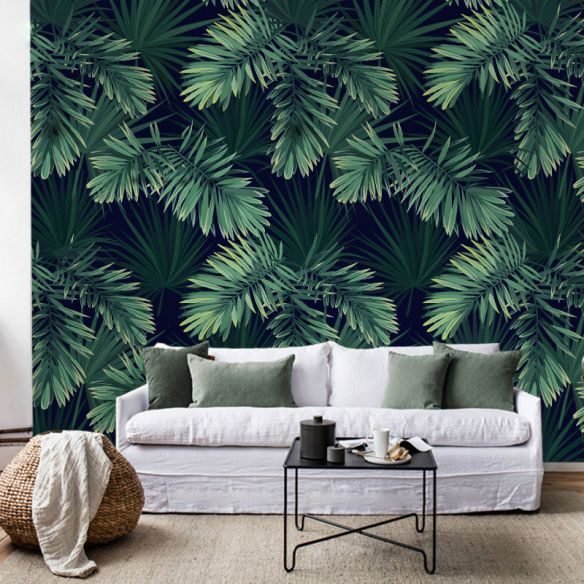 Tropical leaf mural wallpaper for an accent wall
Modern Vintage
Upcycling was a huge trend in 2020 as we were all at home trying to salvage old furniture or take up a new hobby in the form of DIY. So, we're not surprised that modern vintage is going to be big this year. Finding unique decor pieces is something that will become increasingly popular as people search for one-off designs to make spaces look original and full of character.
Therefore, independent and small businesses that upcycle old vintage furniture will see a huge increase in popularity, especially as climate change and eco-friendly choices are becoming the forefront of people's shopping choices.
Kookiwood offers a collection of luxury, unique and sustainable vintage furniture that has been handcrafted to perfection. See our favourite finds below.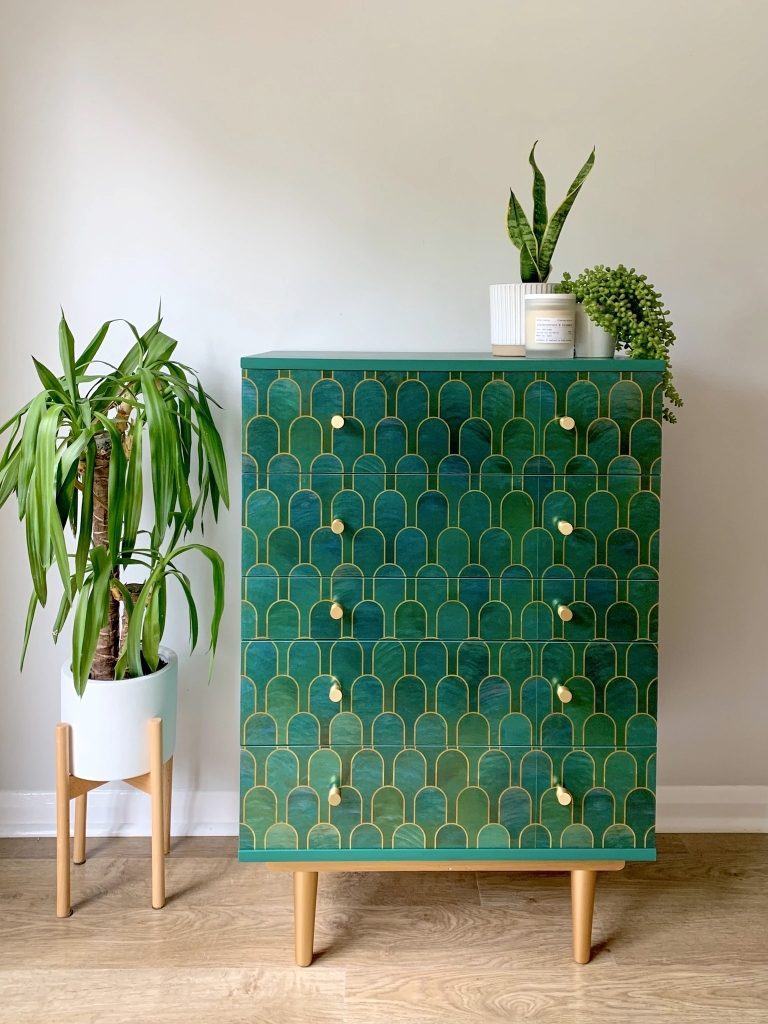 Vintage mid-century chest of drawers