Pink is your best friend when it comes to statement couches
Dare to go pink with our living room ideas that show you how to style a pink couch with ease. We've virtually couch surfed our top ideas from home owners that have taken the plunge to go bright and bold in their living room.
See our best pink couch living room ideas below.
Dusty pink couch in a neutral living room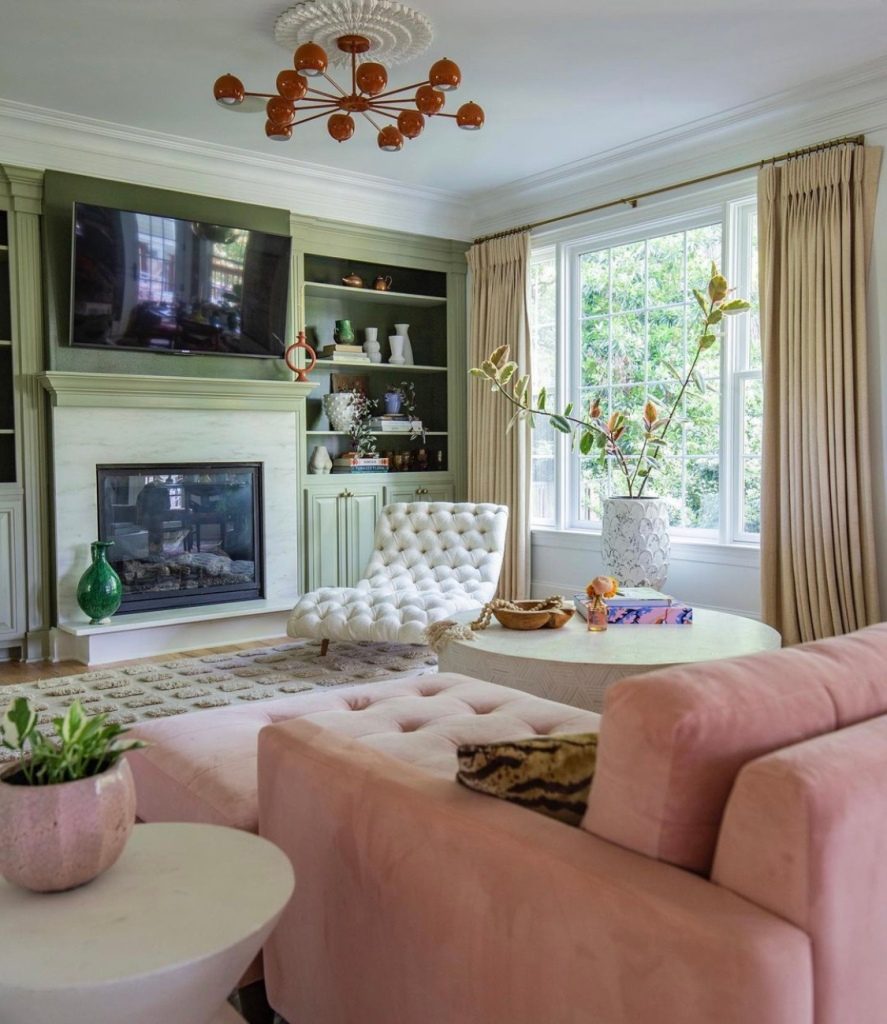 Neutral living rooms can still have plenty of colour and what better way than to add a dusty pink couch to a neutral living space. Not only does a pink couch make the space pop but it also adds warmth to offset the neutral colour palette.
Hot pink couch in a bright living room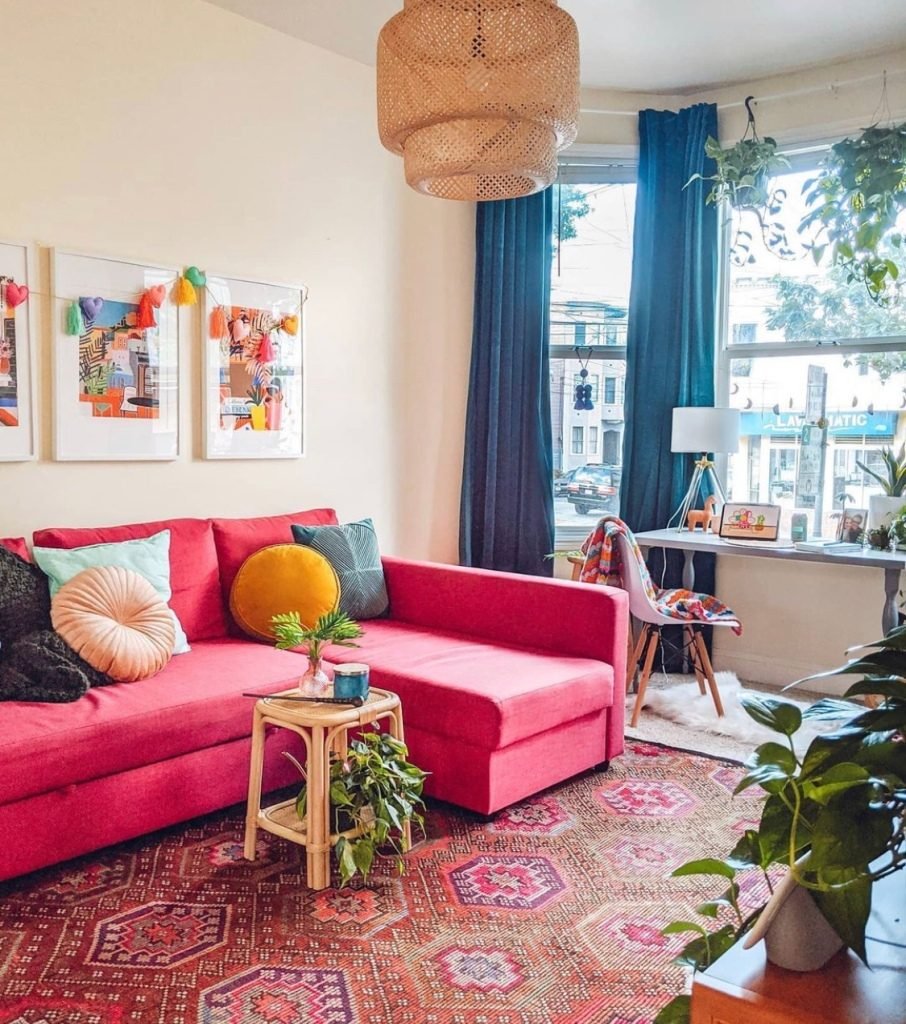 Layer up a bright living room with a hot pink couch for a statement look. We love this playful layout that cleverly styles the lower part of the lounge to add a bold contrast that draws the eyes up to make the space feel more open.
Get the look:
Sofa – IKEA
Pink couch in a cream living room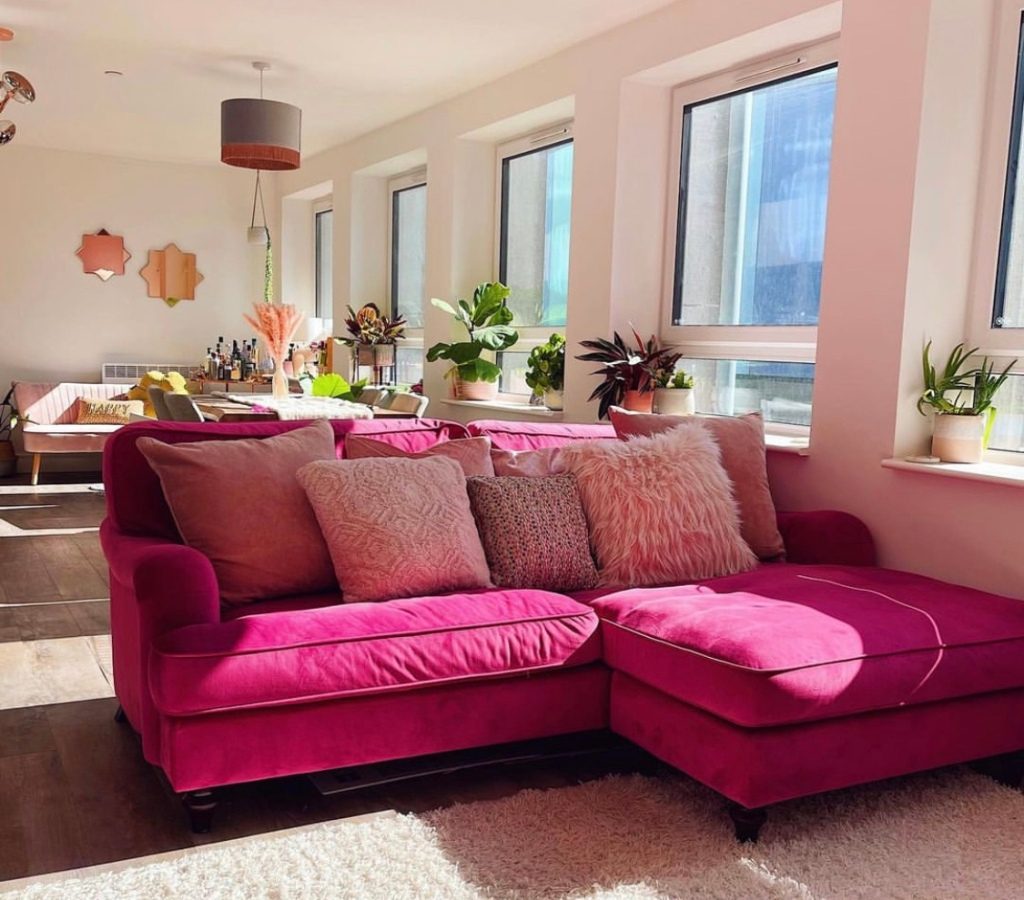 Warm up a cream or white living room with a velvet pink couch that will add a touch of luxury to your space. Warm up your couch with textured cushions to bring in the other style elements of the room to your sitting space.
Get the look:
Sofa – DFS
Pastel pink sofa for a cozy living room style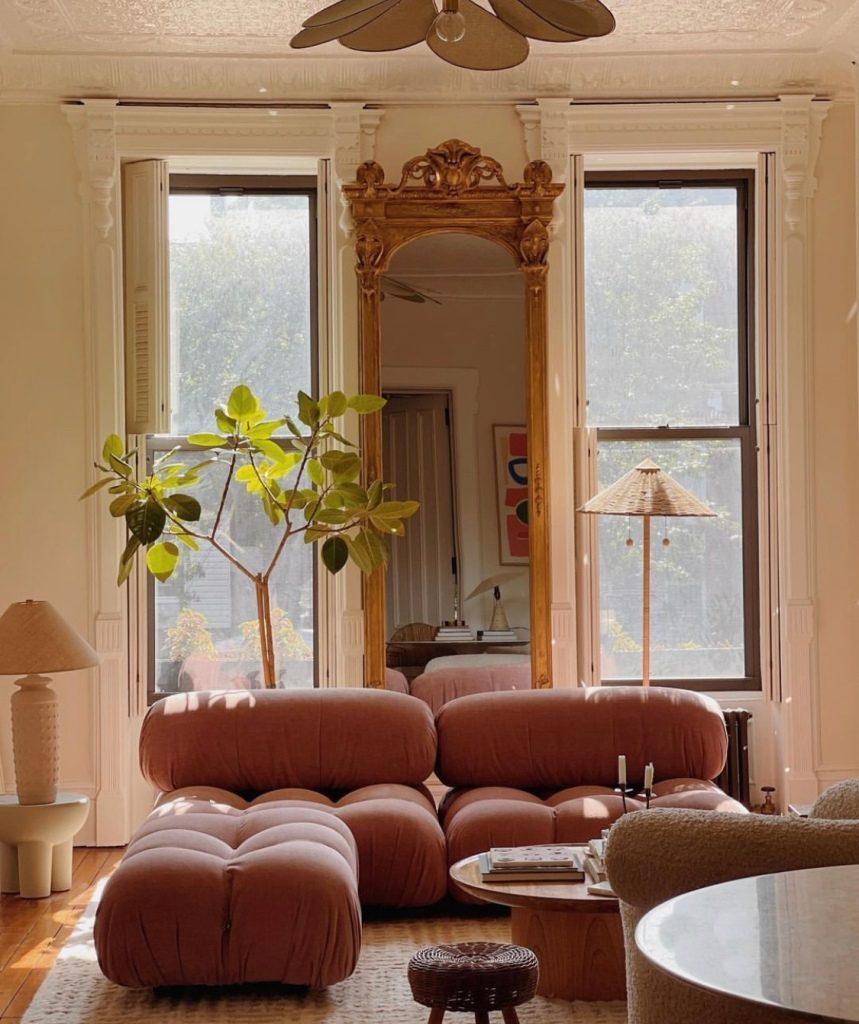 Love a room full of character? Opt for a bubble sofa in a warming pastel pink to add instant uniqueness to your lounge. These sofas are perfect for living rooms with minimalist style and a neutral colour scheme.
Combining clean corners and lines with soft curved furnishings can tone down square or sharp room layouts.

Style Your Sanctuary
Pink sofa for a vintage style living room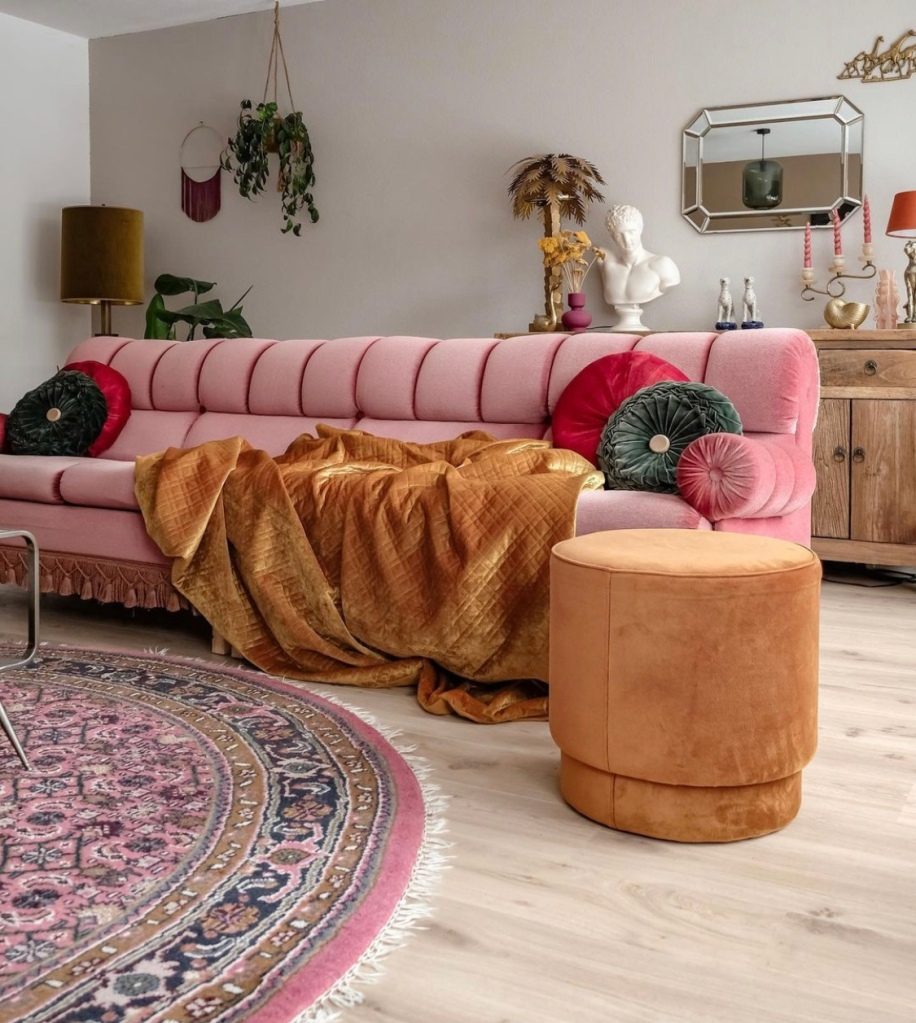 Add the finishing touch to a vintage inspired living room with a washed out pink sofa with velvet finish for an opulent look. Continue the look by adding plush cushions and textured rugs and throws to complete the look.
Separate your open plan kitchen and lounge with a hot pink couch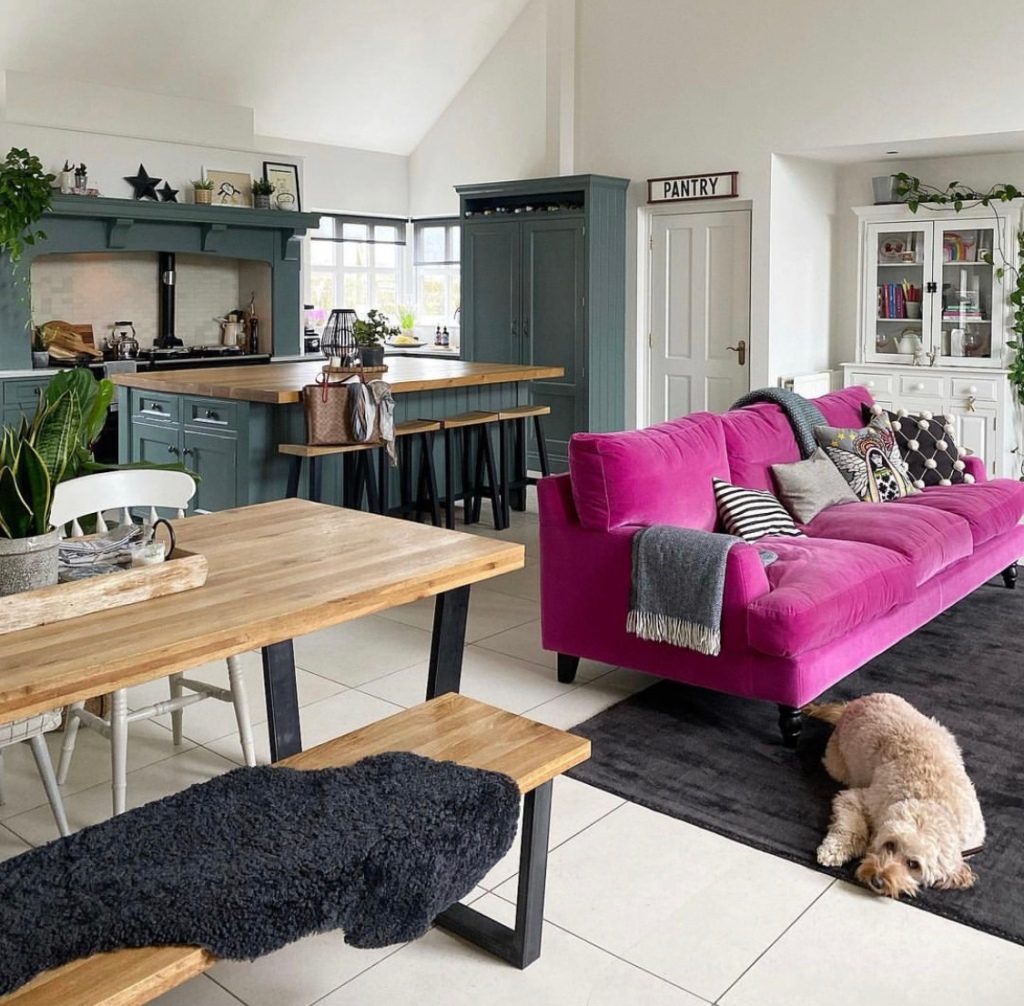 A fun way to split your open plan kitchen and lounge is to add statement furnishings to act as room dividers. We love this green cottage style kitchen that has been spruced up with a vibrant hot pink sofa to create a fun and warm lounge space.