While decorating your room, a lot of things need to be considered. The color theme is very important. Once you have decided which color you want your walls to be, you will easily figure out everything else.
You should make a mental picture beforehand, and then you can start decorating your room even if the room might not come out as it does in your mind, but it can still be up to your expectations.
Are grey and white good colors for a bedroom?
Grey and white are the most chosen colors for the room décor, and that is because a lot of things can go with them. You can either go for the minimalistic look with these colors in your room or can accessorize it as much as you want.
Why Choose Grey and White Paint Colors for your bedroom?
If you have chosen the grey and white color for your bedroom, you will be able to decorate it a lot better. You don't have to worry about over-accessorizing your room when choosing these two colors because you might end up thinking if you did a lot with other colors. You have to have a well-thought plan when you paint your room in other colors because then many things in your room would have to be color-coded or they would look out of place. Having these colors is a timeless experience. You can hang the décor of your room even later without changing the paint in your room.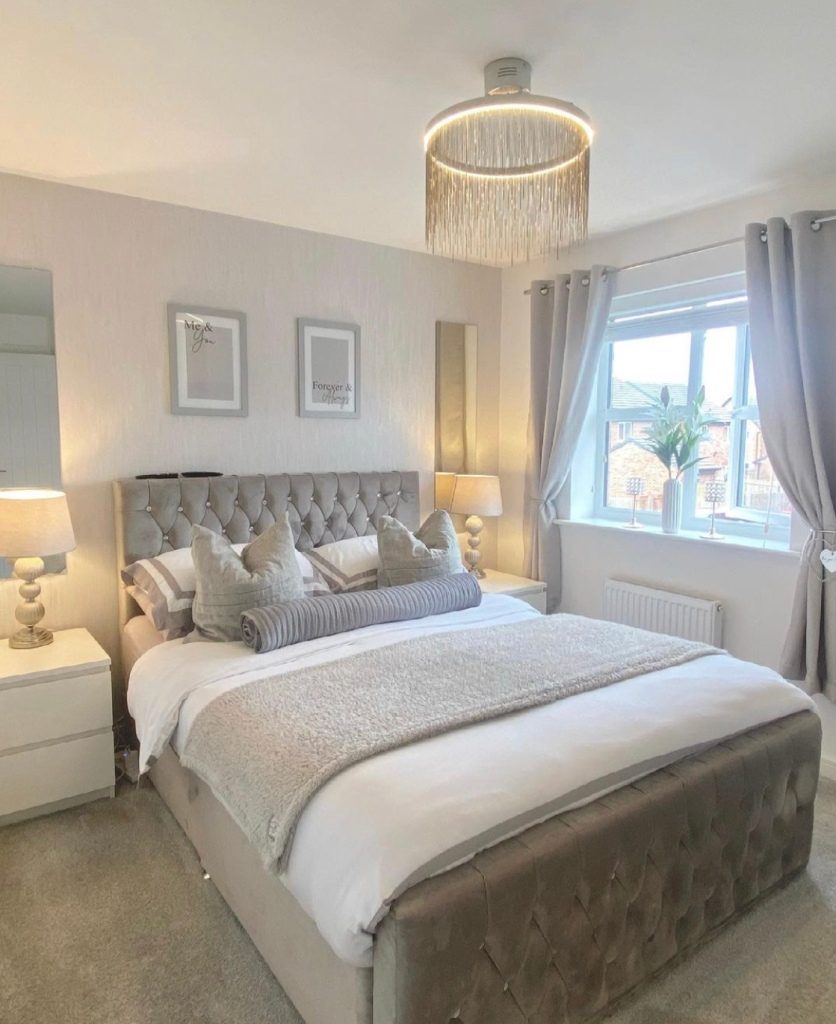 Decoration Ideas for Grey and White bedroom
Even though many things will go with the white and grey color, you still need to think of a look before you and start decorating your room. Following are some of the things that you can do in your room that could make your white and grey bedroom look nice, and it would look like you have executed a well-planned decoration of your room.
Read on for some of the grey and white bedroom decorating ideas that can make your room look like it comes right out of lifestyle magazine.
Accessorize With Vibrant Colors
When you have light-coloured walls, you can experiment with all other colors in your room. You can try with orange bedding and add a few more eccentrics in your room to give your room a pop of color. This would prevent your room from looking boring. It also gives a very quirky look to your room. Also, if you have some art pieces that you don't want to go unnoticed, these wall colors will help you. This would give the art pieces in your room all the attention.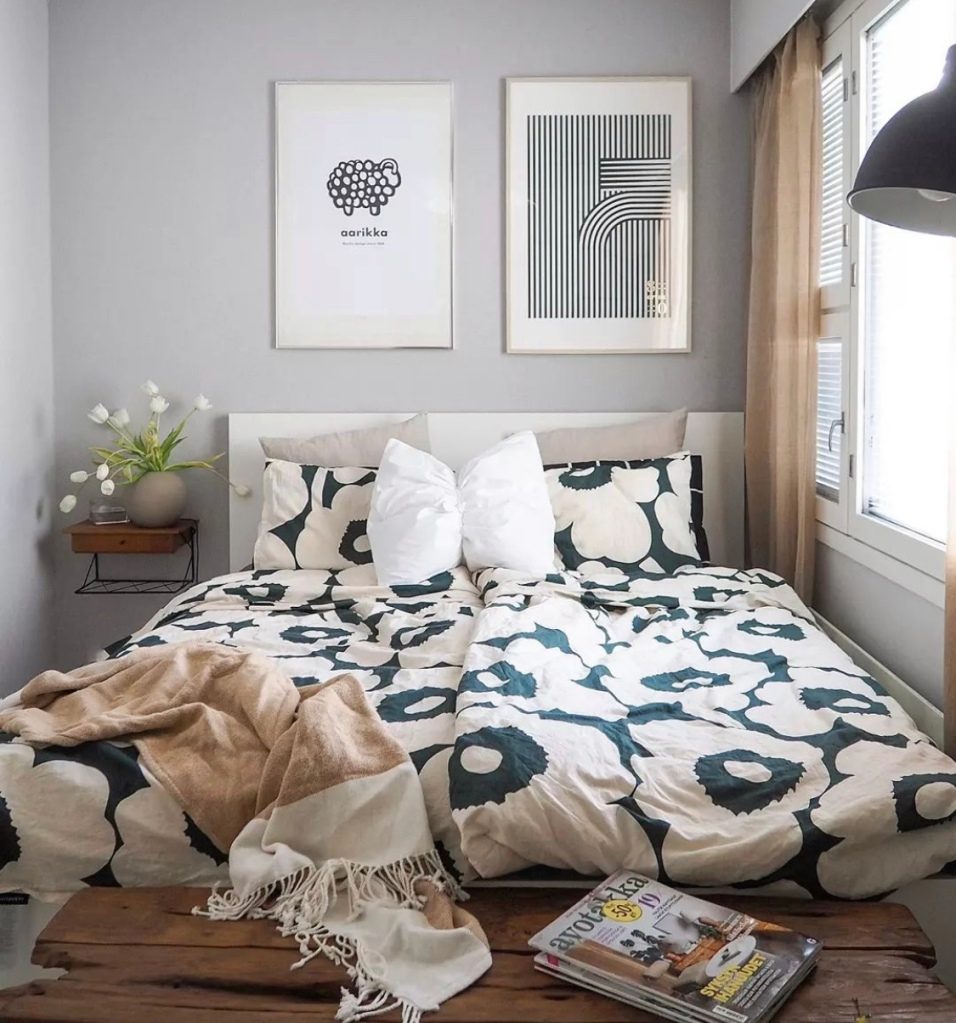 Charcoal Grey and Taupe Headrest
You can give your room an expensive hotel room kind of look by choosing charcoal and taupe color for your room. You can go for a velvet headrest that is of these colors. It would make your room look decent, add layers in your bed, and add more pillows to give your room a cushioned and comfortable look. You can also place a grey-coloured cupboard that would help you with storage and look nice in your room.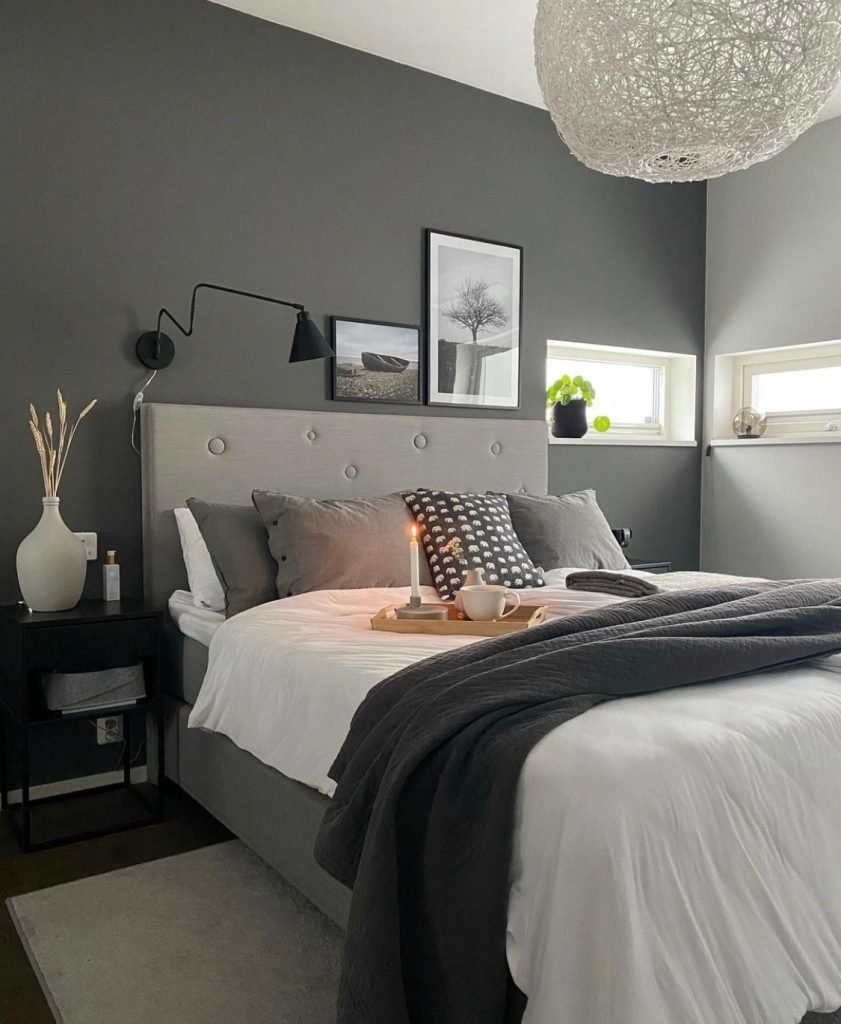 Mixing Colors
You can use a combination of white and grey and have the same color all over the room. You can choose to have a dark grey bed in contrast to white or light grey walls. You can go for white and black linen prints for your bedding or back and white printed pillows. It will give a monochromatic look to your room. Your room will look quite extravagant with this look.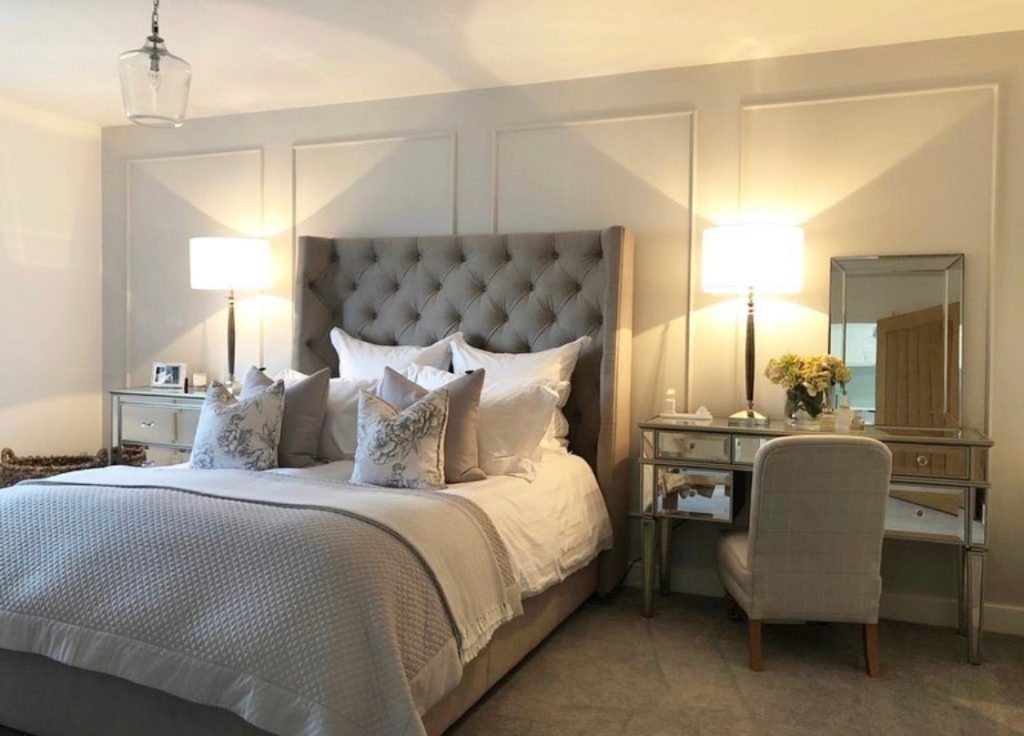 Pair It with A Coral Hue
If your room is all grey or all white, you can add a coral hue to your room. This can be done by adding a coral-coloured blanket or just a coral bedroom set with a wood-coloured bed. This gives a very airy and warm look to your room. Grey color alone can be quite cold, but adding these warm hues can add some warmth to your room. You automatically feel very comfortable in such a room.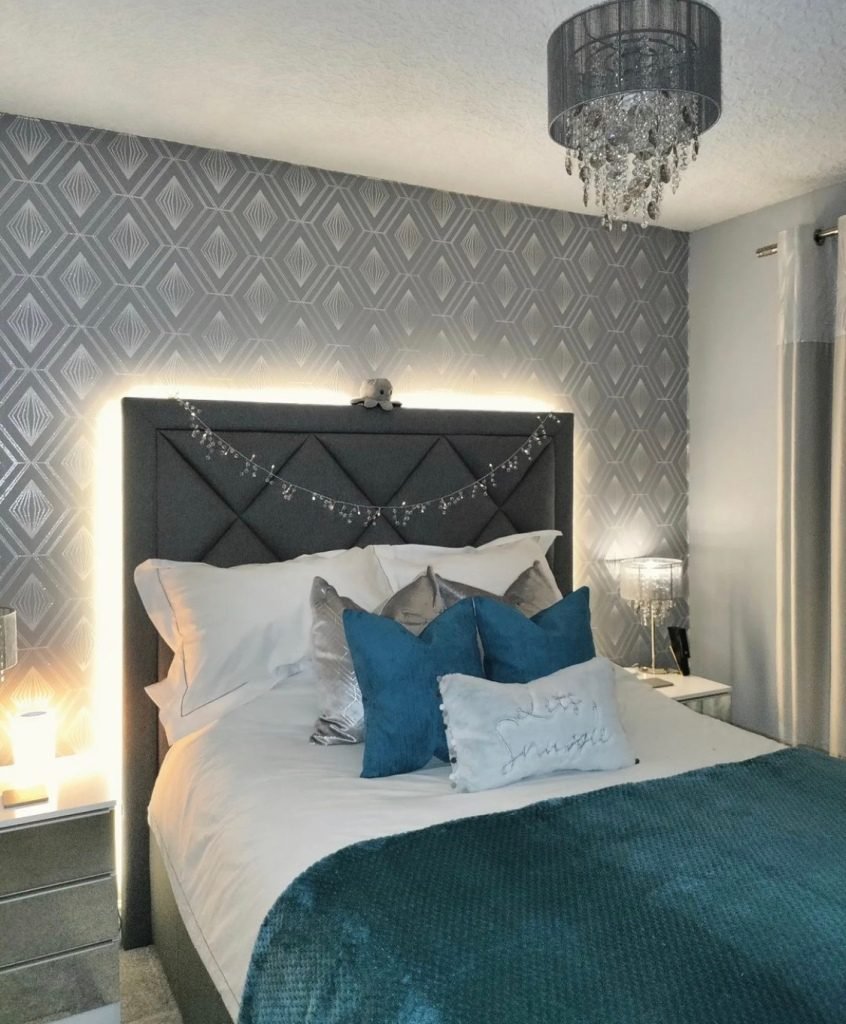 Warm Colors
As you already know, adding coral color will bring some warmth to the room, so you can choose other warm colors as well. Go for the pinkish hues and floral patterns to give your room a feminine touch. You can also find a grey color with a pink undertone and use that one in your room instead. With white, you can add a mix of warm pastel hues, and this would make your room look quite airy and elegant.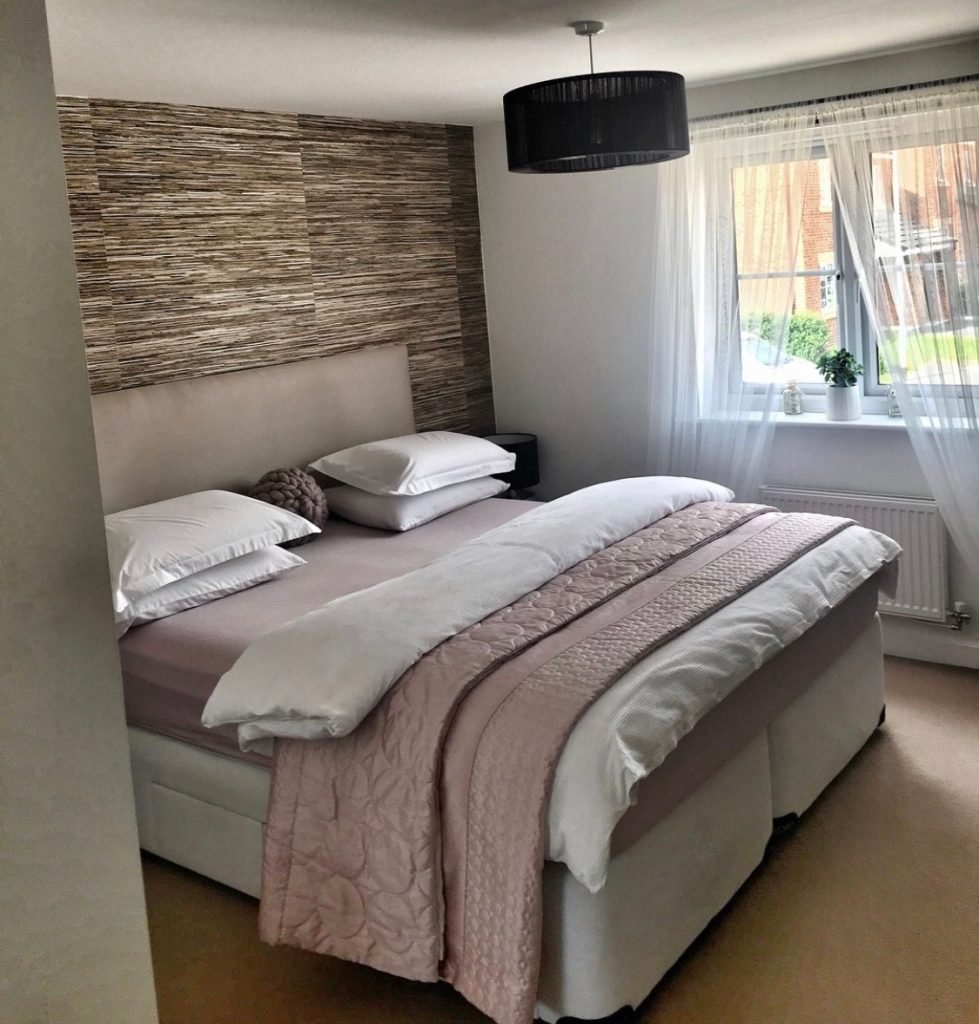 Old Fashioned Theme
You can go with the old-fashioned theme with white and grey walls in your room. Choose a bed that has an ornate headboard. Then choose all the other pieces of your furniture accordingly. You should go for the wallpapers with floral patterns in them, and then your room will look like it has come out of a classy old movie.
This gives your room such a royal and prestigious look, and if you are into that kind of décor, this type of room designing idea is a must for you. You can add lots of ornaments to your room, like candle stands. If you have a fireplace in your room, it would add more to the primitive look.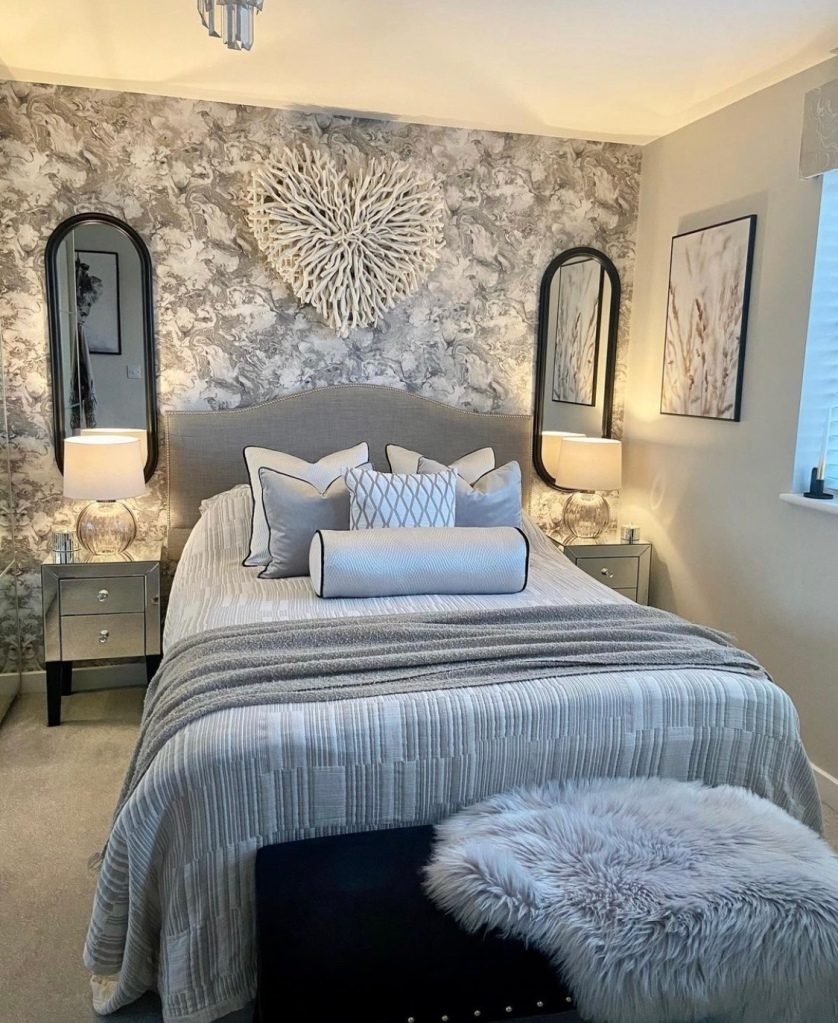 Add A Pop of Color
You can add a pop of color with grey and white walls but hose the rest of the pieces in a specific color like pink or something else which is bright. This is a great idea for turning a simple room into a funky one. This can be helpful for the people who have a lighter favorite color.
What next?
These are all the things you can do within your room, and if you decorate your white and grey room in these ways, it would deserve all the appreciation you are going to get. You can make your room look like something straight out of a lifestyle magazine. All this can be done on your own without the help of a stylist. So, make your room Instagram-ready with all these room styling tips for your grey and white room.