Decorating a narrow hallway can come with its challenges, however, when using our tips and ideas you can transform a small space that make your hallway feel full of character and space.
Read on to discover our favourite narrow hallway ideas.
Narrow hallway idea with patterned rug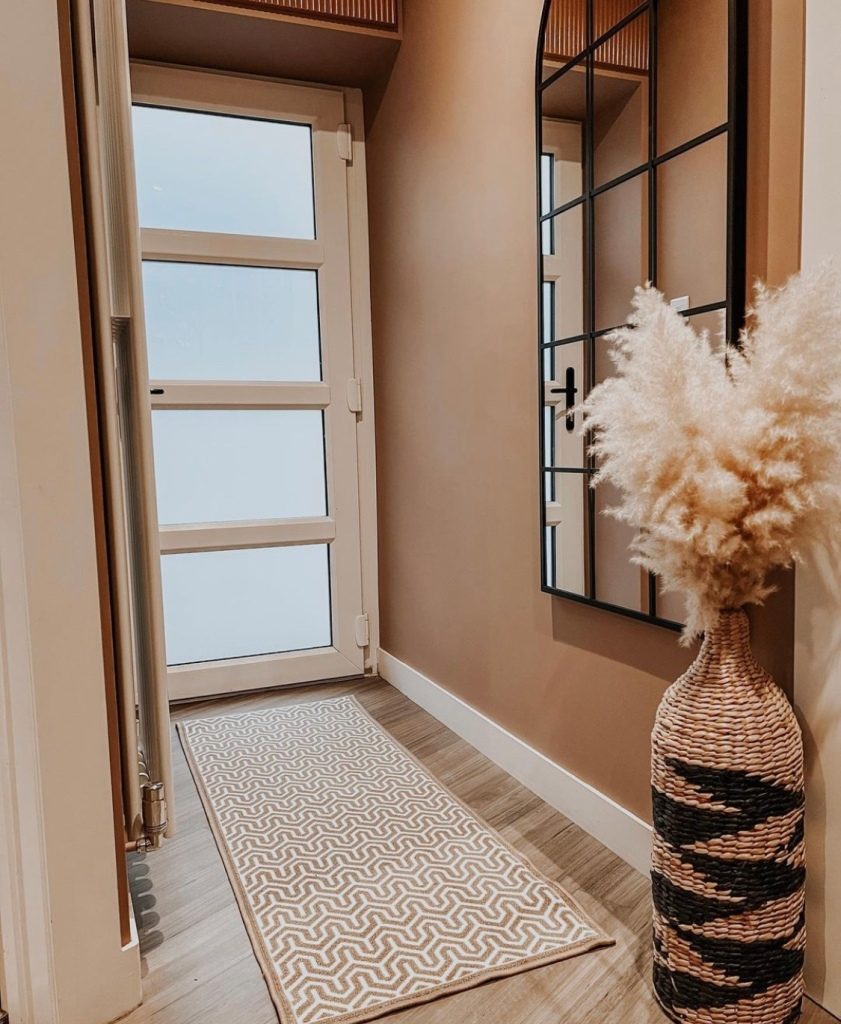 Style your narrow hallway with a runner rug that stretches the length of your floor to add texture to your space. Match your rug with the colours of your wall to bring the look together like this gorgeous peach coloured hallway design.
"Add a mirror to your wall to make your narrow hallway look and feel brighter and spacious."

-Style Your Sanctuary Editor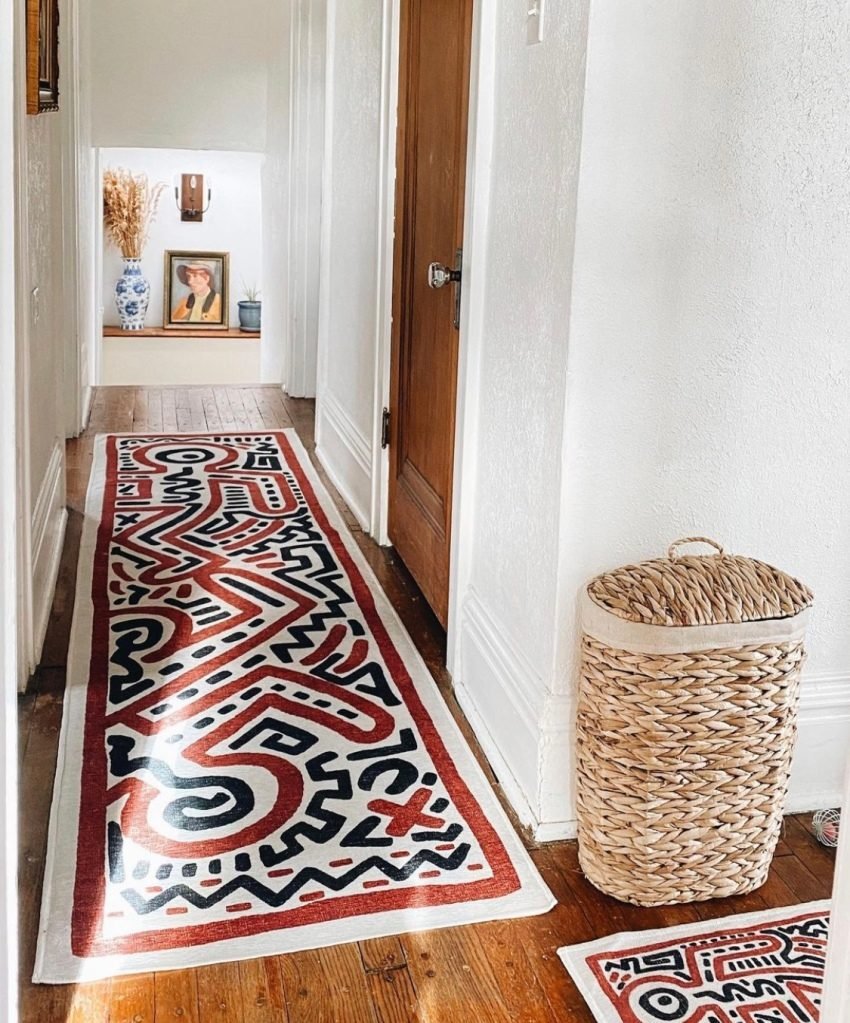 If your hallway is really narrow that you can't put up artwork, use your floor as a way to express your interior style. Like this Scandi-like hallway that looks minimal, clean and elegant. Simply add a fun rug to bring colour into the space without having to change up your walls entirely.
Narrow hallway idea with built in table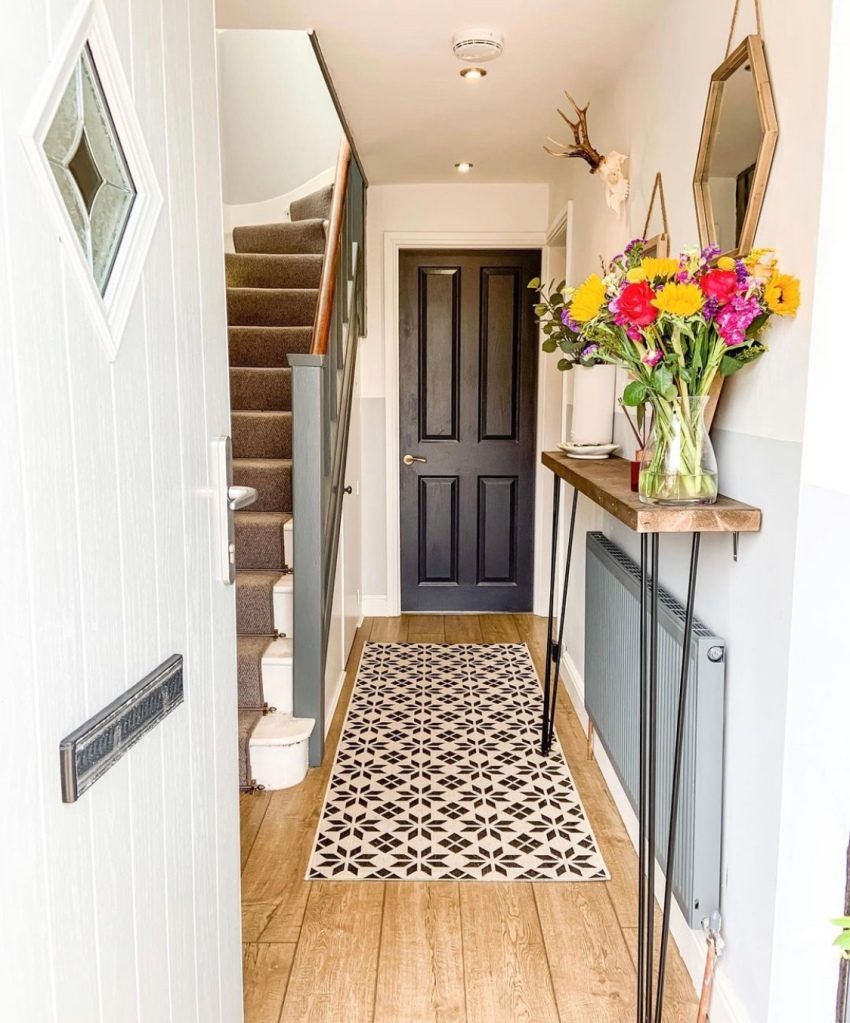 Give your hallway a fresh look with built-in furniture to provide you with more space to keep your belongings accessible when you enter and leave your home. To save on space, create a floating shelf and attach stylish pin legs for a unique look.
Narrow hallway and landing idea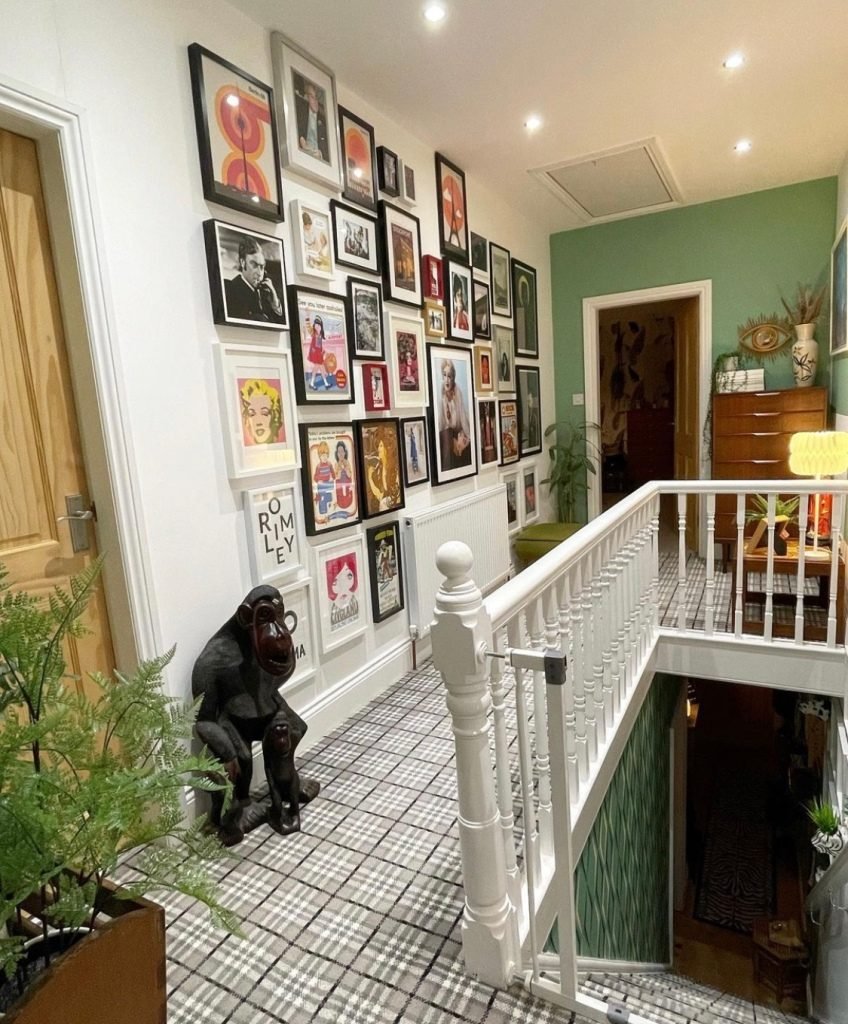 Create a vibrant look in your hallway with patterned carpet and unique artwork like this fun and quirky hallway design. We love how the artwork matches the fun nature of the patterned carpet to make the hallway flow with colour and texture in an eye-catching way.
Hallway colour ideas – The best colour schemes guide
White narrow hallway idea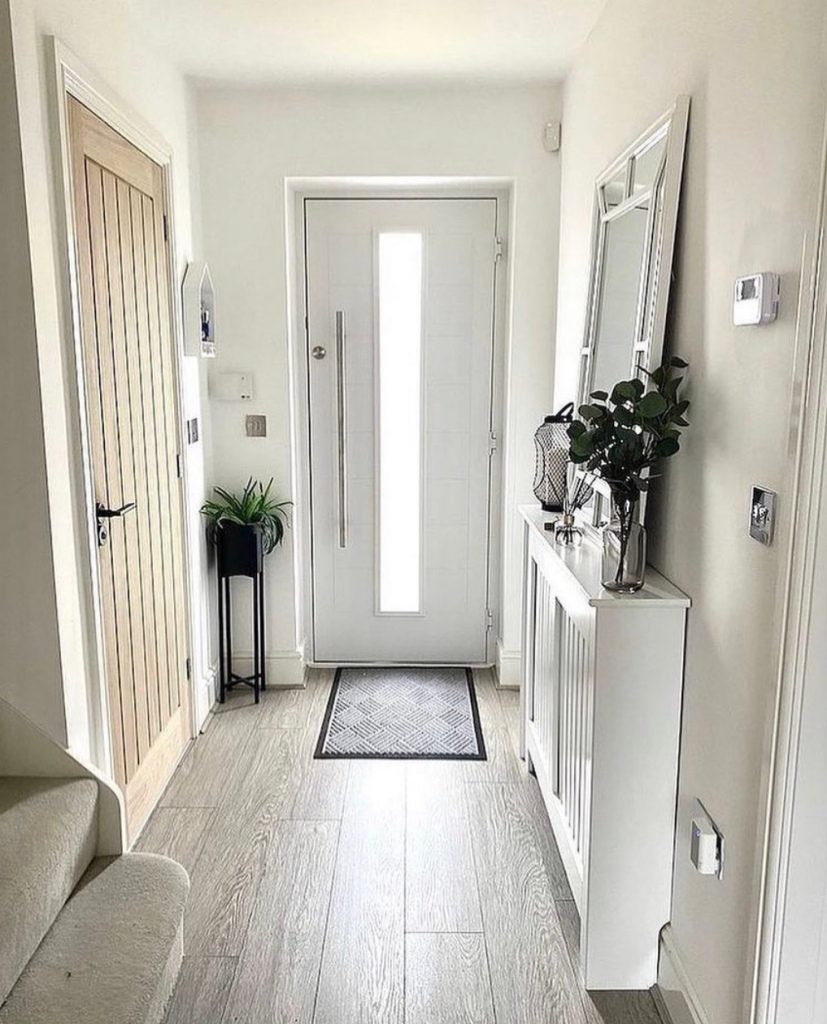 A white colour scheme is a great way to bring freshness to your hallway and will bring a sense of minimalism and cleanliness. The trick is to keep your white hallway as simple as possible with small details to make the space your own. We love this design that dresses up the hallway with class and sophistication with stylish sideboards, mirrors and plants.
Seating idea for a narrow hallway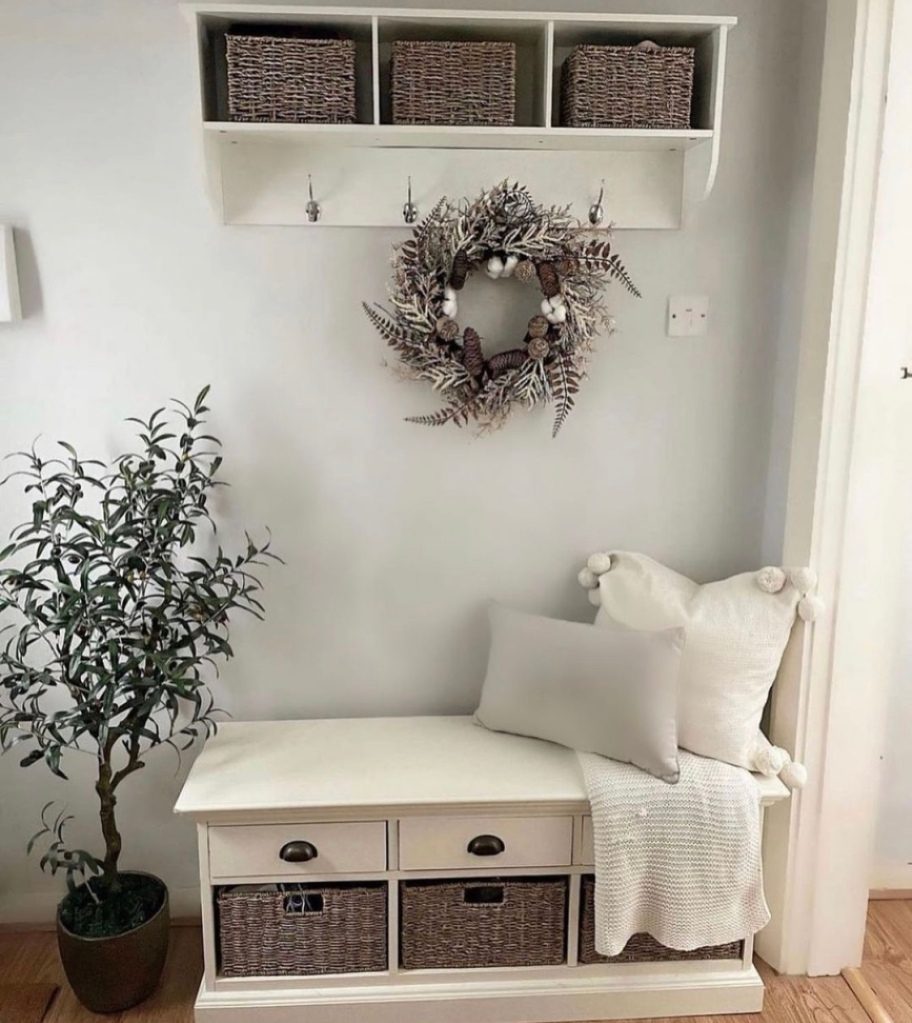 Bring comfort to your hallway with functional seating that can work as a bench and storage to make a small or narrow hallway a practical part of your home. Dress up a storage bent just with plush pillows and throws to make the seating feel more snug and cozy.
Minimal narrow hallway idea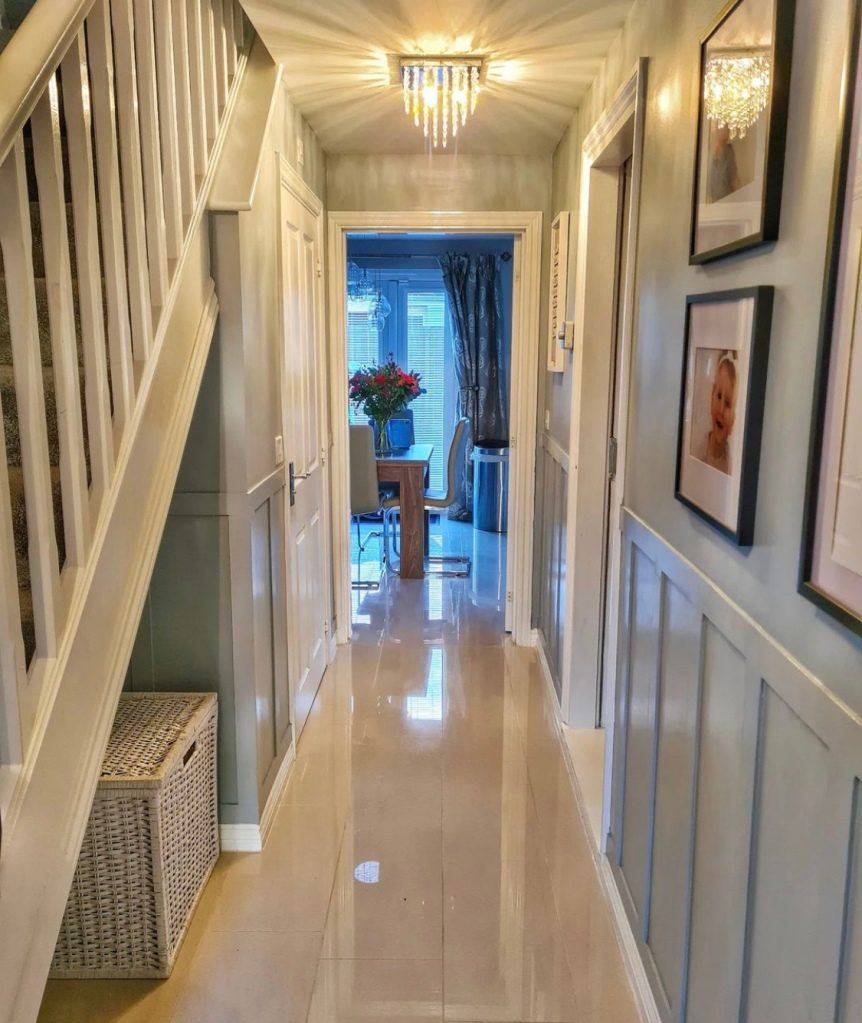 Keep your narrow hallway simple and elegant with panelling and artwork to set the scene of your home. Opt for half wall panelling to break up your walls to create contrast which will make your space appear much bigger.