Small but spectacular garden designs
Got a small garden? See how you can transform your patch of land into a green oasis with our list of the best garden inspirations for tiny spaces that still look spectacular.
Read on for our favourite designs.
Small garden patio idea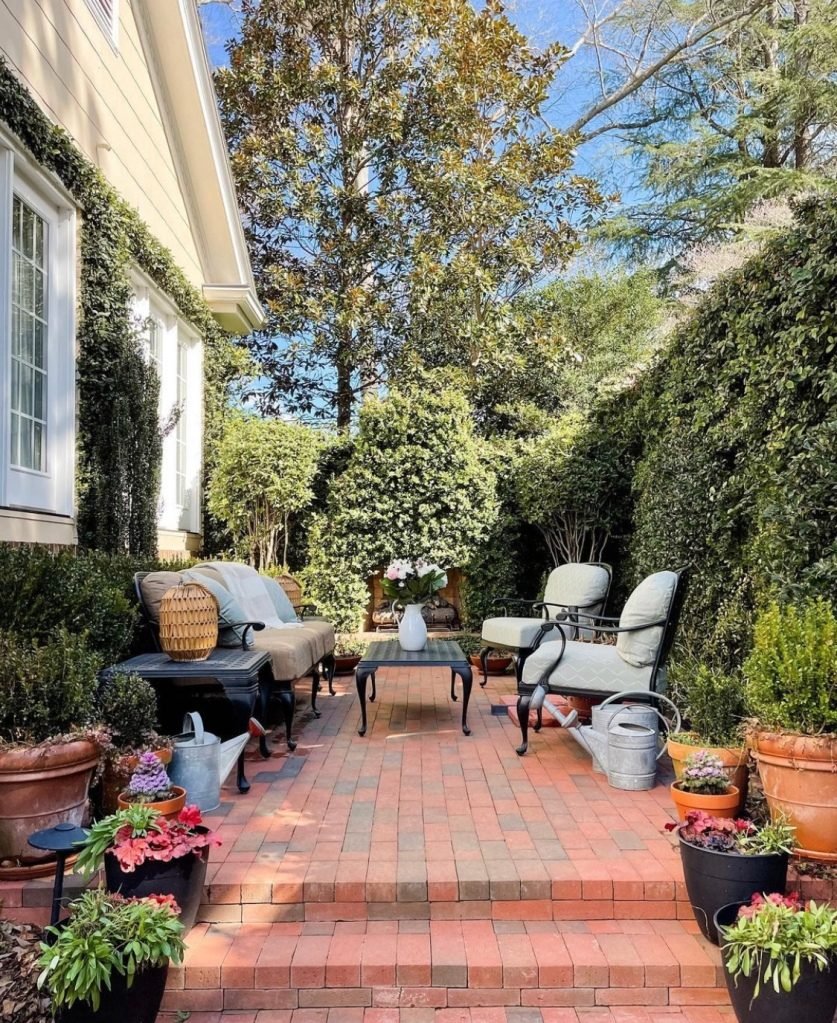 Transform your outdoor patio space into a secret garden hideaway by featuring tall hedges that give you an exclusive and private atmosphere in your garden.
We love what @adornedsouthernhome has done with their private patio. By adding potted plants to a patio space, you allow your space to still feel green and vibrant with fresh flora. Furthermore, a patio wouldn't be complete without a dining set and we love this elegant grey and black set that adds to the exclusivity of the space.
Incorporate seating into your flower beds when designing a small garden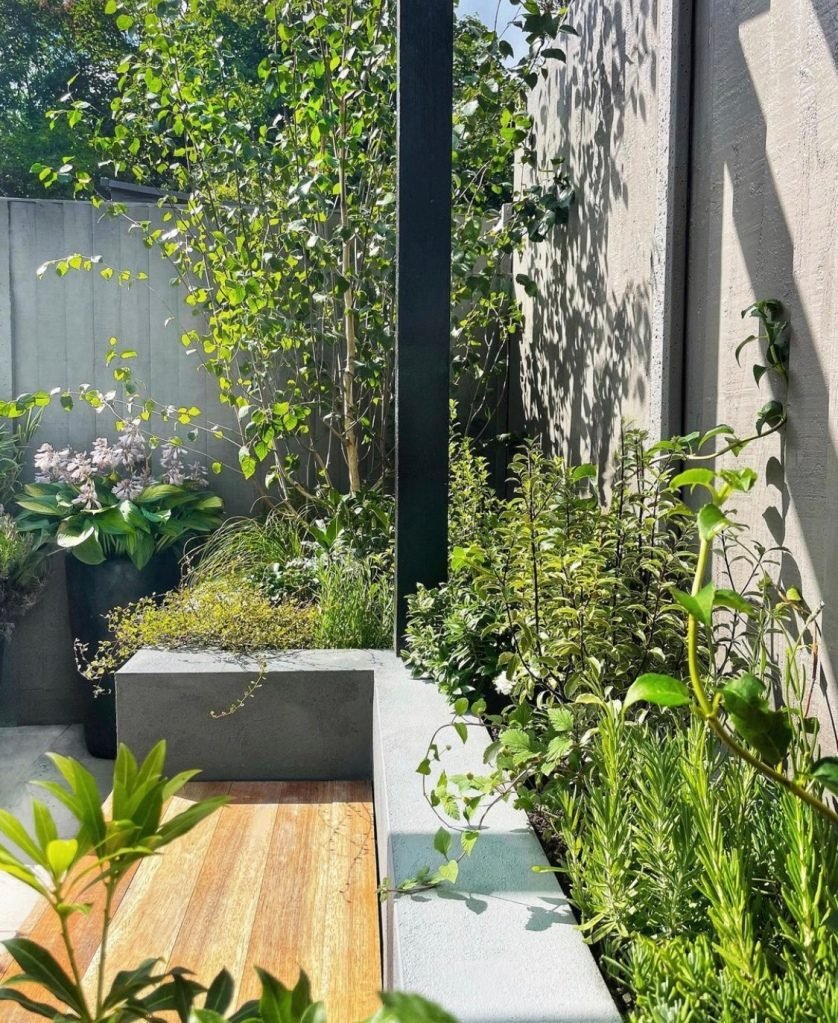 Small gardens often present the issue of not being social as there is no room for dining or seating furniture. Over at @eastlondongardendesign they show us how you can stil have a gorgeous green garden while incorporating clever designs so that seating is still on the table.
"We love this innovative bench that has been added into the plant bedding, making it feel like it's part of the space with effortless style by using natural looking materials." – Style Your Sanctuary Editor
Small boho garden patio idea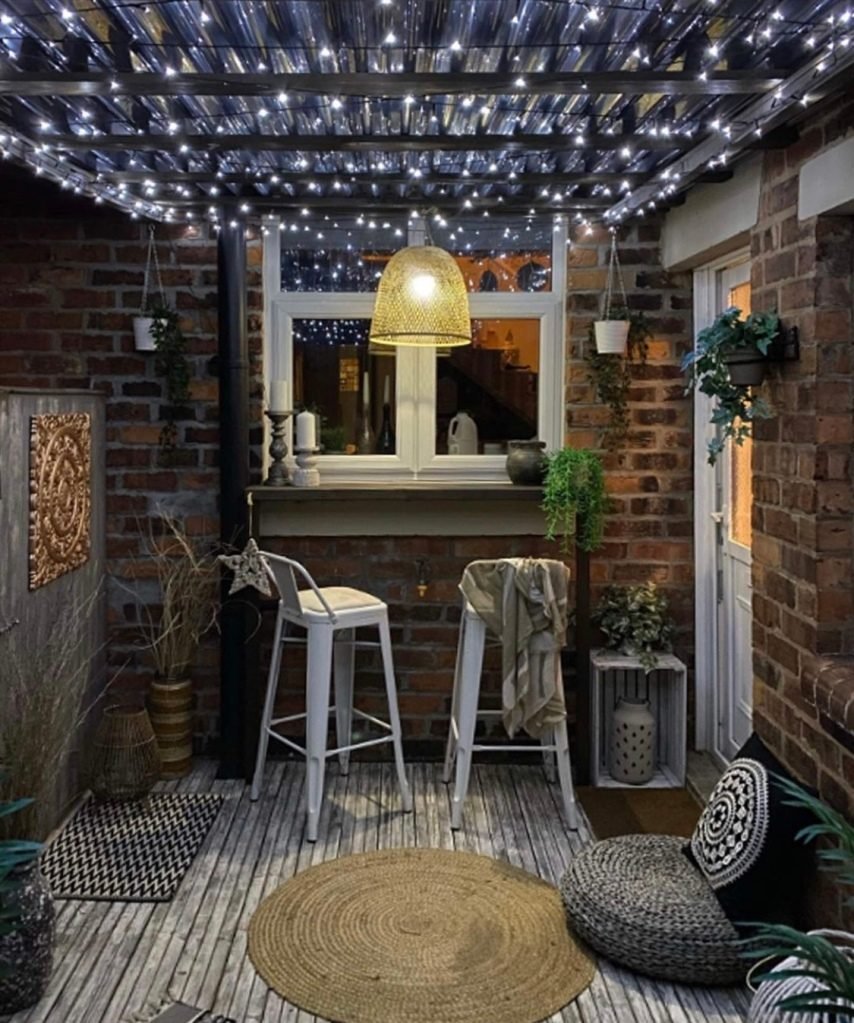 No matter what size space you're dealing with, there's always something you can do to spruce up a tiny patio. We take inspiration from @my_tiny_terraced that has completely renovated their small outdoor space into a boho yard that exudes with cozy and edgy design elements.
Featuring a roof with lights is what allows this space to feel inviting, social and cozy. Complete with textured rugs and cushions, urban bar stools and feathery plants, this tiny yard is a cool hangout any time of the year! (We wish we were invited).
Small balcony garden idea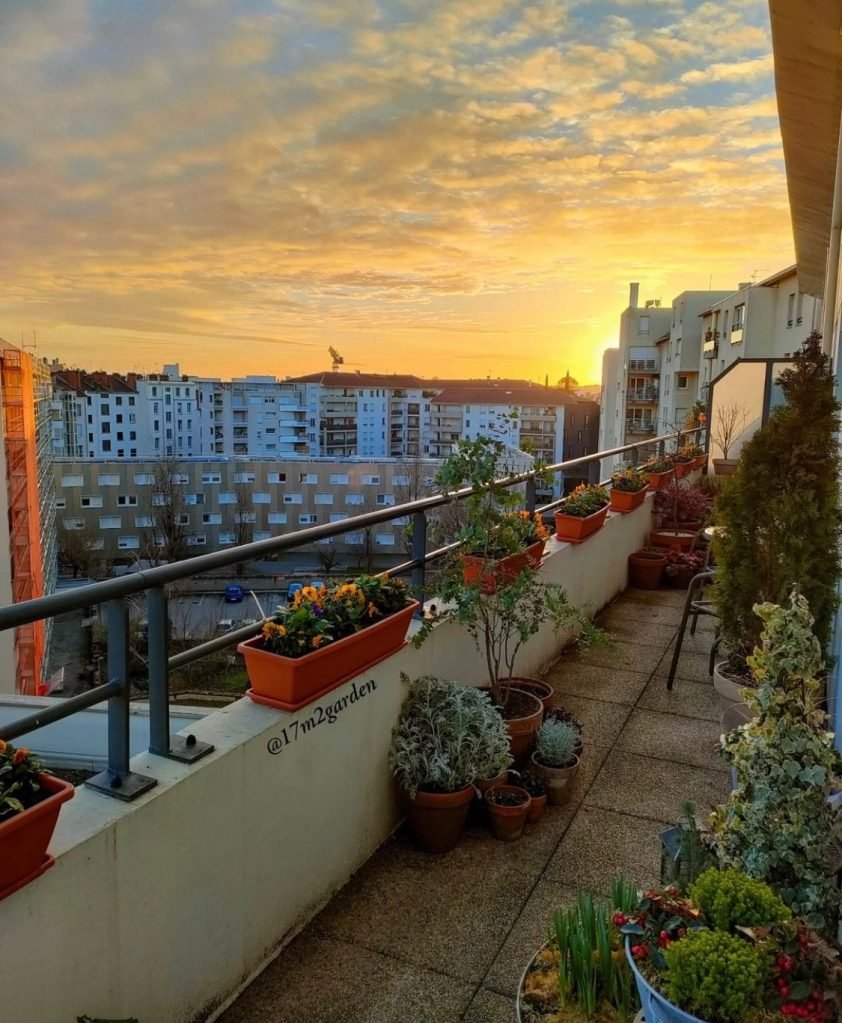 If you've got a balcony and you're looking to add some life into your small outside space why not add your favourite potted plants to brighten up your space. We love what @17m2garden has done with their balcony by adding various plants in different pots to make the space feel natural and open.
"Adding plants to the edge of your balcony, like in this design will make your balcony feel more like a mini garden space full of colour." – Style Your Sanctuary Editor
Turn a concrete garden into a veg patch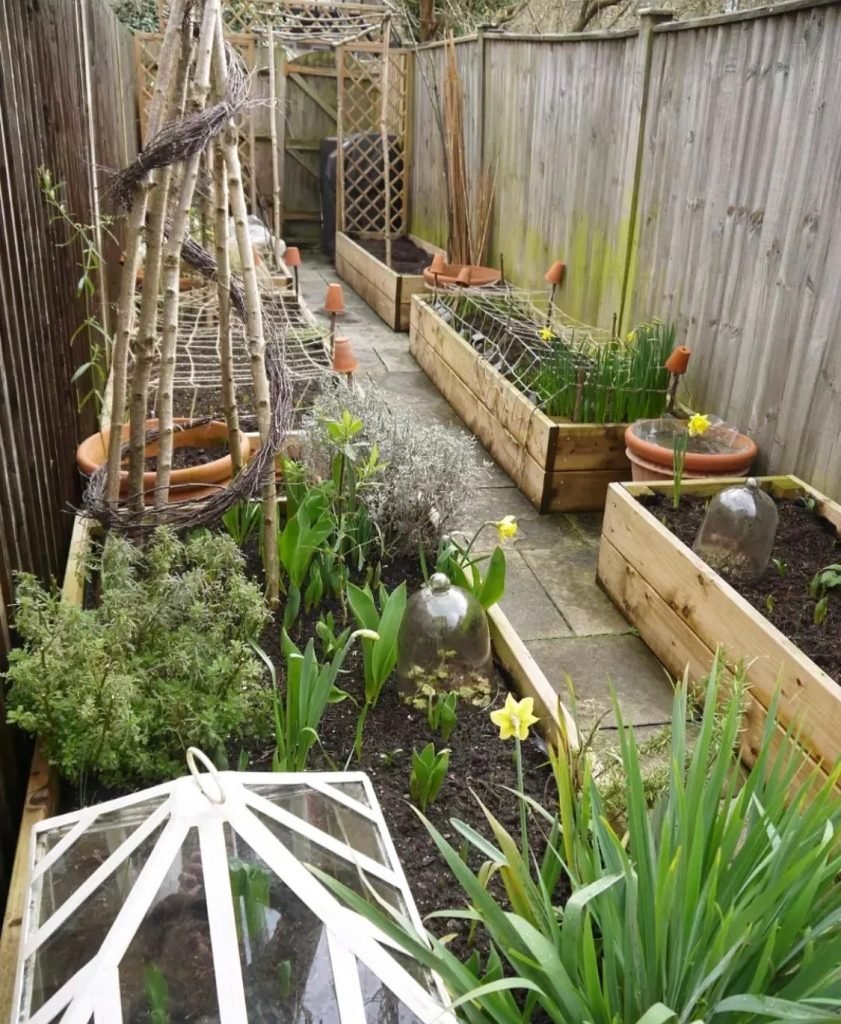 Gardens with no grass can still be vibrant and full of life. We turn to this gorgeous concrete jungle garden idea by @theenglishgardener that cleverly transforms their space into a vibrant veg garden split out into sections.
Turning a slab or concrete garden into a flourishing space can be made easy with box planters that look natural and are a simple way to add plants and veggies into your garden without digging up slabs.
Small urban garden idea with patterned paving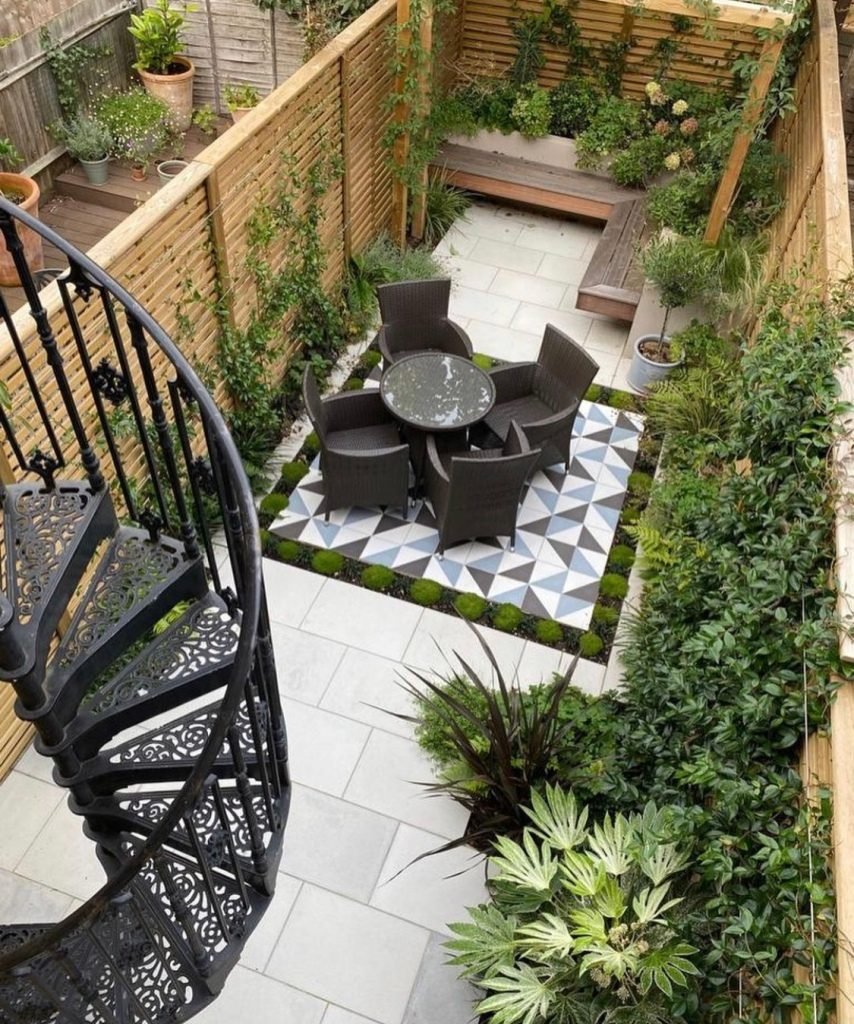 Add life to your paved garden by incorporating patterned tiles for a contemporary look. We love this modern garden space by @rachelhartleygardendesign that uses their dining space as a focal point to bring the space to life.
Not only does this space impress with the centrepiece, but the snug seating to the rear of the garden serves as a cute hideaway with green plants at every turn.
Cozy garden pergola idea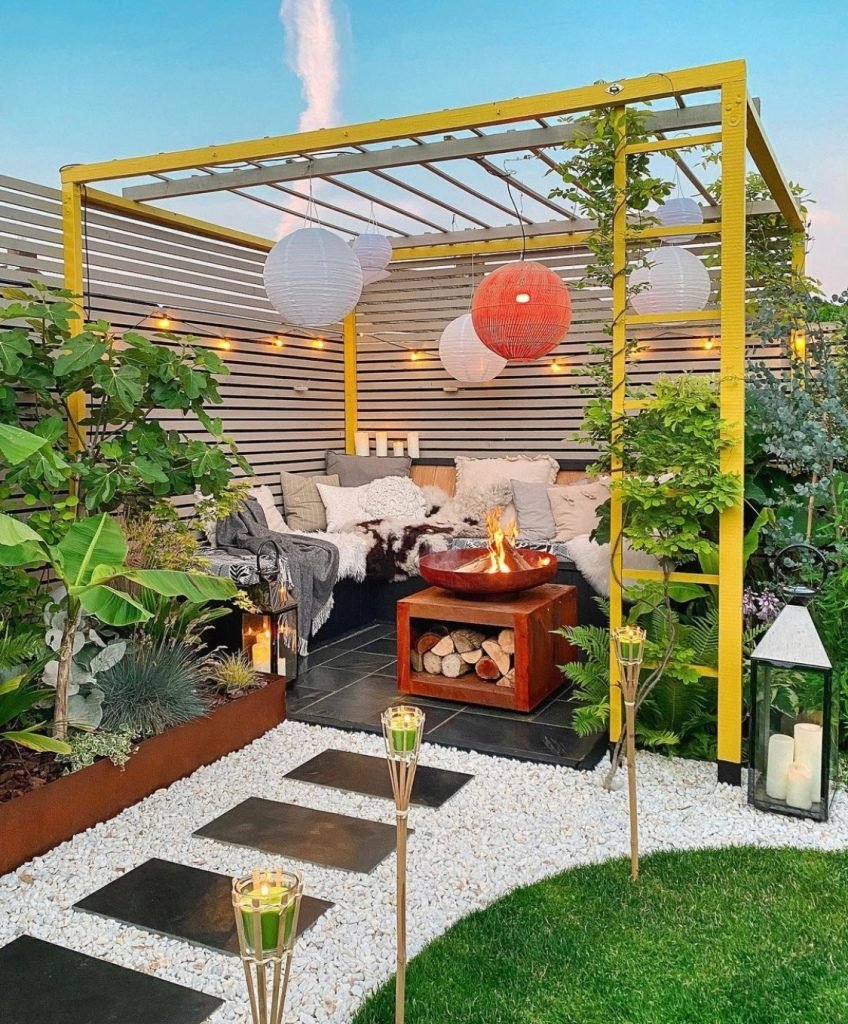 Create a cozy ambience in your garden with a colourful pergola that will make your space pop. Take notes from @thishousewemade that effortlessly transforms a corner of their garden into a snug hang out.
Add fluffy throws and lighting to your pergola space to bring in the comforts of the indoors, and complete the look with a statement fireplace to bring in the warmth.
Bring elements of your living room into your garden space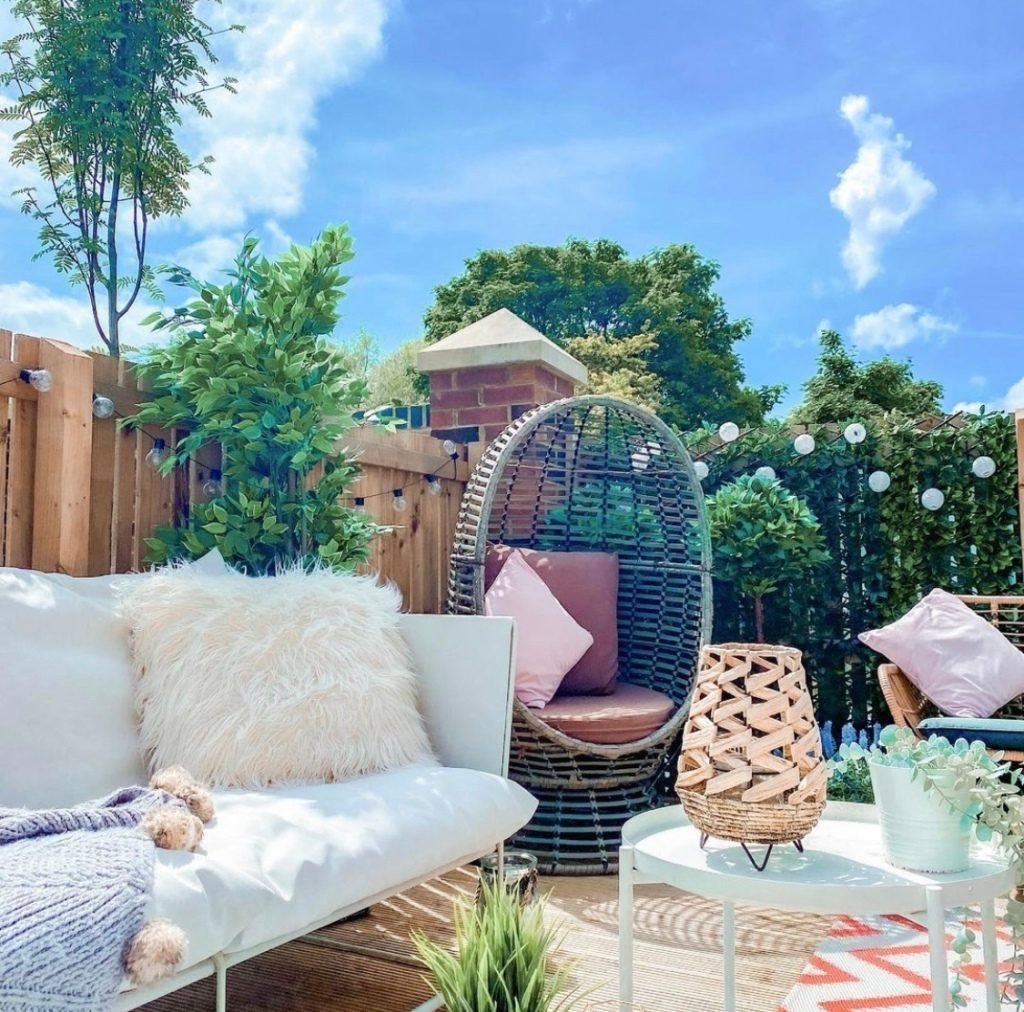 Fill your outdoor space with fun furnishings to make your garden a social hub for entertaining. Take inspiration from @threestoreyhome that features plush seating, tables and unique decor. The trick is to match your furnishings with your garden colours, this with this design that infuses pastels against softwood and vibrant green colours for a bold look.