Helen from @afamilyfarmhouse on Instagram shares her experience of renovating her bathroom into a vintage chic oasis that she has always dreamed of. From upcycling to sourcing fixtures and bathtubs, we share Helen's incredible makeover in our Home Transformation Series, to inspire your next bathroom renovation or project.
Continue reading to find out how the project went…
The project
"After dreaming about my ideal bathroom for many years, there were a few things I desperately wanted to incorporate into the new bathroom, including a vintage vanity, a free-standing bath, a wet room style shower, niche shelving with spot lights, and a high level cistern."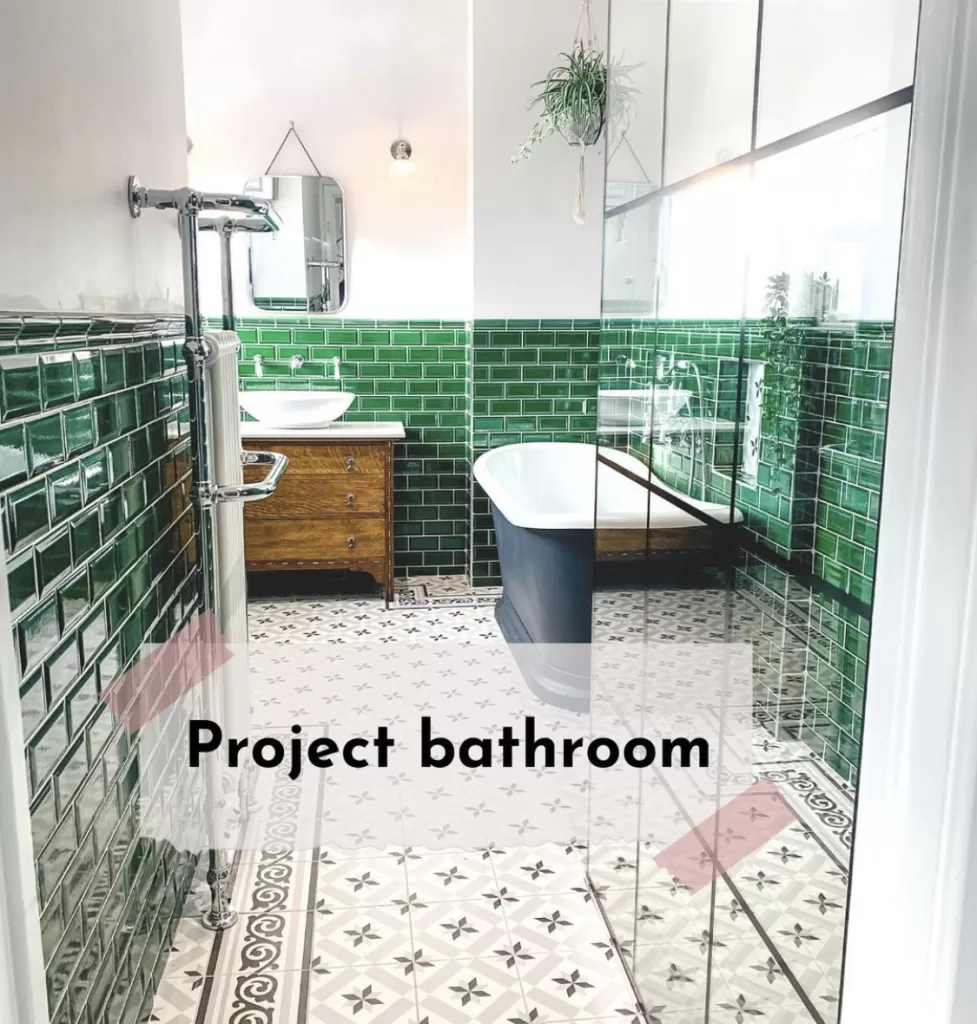 "This was a huge (and costly) project, but our approach was that we are only going to do this once, so let's do it right! And we could have paid more – some plumbers quoted us over £5k for labour alone, so it's well worth shopping around."
Watch the video to see the transformation from start to finish!
Follow Helen on Instagram for more DIY tips and beautiful home inspiration.
Keeping costs down
Talking about the cost of the project, Helen explains:
"We tried to keep costs down by doing as much as we could ourselves – for example, we ripped the bathroom out, lay the wedi boarding, did the tanking waterproofing, sealed the tiles, and painted. I also shopped around for bargains – the tall Victorian towel rail was one I bought second-hand for £70 and restored, and I didn't pay the hundreds extra for a black bath, I simply painted it myself (and it still looks great!)."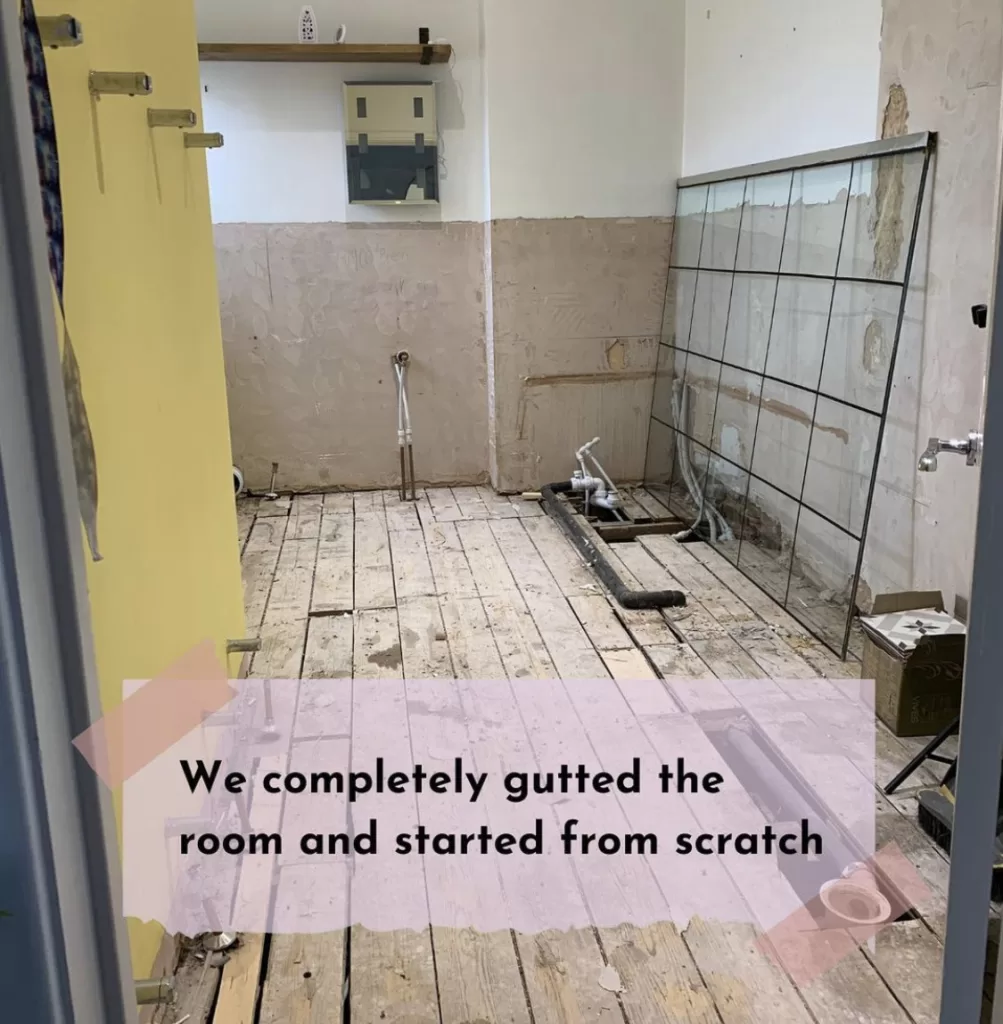 Custom-built wall mount and shelving to add function and style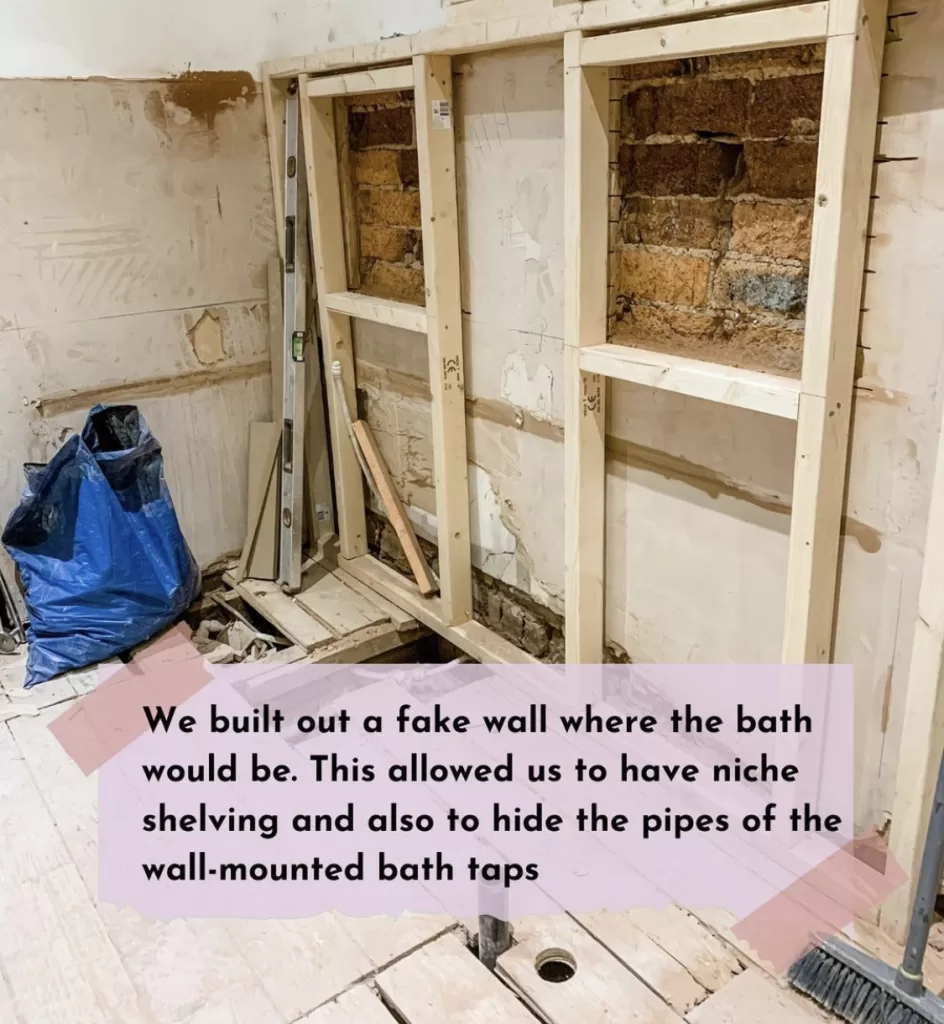 It's all in the details…
Helen restored an antique of drawers, which cost £45, and transformed it into her bathroom vanity for a unique feature that works beautifully against the glossy green tiles.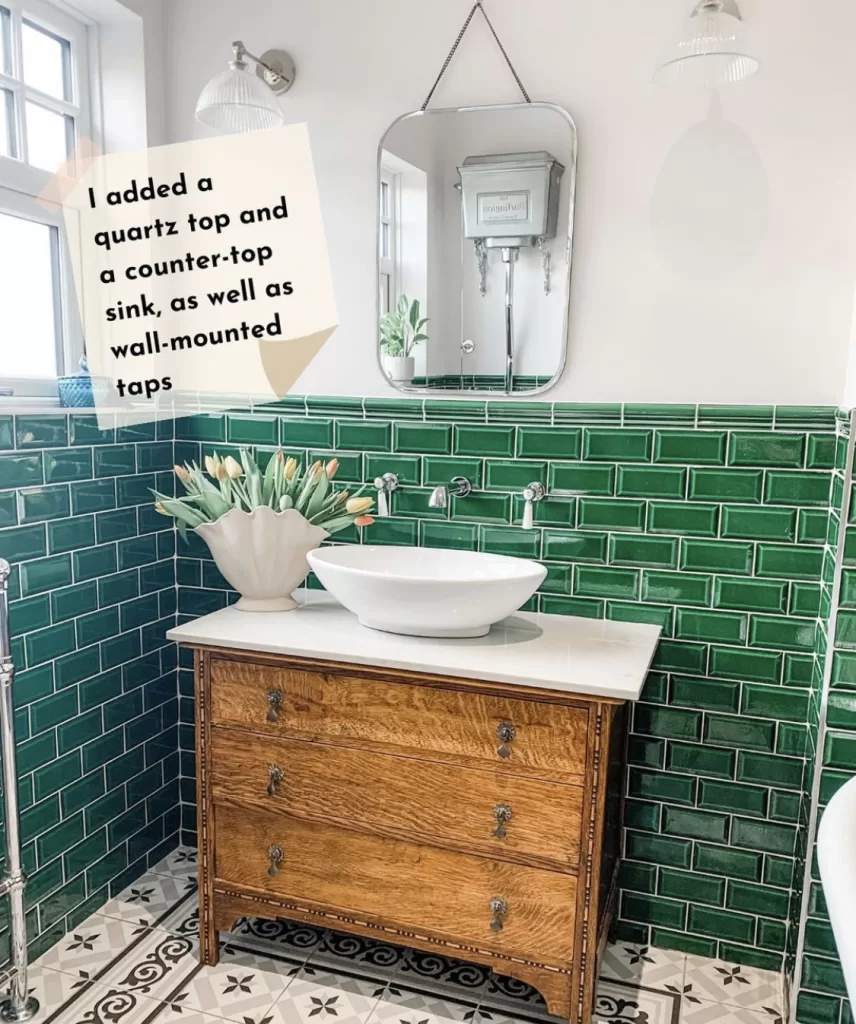 Price breakdown
Shopping list:
Bath: eBay
Wall tiles: Walls and Floors
Floor tiles: Tareget Tiles
Toilet: Designer Concepts Ltd
Taps, shower screen, basin, shower: Big Bathroom Shop
Pendant lights: Pooky Lights
Paint: wevet by Farrow & Ball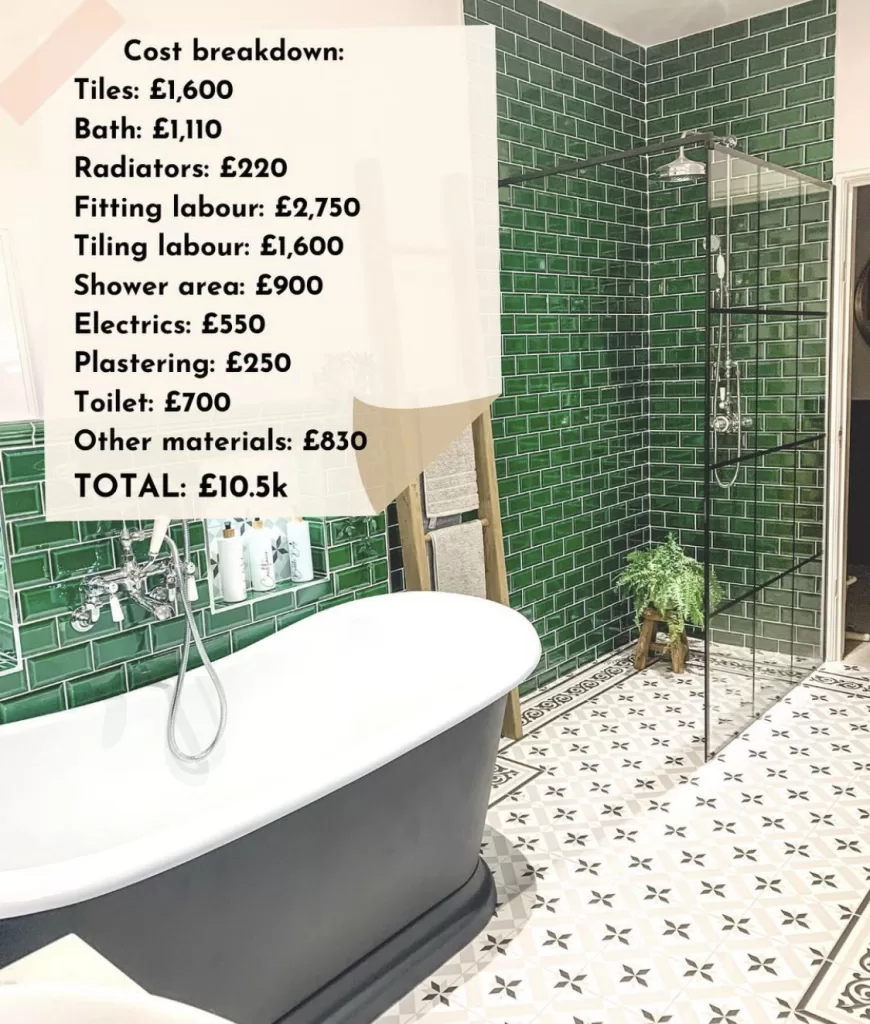 "This is my favourite room in the house and I still pinch myself every time I see it. My aim was for total luxury, and that's exactly what we've got!"
What I would have done differently…
"The one thing I'd have done differently? Underfloor heating! We opted for an extra radiator instead. But the truth is when you have ceramic tiles, the floor is always cold, whether the radiators are on or not. So, in hindsight, I wish I'd stuck to the original plan. But it's no biggie."
Inspired by Helen's transformation? Read more projects like this in our Home Transformation Series.