Fall is a magical time of year, and it's the perfect time to decorate your home for the season. With a few simple touches, you can create a warm and inviting space that will make you feel cozy all season long.
Here are 10 ideas for fall decorations that will transform your home:
1. Add a fall wreath to your front door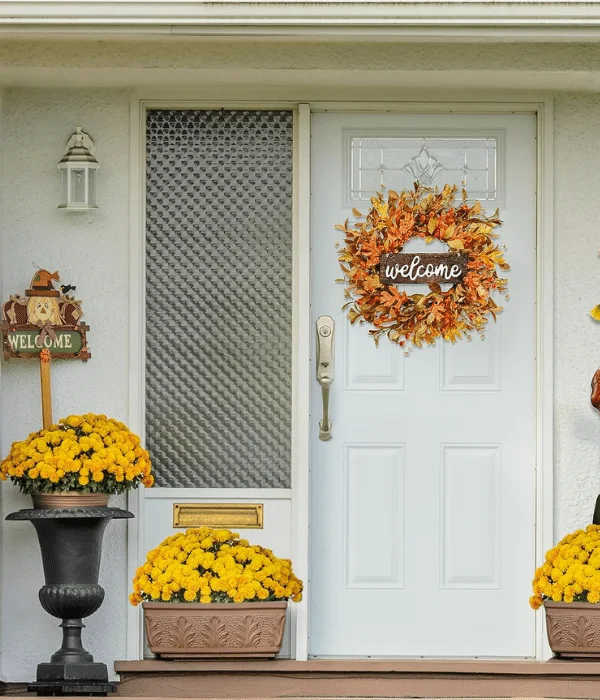 A front door wreath is a classic way to welcome guests and get them in the fall spirit. Look for a wreath made with natural materials like pumpkins, leaves, or grapevines. You can make your own wreath, which can be a fun activity for the family and it's a great way to personalize your front door.
See front door fall wreath ideas below: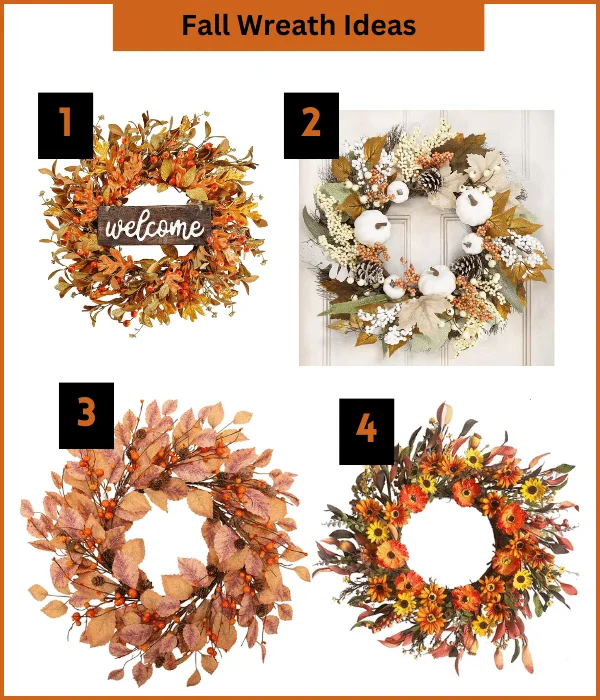 2. Dress your mantel with fall decor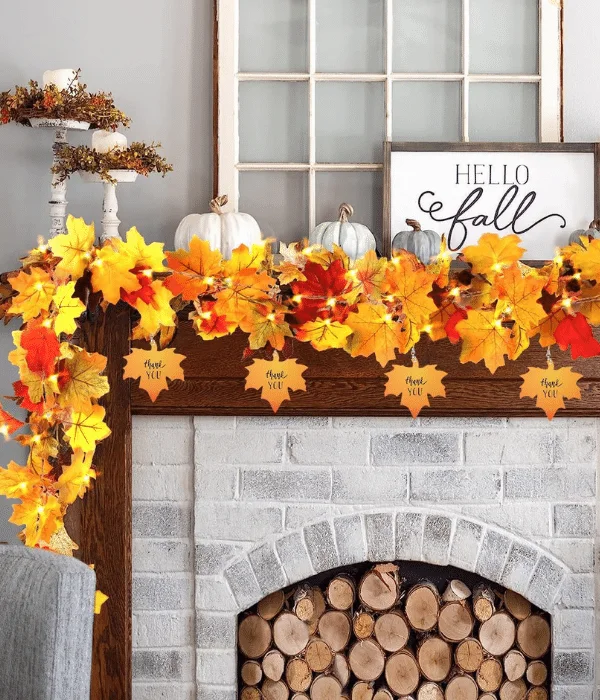 Buy autumn leaves mantel decoration on Amazon
The mantel is a great place to display fall decorations. You could put up a garland of leaves or pumpkins, or set out a collection of gourds and apples. If you're not sure where to start when decorating your mantel with fall decor, consider the many themes you could do. Ask yourself:
What kind of fall feeling do you want to create in your home?
Do you want it to be cozy and inviting, or festive and cheerful?
Once you know what you're going for, you can start to choose decorations that will fit the theme.
Fall decor ideas for your fireplace: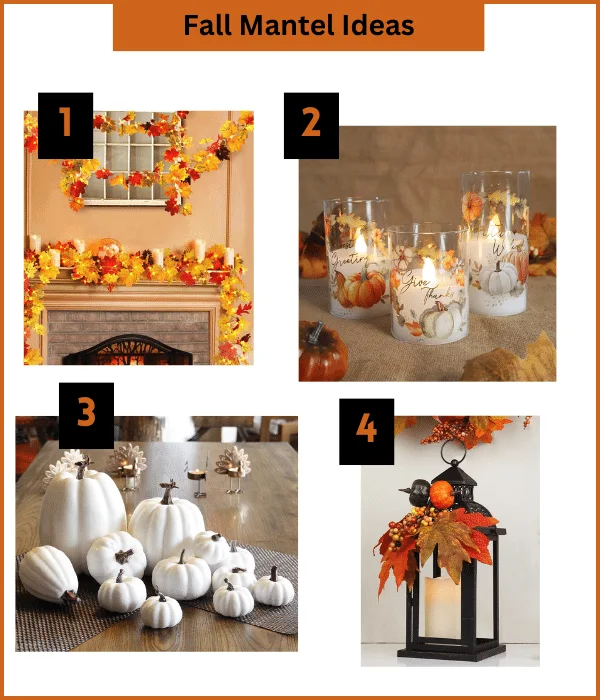 3. Decorate your table with fabulous fall centrepieces and ornaments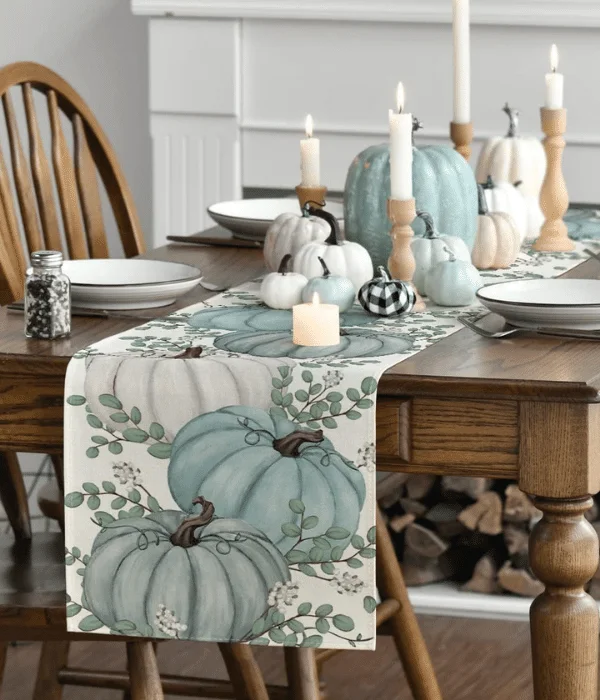 Buy this fall table runner on Amazon
A table centrepiece is a festive way to add a touch of fall to your dining room. Try using a pumpkin, gourd, or another fall-inspired object as the centrepiece, and surround it with candles, flowers, or leaves.
Here are some quick tips for creating a fall tablescape:
Start with a solid foundation. Use a tablecloth or runner in a neutral color, such as white or cream.
Add your focal point. This could be a large pumpkin, a vase of fall flowers, or a collection of gourds.
Surround your focal point with other fall decorations, such as leaves, acorns, or pinecones.
Add candles or lanterns to create a warm and inviting atmosphere.
Don't be afraid to get creative! There are no rules when it comes to tablescaping. Have fun and experiment with different ideas.
Fall decor ideas for your dining table: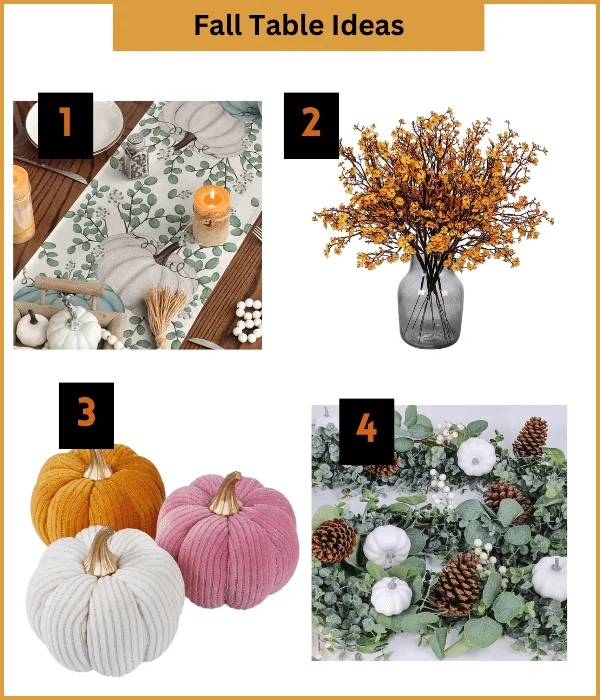 4. Give your couch a fall makeover with pillows and throws
Adding some fall-colored pillows and throws to your sofa and chairs is a great way to cozy up your home for the season. Choose colors like orange, brown, and red, or go for a more neutral palette with touches of fall foliage.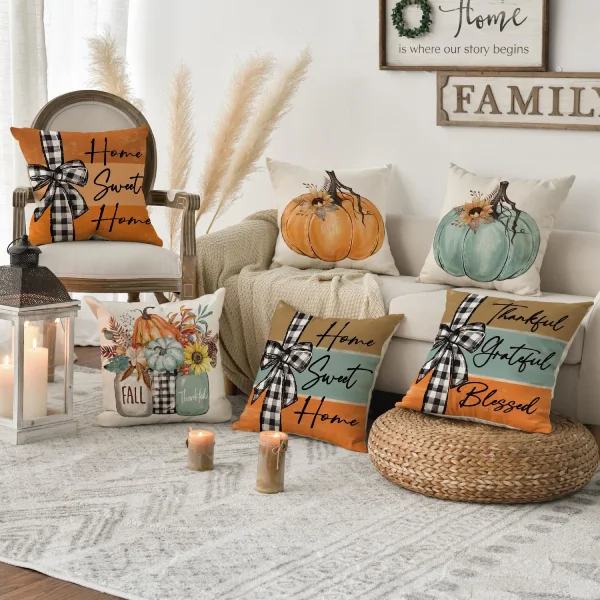 Buy these fall cushions on Amazon
5. Style your surfaces with fall inspired vases and bowls
Fill vases and bowls with fall flowers, leaves, or branches to add some natural beauty to your home. You could also use these containers to display candles or other small fall decorations. Fall decor accessories such as these are great for adding style to your coffee table, alcove shelving, console tables and windowsills.
Be inspired by these autumnal-themed vases and bowls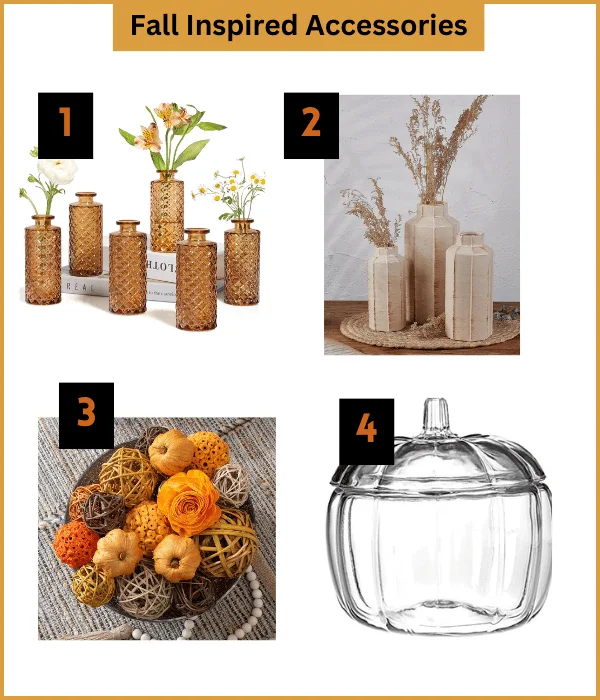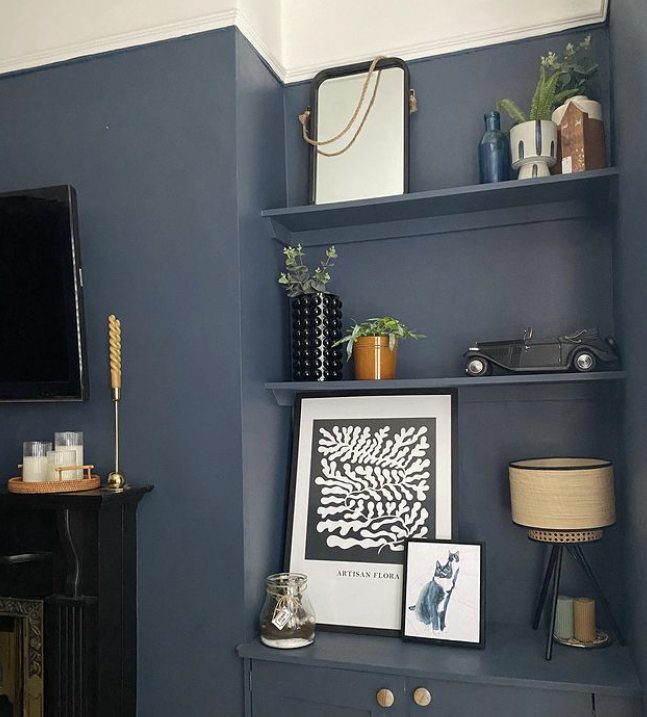 Maximise your alcove shelving with these styling ideas
6. Pumpkin decor ideas
Pumpkins are a must-have for fall decor. You can use them to make a jack-o'-lantern, or simply display them on your porch or mantel. From glass pumpkin ornaments, to pumpkin-shaped vases and soft plush accessories that can add a touch of modern decor to your home this fall.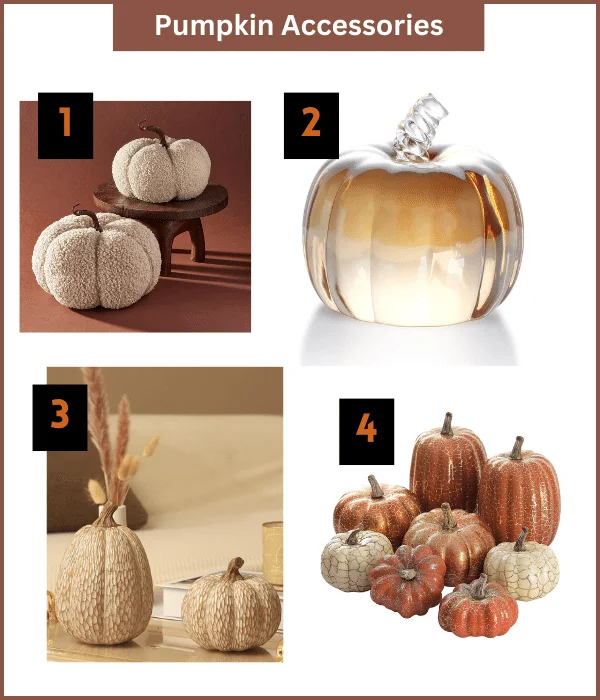 7. Lanterns
Lanterns are a great way to add some light and atmosphere to your home during the fall months. You can use them to light up your porch, mantel, or dining table. Great places to put lanterns in the home are in your living room beside your fireplace, in the hallway and up the stairs.