Create a Cozy and Inviting Space!
One of the most common challenges we encounter in the living room is arranging furniture around a fireplace. A fireplace is an inviting feature that creates warmth and adds ambiance to a space. However, it can also be a bit tricky to work with when it comes to furniture placement. In this article, we share 5 expert tips on how to arrange living room furniture with a fireplace, so you can make the most of your cozy gathering space.
Start with a focal point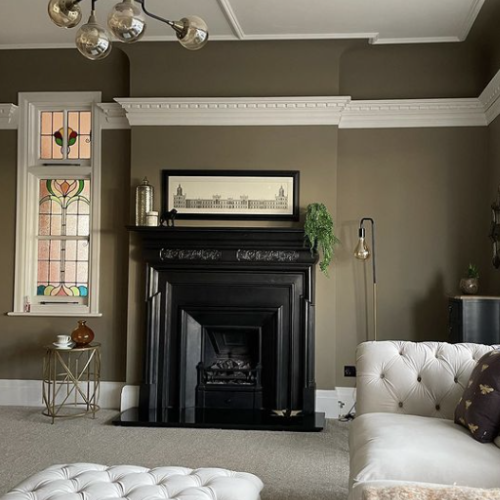 Image by @1930sarang on Instagram
When it comes to designing a living room with a fireplace, it's essential to consider the fireplace as the room's focal point. Arrange your furniture to draw the eye towards the fireplace, rather than away from it. This means positioning your sofa or chairs facing the fireplace, and avoiding placing furniture at angles that block the view of the fireplace.
Create conversation areas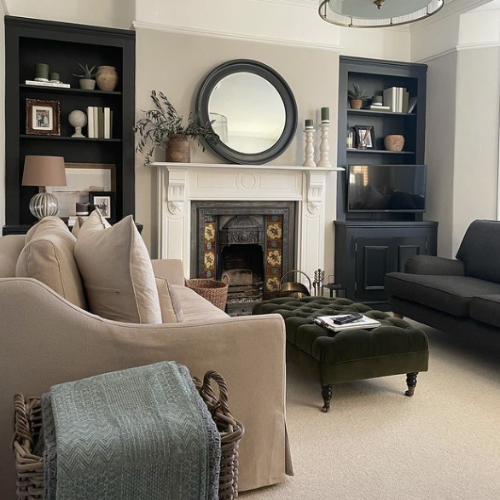 Image by @amelia.home on Instagram
While the fireplace is a natural gathering spot, it's essential to create conversation areas in your living room. Position your furniture in a way that encourages conversation, whether it's a cozy nook with two chairs and a table or a larger grouping of furniture that accommodates multiple people. Make sure that each seat has a clear view of the fireplace so that everyone can enjoy its warmth and ambiance.
Consider traffic flow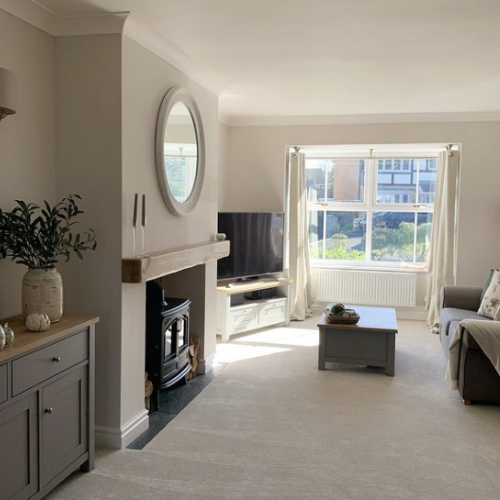 Image by @montana.home on Instagram
In addition to creating conversation areas, it's also important to consider traffic flow in your living room. Avoid placing furniture in pathways that lead to other rooms or doors. Instead, create a clear path for people to walk through the room without having to navigate around furniture. This will help your living room feel more open and spacious, even with a fireplace taking up space.
Use rugs to define spaces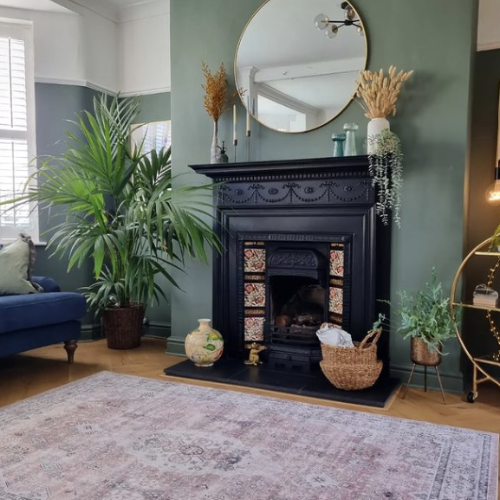 Image by @ohmyedwardian on Instagram
Rugs are a great way to define spaces in a living room. Use a rug to anchor your furniture groupings and create a visual separation between areas. This will help your living room feel more organized and cohesive, even with furniture arranged around a fireplace.
Balance the space with texture and pattern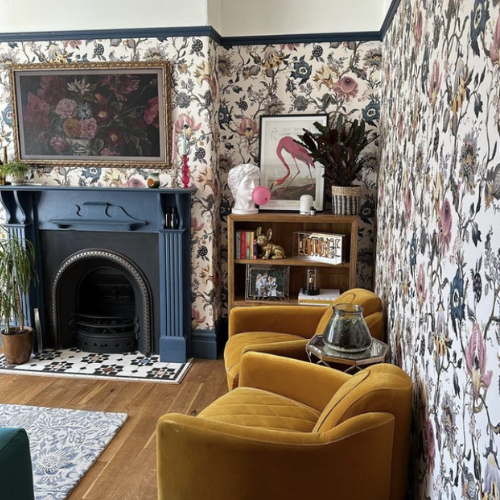 Image by @casaoldcorn on Instagram
When arranging furniture around a fireplace, it's important to maintain balance in the room, so that your furniture and fireplace work together for a cohesive look. Distribute furniture evenly throughout the space, creating a sense of balance and symmetry using colour and patterns that mesh together. Don't be afraid to play around with various patterns and textures, eclectic and maximalist-style living rooms can really bring out the character of your fireplace. This will help your living room feel harmonious and well-designed.
How will you arrange your living room with fireplace?
In conclusion, arranging living room furniture around a fireplace can be challenging, but it's also an opportunity to create a cozy and inviting space. By following these tips, you can create a living room that is both functional and beautiful, with a fireplace that serves as a natural gathering spot for family and friends. Remember to focus on the fireplace as the room's focal point, create conversation areas, consider traffic flow, use rugs to define spaces, and balance the space. With a little bit of creativity and planning, you can arrange your living room furniture around a fireplace in a way that feels effortless and welcoming.