Van conversions are rising in popularity as more and more people want to travel up and down the country whilst feeling the comforts of home on the go.
Whether you've got a van you're looking to convert, or you want to add to your existing cans decor, we've got some ideas below shared by van converters on how to make it as homely as you can.
1. Make the space work for you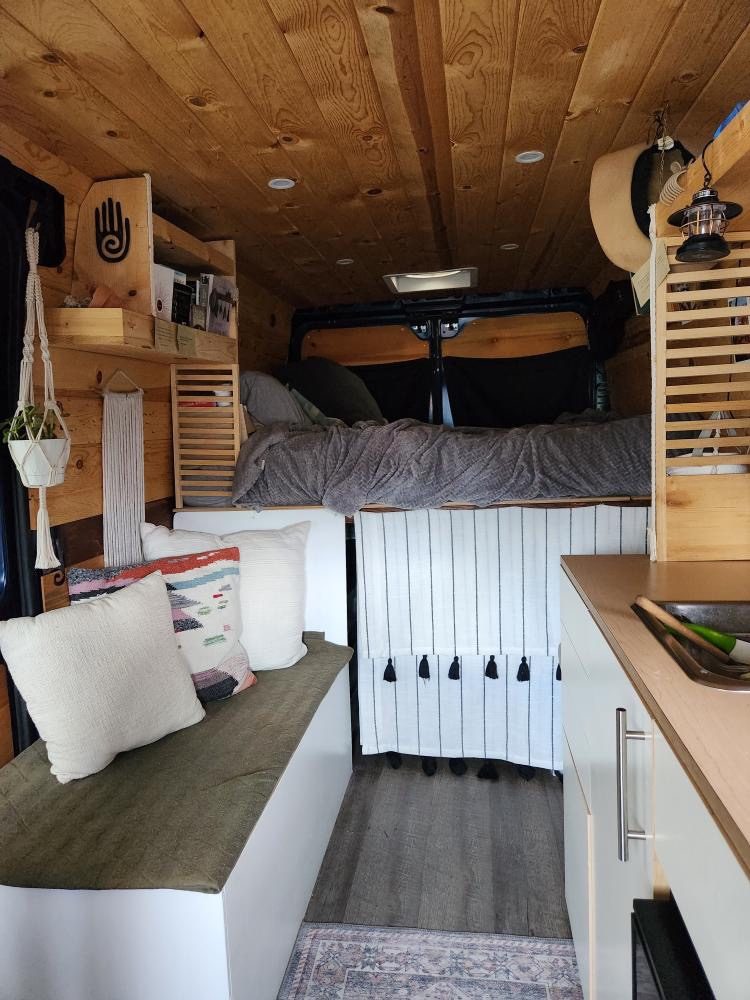 We love this neutral van conversion that is full of natural elements like wood to make the space feel open even in a small space and it's also very adaptable for any homely style.
2. Layer texture for a homely van conversion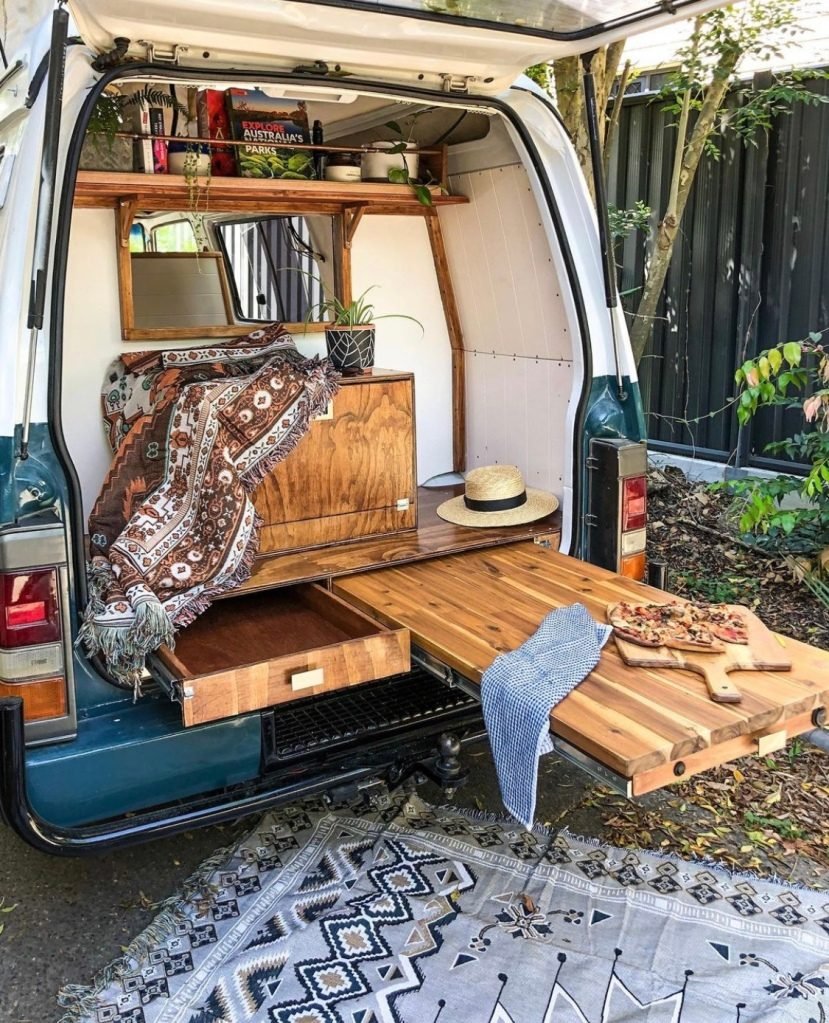 Storage is super important when designing a van conversion. Pull out drawers and built-in storage is key for making your van feel homely so that you have access to all your necessities on the road.
Read more: Storage ideas for small bedrooms
3. Treat your van conversion just like a home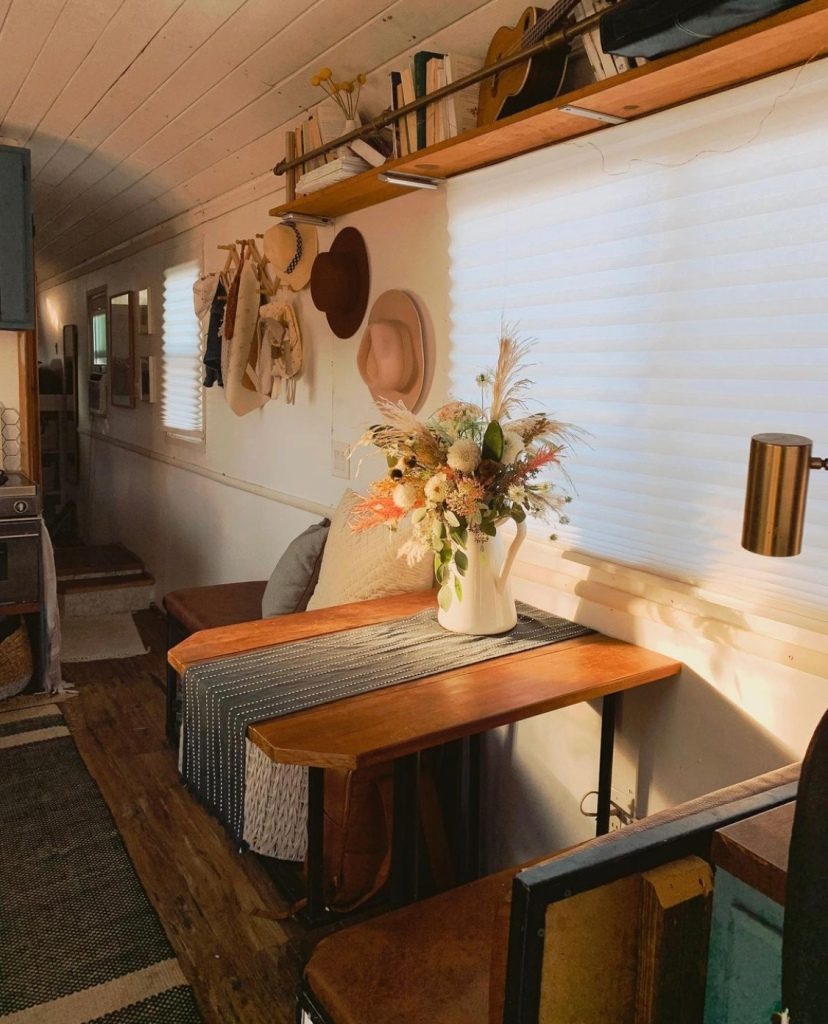 Treating your van just like it's a regular home is the best way to make it your own and adding a homely touch. We love this cozy van conversion that has all the elements of a home by furnishing everyday things such as costs, hats, books, flowers and soft textures.
4. Create a functional kitchen diner space for everyday living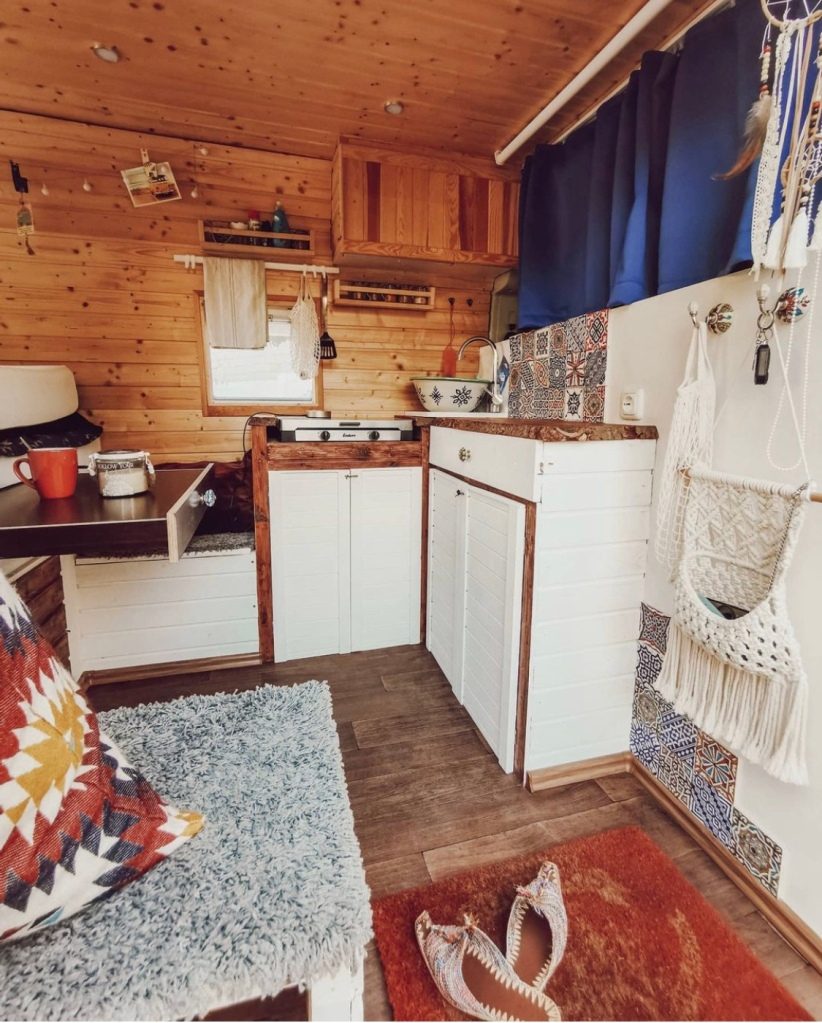 They say that the kitchen is the heart and soul of a home and this can be said for van life too. Having somewhere to prep, cook and dine is crucial on the road and what's more, dining space is multi-functional as an office and chill out space.
Make a van kitchen homely with tile features for a unique look, as well as hanging macrame for your fruit and additional storage by using the interior walls for cupboard space, just like this neutral van design by Julis.
5. Fill your van with ample seating for relaxation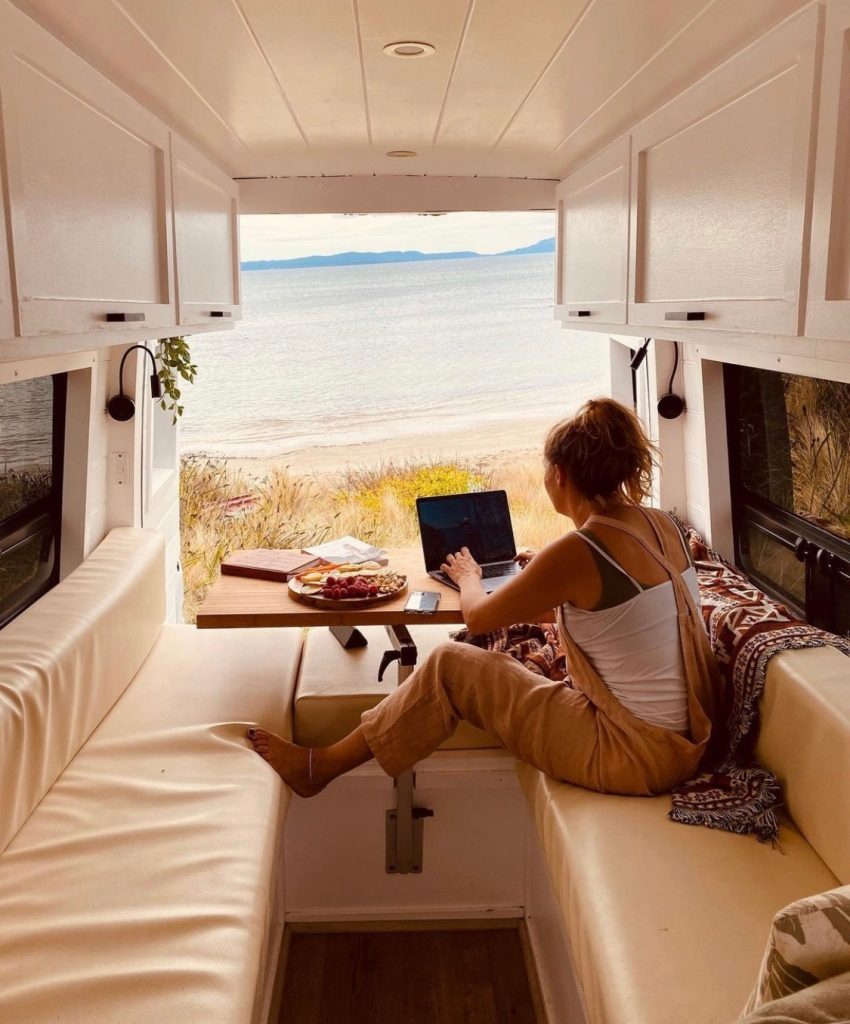 Small spaces can lack ample seating, so when converting your van consider more seating than usual. We love this simple van conversion by Bareroots Project that uses up almost the entire floor on seating, which can be used as beds, dining space and work space for comfortable road trips in style!
6. Be bright and colorful for a homely van conversion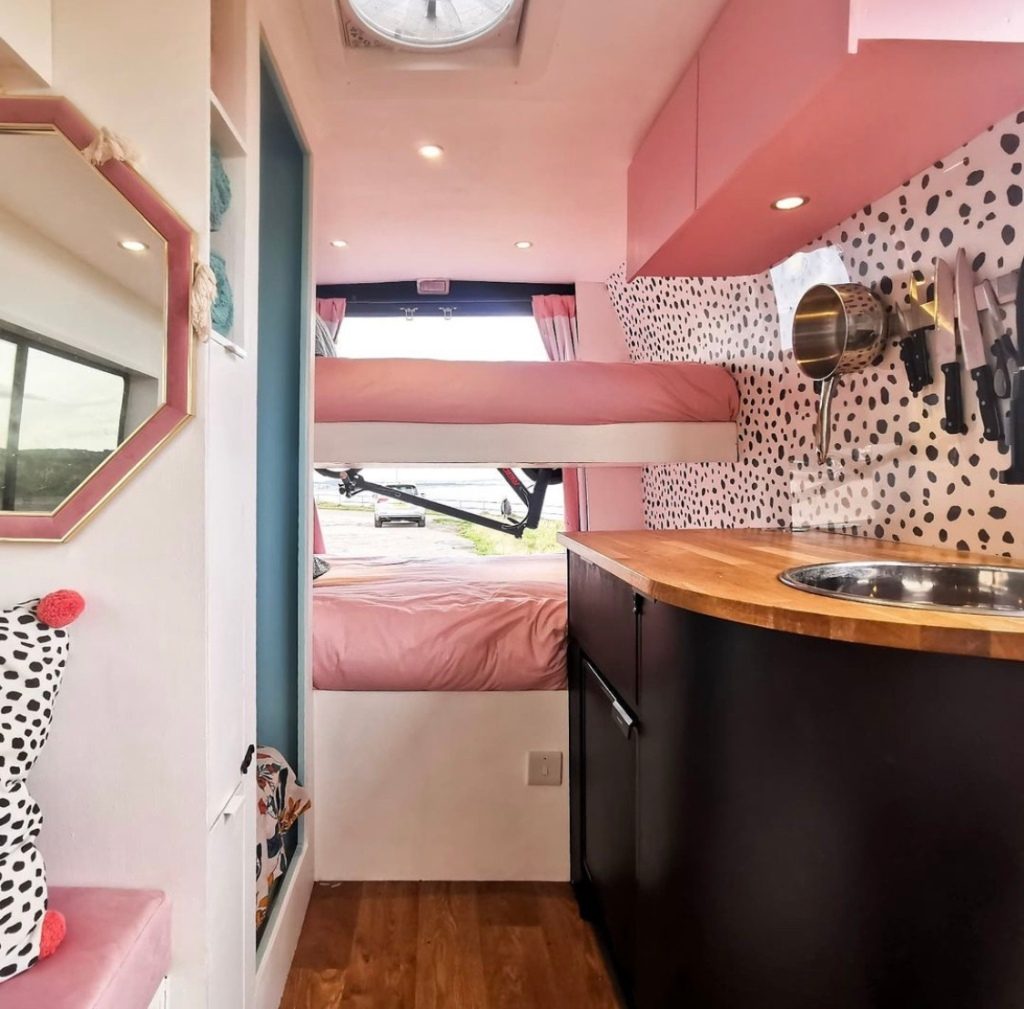 Adding your own unique style and touch to a van interior is a sure way to make it feel homely. Whether it's colourful upholstery, bold wallpaper or cute decor finds that make you smile, mix it up for a fun place to reside.
For van conversion ideas and build tips visit https://thispairgothere.com/
7. Create the perfect setup for lounging and enjoying the outdoors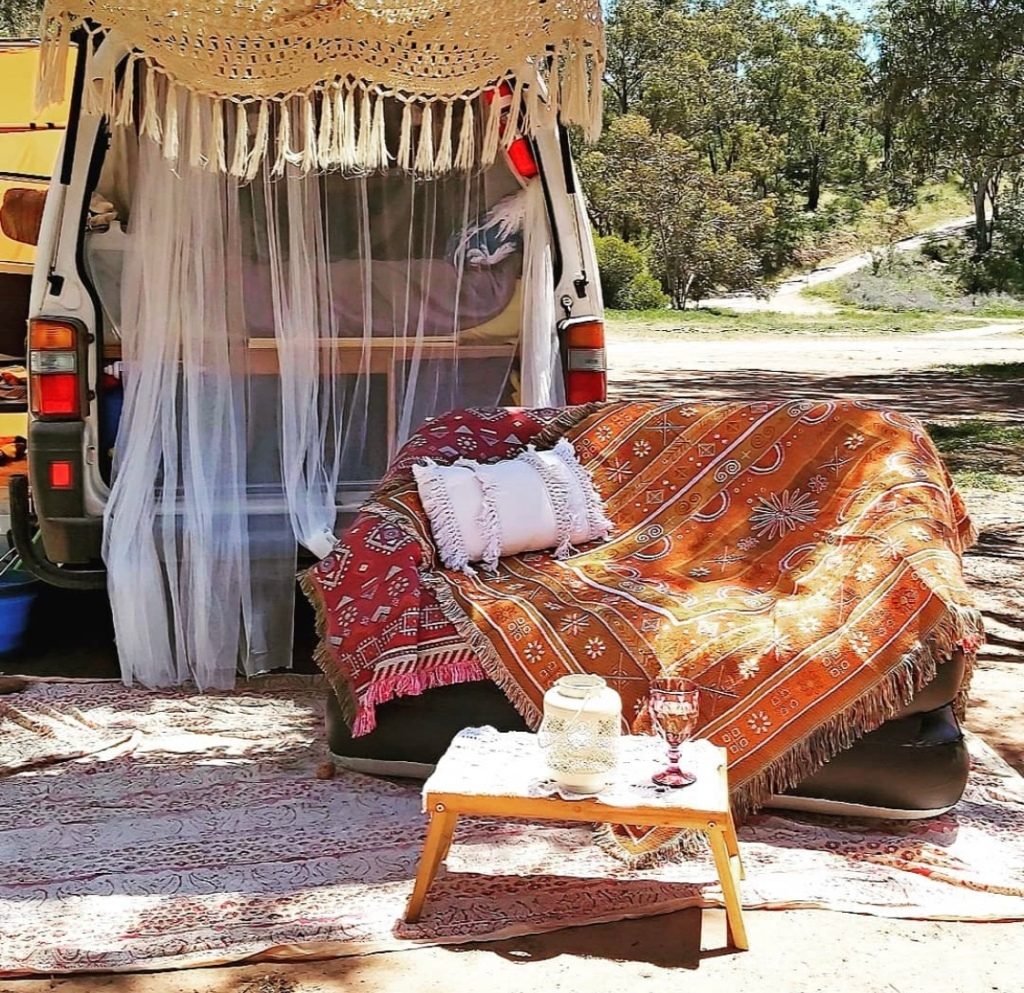 Creating a homely van conversion isn't restricted to just the interior. If you've got a small van, making sure you can create a homely outdoor space is just as important as it acts as your van extension. We love this inflatable sofa setup with cozy rug and coffee table that is so easy to pack up and lay back out.
8. Lighting and carpeting can add warmth to a converted van home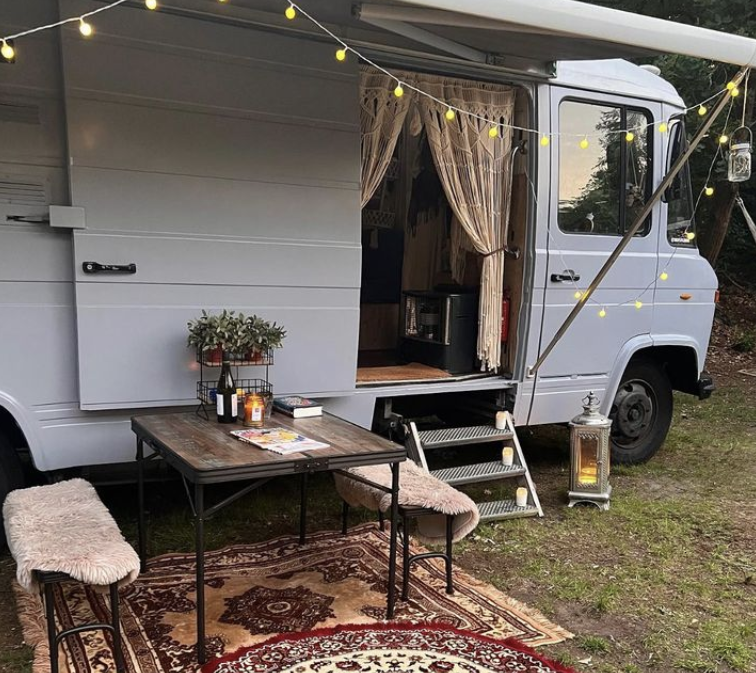 Carpets add a layer of comfort and warmth to the flooring of a converted van, making it feel more like a cozy home. Good lighting, whether through natural light or strategically placed fixtures, can create a welcoming and inviting atmosphere that enhances the overall feeling of homeliness in the space.