Have you got a small apartment but you want a big style when it comes to your living room area? Don't double down on interior styling when it comes to decorating a small living room apartment, think big with our actionable ways to improve your small living with our ideas below.
From rug positioning, choosing the right furnishings and layout plans; these ideas below will help you when decorating a small living room apartment.
Feature low furniture to make the walls look longer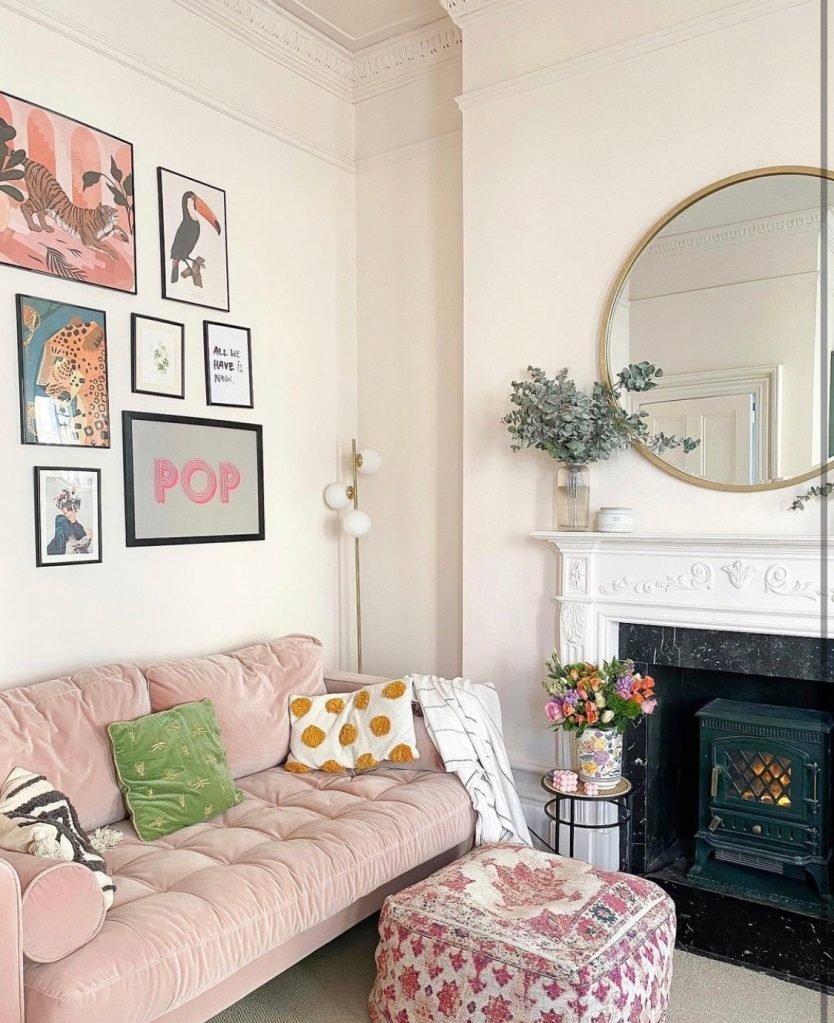 A great hack in making your space feel bigger is to choose the right furnishings for the space. If you've got high ceilings, add low furniture to your living room so that the walls appear even higher.
We love this design that uses soft pink furniture to make the space feel neutral and cozy while making the walls feel long, which makes the lounge looks bigger than it is. Also, adding a gallery wall in your lounge can make bare walls come to life through colour and texture which is a lovely addition to making a small living burst with character.
Use a rug to separate the lounge and kitchen in a small apartment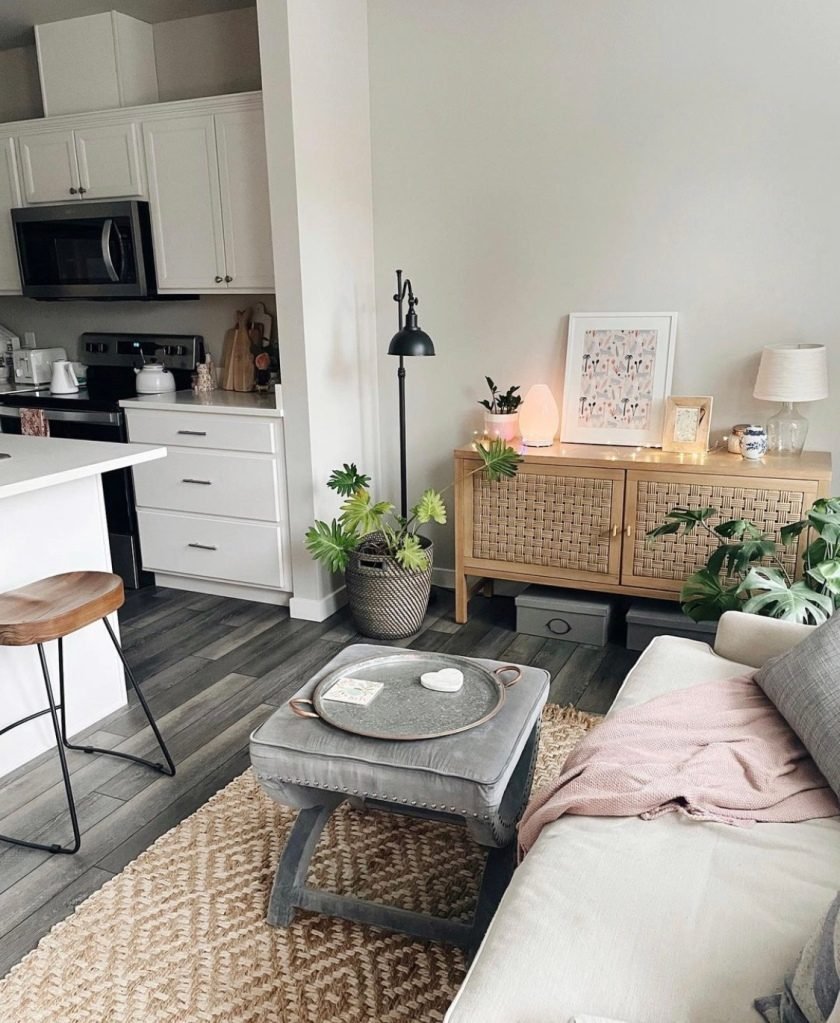 When figuring out the layout for an open plan lounge and kitchen, you'll first need to consider where the sofa will go. For compact spaces, have your sofa facing the kitchen space so that your entertainment space comes together. To give your lounge a 'separate' look, use furnishings such as a rug to act as a border to divide a small apartment.
Use a neutral colour palette give the sense of more space in a small apartment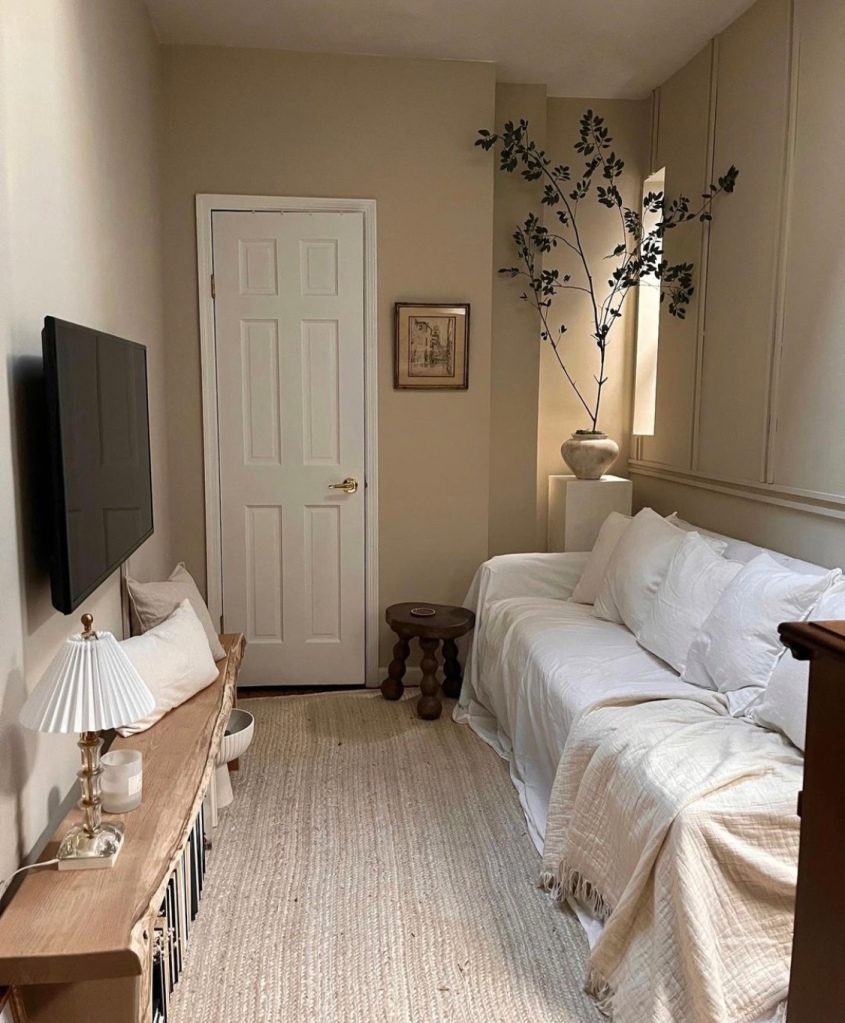 For apartments with narrow living rooms, colour scheme are a key element. Keep your base colour simple such as a soft cream colors to lighten the space to make it feel bigger and fresh. Incorporating various neutral tones and earthy colors into a small living room apartment will also create a relaxing space to feel homely.
Position a couch to create a cozy alcove corner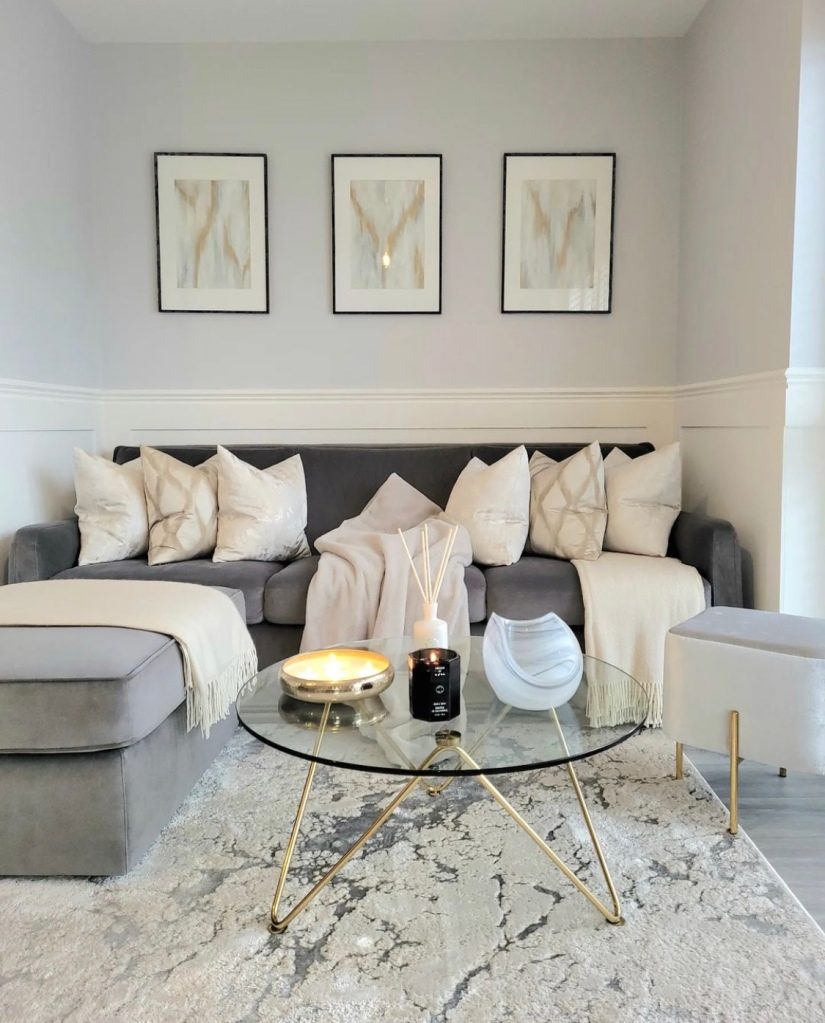 Corner couches are fab for small apartments as they utilize space well. If you've got an alcove in your living room, corner sofas are great for this and will make your apartment feel snug and cozy. Dress a corner couch with plenty of cushions and throws to add warmth.
Read more ideas: Make your living room super cozy with these techniques
Use multifunction storage to keep an apartment minimal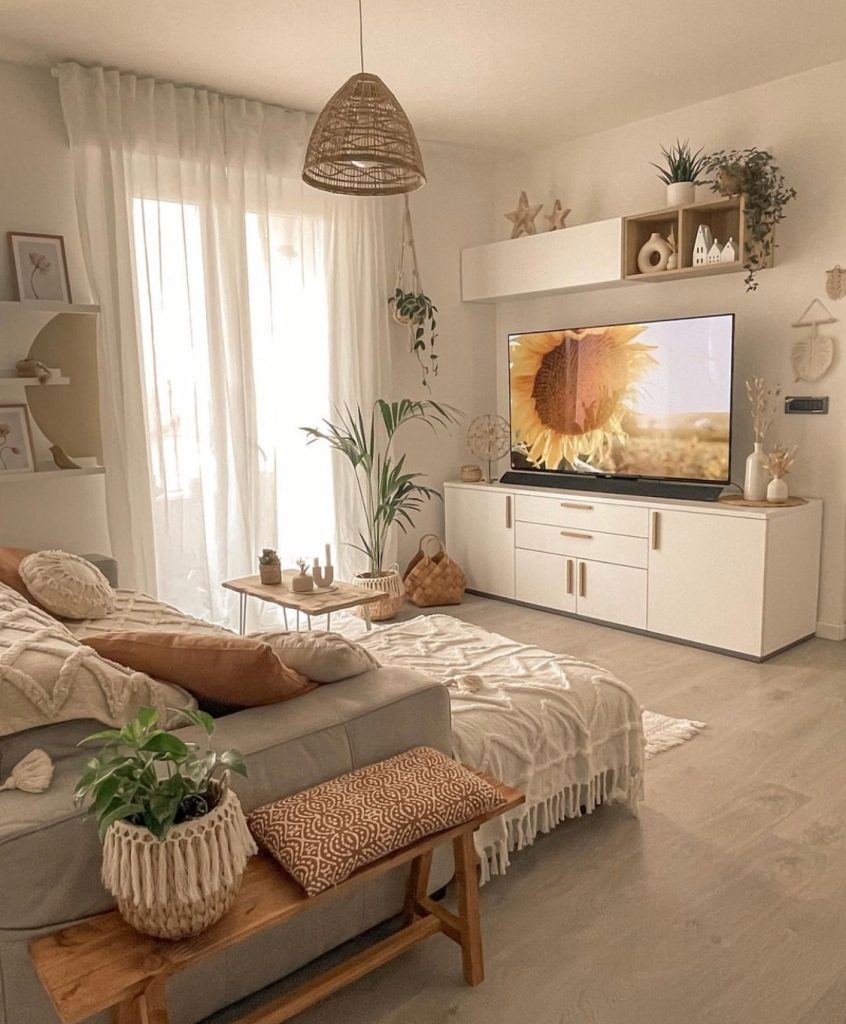 Small apartments usually lack good storage solutions, therefore it's a good idea to use multifunction furnishings to style your lounge, which will allow you to get the best out of your space. We love what Deborah has done to this cozy neutral lounge, by using a tv console that doubles up as storage and matching floating shelves that take up no floor space. Furthermore, small tables dotted around the room act as a style aesthetic which can also be used for dining and work from home space.
Use the right size furniture to style a small living room apartment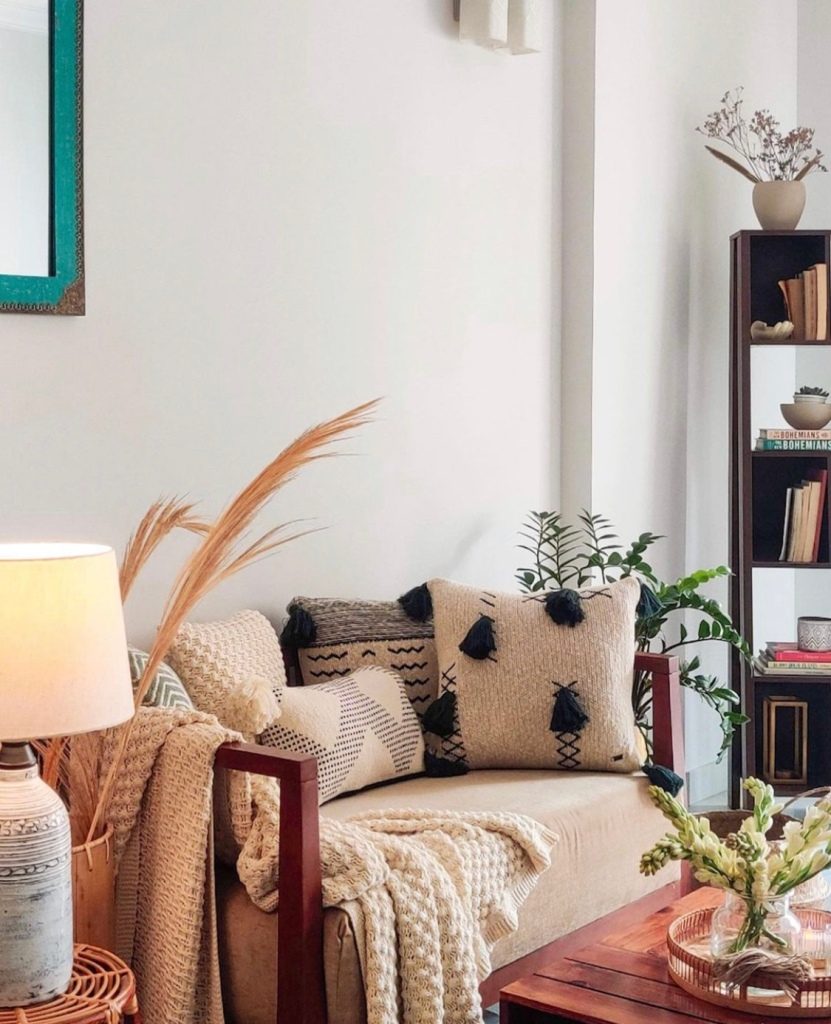 Utilizing space is key for a well designed apartment layout and this includes in the living room, too! Use furnishings that compliment the space, not complicate it. For instance, this 2 seater couch fits perfectly in this small living room, with space for a side table, coffee table and bookcase to make an apartment feel cozy.