Be inspired by our guide on the best master bedroom ideas for your home. Whether you're looking for inspiration for a modern, cozy, romantic or traditional home, we have ideas that will give you the inspiration you need when thinking about renovating a master bedroom.
Loft master bedroom idea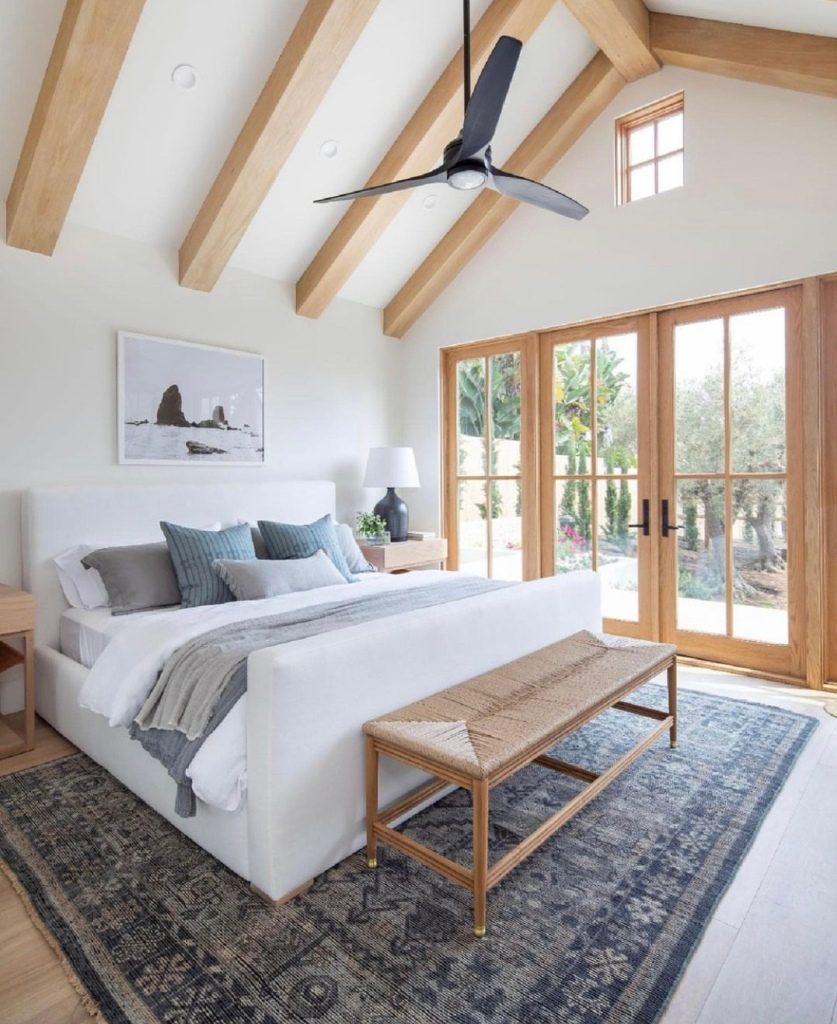 Use natural wood and color schemes for a loft master bedroom to look open and airy. We love this gorgeous design that uses wood beams and white walls to exaggerate the shape and space of the ceiling that becomes the room's focal point. When styling a loft master bedroom, simplicity is key. Choose well fitted furniture and keep it minimal to show off the unique shapes of a loft converted bedroom.
Neutral decor for a cozy and relaxing master bedroom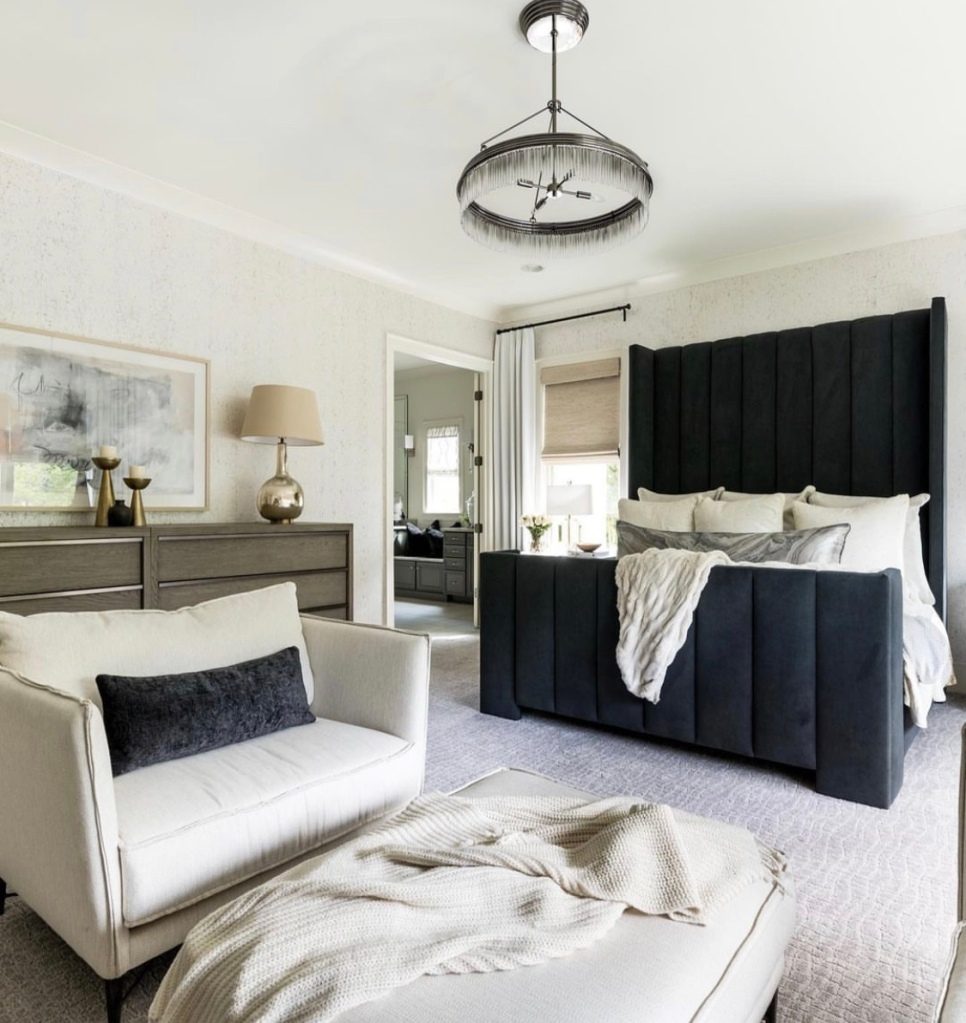 Neutral colours are soothing and calming which is great for a master bedroom with a lounge area. This gorgeous cream master bedroom cleverly uses black and dark decor elements to add a bold contrast while still looking cozy and warm. To make the lounge space flow in a master bedroom, incorporate similar colours and accessories to make the space feel inclusive.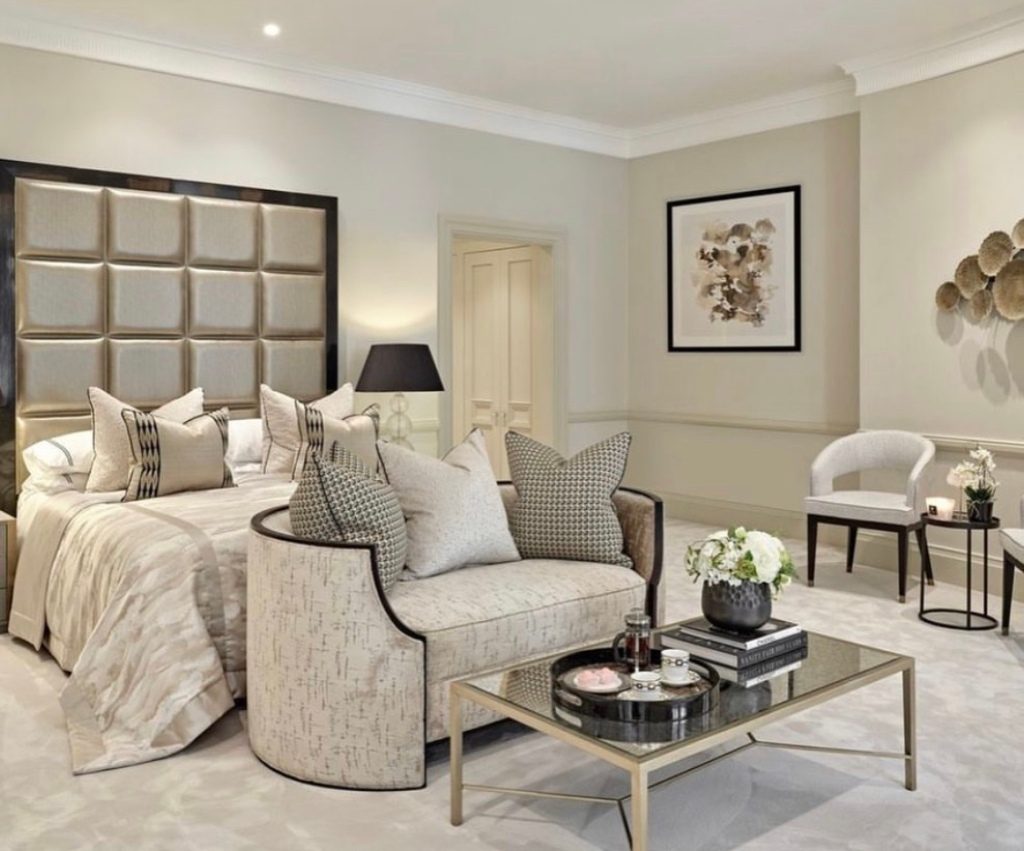 To create a space of utter relaxation use a combination of Ivory and champagne tones that come together to create a cozy vibe. Play around with different interior textures to add depth to this colour scheme, such as throws and fabrics.
Make your living room super cozy with these techniques
Blue and white master bedroom idea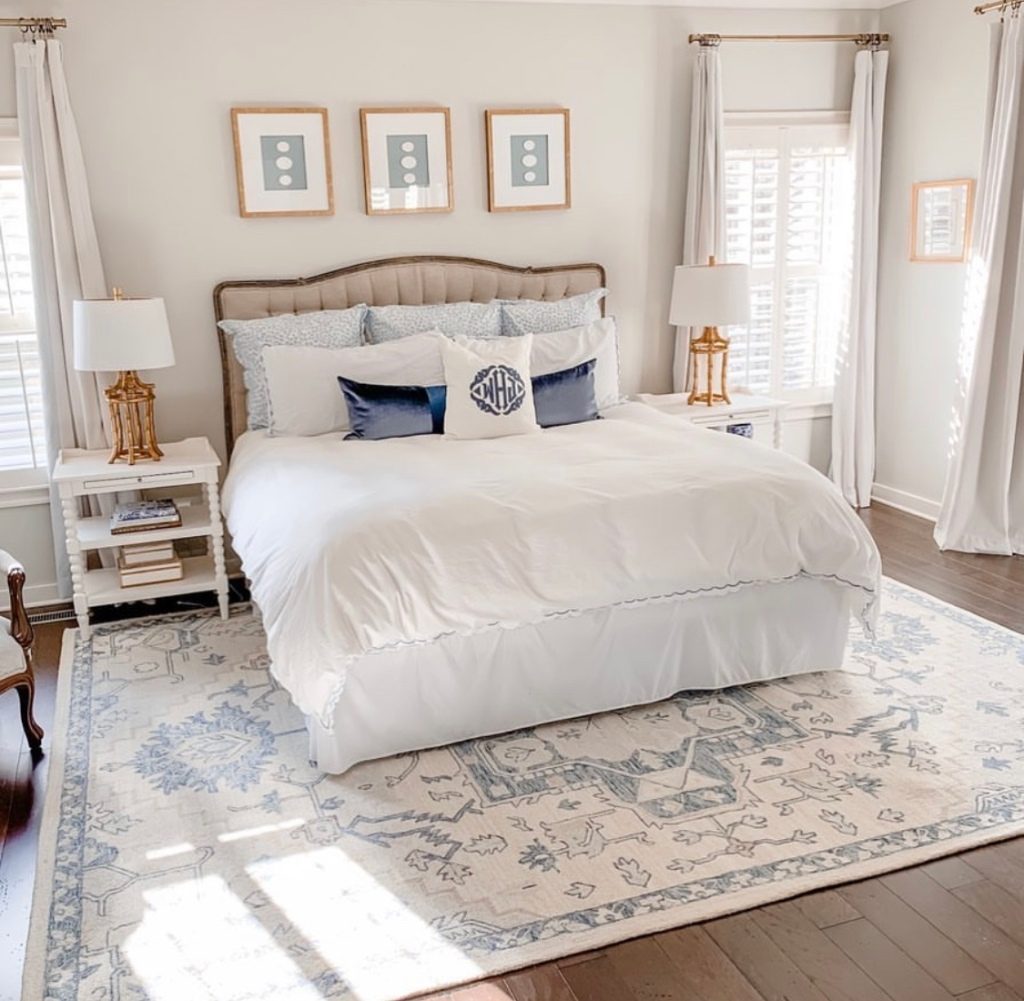 Paint color used: Useful Grey by SW
Love the feeling of being by the coast? Style your master bedroom with colors inspired by the beach, such as soft white and soft blues for a delicate interior style. For master bedrooms with hardwood flooring, choose your rug carefully by ensuring the style and colors match the room aesthetic and scheme.
How to make a blue room feel cozy – Blue room decor ideas
Add wall paneling to a master bedroom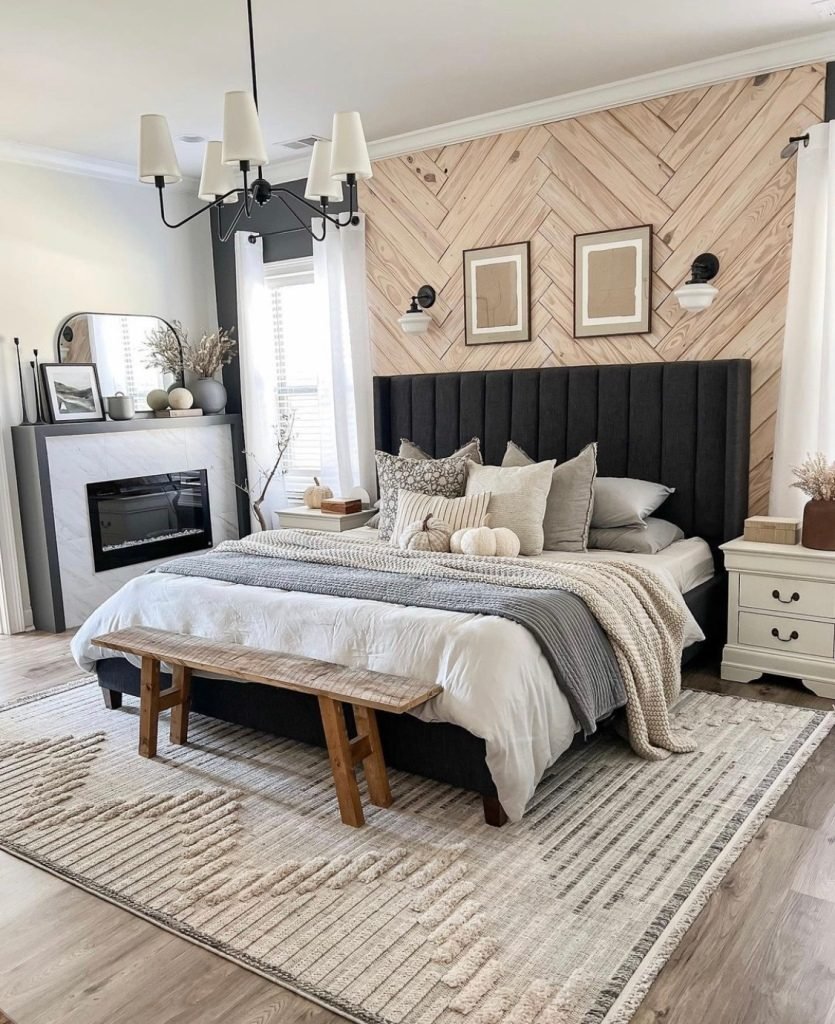 Create a statement look in the master bedroom with wood wall panelling for a rustic farmhouse look. We love this country bedroom aesthetic, which infuses shabby and modern decor that looks sleek while appearing handcrafted and bespoke. You can do paneling yourself to save on costs as well as finding unused material on marketplaces.
Warm master bedroom idea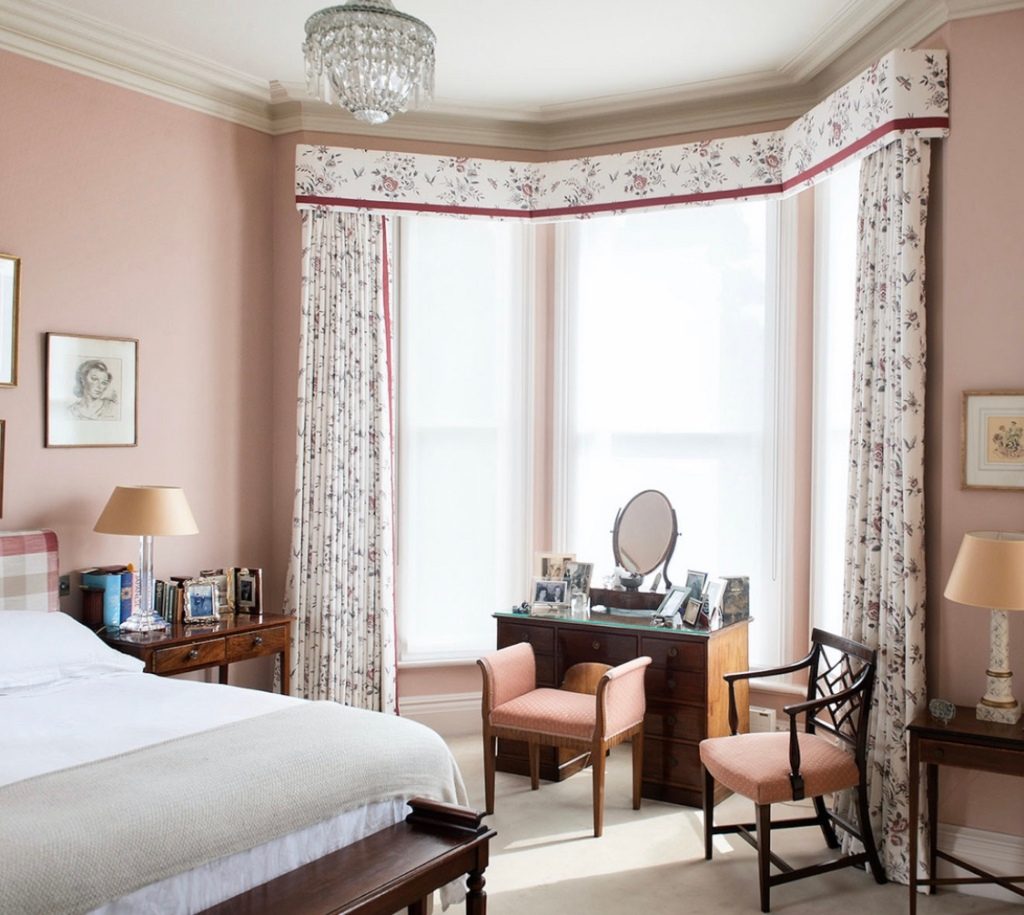 When considering a warm color palette for a master bedroom, consider pink tones that can be easily paired with neutral colours and are well suited to wood furnishings.
8 ways that show why pink is a fabulous colour for a bedroom – Pink bedroom ideas
Divide a master bedroom and lounge with a modern fireplace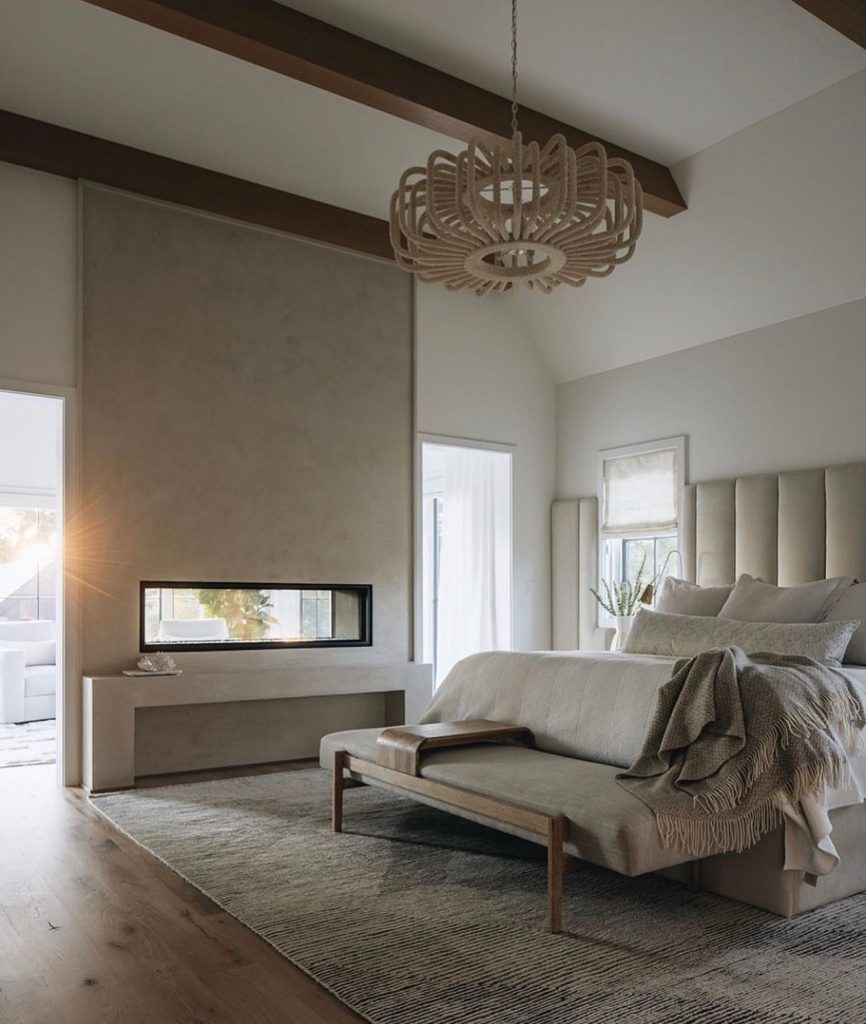 Get the look: Light from Palecek
Make a statement look in the master bedroom with a sleek fireplace wall insert that gives your room privacy and dual living space, like this gorgeous neutral master bedroom design.
Ultimate list of modern fireplace ideas – Brick, tile and painted fireplace ideas
Master bedroom with alcove storage and seating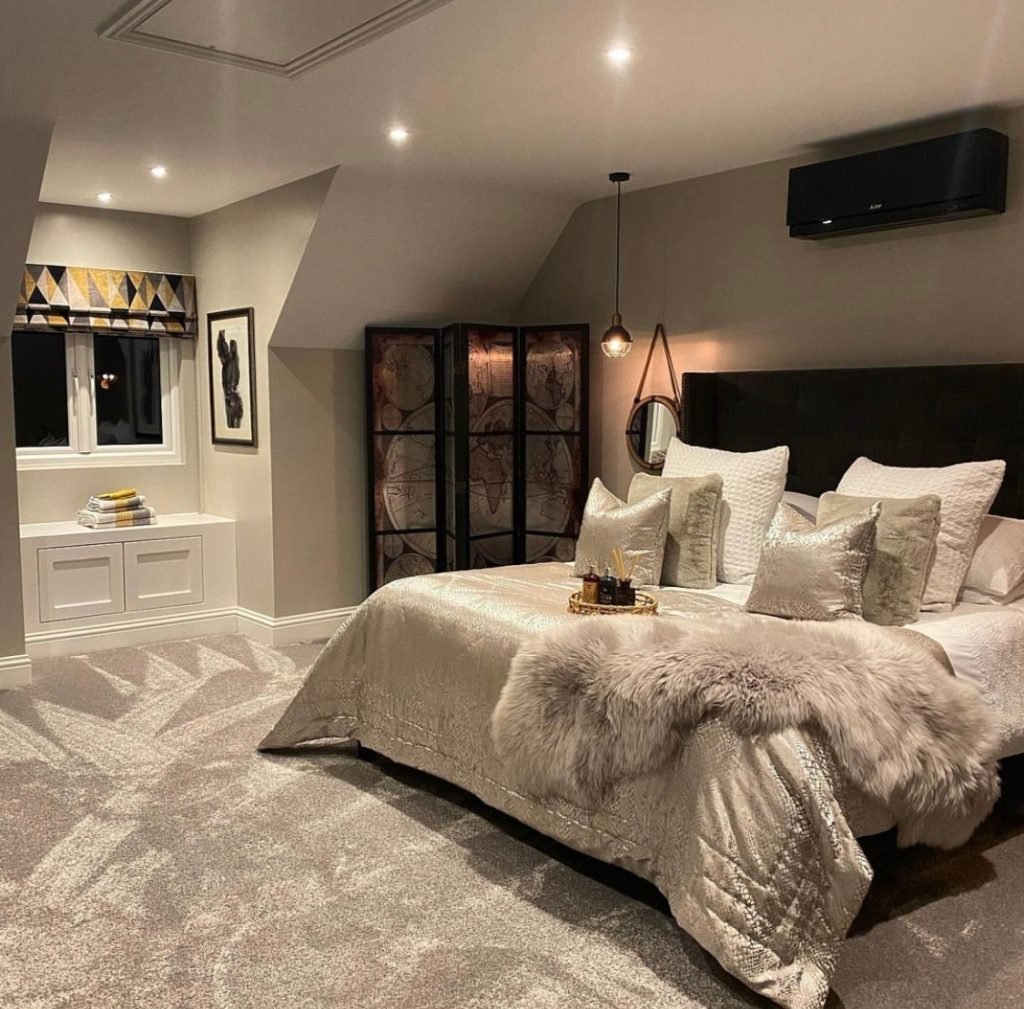 Get the look: divider from Rose and Co Homes, bedding from Zara Home
Rooms with awkward spaces, corners and shapes can be difficult to style but this is where the creativity comes into play. We love this master bedroom idea with an alcove that has transformed the space into a multi functional section that has purpose as a window seat and storage space. Furthermore, decorating corners with dressing frames can make the space feel less boxed in and more spacious as it's an illusion of extra functionality.
Add dark decor to a master bedroom for a cozy look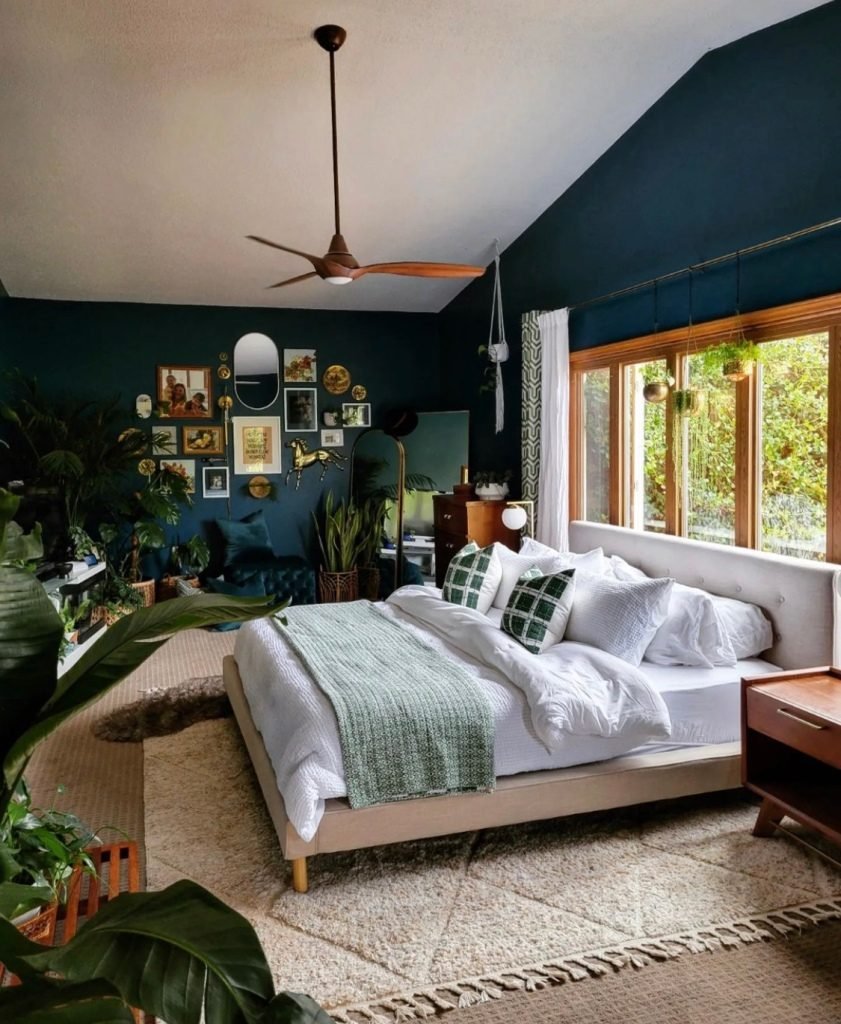 For a cozy master bedroom interior, paint your walls dark for a bold look. Use contrasting interiors such as wood furnishing and fittings and light decor to brighten up the space while still having that dark and cozy look. We love this boho chic master bedroom with leafy plants, fun artwork and soft textiles to make the space comfy.