Can you make a blue room cozy?
Painting your walls blue can make your room feel dark and cozy, or light and airy depending on what shade of paint you use. From soft blue that can still give the room a bright look alongside dark furnishings, to dark blue wall paints with ambient lighting to create a super cozy feel.
Our ideas below give you inspiration on many ways to decorate a blue room, including cozy hues and airy colours to make your space your sanctuary.
Royal blue bedroom idea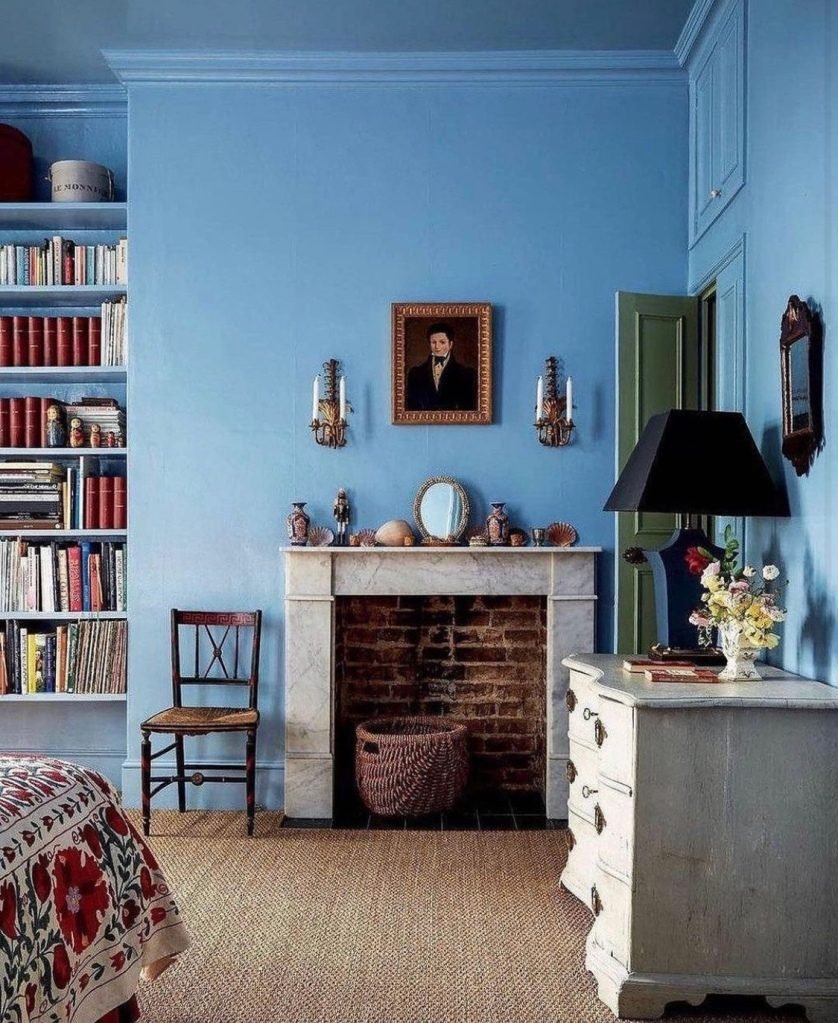 Decorate a Victorian bedroom in blue for a royal touch. Start with blue walls and incorporate other colours to compliment the space. We love this modern but traditional blue bedroom with antique furnishings that makes the space utterly unique and full of character. Furthermore, adding other nature inspired hues like green and browns will warm up a blue bedroom.
Bright blue living room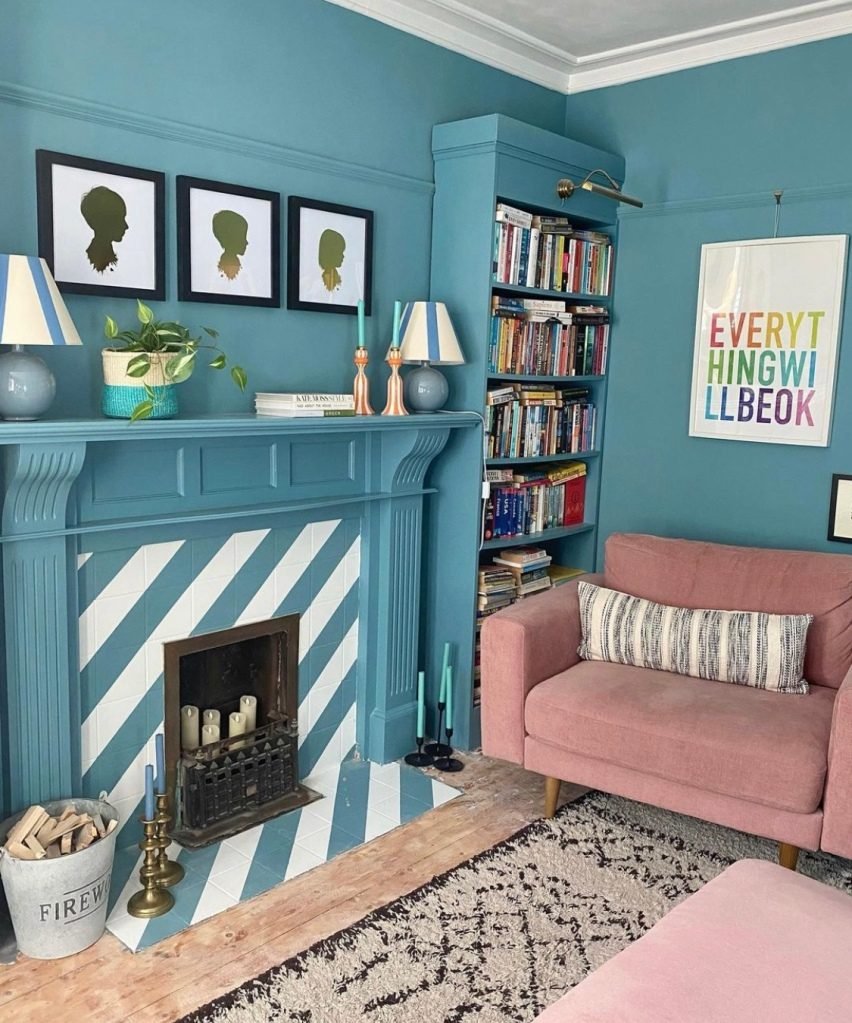 Paint colour used: Stone Blue by Farrow & Ball
For a bright and airy blue room, opt for a warm yet bright shade of blue like Farrow & Ball Stone Blue shade. For a vintage look, use this on your walls and fireplace and pair with wood accents.
Soft blue hallway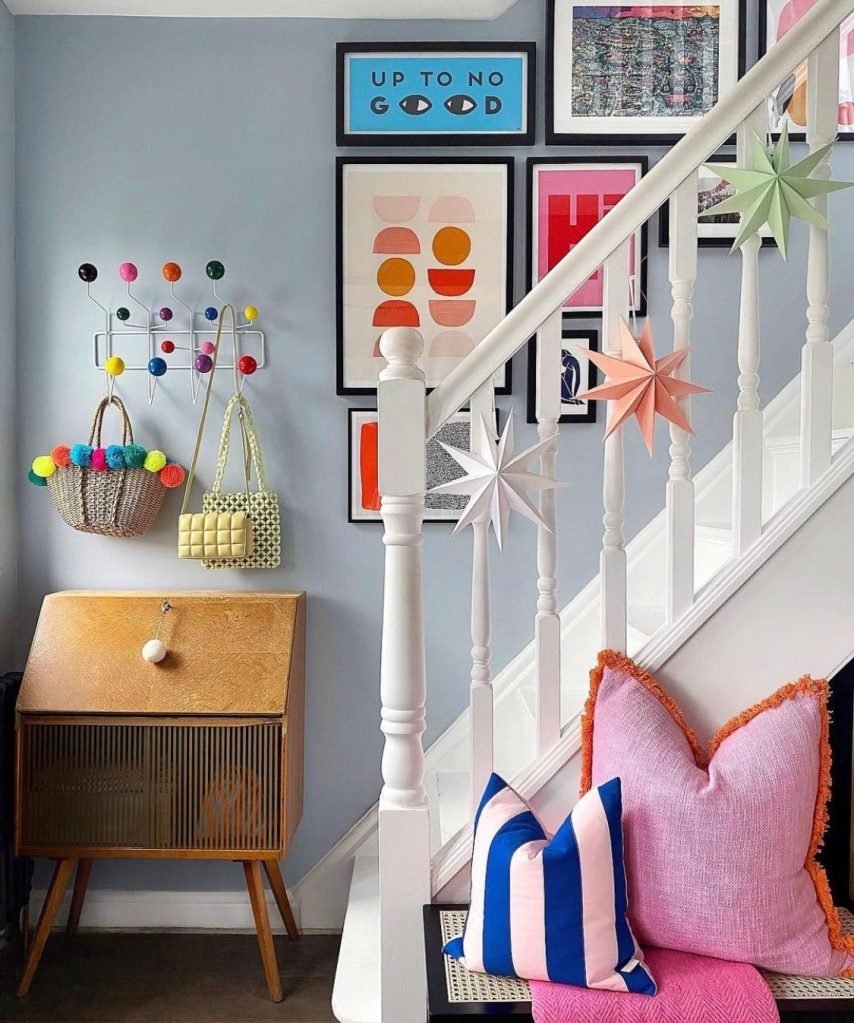 Paint colour used: Winter Wonderland by Valspar
For a subtle blue look for a hallway, consider a dark pastel blue that is perfect as a base colour for introducing fun colours to the space. We love this colourful hallway painted with Valspar Winter Wonderland paint and styled with a rainbow of shades for instant fun and happy decor through artwork and furnishings.
Calming blue living room decor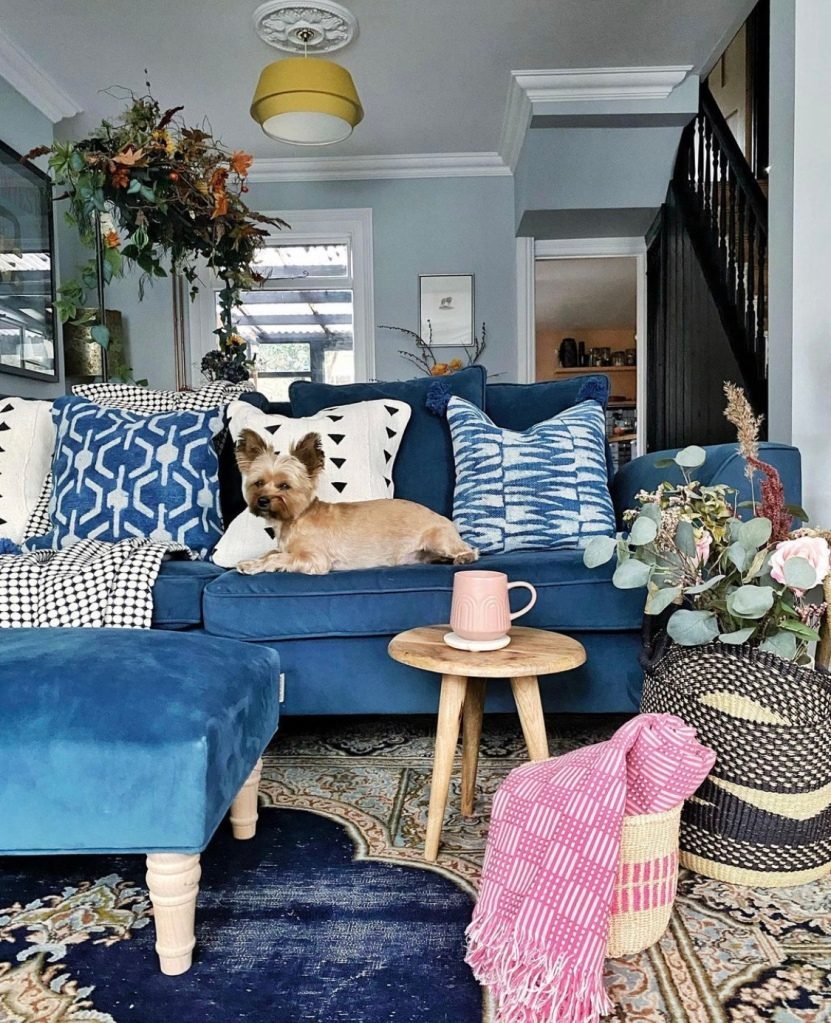 Using furnishing to colour a room is a great way to create depth. Start with light blue walls and decorate from there. Just like this beautiful design that has light blue walls and uses rich blue furnishings like velvet sofas, vintage rugs and textured cushions to complete the look.
Two tone blue kitchen colour idea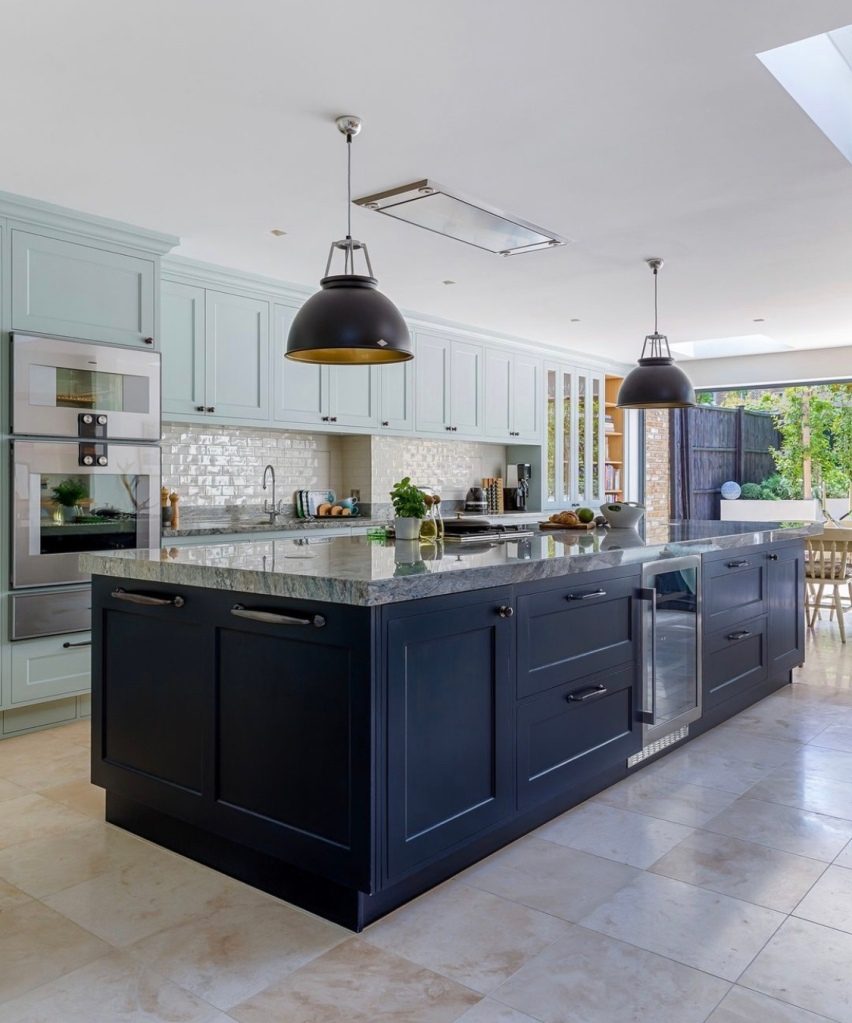 Two tone kitchens are great for adding depth and contrast to the room whilst sticking with one primary colour scheme.
Deep blue living room colour idea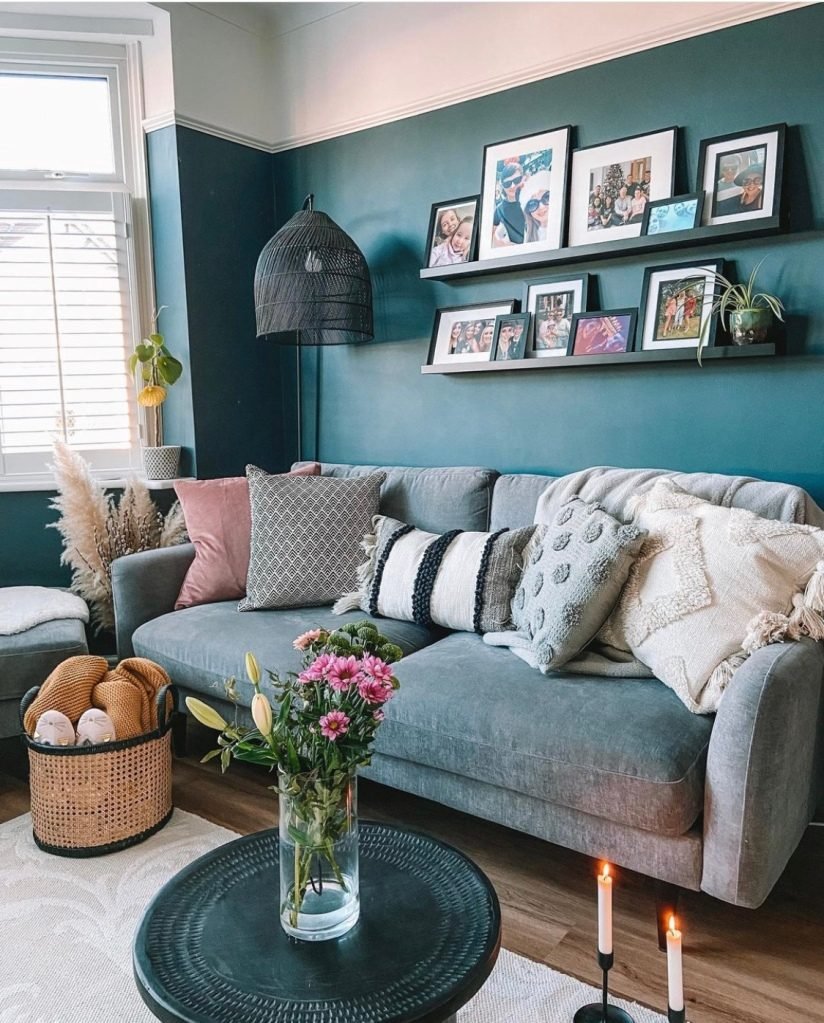 Paint colour used: Farrow & Ball Hague Blue colour matched by Valspar
Love dark interiors? Pick a darker shade of blue to decorate your lounge to make it feel warm and cozy in the evening and bright in the day. Match your walls with soft furnishings that add a pop of colour, like this gorgeous modern lounge that plays with various decor pieces that add texture and colour to the space.
Ink blue home decor idea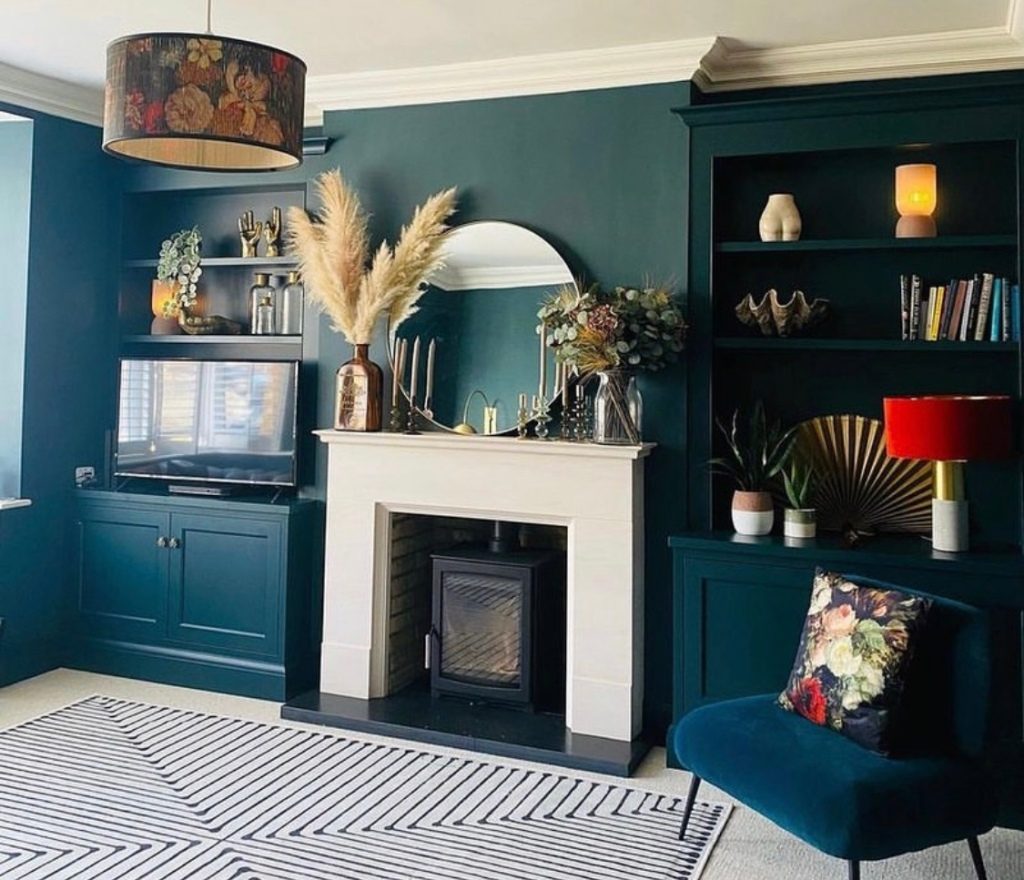 Rich blue colour schemes around the home adds sophistication and elegance to a room and can really shape the interior styling. Like this beautiful Victorian style living room that has been painted and decorated in rich, inky blue hues for a dramatic and warm look. Create a bold contrast with white ceilings and light coloured carpet that bring in texture whilst allowing the walls to be the focal point of the room for a clean 'squared' look.
Cozy blue dining room colour idea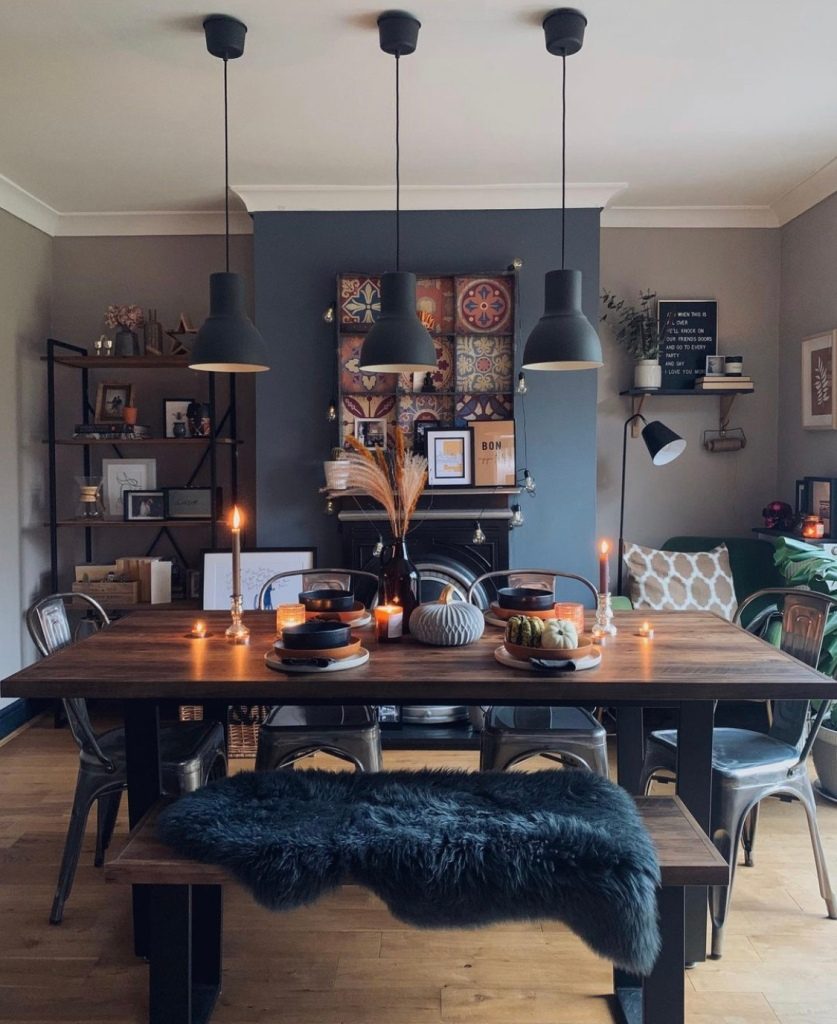 Paint colour used: Bottlenose Dolphin by Valspar
Create a relaxing aesthetic in the dining room by combining dark grey and blue walls together for a soft look. We love this dark blue feature wall with a fireplace that adds colour and depth. Well placed lighting against wood tones will bring in the warmth into the space to offset the cool blue and wood furnishings.
Blue room idea in a Victorian home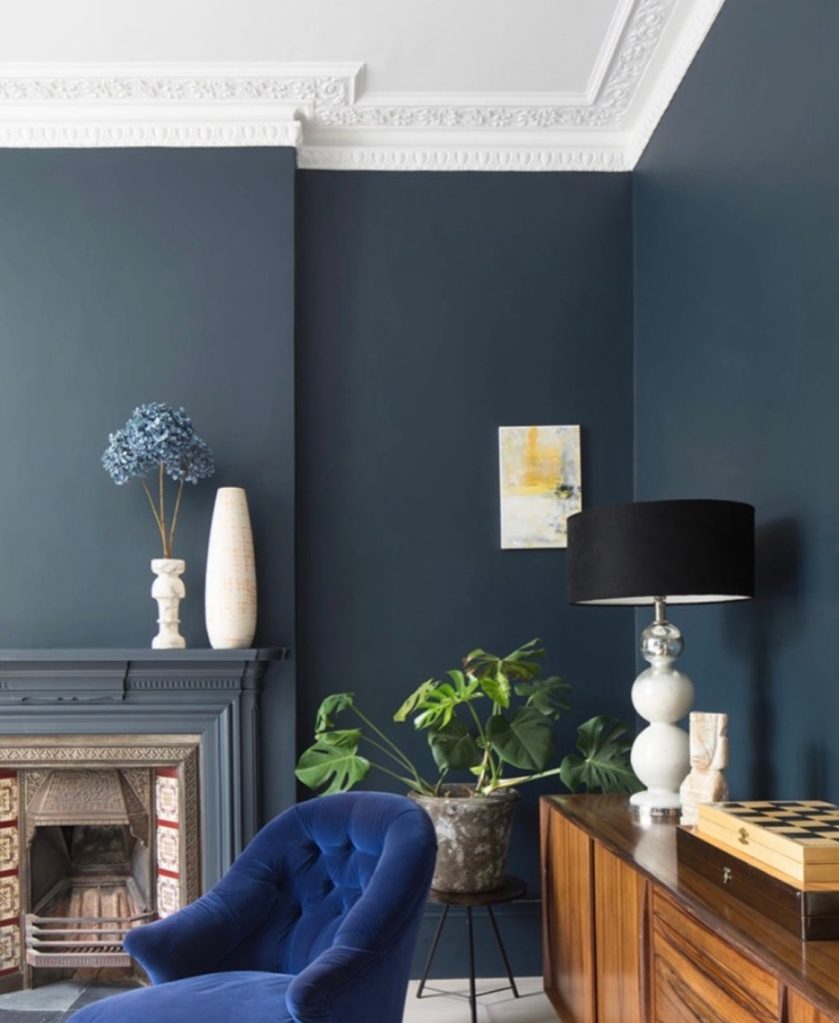 Paint colour used: Kigali By Paint and Paper Library
Decorate a Victorian style home with blue walls and furnishings for a modern look that is both timeless and elegant. We love this simple interior styling that features traditional Victorian flare through the fireplace and ceiling crown, combined with modern decor such as sideboards, velvet chairs and planters.