Can you make a rented house or flat look nice? Yes! Here's how…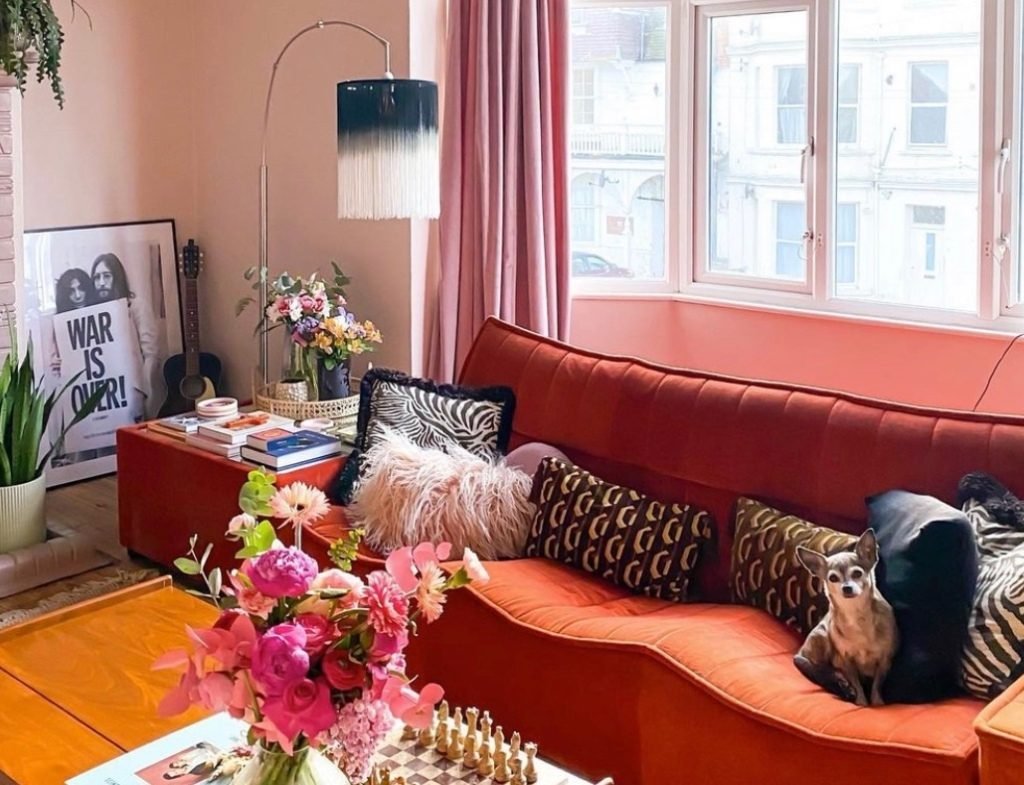 Renting can hold some obstacles when wanting to decorate, with restrictions from painting walls, adding shelving or artwork, changing countertops and tiles and fixtures around the home. With that said, we've searched for some clever ways that you can put your own character into a rented home without damaging your rental.
See below for some of our favourite rental decor hacks.
Maximise your decor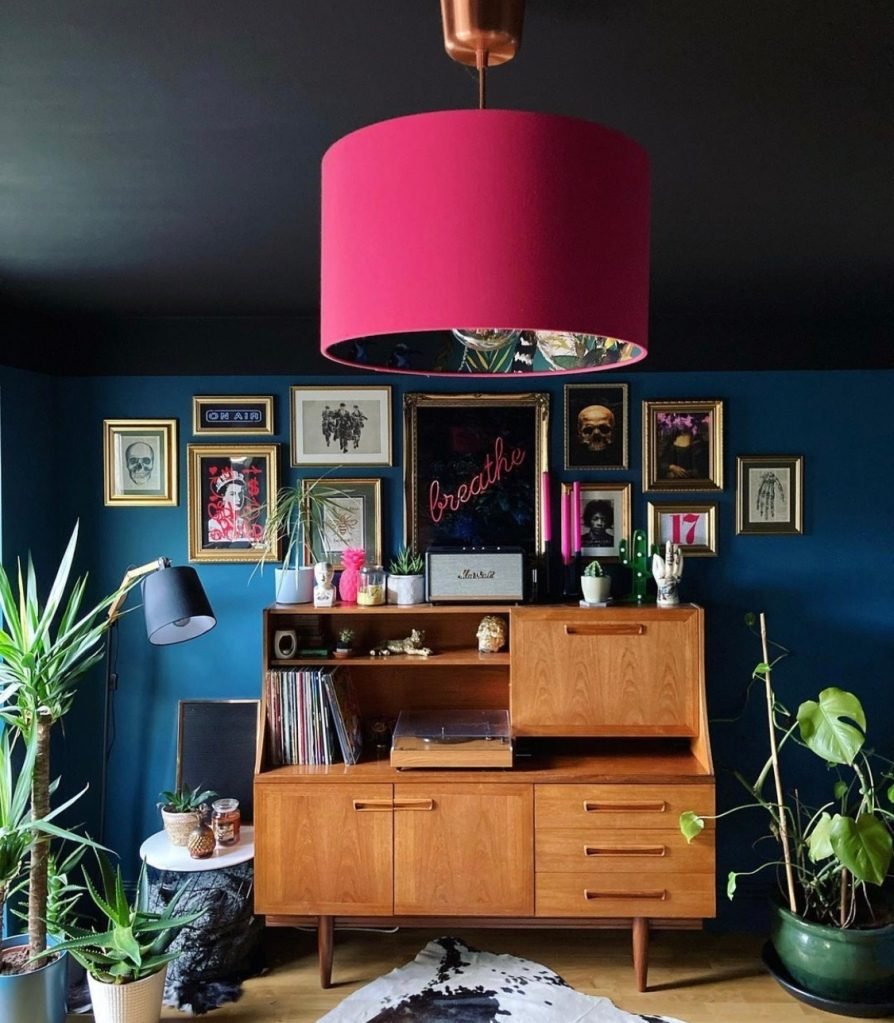 Adding character to a rented home can be a challenge, but it's not impossible. Take inspiration from this rented cottage that has been transformed into a modern home through dark colours and statement furniture.
It takes just one good piece of furniture to make a room look interesting, like this gorgeous cabinet that takes centre stage as a media wall. Finish the look with wall art that can be hung up with adhesive strips and plants to add another element of texture.
Use statement decor to transform a fireplace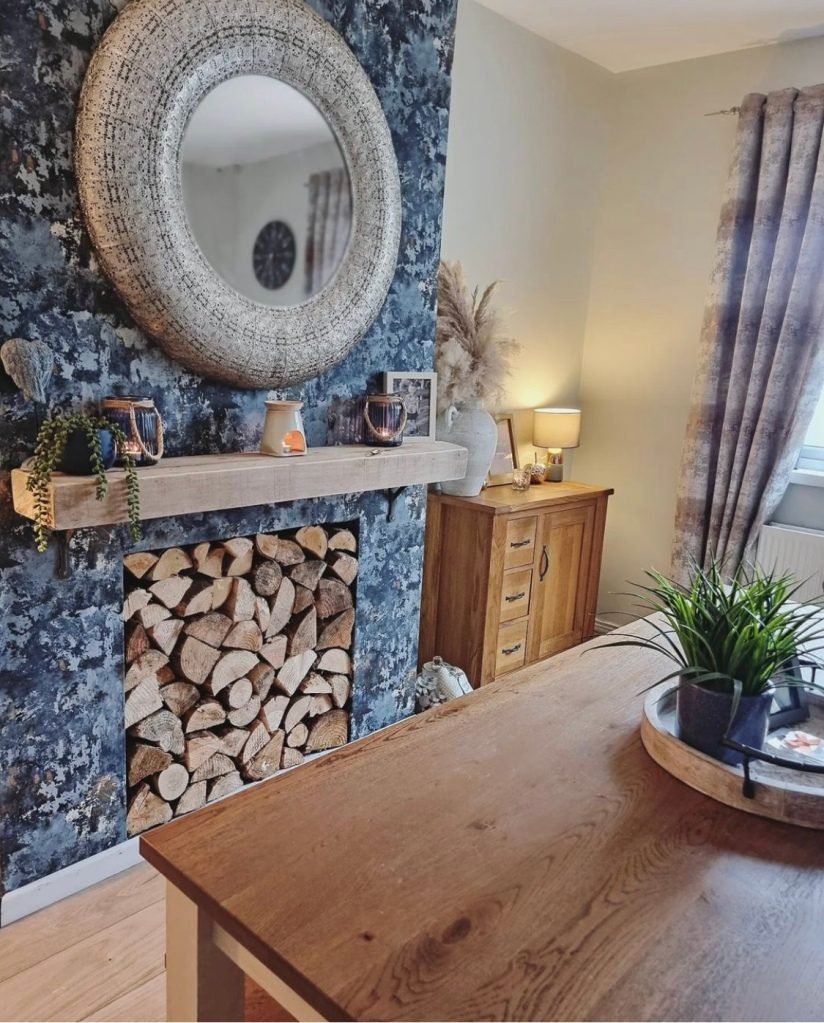 Spruce up a fireplace with statement decor such as large mirrors and mantelpiece accessories to make your rented home feel cozy. For fireplaces with no burner, create a cozy look by inserting logs into an empty fireplace for a complete look that will give your living room a snug feel.
Up cycle furniture to create unique touches to a rental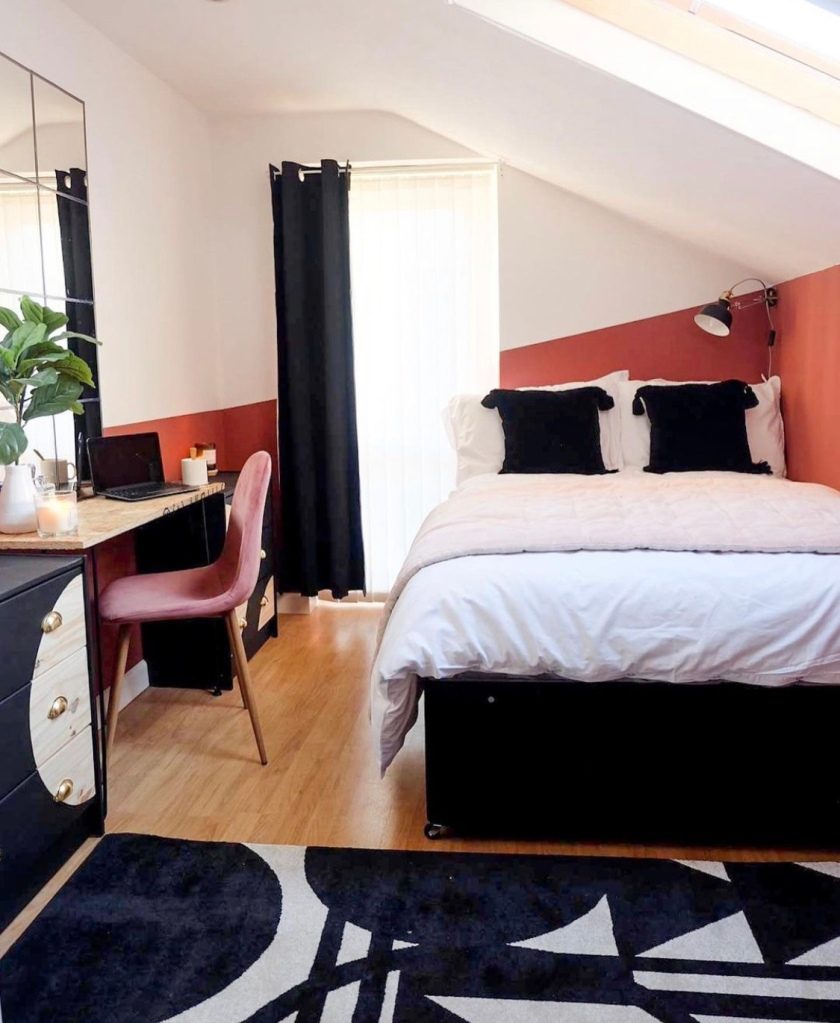 It's no secret that rented homes lack character beyond the structure of the building, with most rentals having the same off white/cream colour scheme throughout the rooms as a basic canvas.
If you're looking to give your rented flat or house a makeover, first start with the furniture choices in your space. Like this design that has taken a standard chest of drawers and reinvented then in a quirky way with black and white colour blocks. We also love how the design has been carried out with the rug design and on the walls which makes the look complete and can be painted over when it's time to up and move.
Use artwork to colour your rented home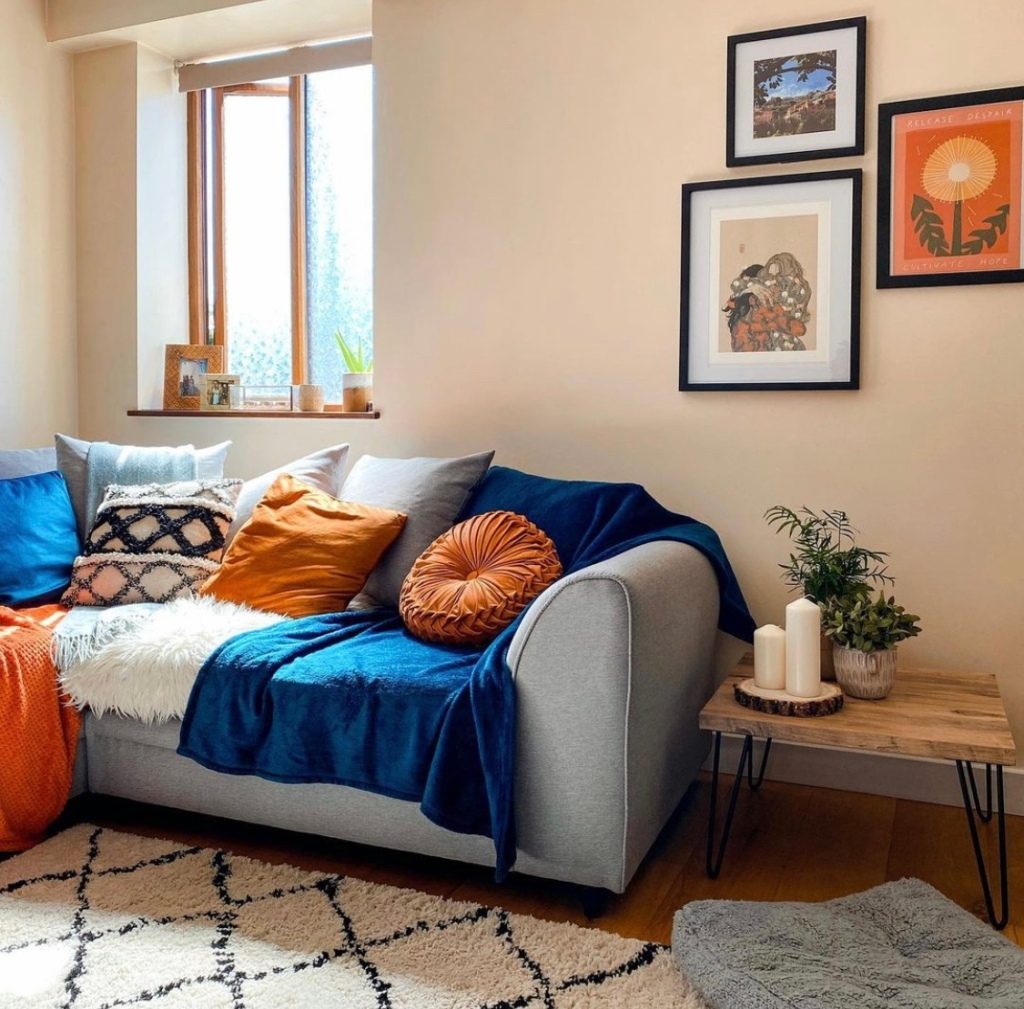 If you can't paint your walls, don't worry. There are still ways in which you can add colour to your space without a brush. This simple living room design is a great example of how to add colour; through artwork and sofa accessories.
Pick a few colours that you love and incorporate them into a gallery feature wall above your sofa to fill up the space between your sofa and ceiling. Furthermore, complete the look by incorporating the same colours from the wall with throws and cushions on your sofa for intentional style.
Jazz up a dining table to add your personal touch to a rented home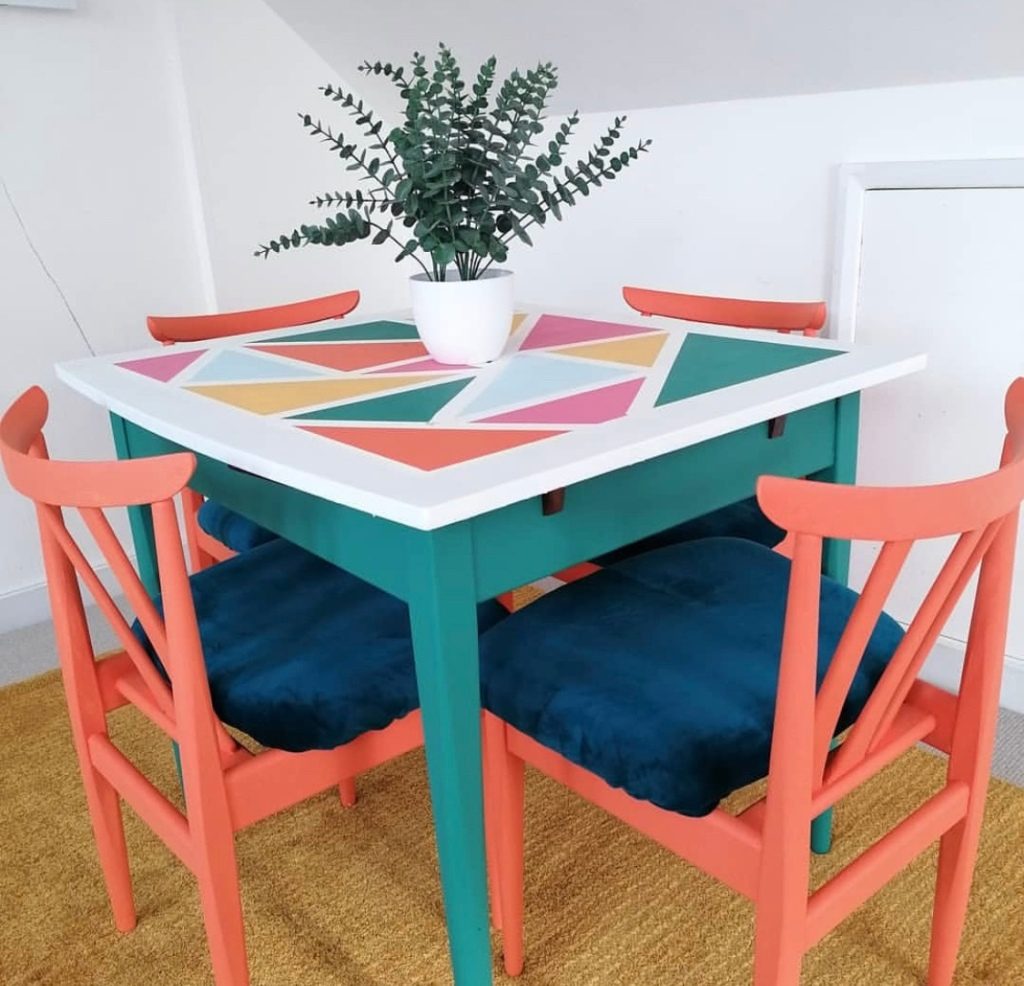 Renting came sometimes mean being limited on what you can change, which also means you can be extra creative in the way you furnish your home. We love this dining table makeover that looks completely unique and adds a rainbow of colour to a blank space.
Separate your dining space from your kitchen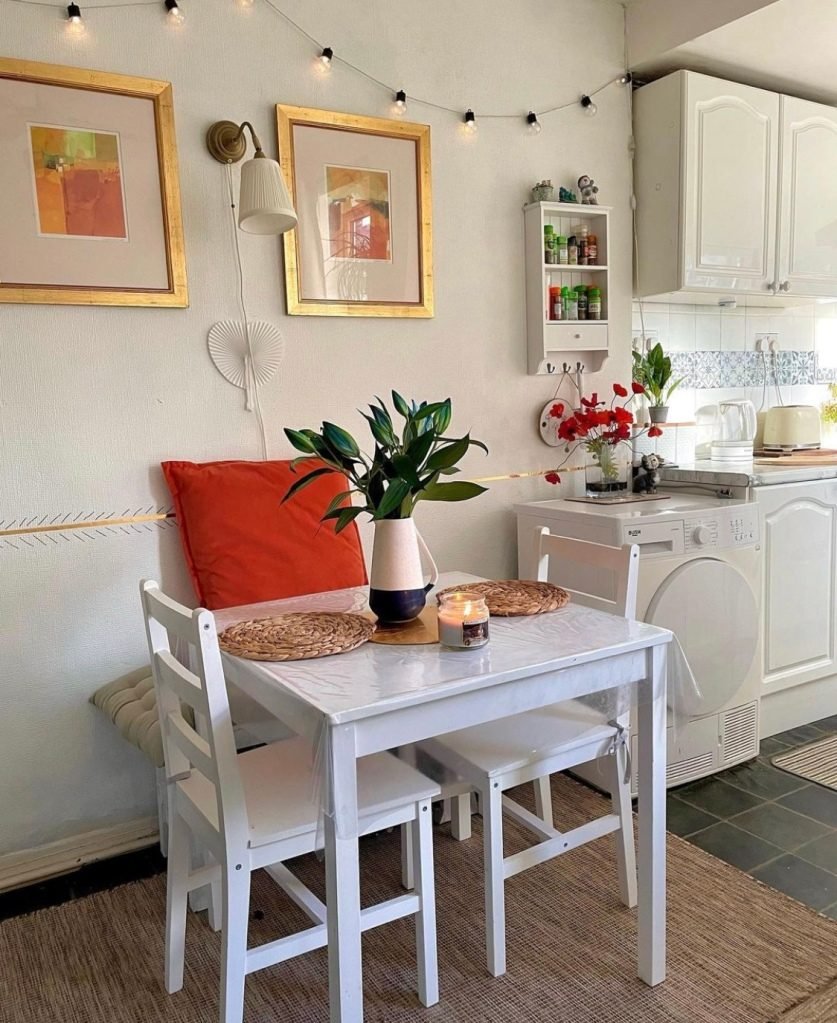 Rented homes with kitchen diners can sometimes looked cramped and functional with little styling. If you've got a kitchen with space for a dining set, make it look fun and cozy by adding some decor and lighting which will separate the space enough to becomes its own spot in the home.
We love this design as an example of how to separate a kitchen and dining space (even when they're side by side). From hanging lighting to make it romantic and ambient in the evenings, to framed artwork and dining table accessories for a completed look. We also love the wall sticker that separates the wall nicely in a subtle way that plays off with the gold and brown interiors.
Infuse a pop of colour into a white room with bold furnishings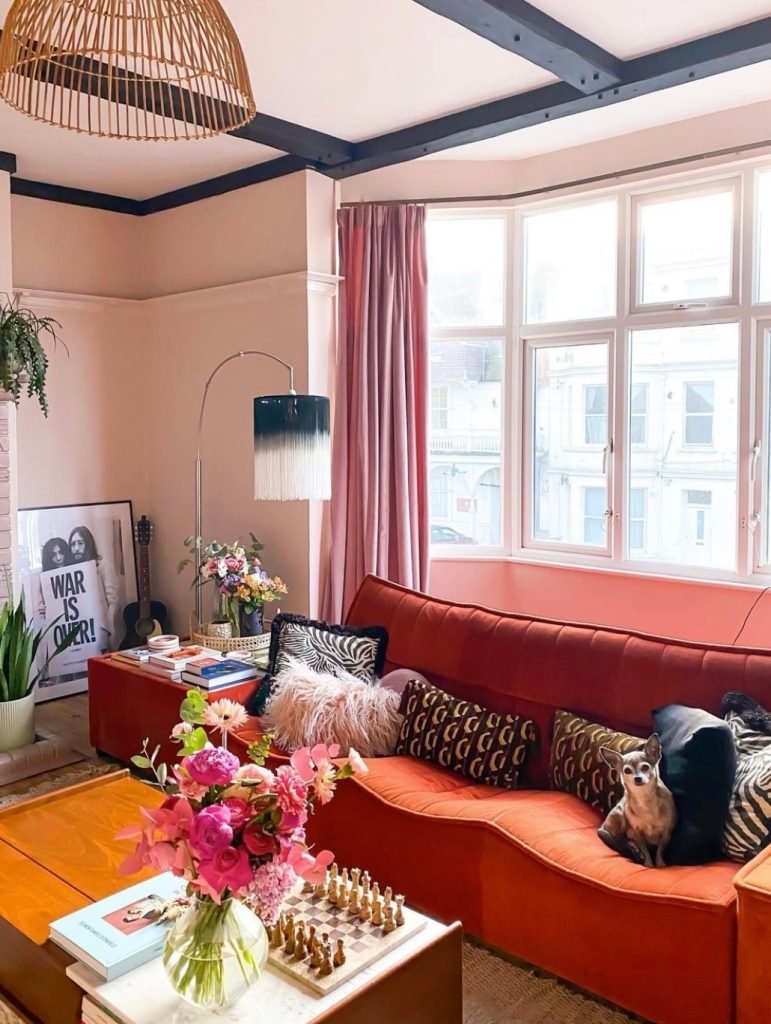 Make a rented home stand out with statement furnishings that bring in colour and texture to the space. We love this orange colour scheme where clever design choices mean that no walls have been damaged with holes for artwork and no paint has been brushed on the walls.
To add colour into a room, layer up your furnishings. Start with a statement sofa then start adding a mix of cushions to bring extra patterns and colour into the space. Use curtains as a way to colour the room too, and don't forget colourful flowers and plants that can be switched up to match your decor. Another great hack is to use books for decor and add artwork leaning on your walls, which will avoid damaging the walls and adds an artistic and edgy vibe to your home.
Paint half your wall to add contrast in a rented home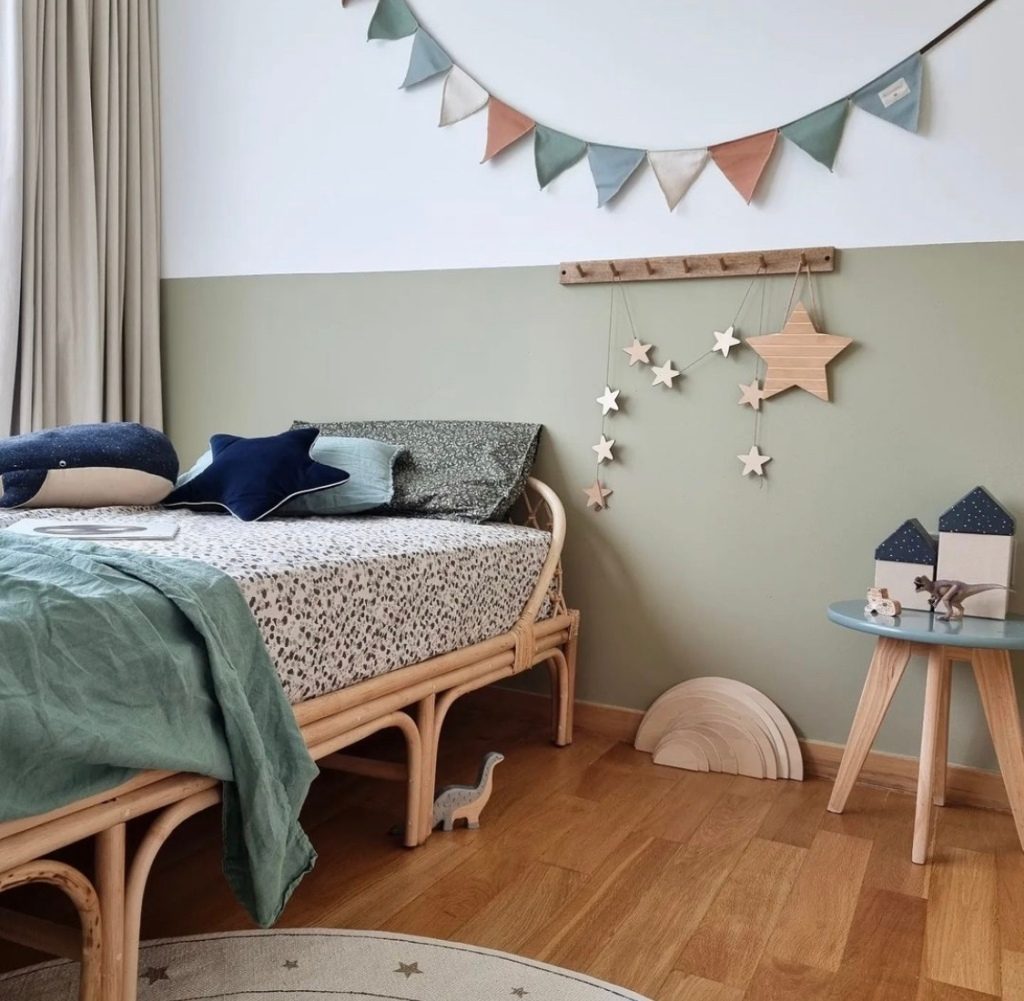 If you hate the idea of plain walls in your rented home and you have the flexibility to be able to decorate, why not consider block painting half way up your wall? Half wall painting is a great way to add contrast to your room. It will also add depth to your space when furnishing your room to add a bit of character to break up plain walls in a fun, yet simple way.
We love this green and white wall that brings the furnishings to life with matching bedspread and curtains for a soft look that still looks bold and fun.
Makeshift desk for working from home in a rented house or flat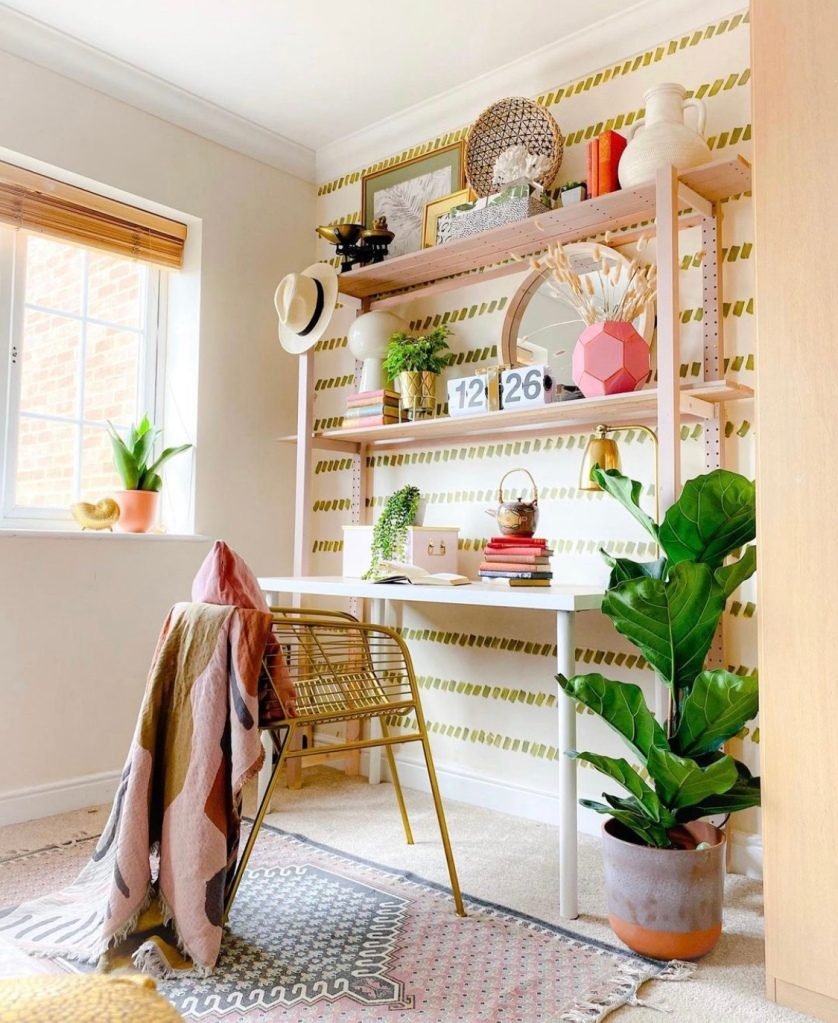 Create a fully bespoke work from home station in your rented home with this fab IKEA hack which uses the IVAR range to build a framed shelving around a desk for a fun and functional space. This can be built fixed to the wall or not which is great if you're renting.
Furthermore, using the shelves as a way to display your fave decor peices is great for adding your own personal touch to your WFH setup and gives your rentedd home a colourful place to be productive. 
See the full tutorial of this hack on Instagram.