Makeovers that will make you want to spruce up your bedroom ASAP…
Looking for a fresh way to change up your bedroom without too much hard work? You've come to the right place. We've collected our best bedroom makeover looks that require a lock of paint and some furnishing hacks to transform your bedroom into a stylish space for you to fall in love with all over again.
Carry on reading to see the before and after bedroom transformations.
From beige bedroom to tropical delights makeover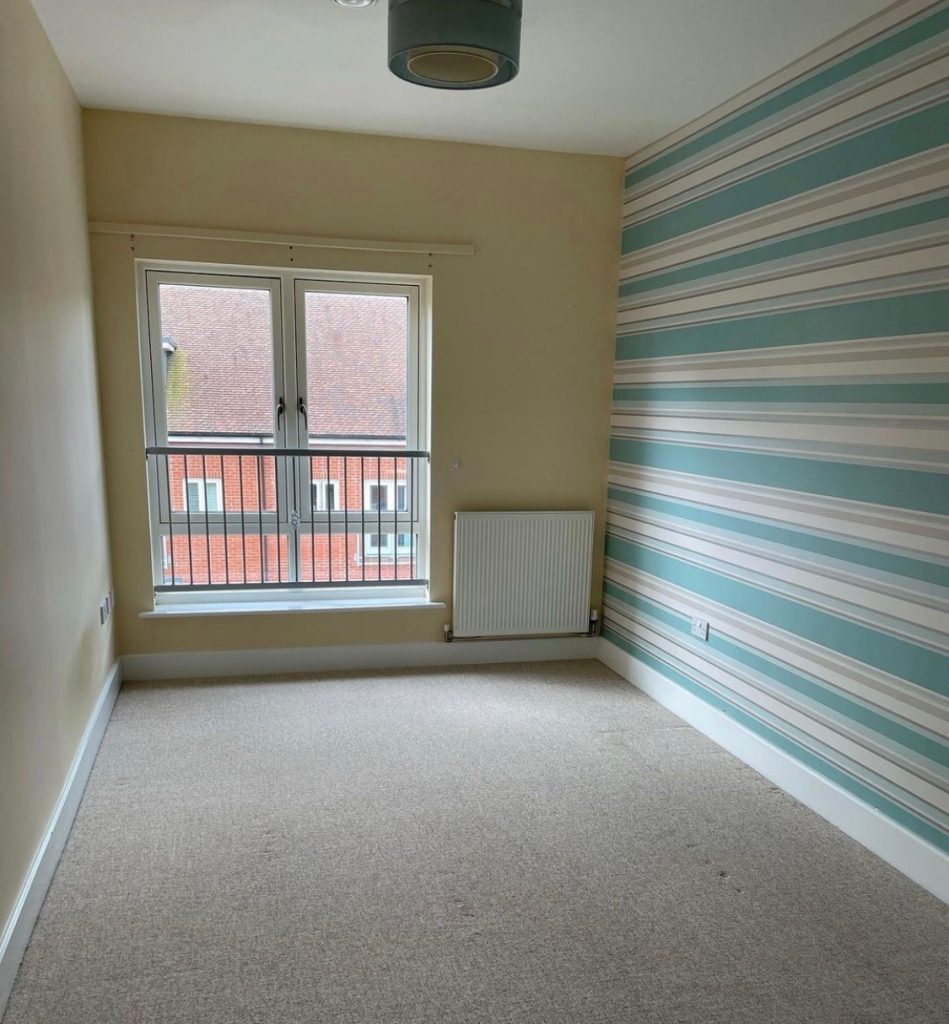 Get the look: Neon sign from Neon Sign Co, beige rug from La Redoute, bedside table from Facebook Marketplace
Looking to add character to a beige bedroom space? Give your room a tropical makeover and paint your walls a calming green to make your space feel in touch with nature. We love this gorgeous bedroom makeover that incorporates mid-century furniture with edgy decor like neon lights and boho rugs for a combination of modernity. Adding lots of plants to your bedroom can also give your room a fresh look.
Brighten up a dark bedroom with a light colour palette for a warm makeover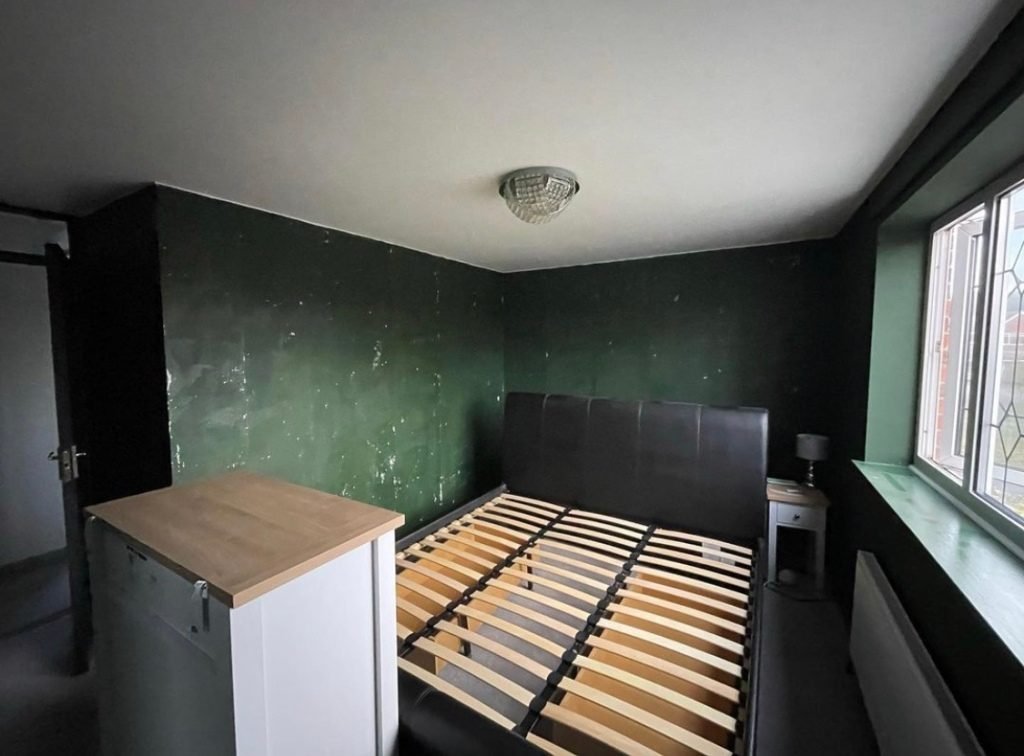 Dark walls and floors can sometimes make a bedroom feel enclosed and small, just like this room layout that was once a dark and dreary bedroom space with big furnishings and not much space to manoeuvre. We love how this room has transformed, with light painted walls and soft grey furnishings which has brightened up the space and made it look fresh and snug.
Furthermore, choosing the right furniture is key for a bedroom makeover, always customise your bed and storage to the space you have in order to make it more spacious and functional.
Makeover a blank space with dark decor for coziness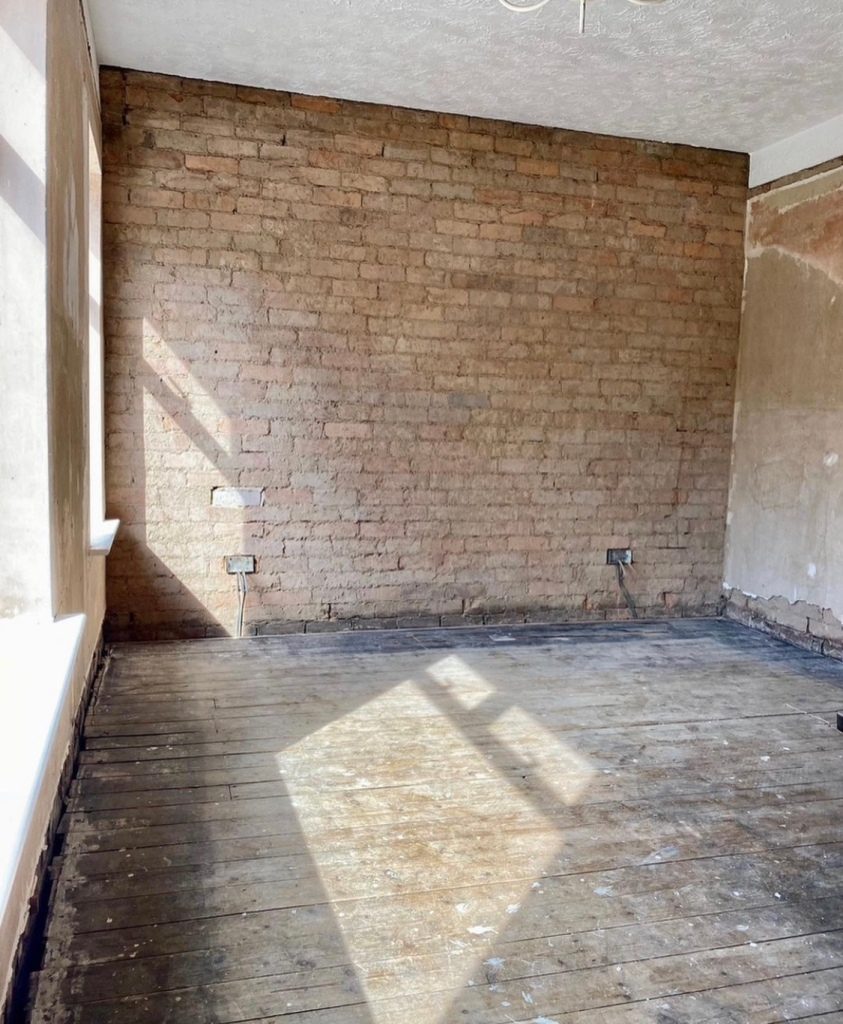 If you're decorating with a blank space, you have the freedom to completely transform your bedroom from the ground up. Dark interiors are a big interior trend for bedrooms to create a place that is relaxing and soothing on the eyes just before you sleep. You can incorporate dark interiors in many ways to your bedroom, such as behind the bed panelling with dark paint.
Furthermore, add a contrasting look with white walls, just like this gorgeous design that creates a modern bedroom space and brightens up dark interiors.
This spare bedroom is transformed with interior hacks and functionality for guests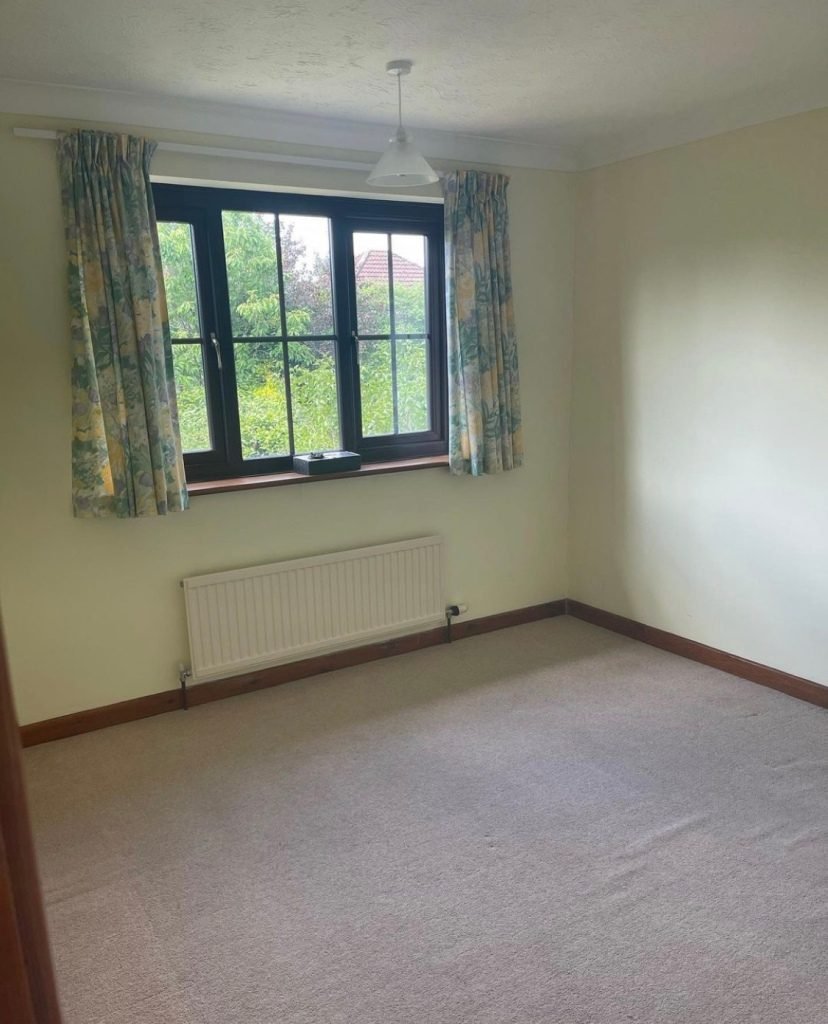 If you're looking to makeover a small bedroom in your home, choose well fitted furnishings to make the most out of your space. We love this grey and white spare bedroom idea that uses functionality and design to make the space appear bigger by having wardrobes with mirrors to reflect light and opens up the space.
Furthermore, by adding a day bed rather than a standard bed, you'll save room while still keeping the same level of comfort for guests to enjoy.
White bedroom gets a colourful makeover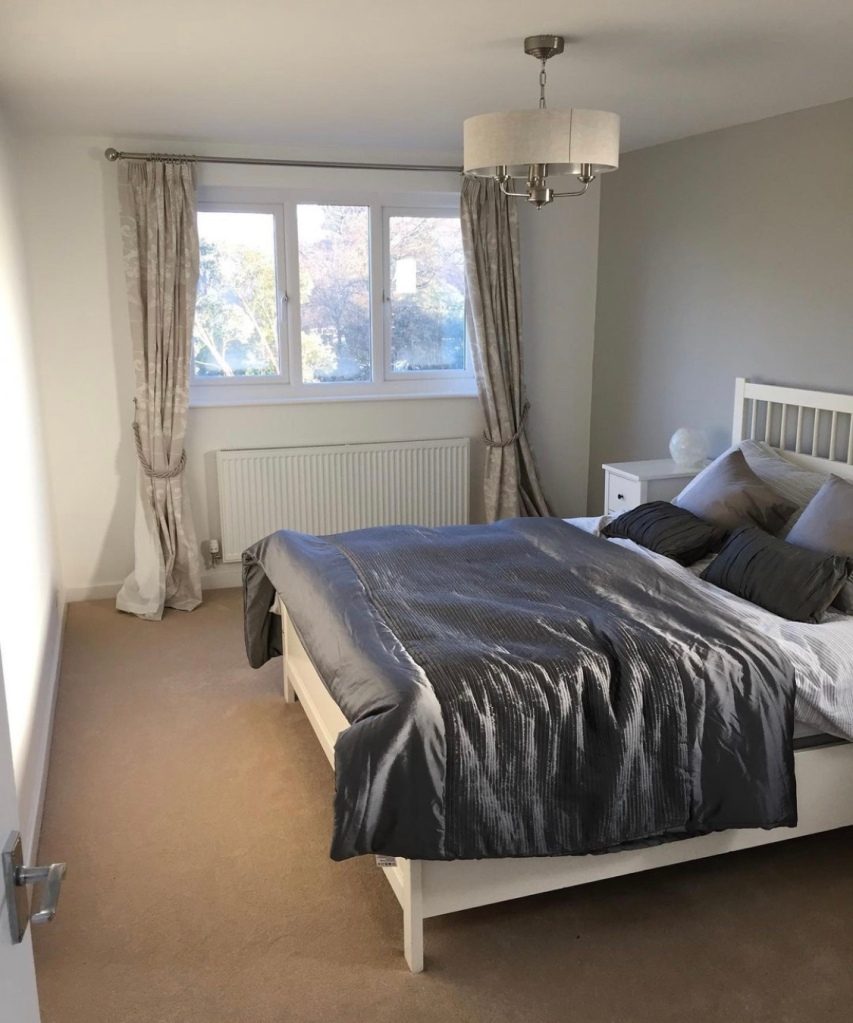 Paint colour used: Farrow & Ball Vert de Terre
Looking to spruce up a plain bedroom with some character? A great way to completely makeover your bedroom is to recolour your walls from top to bottom. We love this green bedroom makeover that went from white to neutral green with white and grey accents to add contrast and bring out the coziness of the rich green walls.
Adding artwork to your walls is a great way to break up the colours in the room and adding artwork with different sized frames allows the eyes to wonder which makes the room feel more spacious too!
Simple changes that can makeover a bedroom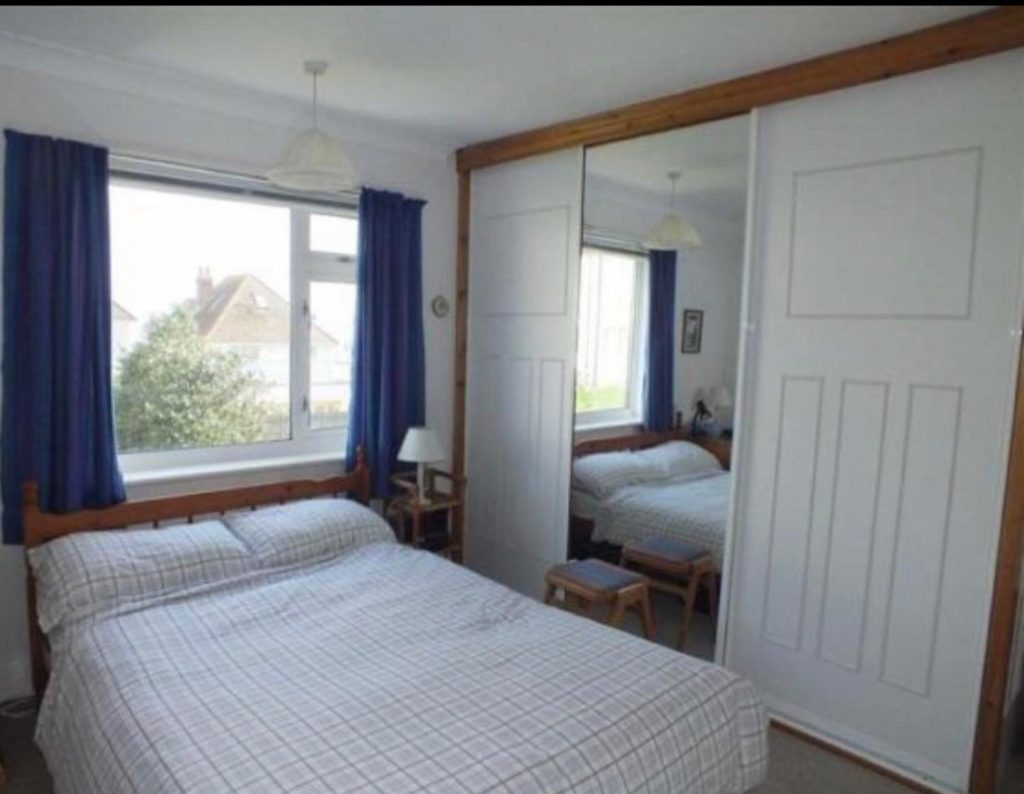 Making over a bedroom doesn't have to mean a complete renovation, it can be something as simple as changing your bed frame or adding a colour to one wall for a statement look that can really make your room stand out.
We love this elegant bedroom design that uses a fresh blue and white colour scheme to brighten up a room with colour in a minimalistic way. Furthermore, by incorporating wood decor to match an existing wood door can really complete the look and make the room come together.