Are you ready to add a little wave to your window decor? Wave curtains are easy to make and will give your home a beachy vibe, no matter what time of year it is. Plus, they're a great way to add extra insulation during the colder months.
But you may wonder if making these curtains at home is possible. Also, how to make wave curtains with a DIY project? And is it even worth making these curtains at home?
We'll answer these questions and guide you to make wave curtains at home. You will love the making process as it is simple. Plus, we will show you ways to mount it. So, continue reading this how-to guide on the wave curtain-making procedure.
What Are Wave Curtains and Why Should You Use Them?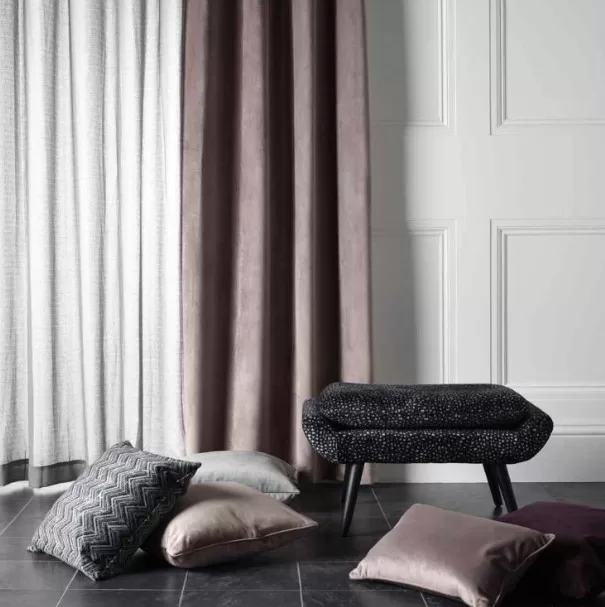 Wave curtains are a unique and stylish way to dress up your windows. They're perfect for making a bold statement in any room. These curtains come in various colors and styles to suit your taste.
But what are wave curtains, exactly? Why is it named waved curtain?  
They're named for their wavy and undulating design. This unique design gives them a dramatic and eye-catching look. You can make these curtains from various materials, including fabric, netting, or even plastic. However, our favorite type is fabric.
Moreover, wave curtains are a great way to add personality to your home. These curtains are also an effective way to improve your privacy and security. Wave curtains can help to block out light and keep prying eyes from seeing inside your home. S wave curtains are the perfect solution if you're looking for a way to make a statement.
What Materials Do I Need to Make Wave Curtains? 
When making curtains at home, you must choose the material for them. Once you have assembled all the materials at home, you can jumpstart the curtain-making process.
First, you'll need a curtain fabric measuring at least 245 centimetres (96 inches) in width and at least 275 centimetres (108 inches) long.
The fabric should be a light, airy material like cotton or linen. Choosing heavier fabric may be tough to cut and sew without professional sewing machines.
Additionally, you'll need lightweight interfacing. It can be found at most fabric stores.
To create ruffles, you'll need about 1.5 yards of bias tape in a coordinating color. For instance, if your wave curtain fabric is cream color, the bias tape should be cream or white-colored.
You may check here for wave curtain to quickly get your favorite fabric with the right color. Also, you can choose thermal wave curtains.
How to Make Wave Curtains At Home: 
As you are ready with your wave curtain manufacturing materials, let's see the steps to make and install it. You should be patient and attentive because the curtains need to be flawless.
Step 1: Prepare and measure the windows for the curtains:
Measure the window carefully before you start to make your curtains. This is important so you can get the correct size and not have to make any adjustments later. You can measure the window frame with a simple measuring tape.
Once you have your measurements, you can determine the curtain fabric. Wave curtains are made with a lot of fabric, so make sure to get enough. The amount of fabric you need will depend on the fullness of the wave curtains. Fulness refers to the curvature and number of waves in the curtain. These are:
80% fullness.
40% fullness.
The width of the fabric should be twice the width of the window for 80% fullness. Also, the length should be at least 7 times the window's height. For instance, you will need 300 centimetres of fabric if your window measures 150 centimeters wide.
Plus, you will need 500 centimetres of curtain fabric for a 90-centimetre high window. As you buy the fabric, follow this guideline. If you wish to save on the fabric, you can choose 40% fullness. It will save almost 50% of your money spent on the fabric.
Once you have your fabric, it's time to prepare the window. You need to tape off a section at the top and bottom of the window. It should be 6 inches wider than the actual window. This will give you enough fabric to work with properly.
Step 2: Installing the Track for the Wave Curtains:
Now, you'll need to install the track for the wave curtains. This needs to be done with precision. So, consider getting a professional involved if you need more confidence in your DIY skills.
Start by mounting brackets on both sides of the tracks' length. You must ensure the screws are tight and secure for the curtain track.
After placing the curtains onto the track, attach them at each end. It would help if you continued working until everything was connected.
Always remember that the curtains should hang as close to the wall as possible. It helps you properly utilize their wave effect. Hence, you should adjust accordingly once they're in place.
Finally, secure all attachments with extra screws. It is an optional step and particularly beneficial for heavier fabric.
Step 3: Sewing and Installing the wave fold drapery
Now that you have all your material prepared, you're ready to start sewing and installing the wave fold drapery. First, you should start by threading your needle and knotting it at the end. Then, take the two pieces of fabric of similar size, and pin them together on one side.
Next, sew down the length of the fabric. It will be helpful to leave an inch (2.5 cm) or two (5 cm) between stitches to fit the dowel through. Make sure that your stitches are strong enough to hold up when hung. Once finished, turn your curtain right side out. Then, insert your dowel into the pocket along the top edge of your curtain.
You can then use a drape rod or traverse rod to hang your curtains in front of a window or doorway for a unique look. You can install your DIY-made wave curtains and enjoy the beachy vibe.
Accessories and Styling Tips for Wave Curtains
Now for the fun part! When it comes to accessorizing your wave curtains, you have plenty of options. Also, with the right accessories, you can quickly enhance the style of your home into a comfy sanctuary.
Choose a color palette that compliments the curtains and get creative with the accessories.
After you have made the tailored wave curtains, connect a hook and wave fold tape. It allows you to mount the curtains quickly to any window frame. You can use a 3-inch or 7.5-centimetre hook. It lets you adjust the fullness of the wave too.
You can start by playing around with colors and textures to achieve a unique look. For example, consider using bright colors on pillows and rugs. It adds a contrast or combines warm shades of gold and bronze for an inviting look.
Try mixing wood accents and metallic tones for a modern style. You should hang some floating shelves above your curtains. This will create an eye-catching effect and provide extra storage space.
Another idea is to hang a few string lights over the window for a warm, ambient glow.  
Conclusion:
So there you have it: your very own set of wave curtains! The best part is that you can tailor the dimensions to fit your window. Moreover, you can even use different types of fabric depending on the look you're going for. Thus, with a few simple steps, you can add a touch of drama and elegance to any room in your home. 
This article was provided by Direct Fabrics
Read more articles like this: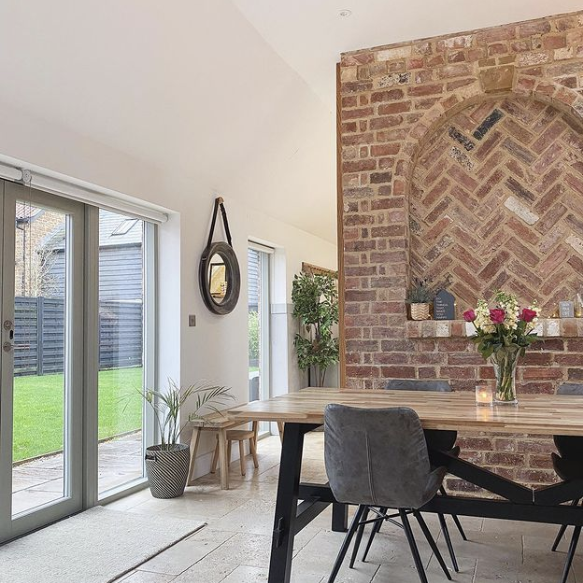 Advice Bathroom Bedroom Decor Inspo DIY and renovation Garden Interior Trends Kitchen Living Room Uncategorized