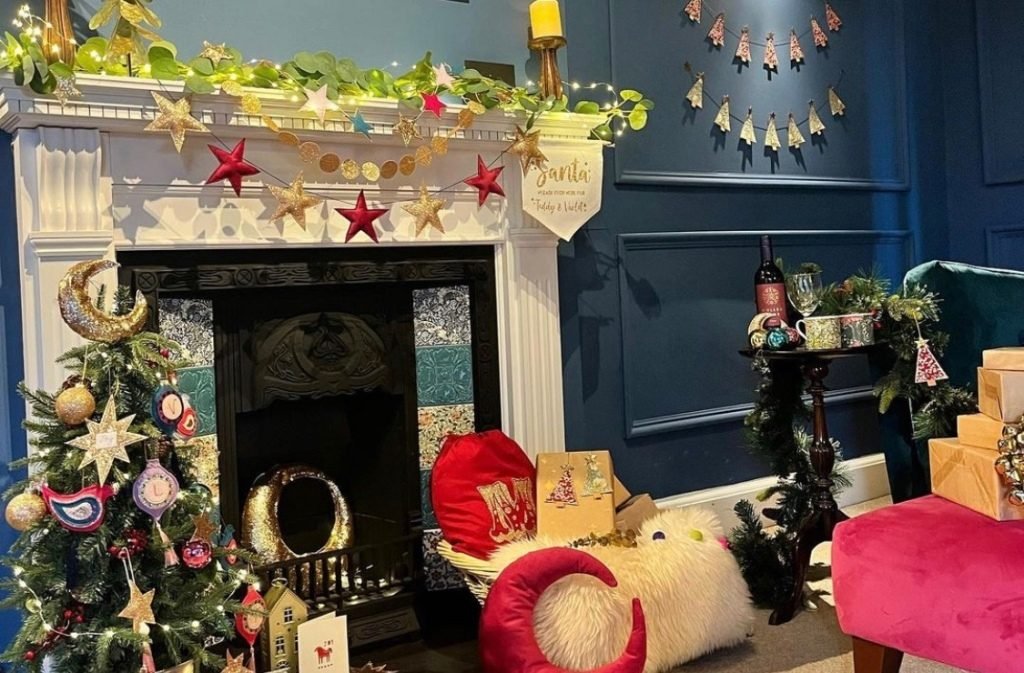 Looking for inspiration on decorating with Christmas ornaments? Tilly Bobbin, a handcrafted textile company shares the best tips on how to decorate your home using beautiful handcrafted ornaments.
What are the most popular Christmas decorations?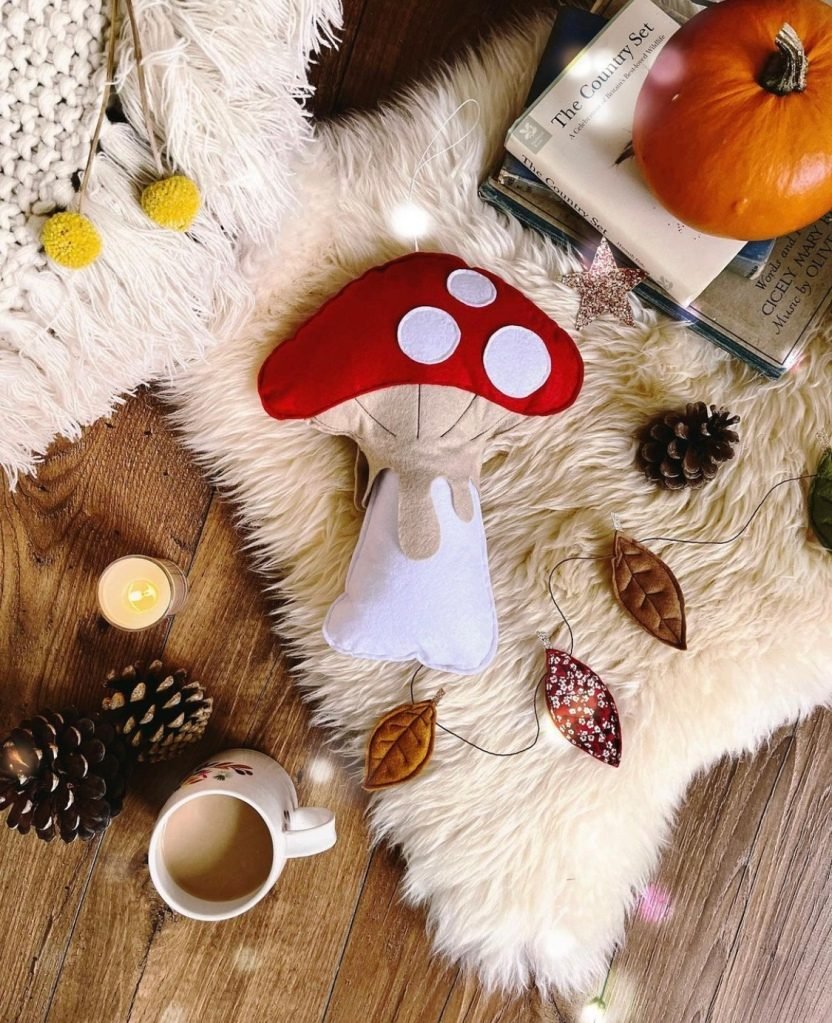 My most popular tree decorations are personalised pieces such as my mini banners or toadstools. Each piece is made to order and they also make a perfect gift to adorn your tree for years to come.
My garlands are great because they can be used on fireplaces, shelves or festooned around the tree.
What's the best way to decorate my Christmas tree?
When I decorate my tree I think about where it is positioned and where the focal points are. I position mine by the mantle piece and I can see it from the living room doorway, so I want to give an impact from walking in the door but also consider what you can see when you're sitting down.
Investing in a good set of lights can really make your tree look extra special. I recommended the cluster lights from lights 4 fun.
I don't always follow a theme but it can help to keep a tight look if you're not comfortable with throwing everything at it. Choosing a metallic such as gold or silver and a couple of colours creates a considered look.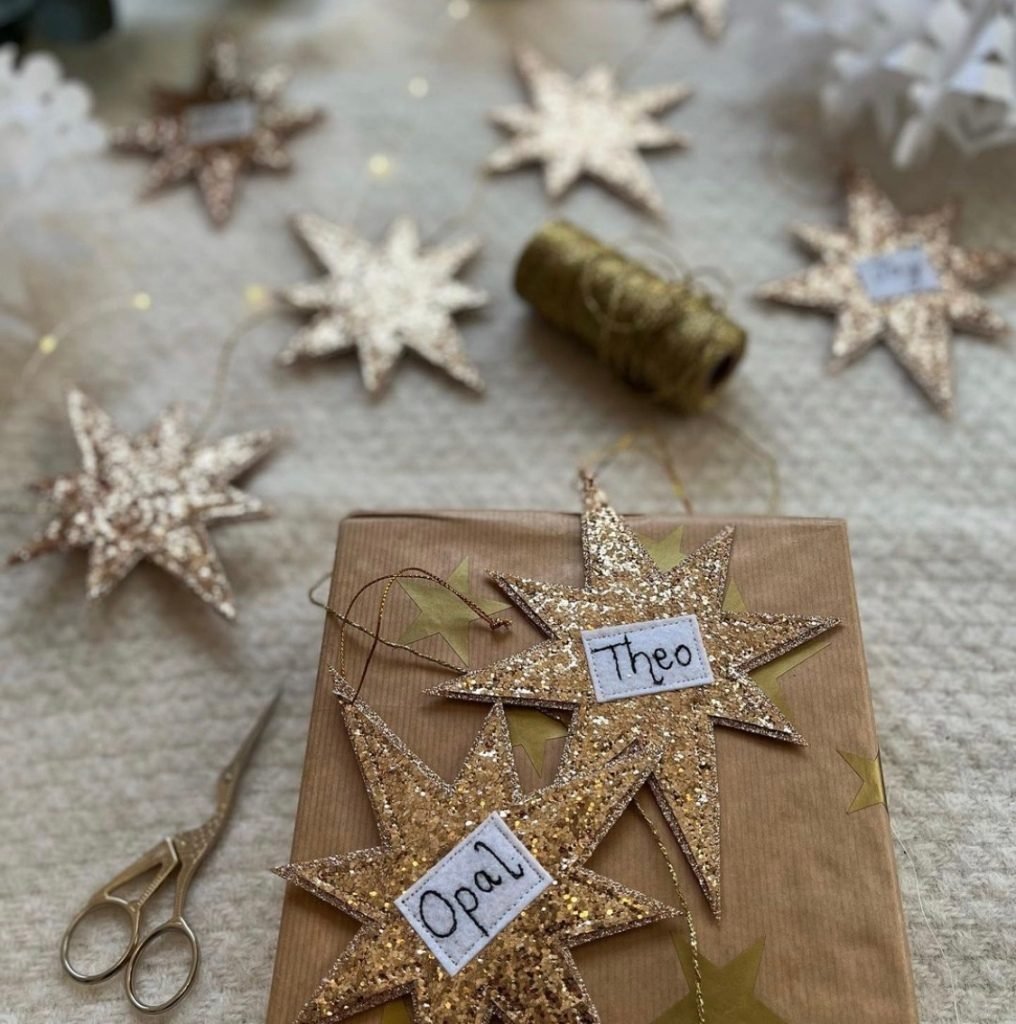 Where to position big ornaments on a Christmas tree?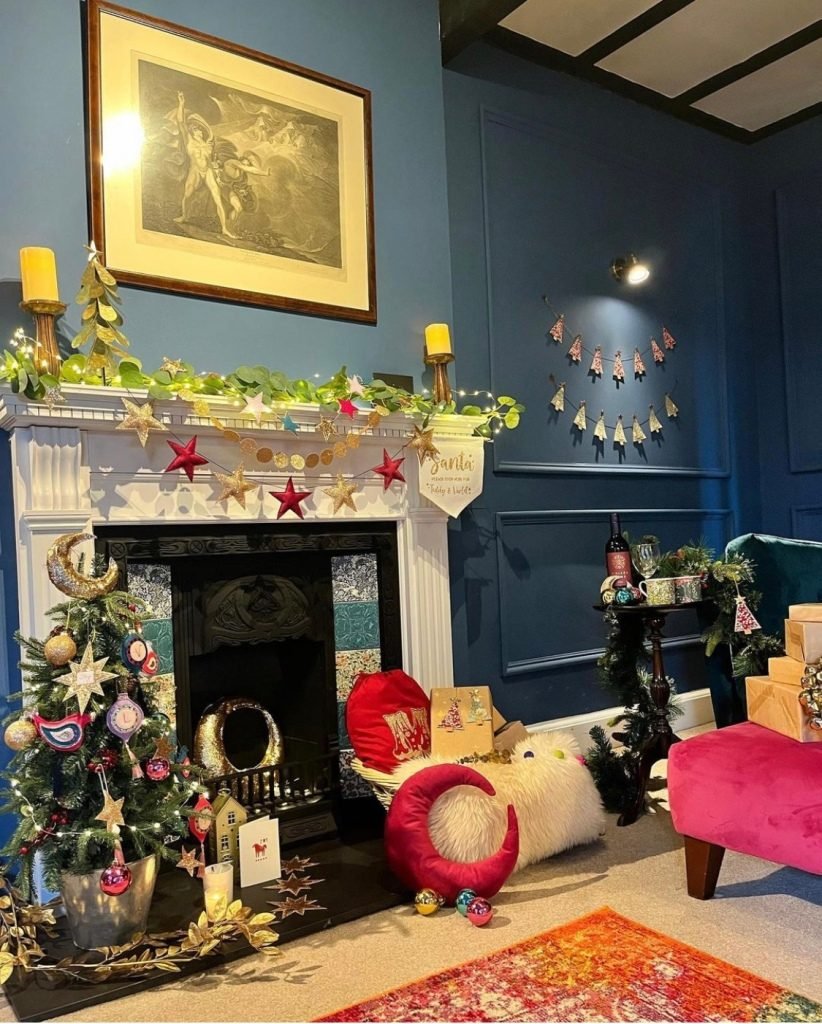 Position your most prized and larger pieces in the most impactful places that people have direct views (from the doorway, or on the sofa) . I start with these pieces and then add in other pieces around them.
I like to finish with a tree topper such as a star, or in my case a moon.
Your tree should reflect you and your personality and the most important bit is to have fun with your decorations.