Want to know what's trending for Christmas 2022?
This year we've seen core trends throughout the home, from dark and moody interiors, to cottage aesthetic and cozy interiors, these trending home designs are surely making their way into the festive season too!
<a href="https://click.linksynergy.com/fs-bin/click?id=/P*1jqjSMhs&offerid=1237853.12&subid=0&type=4"><IMG border="0"   alt="Signature HomeStyles" src="https://ad.linksynergy.com/fs-bin/show?id=/P*1jqjSMhs&bids=1237853.12&subid=0&type=4&gridnum=4"></a>
Read on to discover how to implement this years interior trends into your Christmas decor.
Silver Christmas tree with gold decor for a magical white Christmas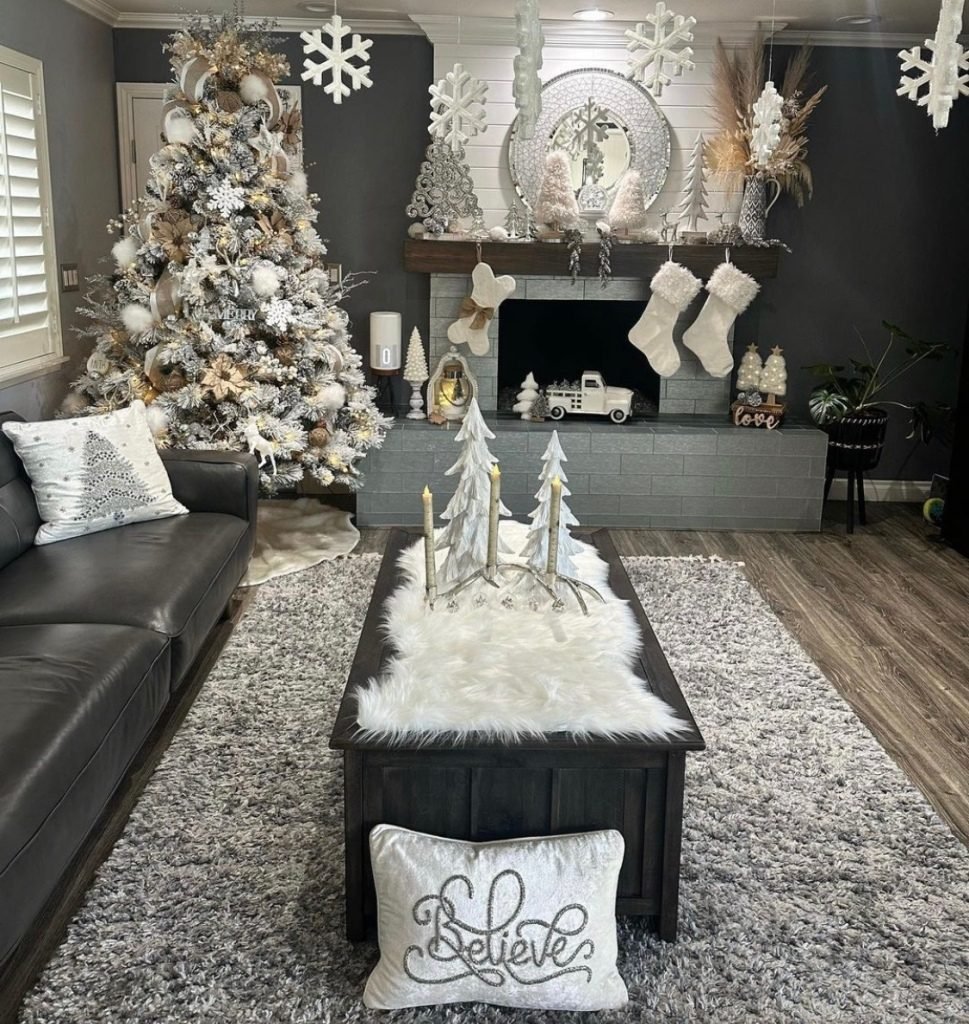 Recreate the magic of a white Christmas with a silver Christmas tree that subtly gives the appearance of a snowy effect. This year, neutral colours like grey and white have been a huge interior trend for a cozy look and replicating that at Christmas will only add to the snug comforts of the festivities.
Bring the green and pink colour trend into your home this Christmas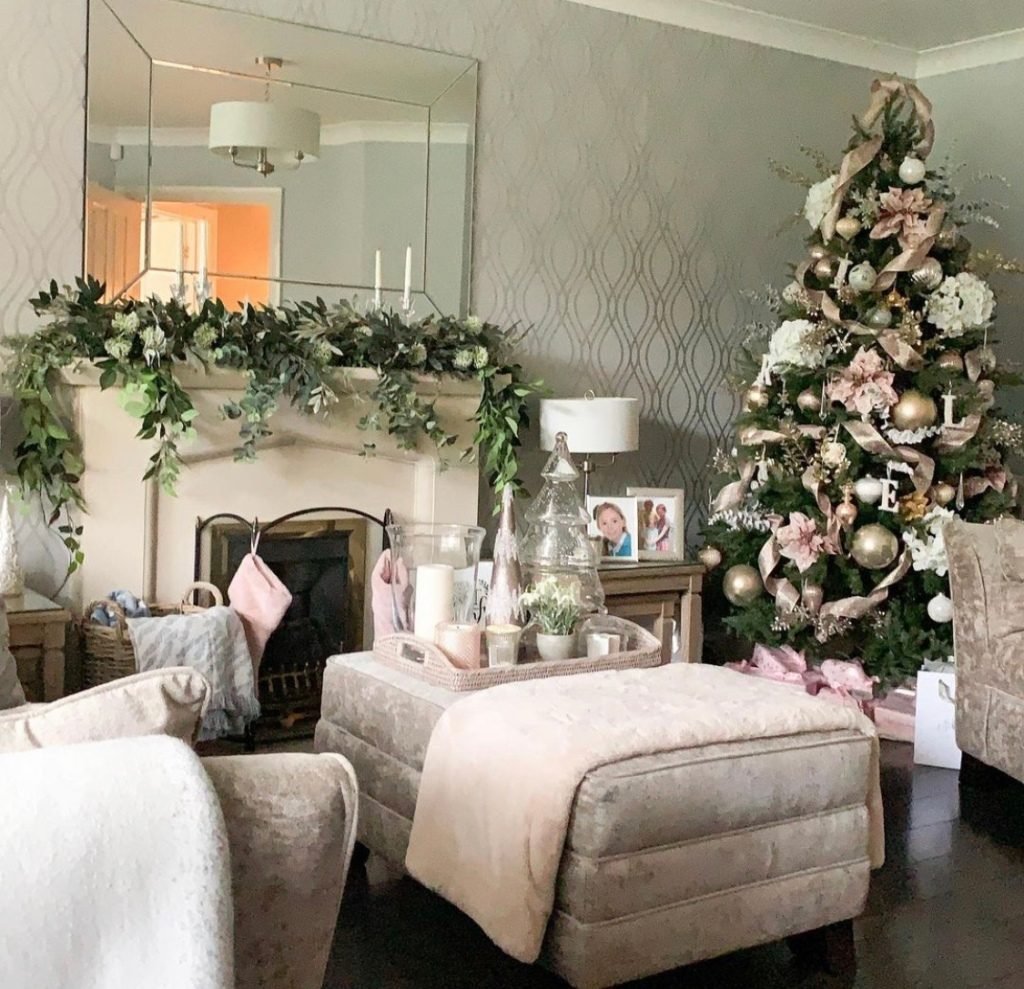 For a warm Christmas look, infuse pink and green together for a relaxing and colourful look to your home. 2022 has been a year of connecting with nature, with green being a colour that emulates the feeling of being outdoors. We've also seen a rise in combining pink in the home as a secondary colour palette to add a touch of coziness and warmth to the interiors.
Modernize traditional Christmas colours to show off your fireplace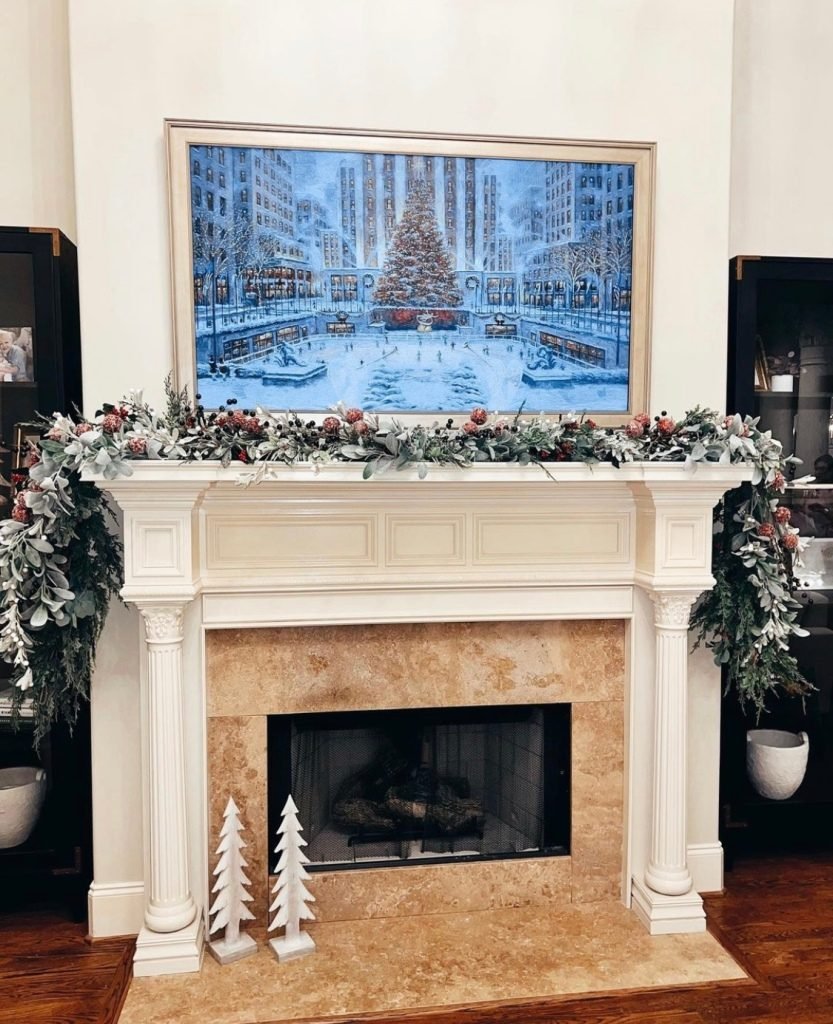 Traditionally, red and green are staple colours at Christmas and with so many ways to decorate a modern home, going back to basics is the key. We love to include a traditional colour scheme in our decor trends for 2022 as classic decor schemes never age, they adapt.
This gorgeous fireplace setup is a prime example of how traditional colours combined with picturesque artwork can bring a modern fireplace to life using the classic colours of Christmas.
Match your dark interiors with black and gold Christmas decor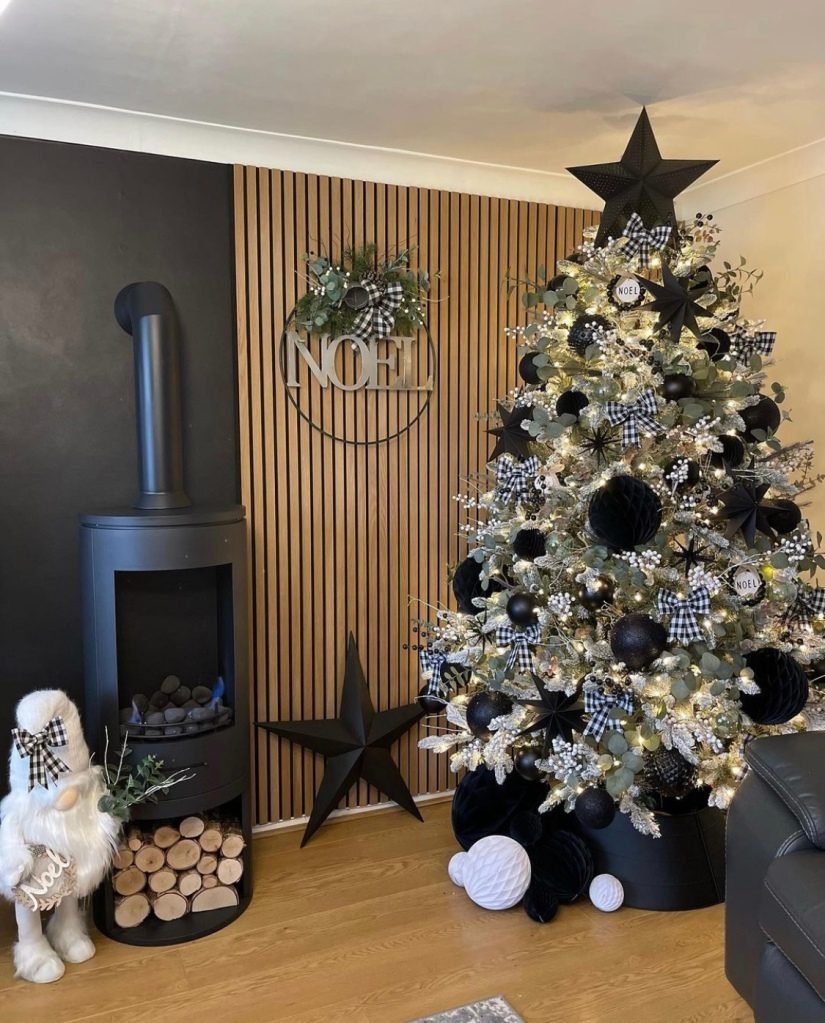 Dark and moody interiors are not going anywhere, with more homes deciding to go to the dark side to bring out a room's comfort and relaxing side. The same goes for Christmas this year, with dark Christmas decor becoming a popular choice that blends in and compliments moody interiors for that festive feeling and calming ambience.
We love the subtle black Christmas decor that Becky has used in her cozy log fire lounge, from the modern reef to the checked bows that flow throughout the room that adds to the interiors style.
Go traditional with a cottage Christmas style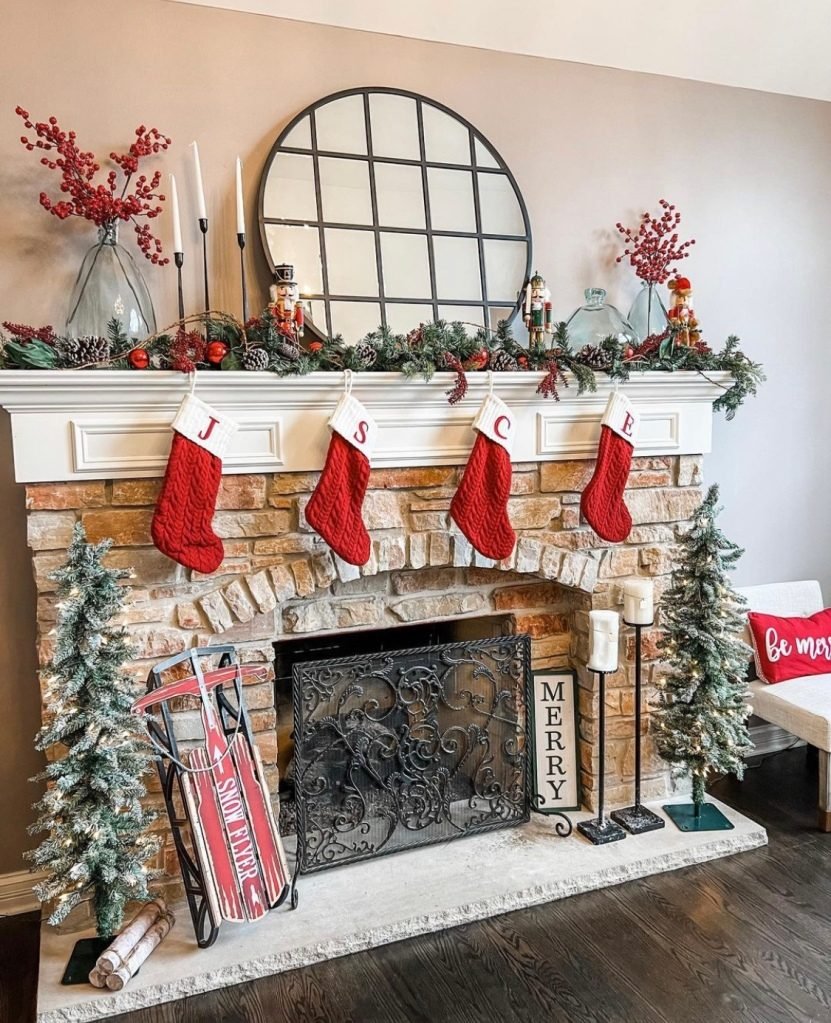 We've seen lots of country interiors becoming increasingly popular with people looking to emulate the feeling of living in the countryside through cozy and neutral home designs. At the heart of most lounges are the fireplace and at Christmas, this allows you to show off your mantle with garlands, ornaments and colour.
This neutral stone fireplace makes us want to retreat after a long country walk and the traditional pops of red and green Christmas decor just ads to the traditional cottage style that feels authentic and cozy.
Warm up a white living room with ambient Christmas decor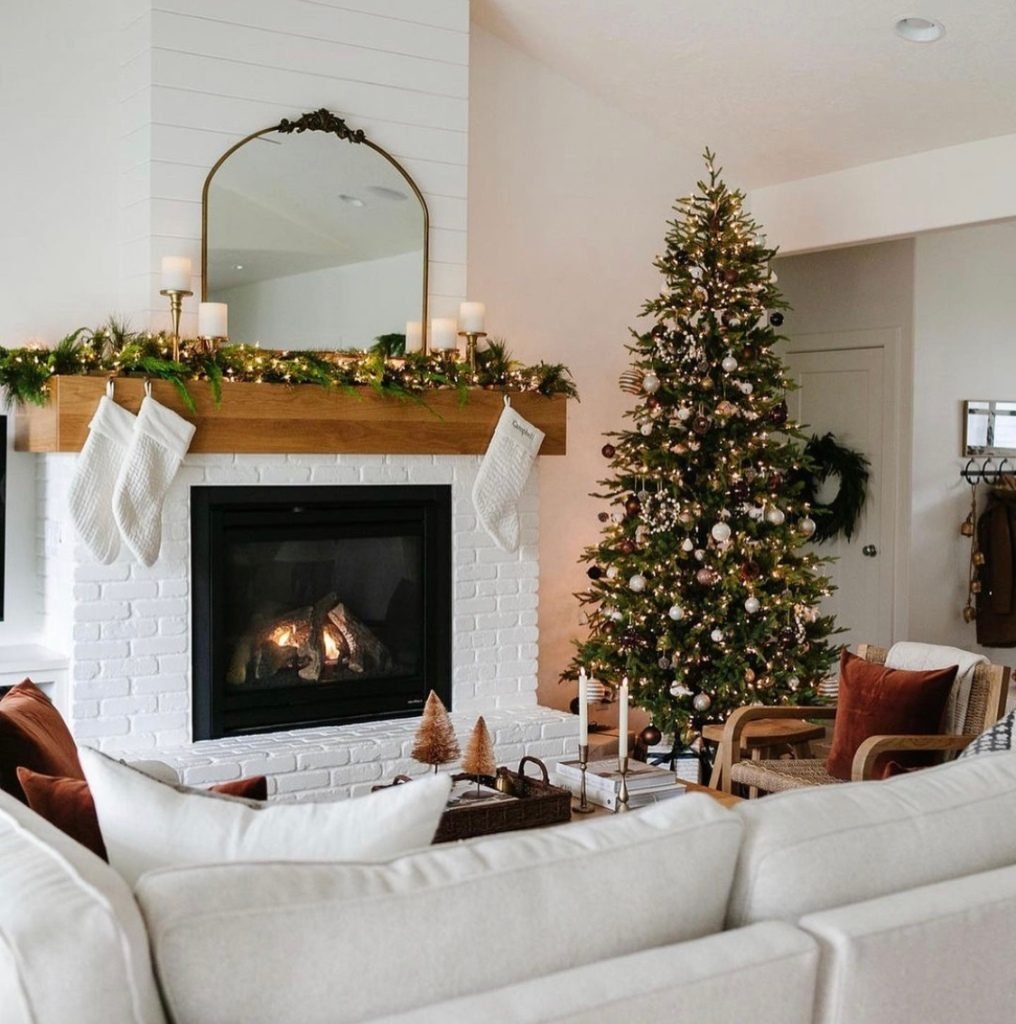 Transform an open and airy living room with the magic of Christmas using ambient lighting and candles to bring in the cozy essence of the festive season. We love this white living room with elegant Christmas decor used in a minimal way that still looks cozy whilst showing off the statement fireplace.
Shop the festive look at The Sommer Home
Christmas decor idea for a small living room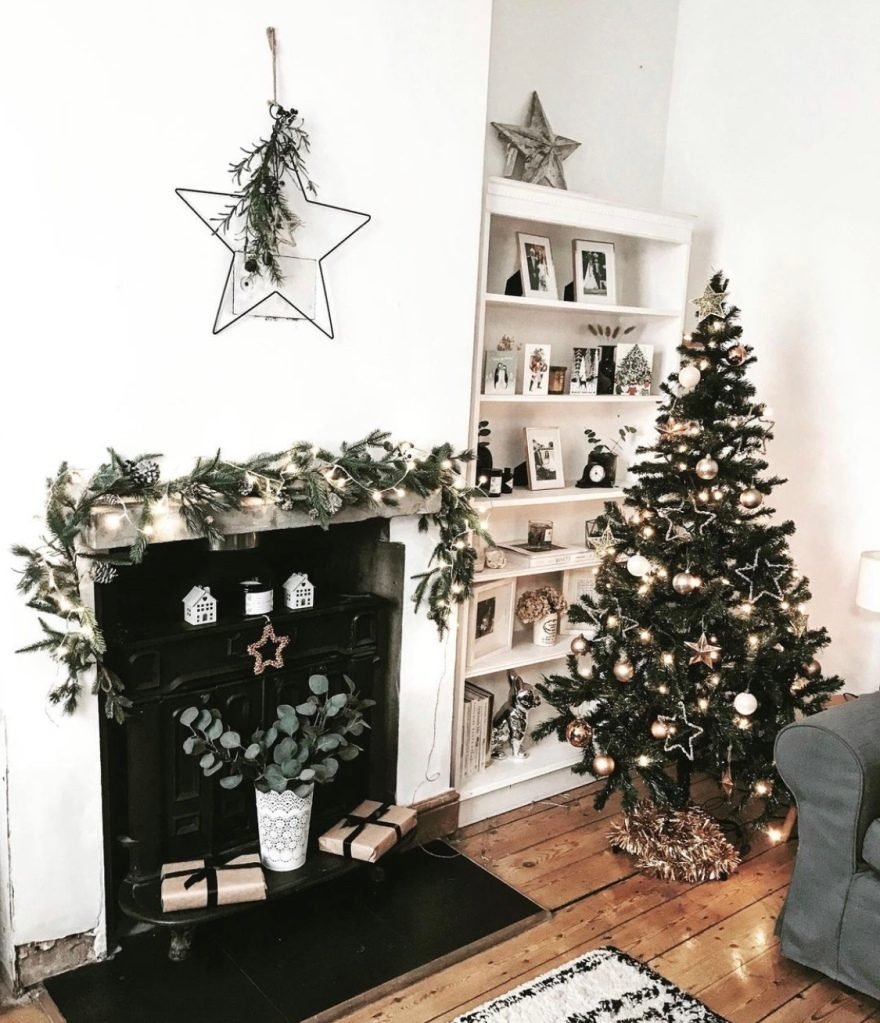 Finding where to put a Christmas tree in a small bedroom can be a challenge. If you're looking for inspiration, take note of this small and elegant living room that utilizes space between furnishings. The key is to use the right sized Christmas tree and decorations for the space to match your furnishings and size of the room you've got to work with.
Calendar garland fireplace Christmas decor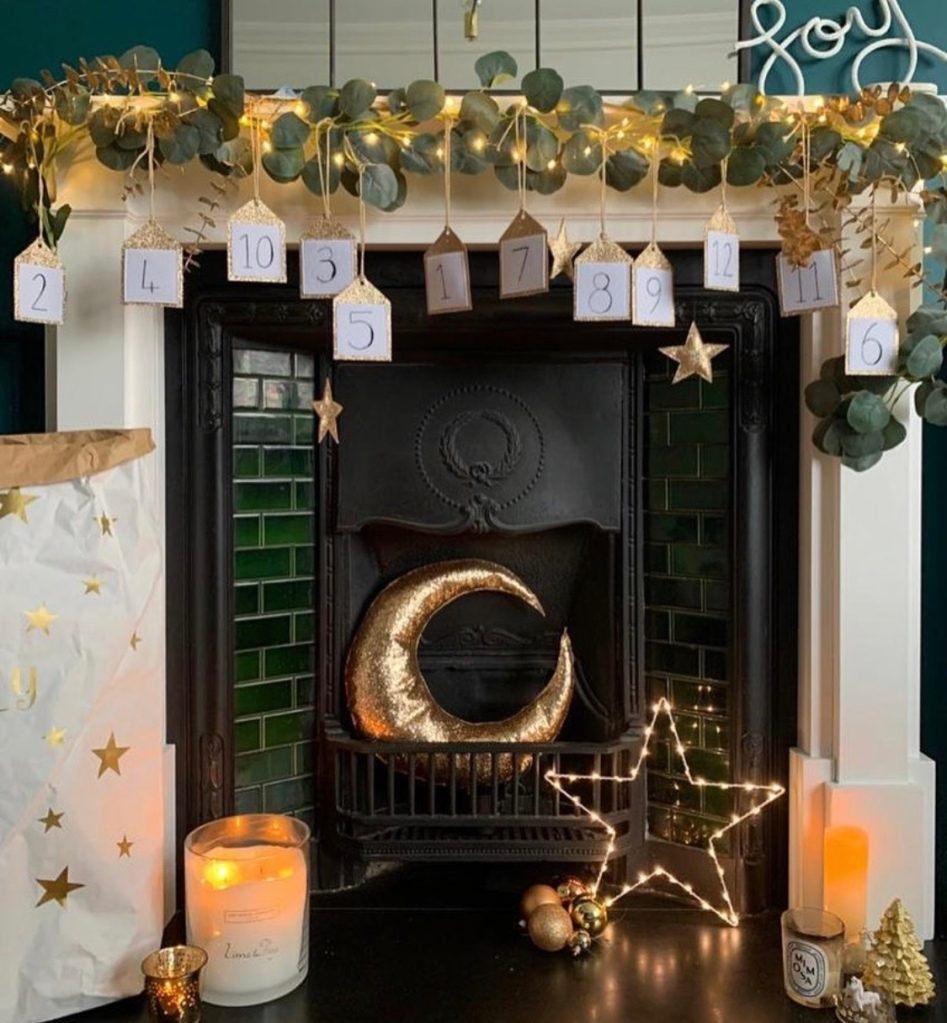 Get the look: Garland from Tilly.bobbin
Spread the festivities throughout December with a countdown calendar Garland over your fireplace to spread the joy of Christmas for a unique touch to your home.
Styling a fireplace at Christmas can be done in so many ways, whether it is decorating your mantel or adding accessories to the foot of your fireplace.
Read our guide on how to decorate your Christmas ornaments >>
Don't forget to style your front door!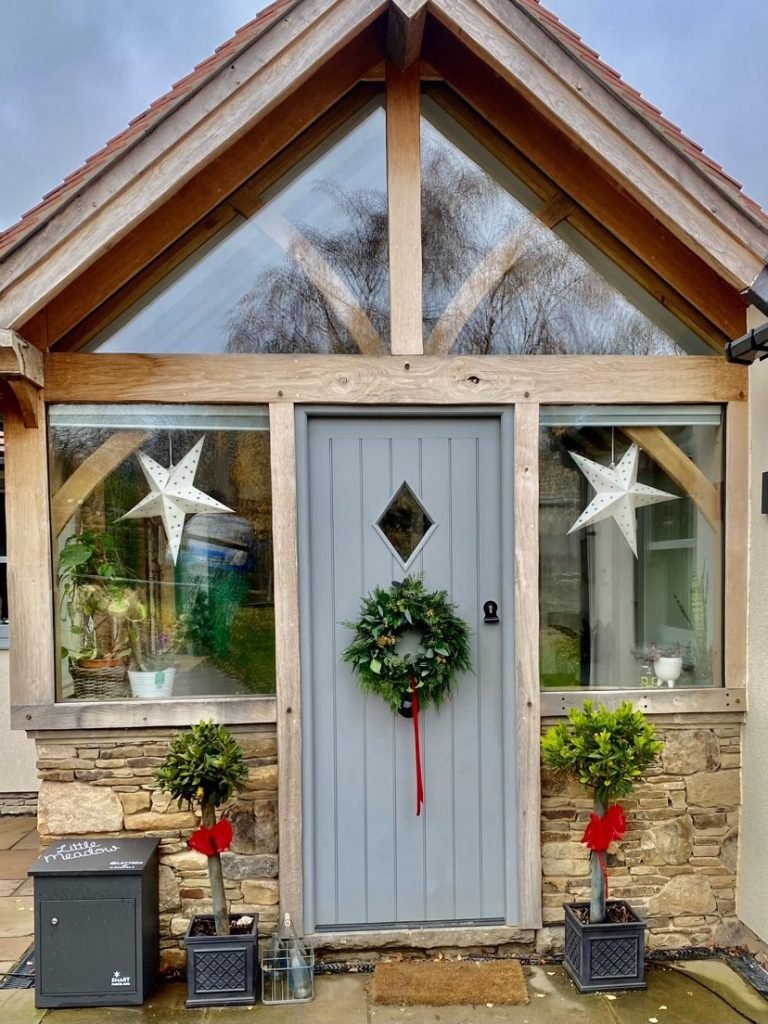 If you don't want to overbear the front of your home with twinkling lights and gigantic ornaments, why not consider a minimal and stylish look? We love this elegant front door with reef and hanging decor inside the windows that add a touch of sparkle in a minimalist way.