What are the living room trends for 2023?
2023 living room trends include a variety of ways to spruce up your home with colour; whether it's neutrals to keep in touch with nature, or dark interiors to feel warm and cozy as the cost of living climate continues to linger into next year.
Adding character to your home in 2023 can include interior trends such as panelling, alcove shelving and mixing traditional and modern design elements together.
Continue reading to find out what the living room trends are for 2023.
Dark decor will carry through to 2023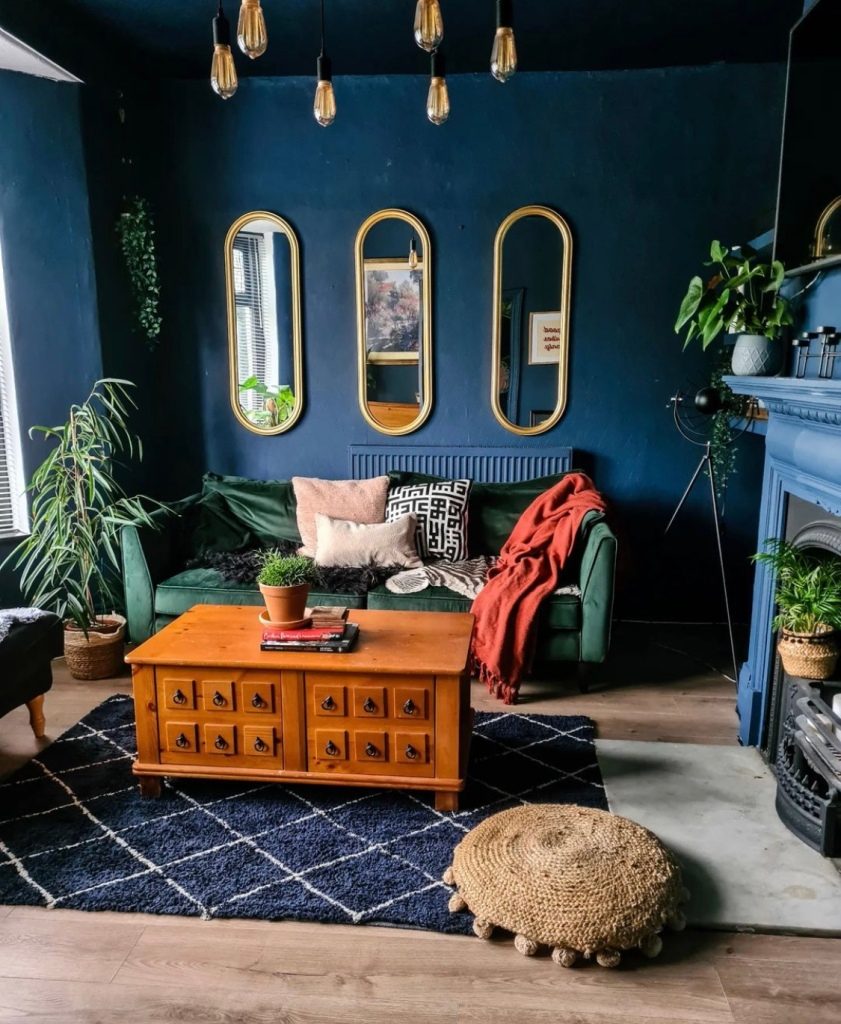 Dark interiors have been a huge trend in 2022 and this will carry on throughout 2023. Offering cozy vibes and a warm feeling, dark interiors are great adding warmth into the space. Consider using warm light bulbs and dark lampshades to create a cozy ambience.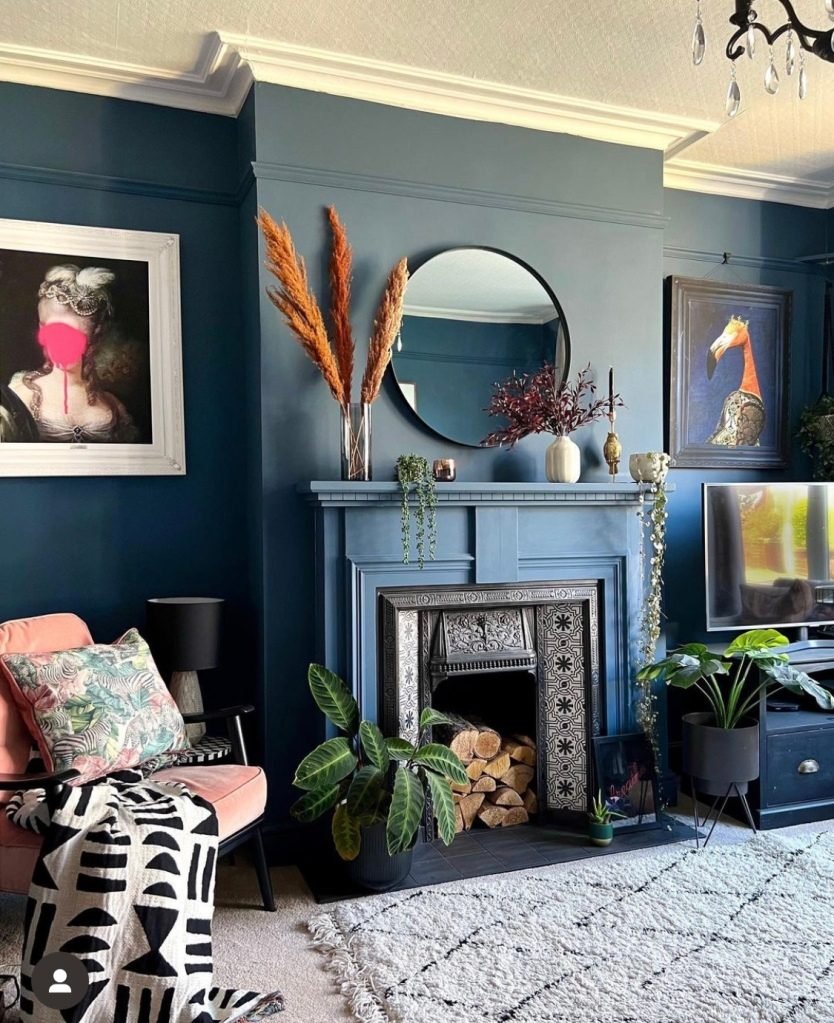 Neutral colours in the living room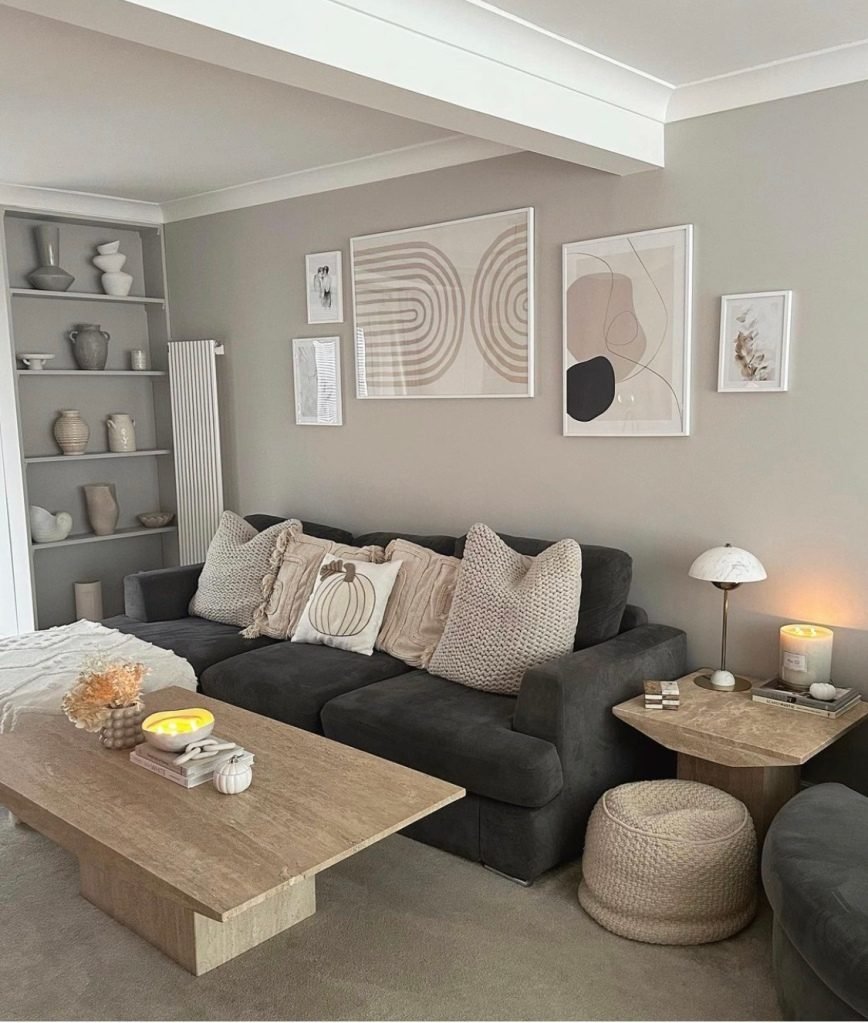 Paint used: Farrow & Ball Cornforth White
We've seen neutral living room designs take the discovery page of Instagram throughout 2022 and this won't change for 2023. With more people looking to create a cozy space in their homes, starting with the living room is most people's go-to as it's one of the main places to recline.
White and grey living rooms will continue to be the base colour to paint walls. While incorporating warm greys and taupes decor to match, such as woven pouffes, throws and cushions to keep warm and snug.
Cottage inspired decor to connect with nature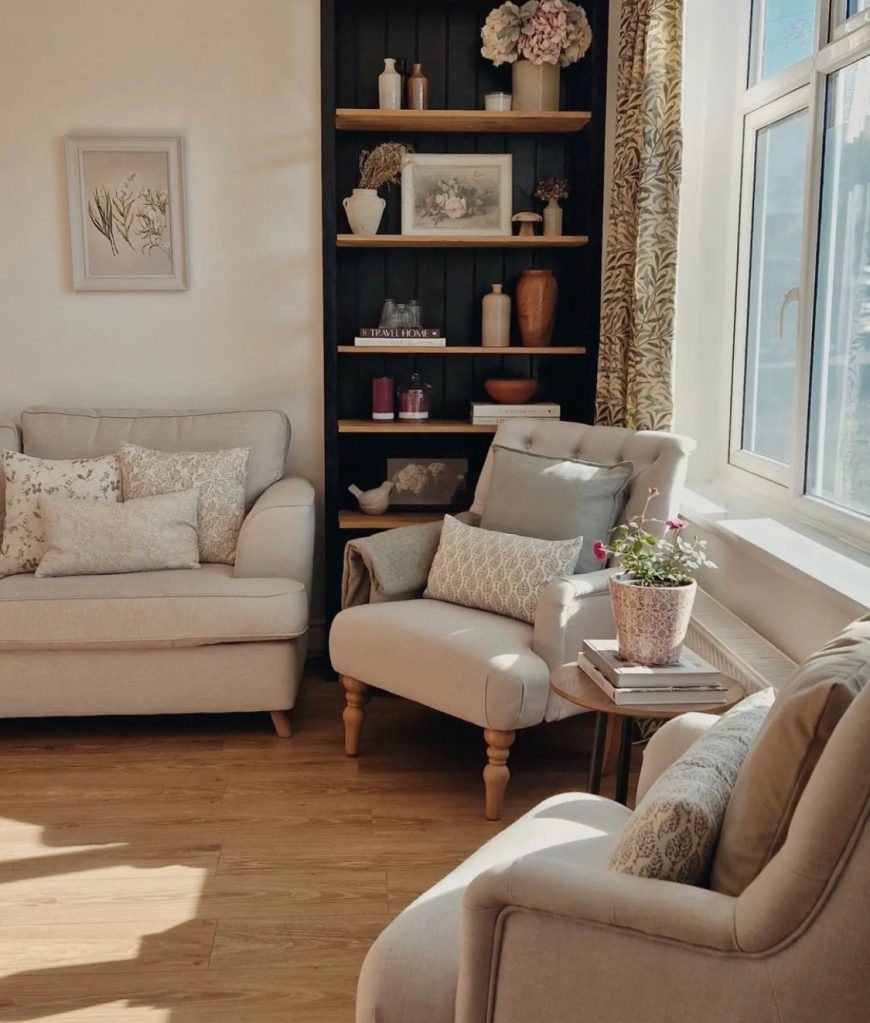 Get the look: M&S sofa and Furniture Market armchair
Cottage core interiors will continue to be popular next year with more people looking to live the country life without needing to move there. Furthermore, neutral cottage interiors will be trendy, adding comfort and style to the lounge while being easily adapted with colour if it tickles your interior taste buds.
Layering cream and browns throughout your space is easy to do and if you love lots of ornaments, accessories and furnishings, then this colour palette is for you. Keeping all your furnishings to one color and blending using various tones enables you to add more while looking minimal and clean.
Mixing traditional and modern with a log fireplace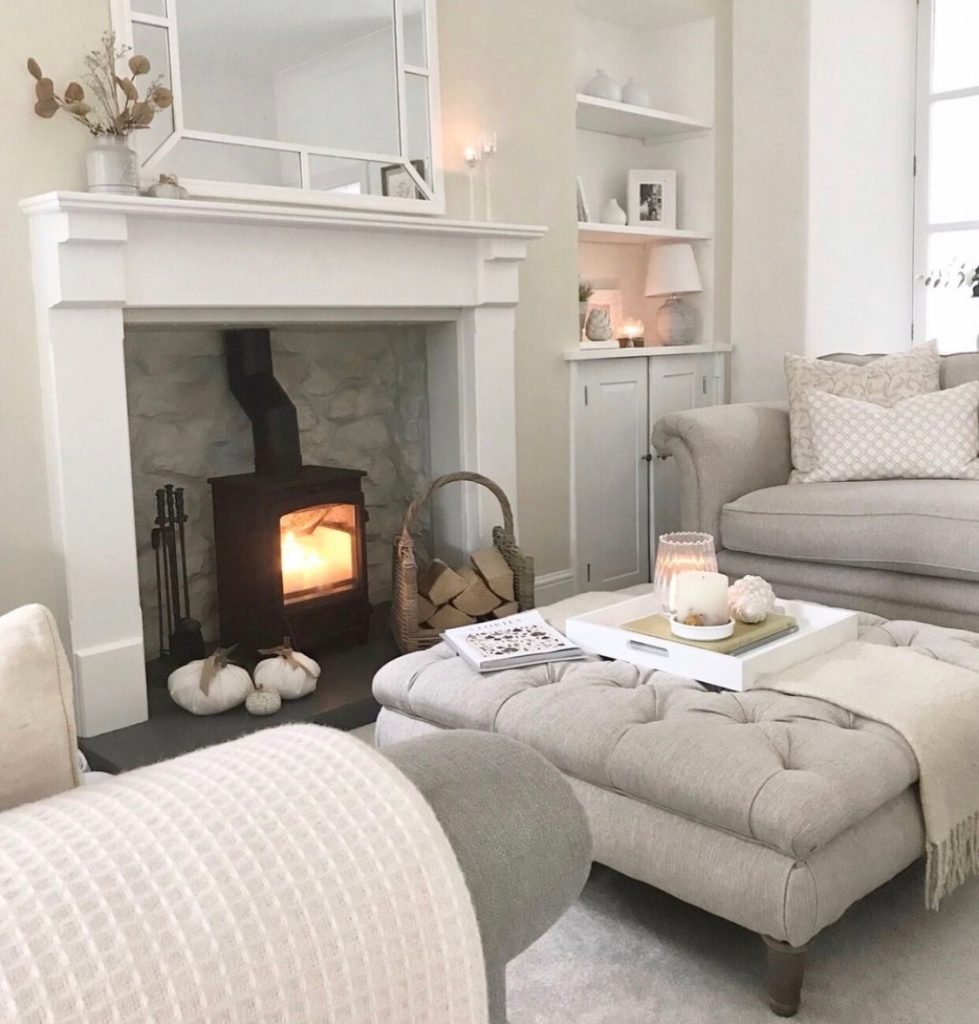 Cozy is the key look for 2023, especially with the current cost of living climate. More and more of us want to create a space that feels snug and warm and what better way than with a log fire. We love this white living room that showcases the log fire as a bold statement for a snug setting.
Tip: according to Money Saving Expert;
*The Energy Savings Trust (EST) estimates that a wood burning stove can fill 10% of the heating needs of the average home, reducing your energy costs, particularly if you rely on electricity for heat.
Interiors that bring the outdoors in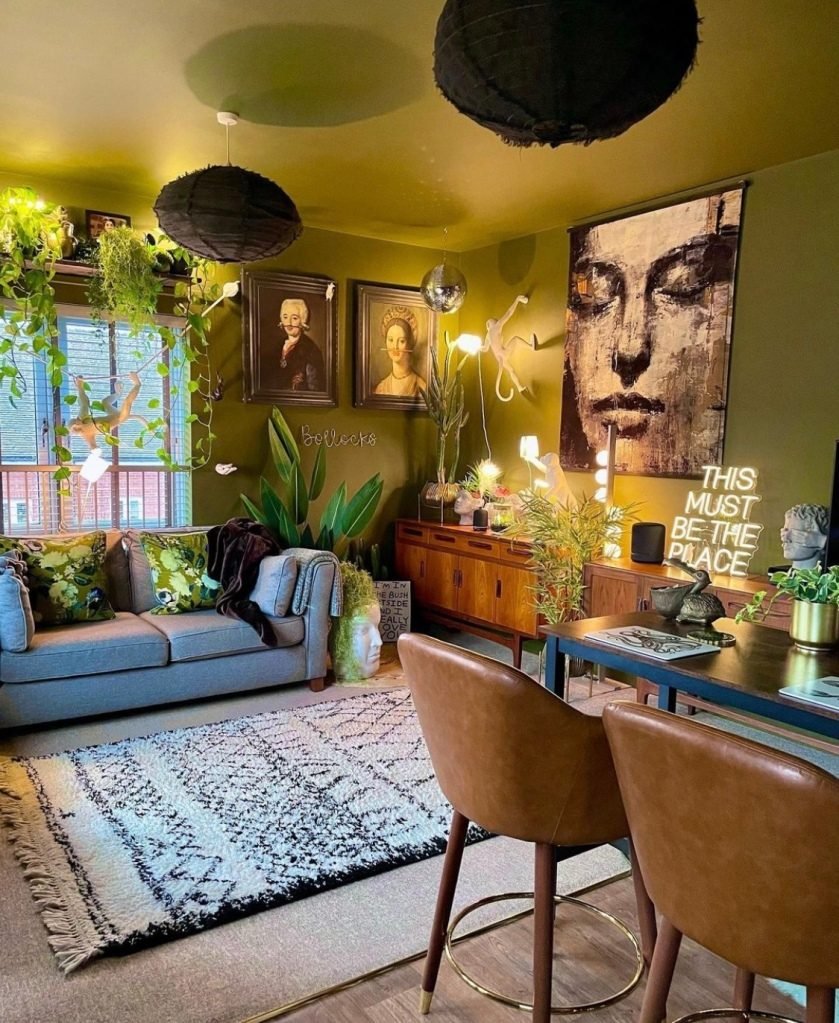 Filling your home with the colours of nature will be big for 2023. With eco-friendly incentives, climate and ways of live going more and more environmentally friendly, our colour choices will start to reflect that even more into our homes. With many shades to consider when decorating your living room, from jungle green to seaside blue, sandy creams and pastel colours, there's plenty of colours to bring in nature's colour palette.
Dulux has announced the colour for 2023 stating:
*The shade for 2023 is Wild Wonder™ – a positive, glowing tone, inspired by the natural world.
Panelling to add periodic character in the living room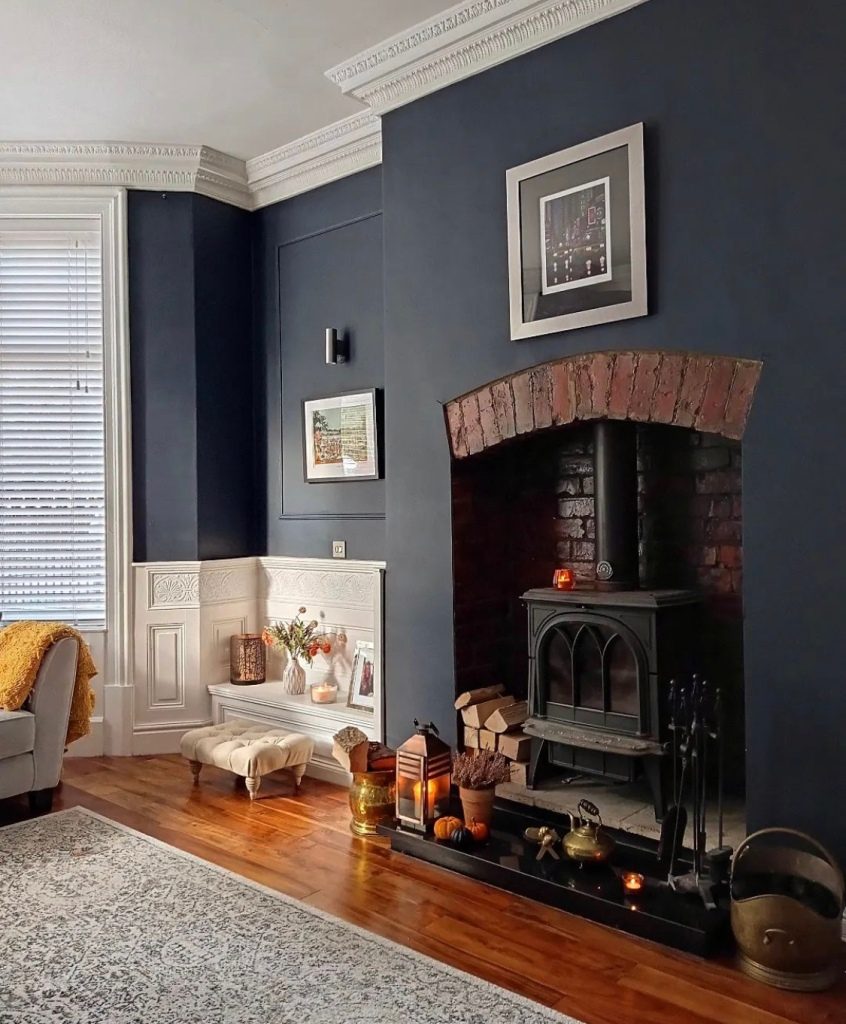 Panelling will continue to be a popular interior trend for 2023. It's a great way to add periodic character to any type of home, whether it's a new build or a Victorian house. Panelling is also good for adding contrast to your walls which can make your space appear taller and bigger when using half paneling, which will make your lounge feel spacious and elegant.
Incorporate bold artwork to brighten up living room walls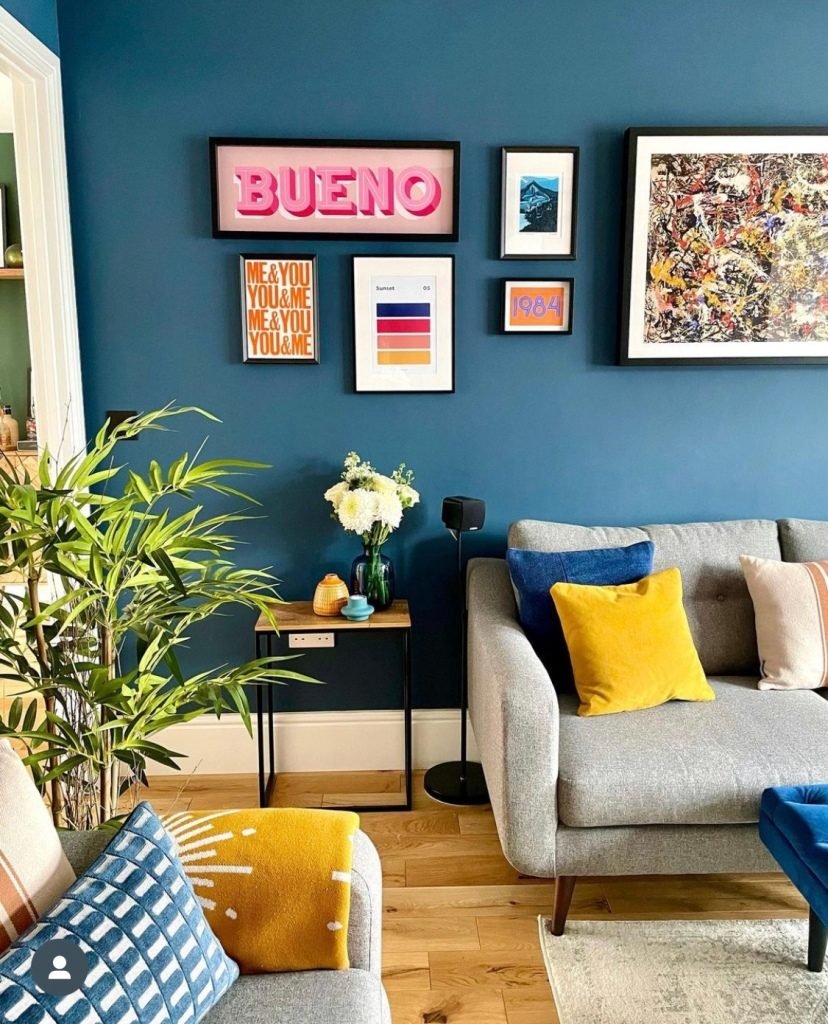 Gallery walls are great for sprucing up a large space to give it more depth and character. It's also a great way to be expressive and show off your personality. Gallery walls in living rooms can look edgy and fun whilst still being mature, choose black frames to show off colourful artwork for a modern look.
Use alcove shelving as part of your rooms decor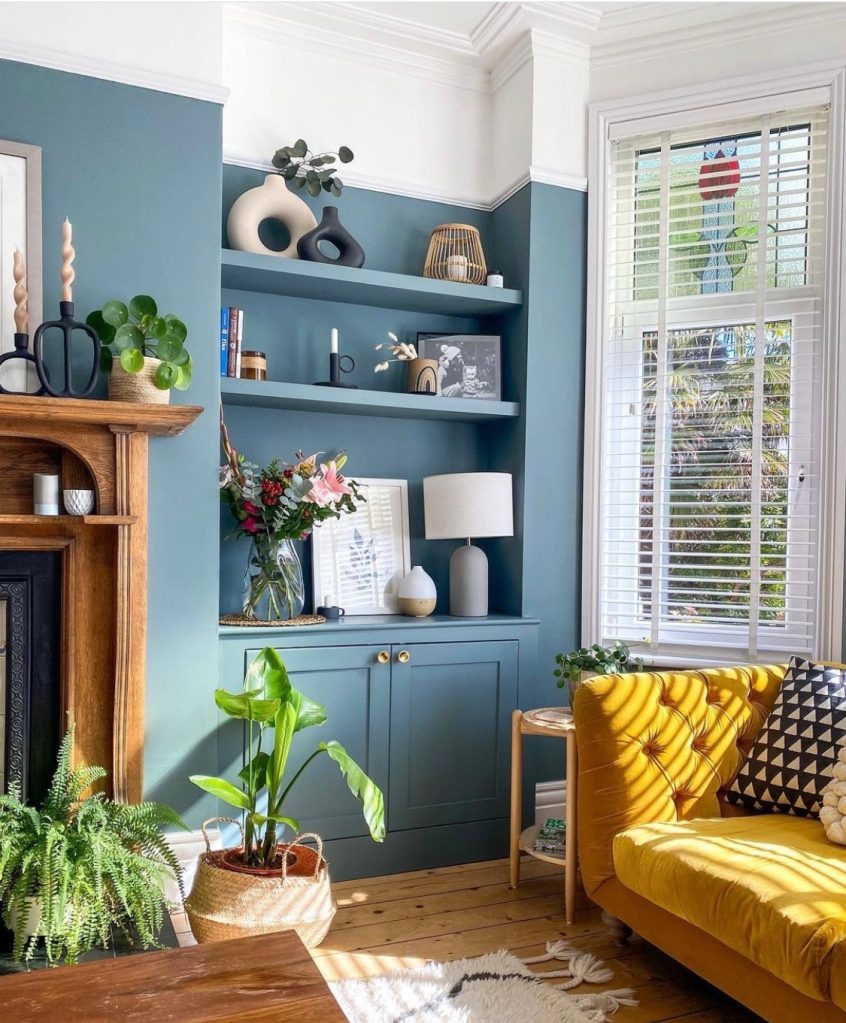 If you've got an alcove in your living room why not consider adding floating shelves to maximise on your space? We've seen an increase in alcove shelving in modern homes to replicate the aesthetics of a Victorian style home. Incorporating alcove shelving into your living room is also a great way to introduce more colour to the space to brighten up your walls.