Welcome to our guide on clever furniture and decorating ideas for entry hallways. We know that a cluttered and disorganized entry can make your home feel less inviting and it also sets the tone when you step into your home.
There are some clever storage ideas, decorating and organization tips that you can follow so you don't make any of the below mistakes to your entryway hallway. Continue reading to get ideas on making your home your sanctuary.
1. Make sure to plan first
Before you start thinking about colour and patterns, take a moment to assess your hallway and consider your style and storage needs. Think about what items you need to store, how often you need to access them, and what kind of storage solutions will work best in your space. Consider whether you need shelves, hooks, baskets, or cabinets to organize your belongings.
A great way to map this out is to grab a paper and pen and draw your hallway space so that you can visualize what it looks like now and the changes you want to make.
2. Don't forget to use the walls! 
Wall space is valuable real estate that should not go to waste. Use wall-mounted shelves, hooks, or pegboards to create vertical storage solutions. Wall-mounted shoe racks or coat hooks can keep clutter off the floor and create more space for movement. Hanging baskets or shelves can also be used to store small items such as keys, sunglasses, or gloves. Before you know it, you'll have plenty of space to get in and out due to the space saved using your walls!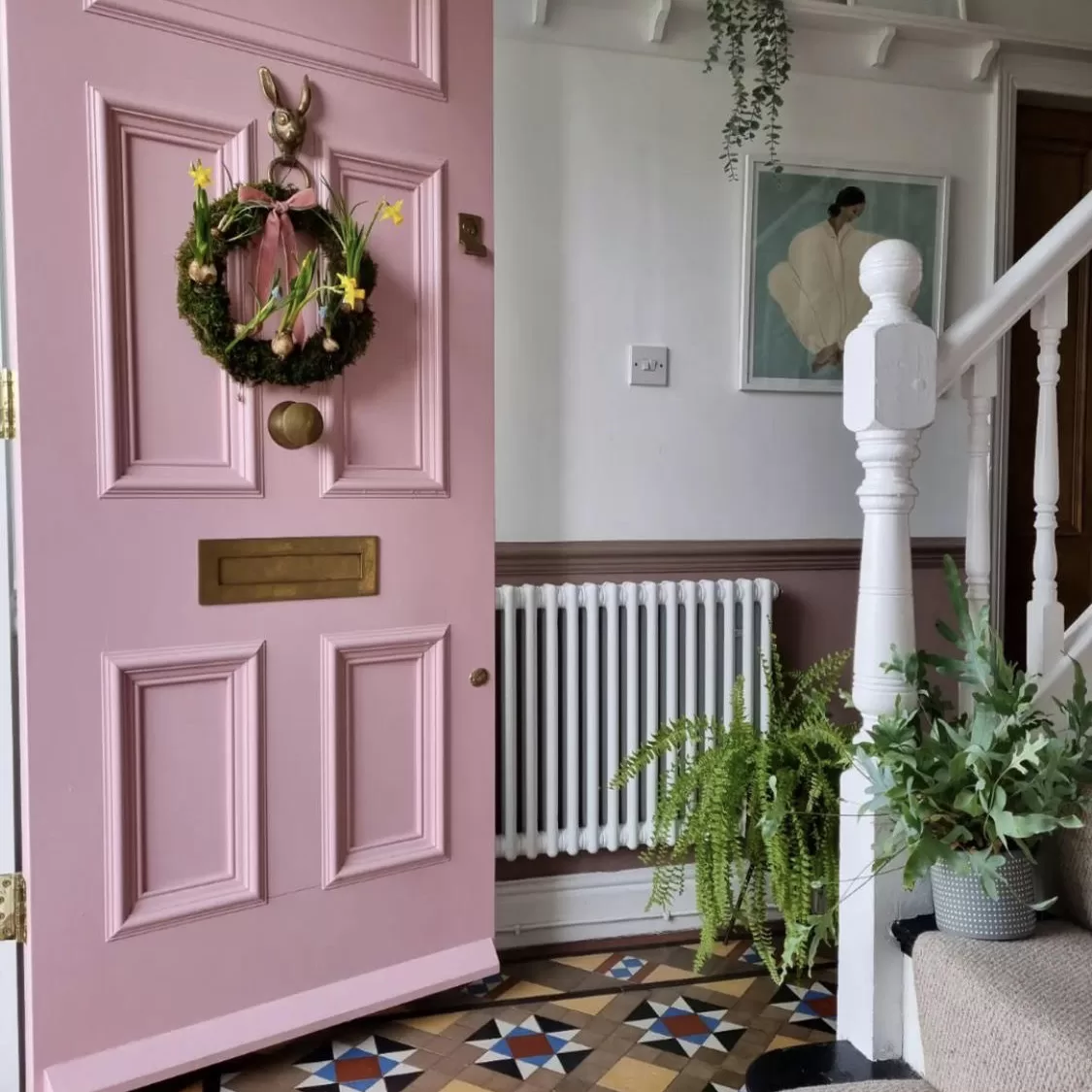 Image by @ohmyedwardian uses shelving across the top wall of the entranceway to add extra space to style the walls. High shelving is great for adding colour and decor to the space to give it more character and charm.
3. Find ways to be creative with furniture
Using furniture that doubles as storage can be a great solution, so don't forget to choose wisely when it comes to styling your entranceway. Some ideas include:
An entranceway bench with built-in storage can provide a place to sit while also holding shoes or other items.
Narrow console table with drawers or baskets can provide additional storage while also serving as a statement piece.
Storage ottomans or trunks can also be a great way to store items while providing seating.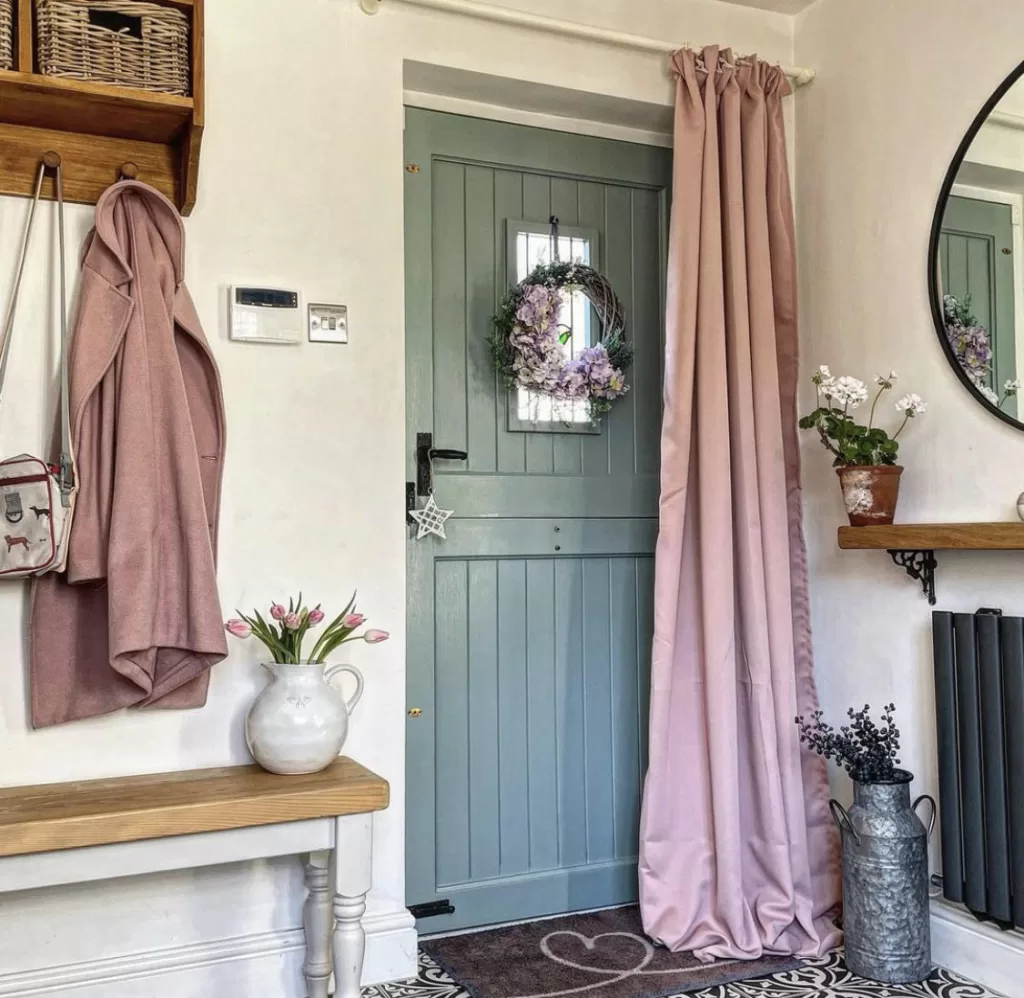 Image by @ourlittlechurchcottage uses storage solutions such as bench and wall-mounted coat racks and cupboards to maximize floor space.
4. Top tip: Use baskets and containers
Baskets and containers are an easy and inexpensive way to organize small items and keep them off the floor. Use baskets or boxes to store shoes, scarves, hats, and gloves. Clear plastic containers with lids can be used to store out-of-season items, such as winter coats or boots.
5. Remember, every hallway is unique!
Not all entranceways are made equal! Don't fall into the trap of decorating a hallway that doesn't provide space, function and style. If you have an awkward shape or sized entranceway, consider custom storage solutions and furnishings. A carpenter can design and build custom shelves, cabinets, or other storage solutions to fit your specific needs. This can be a more expensive option, but it will ensure that you have the exact storage solutions you need and can maximize every inch of space in your hallway.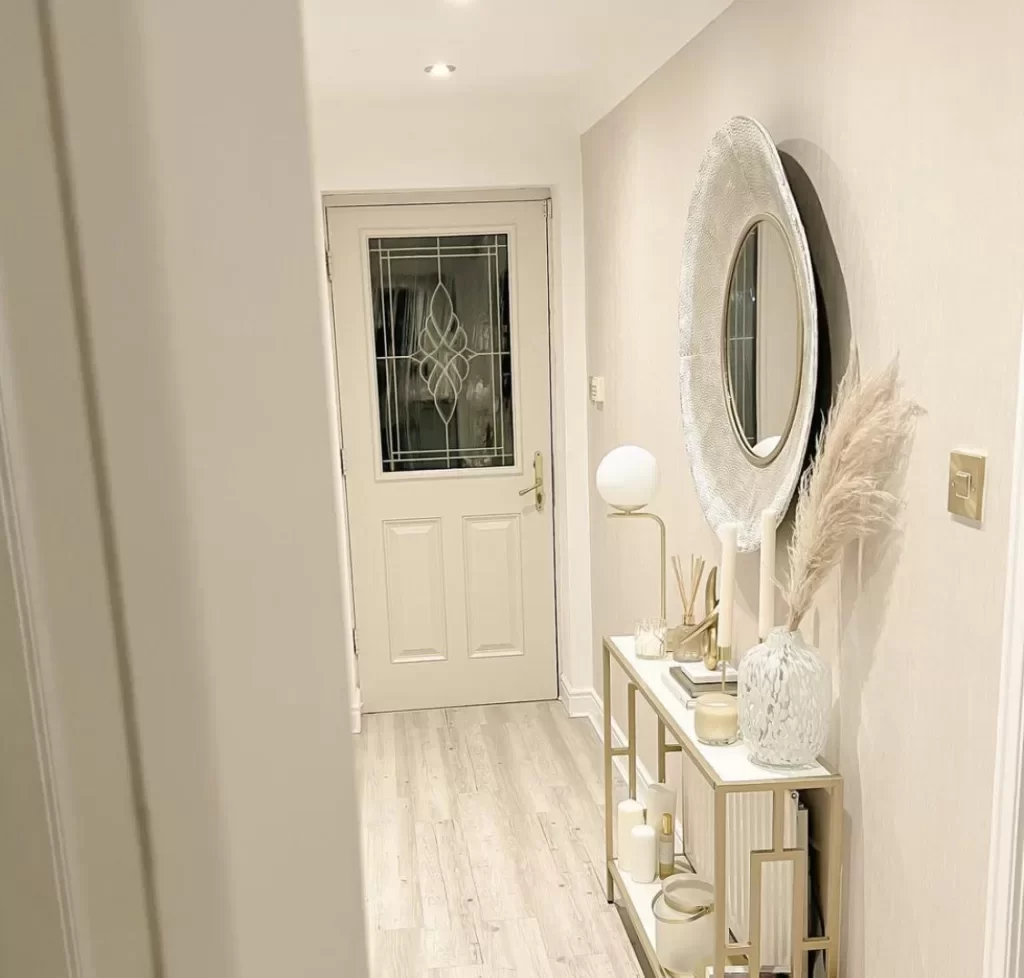 Image by @homebycullen uses a thin console table to cover the radiator for a clever way to utilize the space without having to sacrifice on the layout of the entrance.
In conclusion, an entrance hallway does not have to be a source of frustration. With a bit of planning and creativity, you can create clever storage solutions that will maximize space and keep your hallway organized and inviting. Whether you use wall-mounted shelves, furniture with built-in storage, or custom solutions, you can transform your small hallway into a stylish and functional space that you and will love for years to come!
Will you avoid these hallway mistakes? Read more ideas and home advice below!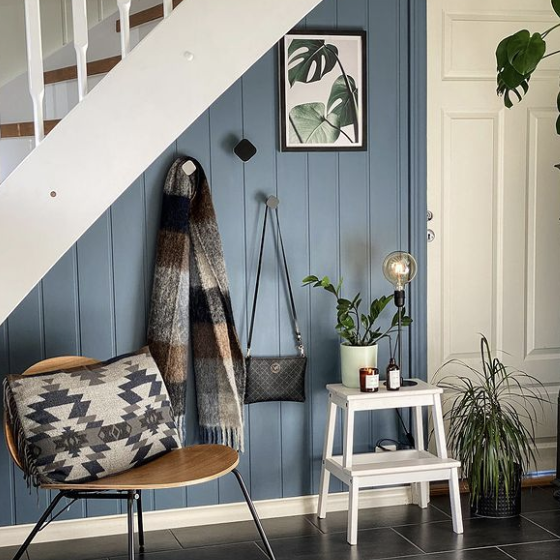 Bathroom Bedroom Decor Inspo DIY and renovation Hallway How To Interior Trends Kitchen Living Room Uncategorized