Bring coastal charm to your garden this summer with our handpicked accessories that will instantly give you that exciting vacation feeling. From dining sets to visions and al fresco carpets – check out our must have accessories for your outdoor space.
Adorn your seating with nautical pillows
Whether you've got a rattan set or a dining table in your garden, these pillow cases from Wish are not only budget friendly but can be reused in the home during the winter and autumn with simple and timeless prints.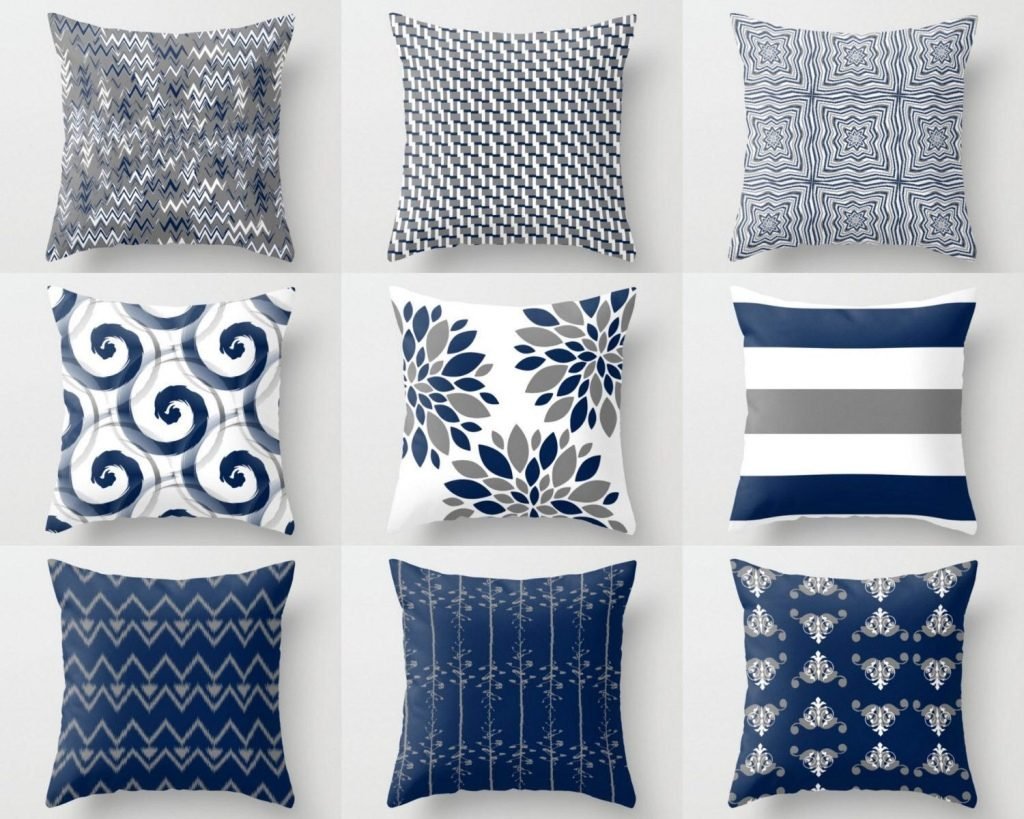 Stylish outdoor chairs
Adding statement seating can make all the difference to your outdoor space to give your garden style and functionality. This rattan floral frame chair is aesthetically pleasing and super comfy. If you've gone for a tropical theme in your garden this chair is the perfect addition for a dining chair or on its own as a reading chair.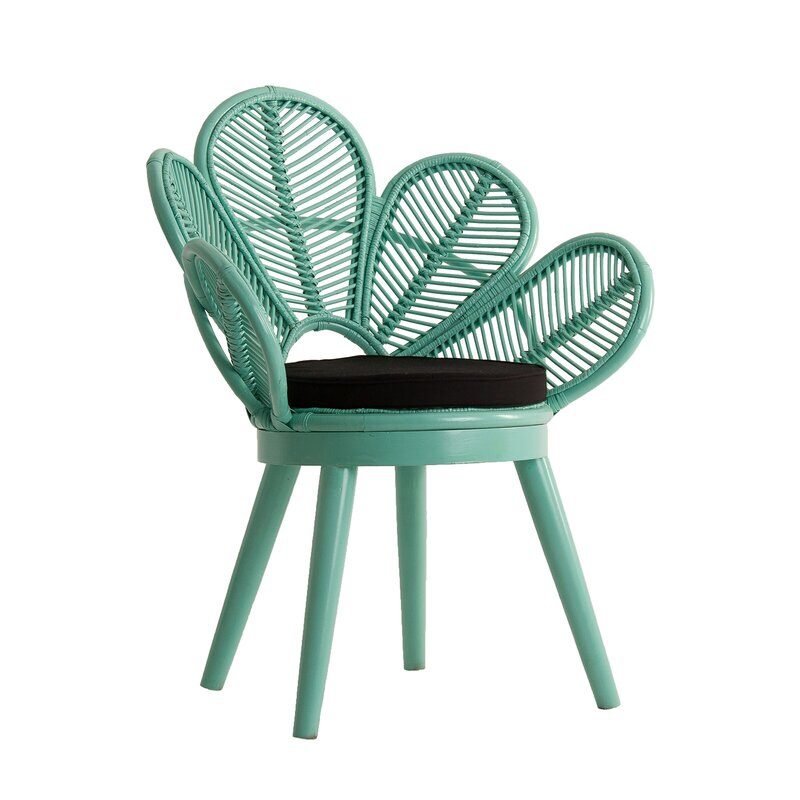 Soak up the sun on a lounger
Sunbathe in style with this double hammock lounger with wooden frame that will add a beach vibe to your garden. Why not add some oversized cushions or a throw to make it super cosy at night while watching a movie beneath the stars?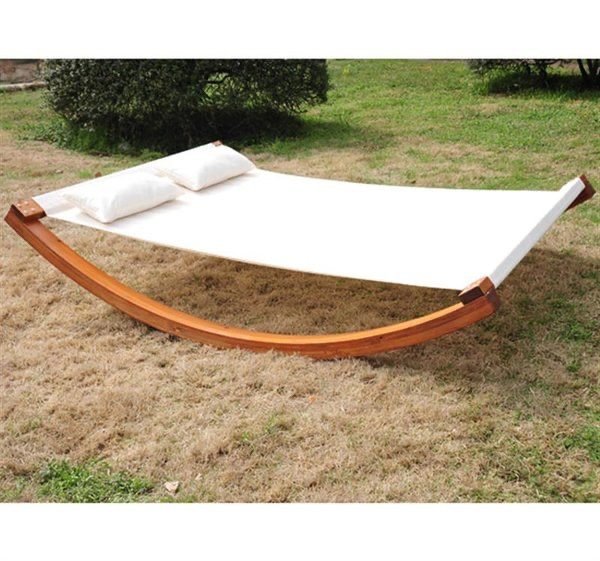 Add a water feature to your outdoor space
Enjoy the sound of water trickling in your garden to recreate beach days. This fabulous blue water feature will add a splash of colour to your outdoor space. Thanks to it's solar powered panels, there's no wiring involved so it will look pretty anywhere in your garden without having to hide away wires.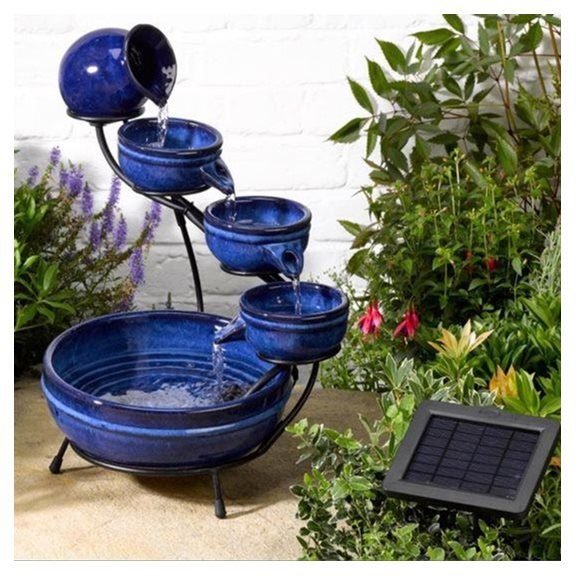 Layer your patio with rugs
Adding a vibrant rug just like this outdoor trellis round rug in a nautical blue will add instant beach vibes to your outdoor space. Combine with green plants and lanterns for a chic look.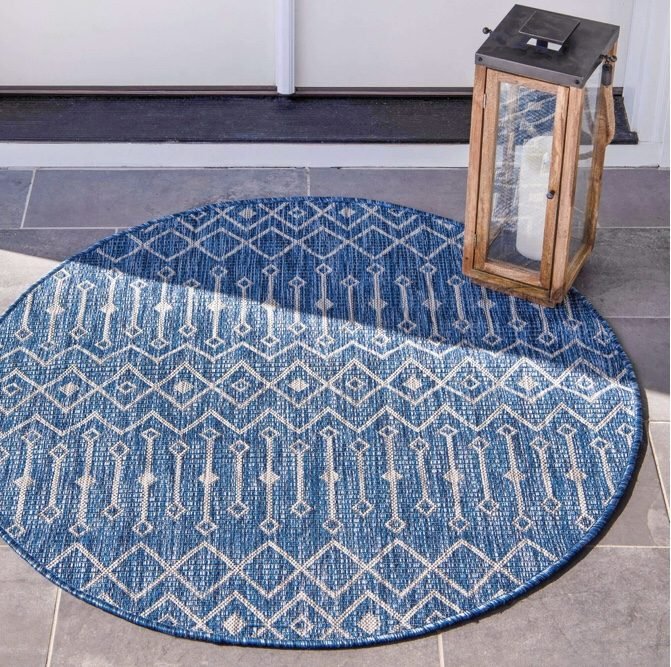 Add a tropical palm tree (or two)
There's nothing more fitting than swaying palm trees when conjuring up images of a beach getaway. Add a touch of paradise into your garden or patio with these faux palm plants, which will keep all year round.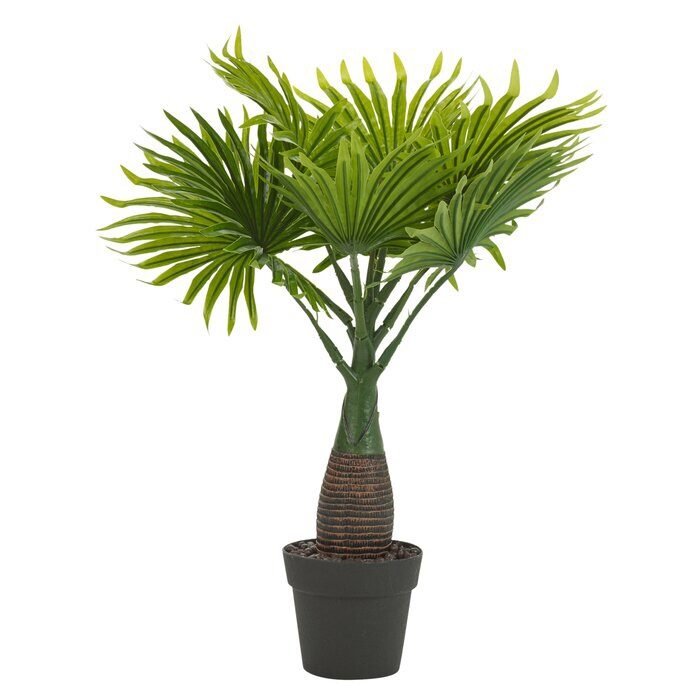 Add colour to your outdoor dining
Adorn your outdoor dining table with this H&M table cloth that will transform any basic dining set with a pop of colour and the braided fringe adds a touch of bohemian charm.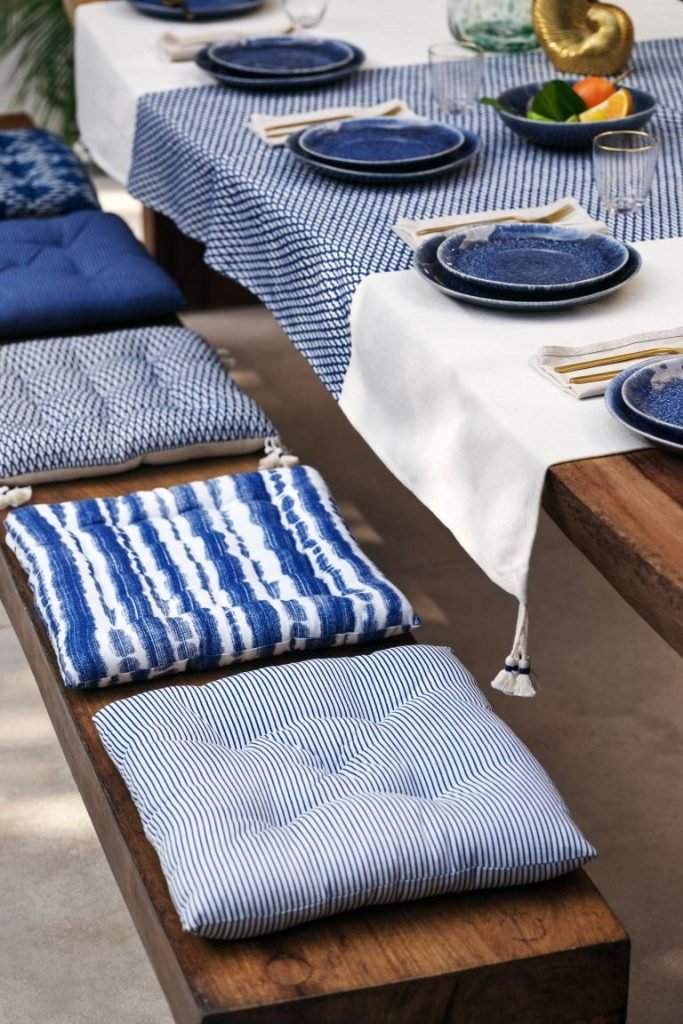 Your very own beach bar
Shake your own cocktails at happy hour in the comfort of your garden with this bar and stool setup. Personalise your bar with signs and props.