Small, yet stylish bedroom ideas
Decorating a small bedroom can seem like a difficult task to achieve, especially if you've got big plans and lots of character to add to the room.
However, don't fear, we have plenty of inspiration on how to make the most out of a small bedroom including layout ideas, decor inspiration and colour schemes to make your bedroom appear bigger.
Read on to find our best small bedroom ideas from our favourite Instagram accounts.
Coordinate your decor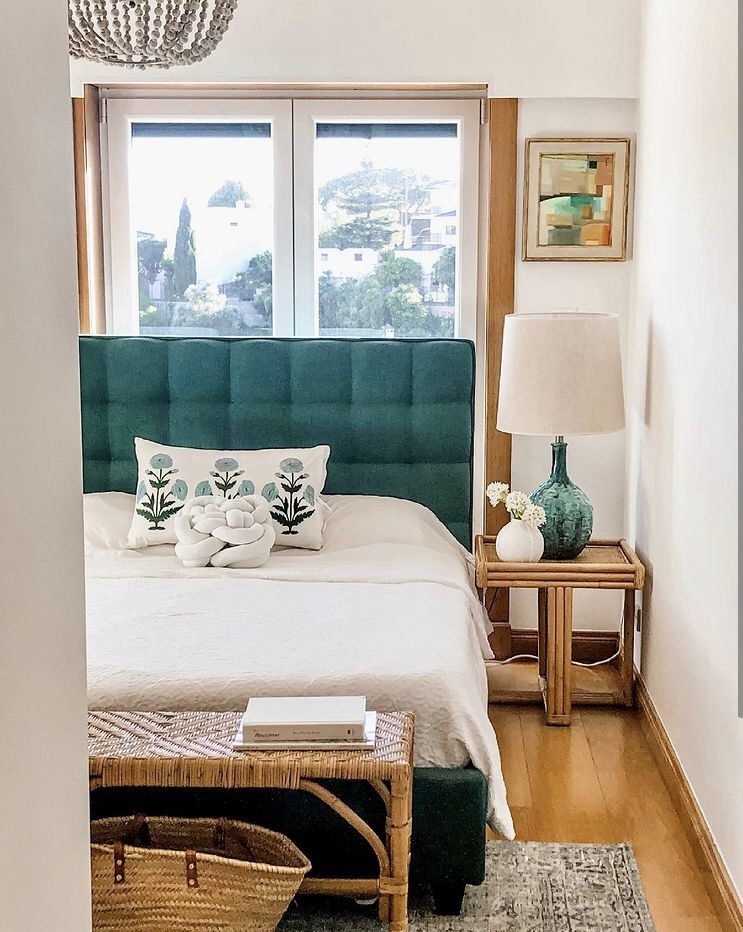 Image source @patinaville
When styling your small bedroom always keep your colour palette simple so that your interiors are coordinated. Like this style by @patinaville that uses a natural palette of white, green and browns to effortlessly style a small space. What's more, furnishings like weaved tables, bed stools and patterned fabrics build up texture in the space without over furnishing the space to bring in style.
"Don't hesitate to add a punchy color and a few vintage touches; they help personalize even a tiny room." Christina Toth – @Patinaville
Top tip: keep your duvet sets simple and bring in colour through pillows and accessories to keep your space minimal and clean.
Keep it neutral but cozy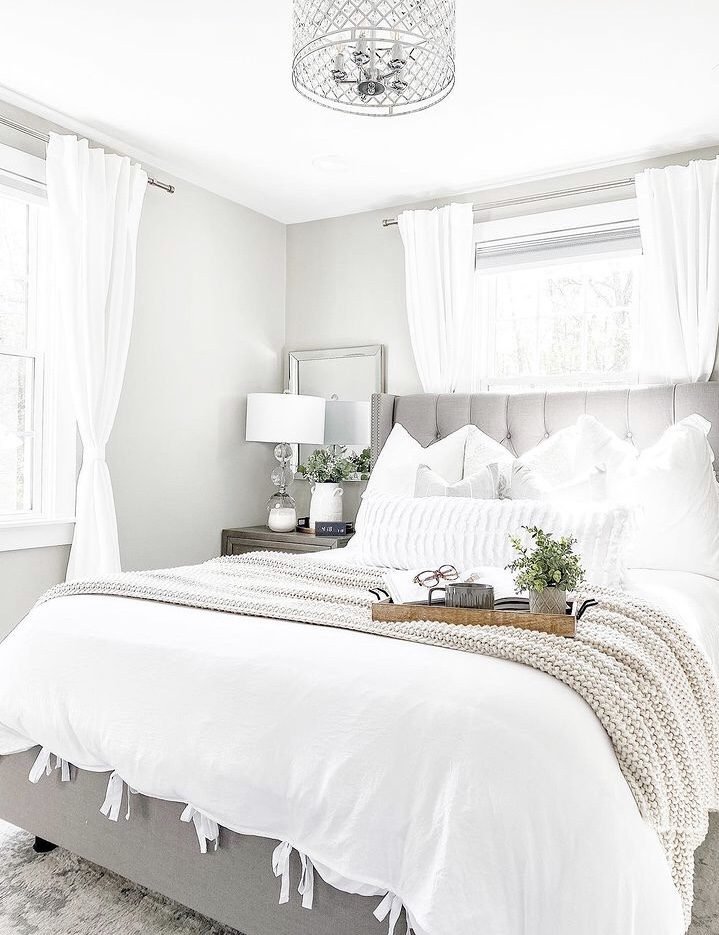 Image source @acornhillhome
If you decorate a small bedroom with too much colour and accessories you will run the error of making your space too cluttered.
This cute and cozy grey and white bedroom by @acornhillhome is the perfect example of how to use a neutral palette to make a small bedroom look snug and fresh. Add fun accessories to your bed with chunky throws and textured pillows.
You can find more interior inspiration at acornhillhome.com
Use colour to brighten up a small room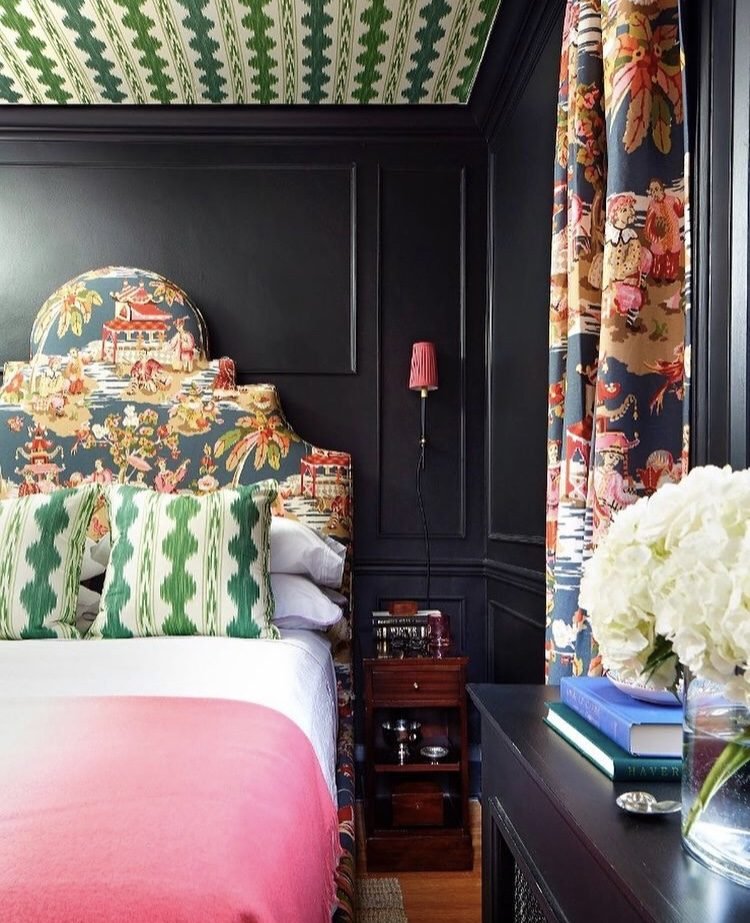 Image source @cynthiafergusondesigns
You may think that styling a small room should be minimalistic, which can be true with furniture. However, playing with colours and patterns that clash can create a fun and inspiring space for your small bedroom.
Add character to your walls by using patterns and bold colours, like this fun and eccentric bedroom design by @cynthiafergusondesigns.
Top tip: in a small bedroom, use pattern wallpaper or paint work on your ceiling to trick your eyes on your room's proportions.
Keep your furnishing simple but stylish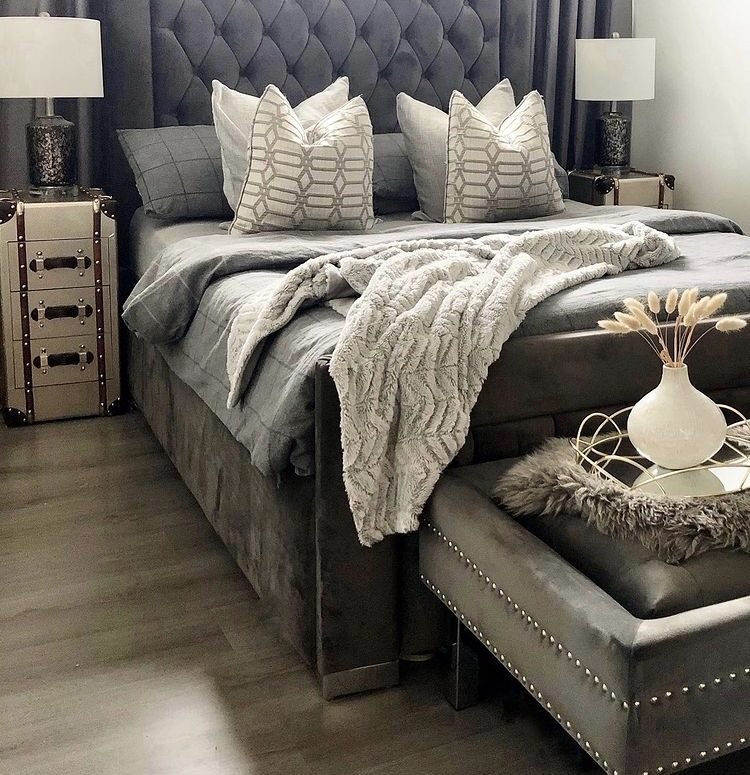 Image source @little_house_life
Choosing the right furniture for a small bedroom can be a difficult challenge, but it doesn't mean you have to miss out on stylish decor.
Pick the right furniture for your space, like this design by @little_house_life that uses metallic table stands for light to reflect off and various grey tones to make the space cozy and functional.
Top tip: if you don't have much storage space invest in a stool or bench at the end of your bed to keep accessories on.
Use soft interiors to make your space inviting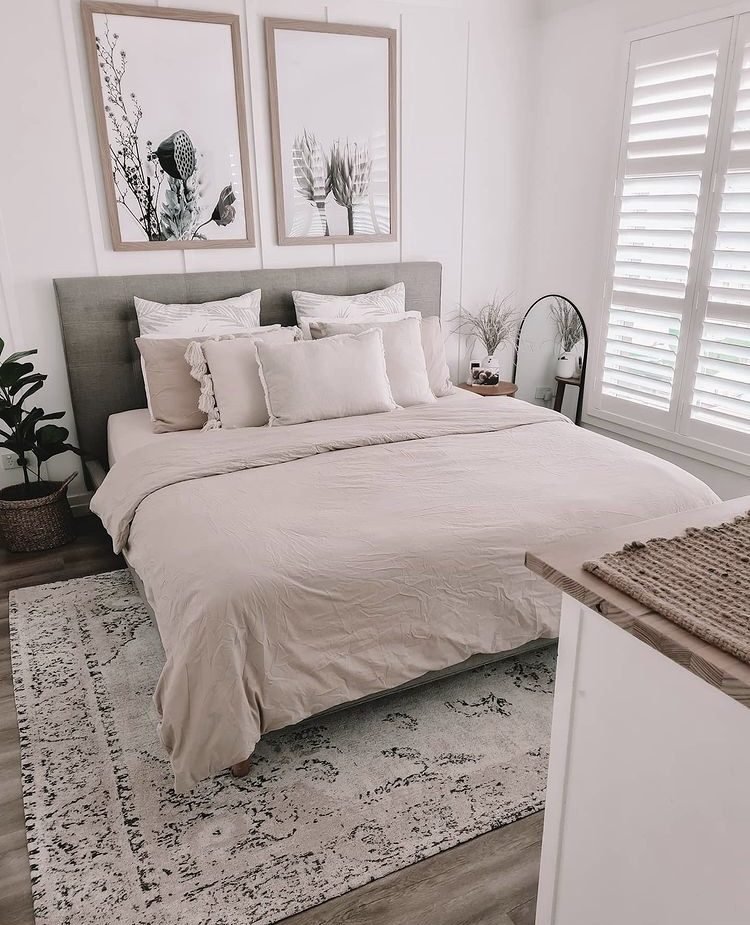 Image source @lifewithsonnyjade
We love minimal interiors on Style Your Sanctuary and this gorgeous bedroom design by @lifewithsonnyjade effortlessly uses simple design elements in a thoughtful way.
This small bedroom idea is perfect for any budget, and especially if you already have cream and white walls. Keep your decor simple with rugs, art work and selective furnishings.
Top tip: use different shades of the same colour when decorating your small bedroom to add depth to your interiors.
Utilise your walls for extra storage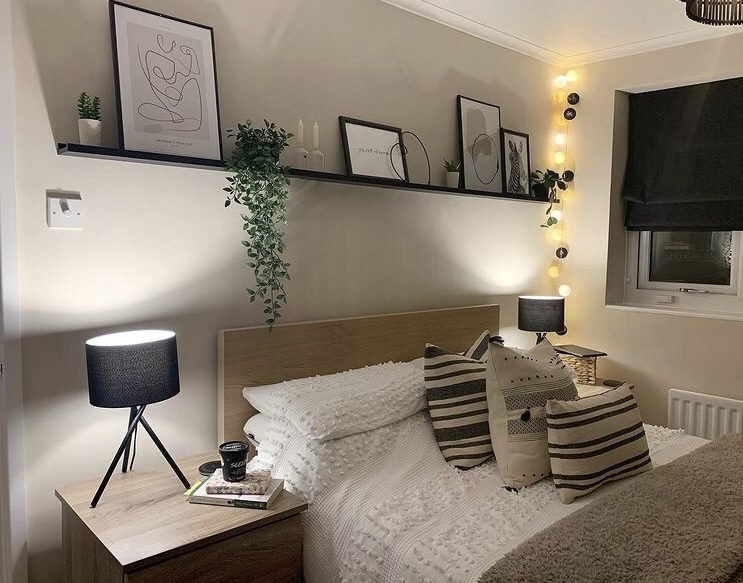 Image source @tracylynch66
Make use of all your square footage by using your walls for decorative and storage purposes. We love this small bedroom idea by @tracylynch66 where shelving is used nice the bed for a statement storage feature.
Furthermore, style with hanging plants and art work to give your room plenty of individual character.
Top tip: keep your shelving simple by arranging your decor in a fun and creative way to bring out your personal style.