This article was wirtten by K&K Storage to provide you with advice when moving home.
Moving to a new home is akin to beginning a fresh chapter in life, especially in a place with the close-knit community and natural beauty of Farmington, Missouri. As you prepare to settle into your new abode, it's crucial to have a to-do list that not only streamlines the moving process but also infuses a sense of calm and order into what can often be a chaotic time.
Let's explore a comprehensive guide that will help you navigate this transition with ease and excitement.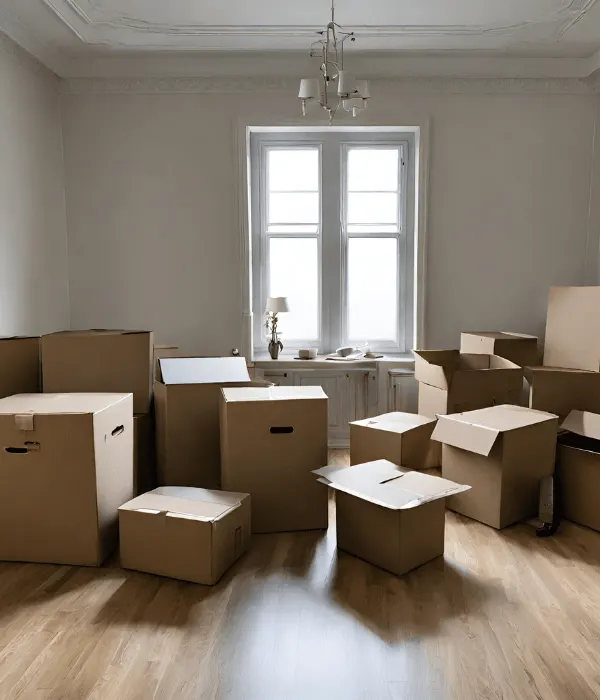 Establishing Your Homestead: Security and Utilities 
Once the essentials are in place, it's time to establish the inner workings of your home. This means setting up utilities and ensuring your house is secure. In Farmington, you'll want to get acquainted with the local utility companies for water, electricity, gas, and internet services.
Security is paramount. Change the locks on all exterior doors to ensure that you are the only one with access to your home. Installing a security system can provide peace of mind, and in a community-focused town like Farmington, getting to know your neighbors can also contribute to a secure environment.
Don't overlook the importance of maintenance. Check smoke detectors, carbon monoxide detectors, and the HVAC system. Familiarize yourself with the main water shut-off valve and the circuit breaker box—knowing how to quickly access and operate these can prevent a minor issue from becoming a major problem.
A Clutter-Free Beginning: Utilizing Self Storage 
As you settle in, you may find that not everything from your previous home fits comfortably into your new space. This is where self storage services come into play. Utilizing a storage unit can be a strategic move to keep your home clutter-free while you decide what to do with surplus items.
Look up Farmington self storage on any popular search engine to find self-storage options that cater to your needs, whether you require climate control for sensitive items or drive-up access for heavy furniture.
By storing non-essential items, seasonal gear, and keepsakes, you can maintain a tidy home and reduce stress during the unpacking process.
Consider the use of storage as a temporary solution or a long-term strategy to manage your belongings. For those who enjoy outdoor activities in the scenic areas around Farmington, a storage unit can also be a convenient place to keep recreational equipment that is not used daily, like fishing gear, camping supplies, or kayaks.
Unpacking the Essentials: A Systematic Approach 
Your first order of business upon crossing the threshold of your new house is to unpack. But not just a haphazard unloading of boxes—this needs to be a systematic approach that sets the tone for your life in Farmington.
Start with the essentials: assemble your bed, set up the bathroom, and organize your kitchen. A good night's sleep, a refreshing shower, and a home-cooked meal are pillars of comfort that will energize you for the days ahead.
In the kitchen, prioritize connecting major appliances and unpacking the essentials for meal preparation. Even if you order takeout for the first few nights, having your coffee maker, toaster, and some essential cookware accessible can make your space feel more like home.
It's also an excellent time to familiarize yourself with the local grocers and Farmers Market in Farmington, where you can stock up on fresh, local produce.
The bedroom should be your sanctuary, so ensure your bed is ready with clean linens. Arrange your clothes in the closet and dresser, prioritizing the items you'll need for the current season. Farmington's weather can be unpredictable, so having your clothing accessible and organized is vital.
Finally, ensure your bathroom is stocked with toiletries, towels, and medications. After a long day of moving and unpacking, you'll appreciate the ability to take a hot shower and unwind.
Tailoring Your Space: Personalization and Decoration 
With the fundamentals taken care of, you can now focus on personalizing your space. Decorating your new house is more than just an aesthetic choice—it's about creating an environment that reflects your personality and suits your lifestyle.
In Farmington, the local aesthetic ranges from rustic charm to modern simplicity, giving you a broad canvas to express yourself.
Start by planning the layout of each room. Consider the flow of movement and the functionality of the space. Select color schemes that resonate with you and begin to incorporate decor items like curtains, rugs, and artwork. In Farmington, local artisans and shops offer unique pieces that can add a personal touch to your home.
Gardening is a popular activity in the area, and personalizing your outdoor space can be just as rewarding as decorating indoors.
Whether it's planting a flower bed, setting up a vegetable garden, or simply arranging some outdoor seating, these touches will make your house feel like a home.
Integrating into the Community: Making Connections 
Finally, integrating into the community is a vital part of making your house a home. Farmington is known for its friendly residents and community events.
Take the time to explore your neighborhood, introduce yourself to your neighbors, and attend local events. This can be a fantastic way to make new friends and get to know the area.
Participate in Farmington's community activities, like the local festivals, farmers markets, and volunteer opportunities. These events not only provide entertainment but also offer the chance to contribute to the town's vibrant culture.
Conclusion 
Remember, moving to a new house in Farmington is more than just a physical transition; it's an opportunity to grow roots in a community that values connection and shared experiences.
Your to-do list is a roadmap to settling in, but it's the relationships you'll build and the memories you'll create that will truly make your new house a home. 
Did you enjoy this article? Follow us on Instagram or Facebook to stay up-to-date with ideas and tips around the home!