Home is where the heart is, and one of the best ways to reflect our hearts and personality is through home decor. You can either go for modern and trendy styles or timeless traditional décor when decorating your rooms. However, traditional-style home decor has an element of warmth, sophistication, and elegance that modern decor cannot match.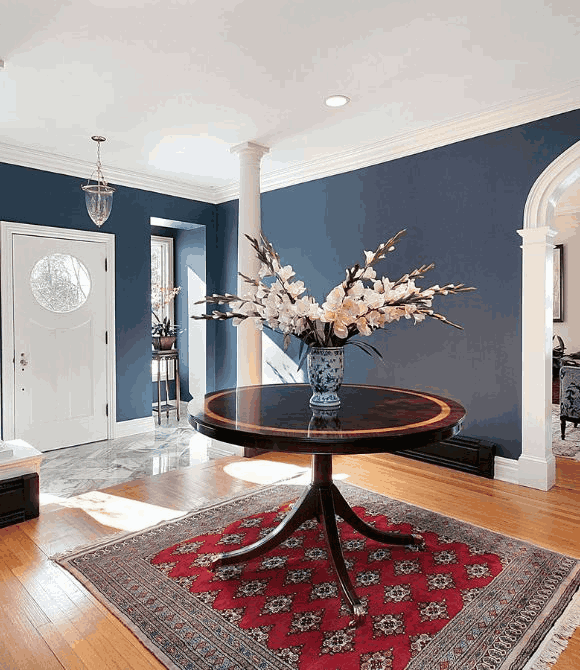 Whatmakes traditional-style home decor special? Consider the following reasons and how to incorporate it in your home.
Focuses on Comfort and Functionality
One of the great advantages of traditional home decor is comfort. Traditional-style decor prioritizes functionality and practicality. For instance, a traditional-style living room is all about creating a cozy and comfortable space where you can relax and entertain guests. Warm colors, soft furnishings, cozy lighting, and plush carpets create that cozy feel you desire.
Classic and Timeless Pieces
Another focus of traditional decor is classic and timeless pieces that you can cherish for years. Pieces constructed from high-quality materials like solid wood furniture or handwoven rugs are worthwhile investments that never go out of style. You can pass these pieces down from generation to generation, making your home a treasured family heirloom.
Attention to Detail
Another reason traditional-style home décor is special is its attention to detail—resulting in stunning, one-of-a-kind pieces. Traditional-style home decor focuses on using natural wood materials and traditional construction methods to create sturdy, eye-catching furniture sets and pieces.
Intricate patterns on curtains, elegant moldings, and exquisite furniture details are some additional qualities that make traditional decor special. These details create a sense of sophistication in the overall ambiance of your home.
Earthy Color Combinations
Neutral, warm, and earthy tones are staples in traditional-style decor. This style incorporates classic colors, including beige, cream, brown, navy, and red. The use of these colors adds warmth and creates an inviting atmosphere. They are also great for expressing a sense of calm and tranquility in the home.
Mix of Old and New
Traditional-style home decor blends old and new pieces seamlessly—making this home decor style exciting, timeless, and fresh. Mastering traditional and modern styles involves using the 80:20 rule where 80% of your home décor is one style, and the accents are the remaining 20%.
You can add modern decor elements such as metal accents, abstract paintings, or sleek lighting fixtures to create a fresh, traditional look. Furthermore, adding houseplants can bring in more color and life into your home with minimal effort.
Traditional-style home decor is classic and timeless because of its focus on comfort, functionality, and classic pieces that homeowners can pass down to the next generations. Attention to detail, color combinations that create warmth and a cozy feel, and the ability to mix old and new items seamlessly make traditional-style decor a go-to choice for homeowners.
Did you enjoy this article? Follow us on Instagram or Facebook to stay up-to-date with ideas and tips around the home!