Ideal for small homes and apartments, L shaped kitchens are functional and smart spaces to make your cooking space work for you. This doesn't mean you have to compromise on style, there are lots of ways to utilise your workspace if you have a L shaped kitchen. Read on to discover ideas.
1. Create more function with a kitchen island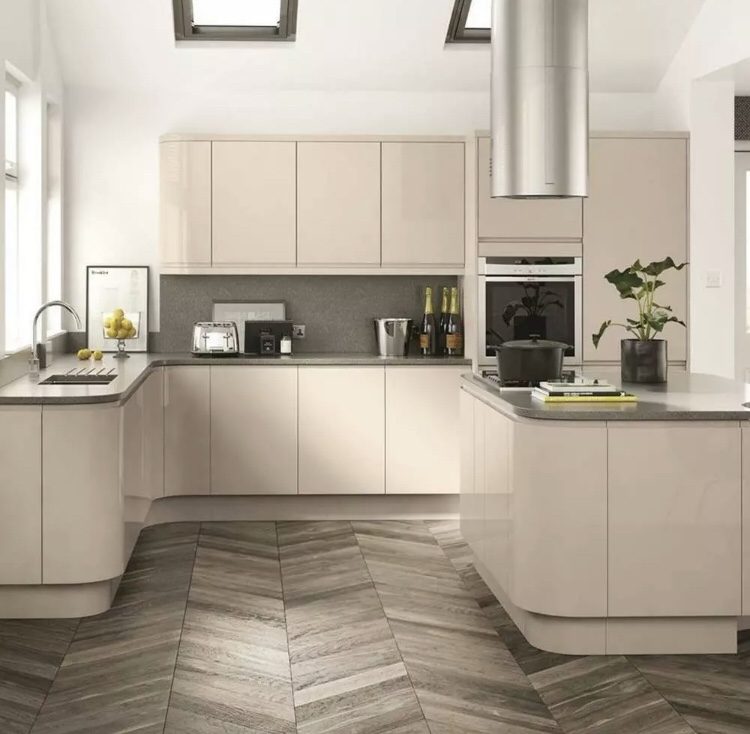 Image source eBay
Create more function in an L shaped kitchen by featuring an island. This will make your kitchen feel more spacious with multiple countertops to work with. A kitchen island can double up as a dining space too, which will create a kitchen diner space for extra room for entertaining.
Related article: Upgrade Your Kitchen With These Island Ideas
2. White L shape kitchen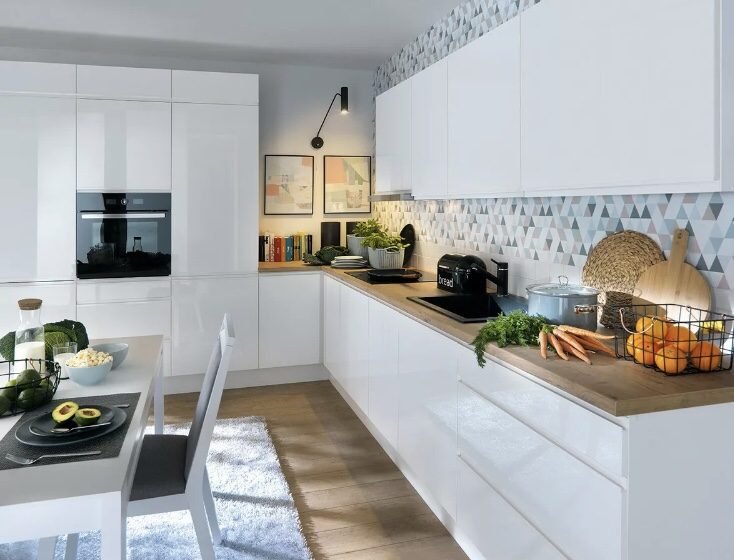 Image source eBay
Glossy white kitchens are ideal to make small spaces appear bigger and brighter. Opt for a clean line kitchen like this design from eBay, which is handleless for a minimal design. Utilising cabinets higher up helps break up the design to add your own character with a splash back tiles for a pop of colour and pattern.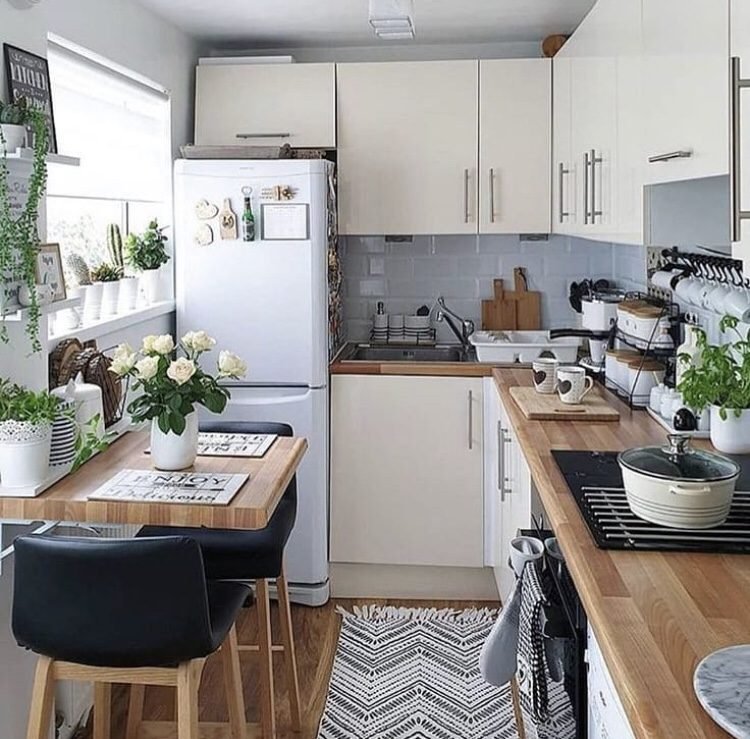 Image source @smallkitchendesign
If glossy white isn't your go-to style, opt for a subtle white kitchen with cream accents like this charming cottage inspired kitchen. Shape your kitchen design around your window as it will draw in light and create the focal point for your styling. We love this idea that draws attention to the 2 seater dining table that makes the space functional and homely.
3. Make the window your focal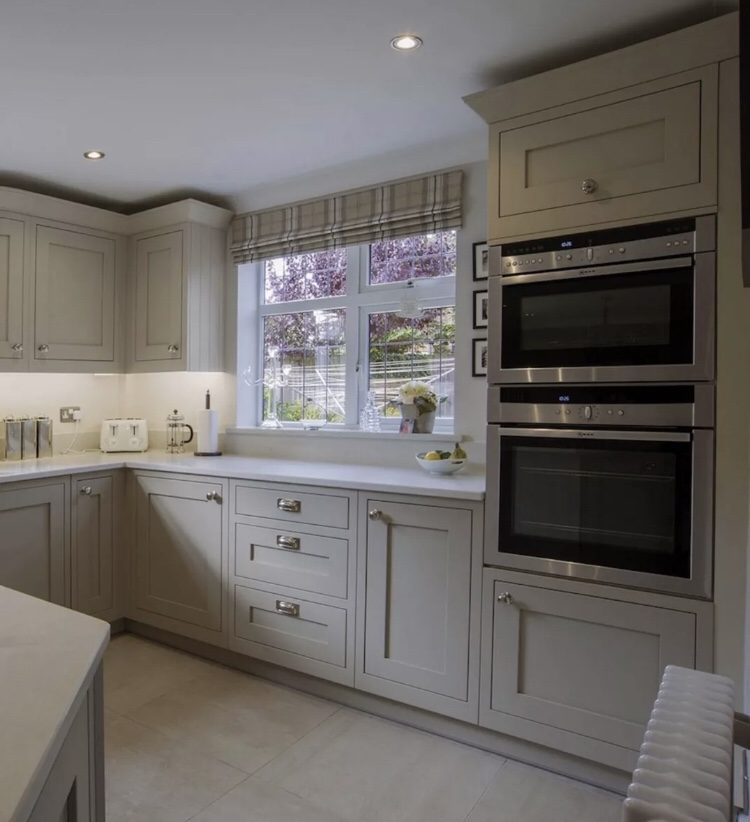 Image source eBay
Designing an L shaped kitchen with a window allows the space to feel big and airy with natural daylight to come through. This modern country style kitchen design features high cabinets to the wall to increase height and light countertops for a contrasting look.
4. Small L shape kitchen styles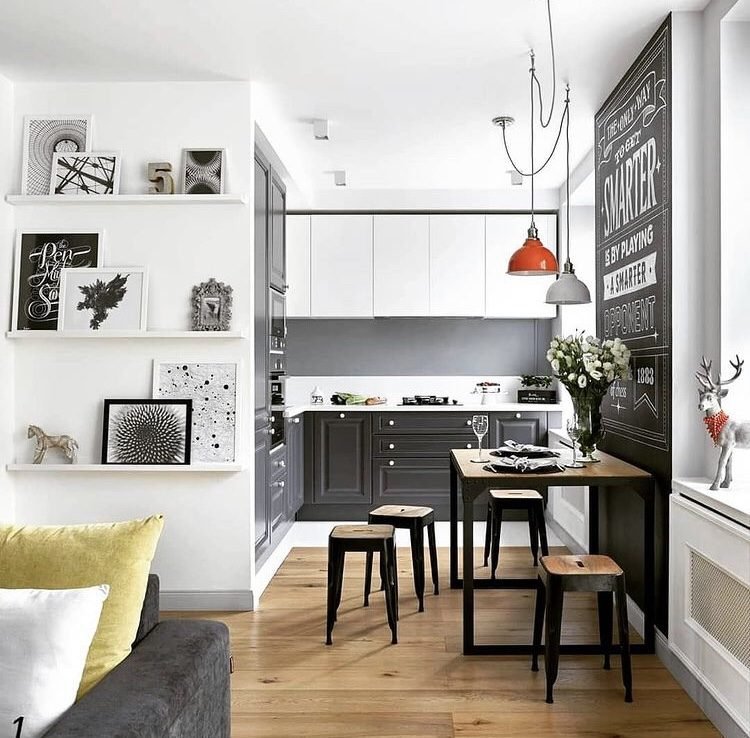 Image source @kreatecube
Small apartments with integrated living typically have an L shaped space as your kitchen area. This small kitchen design is a great example of how to style an L shape kitchen even if you're short on space. Keep the interior simple with a neutral colour palette that runs through to your living space like this elegant white and grey kitchen that plays with colour contrast to cleverly create a bigger looking space. The dining table breaks up the kitchen and lounge with an added entertainment area to make the kitchen more functional and homely.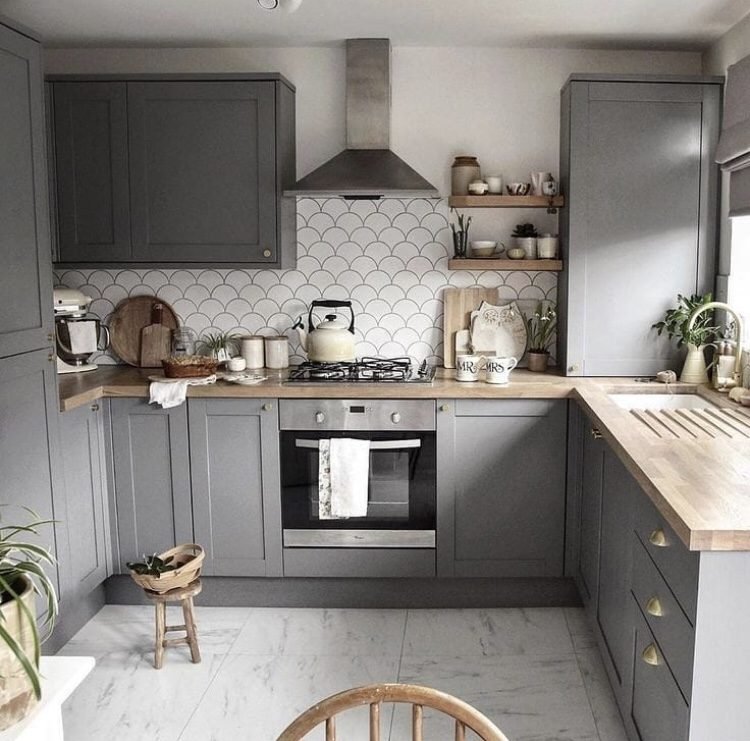 Image source @smallkitchendesign
Bring the countryside charm to your L shaped kitchen space like this beautiful grey and white kitchen with wood countertops for a contemporary chic look. The pattern splashback and the floating wooden shelves give the space character, while the additional top cabinets offer extra space for all your necessities.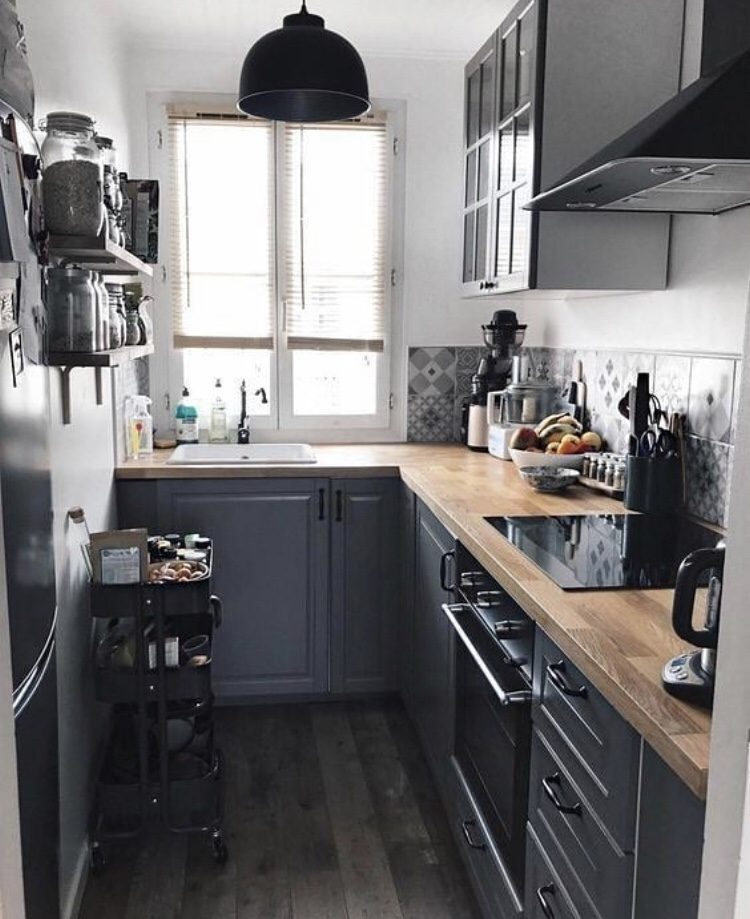 Image source @smallkitchendesign
If you're struggling for space in your small kitchen, opt for clever storage solutions just like this nifty kitchen trolly that will store all your vegetables in sight so you know where everything is while still being orderly.