Are you looking for a peaceful and relaxing atmosphere in your bedroom? Then sage green might be the perfect colour for you! In this article, we will discuss all the wonderful ways you can use sage green to create a serene home. Find out which colours match best with this soft shade, how to decorate your walls, floors, and furniture with it, and what type of bedding works best with sage green. Get ready to experience tranquillity!
Skip to sections of this article:
Modern sage green bedroom ideas
Sage green is a beautiful, calming colour that can be used in a variety of ways to create a serene bedroom retreat. This versatile shade can be combined with other colours to create different looks, from modern and minimalist to traditional and rustic.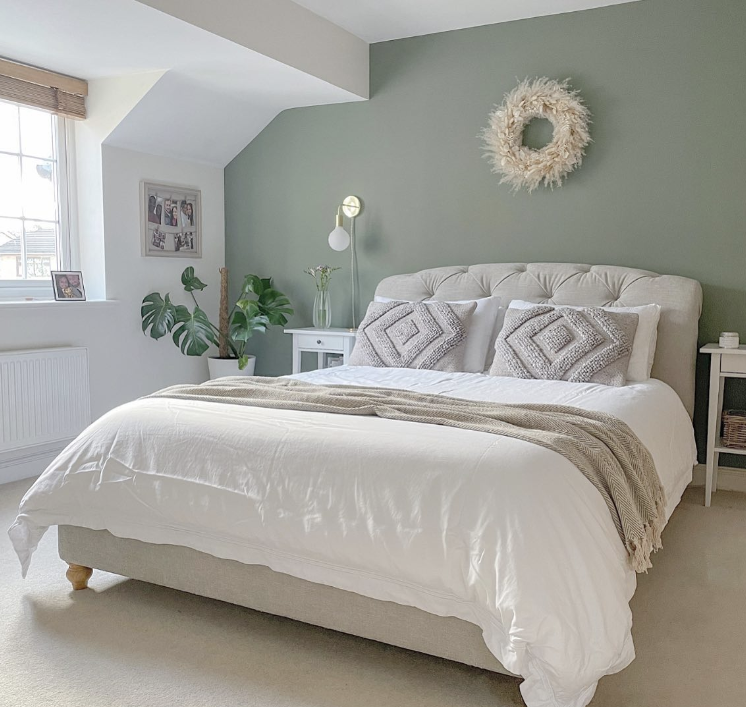 Image by @home_by_the_dane uses Green02 by Lick to create a subtle accent wall to bring tranquility into a white bedroom.
When choosing sage green for your bedroom, consider what other colours you might want to use to accentuate the sage. For a modern look, pair sage green with white or cream for a clean and simple aesthetic. For a more traditional look, pair sage green with darker earth tones like brown or burgundy.
If you're not sure what bedding and decor to use with sage green walls, start by looking for items in complementary colours. For example, if you have sage green walls, consider using bedding and decor in shades of pink or purple. Or, if you want to keep things calm and serene, stick with neutrals like white or ivory.
No matter how you choose to style it, sage green is a great colour choice for creating a tranquil bedroom space.
What Colours Go With Sage Green?
When it comes to sage green, there are a few colours that go really well with it. One is white, which can help to create a clean and fresh look. Another great option is brown, which can add some warmth to the space. And of course, green goes great with sage green! Here are a few ideas for how to use these colours in your sage green bedroom:
Paint the walls white and use sage green bedding and decor to create a serene space.
Use brown furniture with sage green accents for a warm and inviting bedroom.
Paint the walls sage green and use white bedding and decor to create a fresh and clean look.
Use green accents with sage green bedding and furniture to create a peaceful bedroom retreat.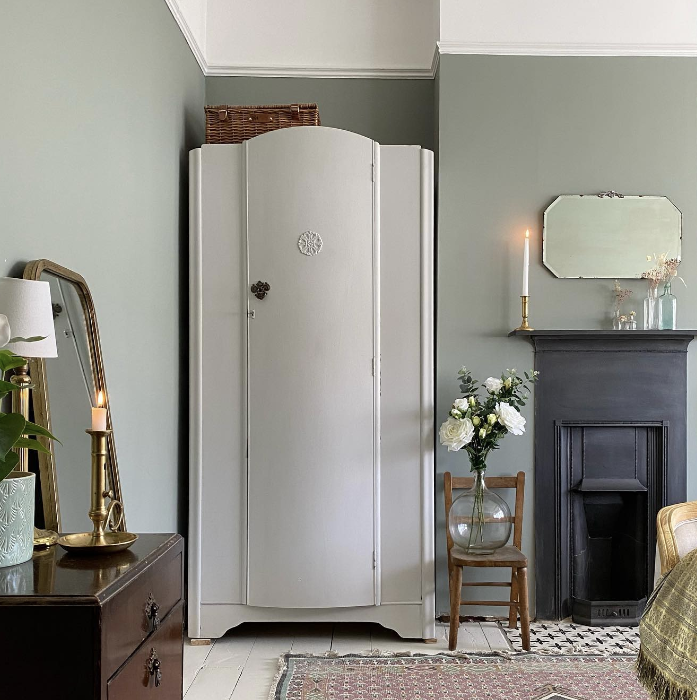 Image by @thehousewemarriedin uses Farrow & Ball Pigeon to create a soft bedroom look whilst introducing dark brown furnishings to give the space warmth and a homely touch.
How To Use Sage Green In a Modern Bedroom
Sage green is a beautiful, versatile colour that can be used in any room in the home. But it's especially well-suited for bedrooms, creating a calming and serene space where you can rest and relax. If you're looking for sage green bedroom ideas, read on for advice on how to use this lovely shade in your own space.
Opt for a light or medium shade when choosing sage green paint colours for your bedroom walls. Darker shades of sage can make a room feel small and cramped, so they're best avoided. Once you've decided on your wall colour, consider which bedding and decor items will complement it best.
For a harmonious look, stick to shades of white, cream, or ivory for bedding and window treatments. You might also want to add some accent colours into the mix, such as light blue or pale pink. When it comes to furniture, dark wood pieces will contrast nicely with sage green walls.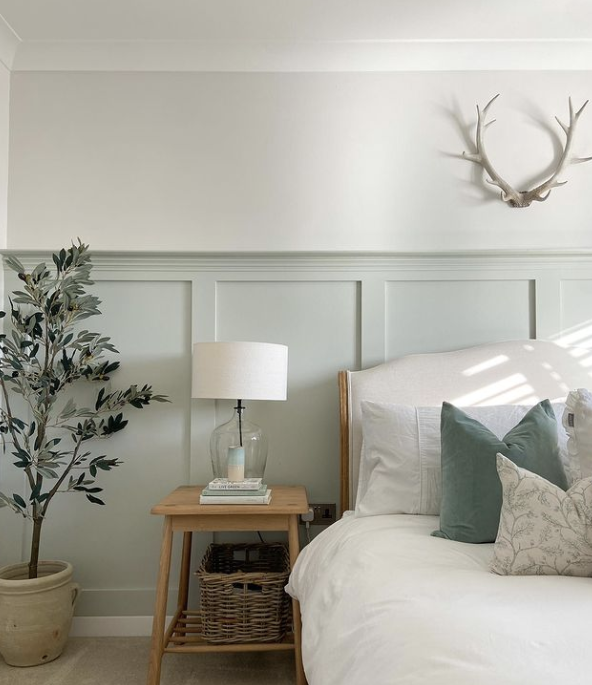 Image by @oursomersetnest uses soft green for the bedroom panelling to add a subtle contrast behind the bed. Accessories such as plants and pillows bring the look together for a warm and relaxing space.
Finally, don't forget the little details! Add some scented candles or potpourri to your dresser top, and drape a pretty throws over your armchair. These finishing touches will help create a serene and inviting atmosphere in your bedroom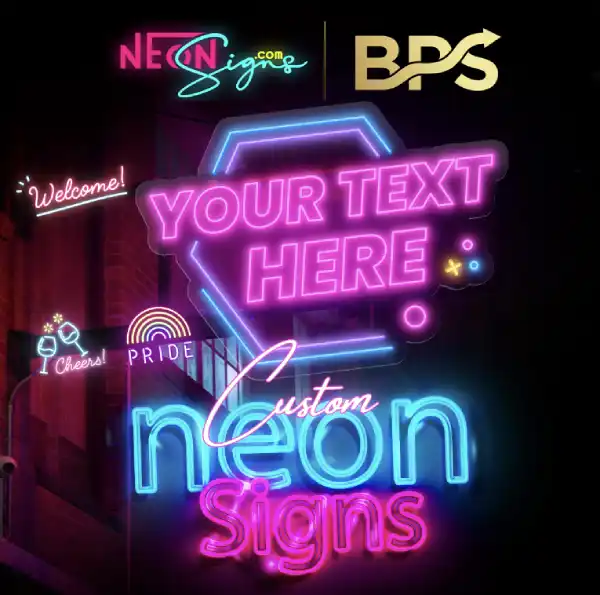 Alternatively, you can choose to match a sage green room with a neon sign, as it serves as a bit of lighting while also creating a unique sense of ambience. You are free to choose its style to make it complement the overall style of your room. Don't hesitate to customize one at NeonSigns.com!
Bedding Suggestions for a Modern Sage Green Room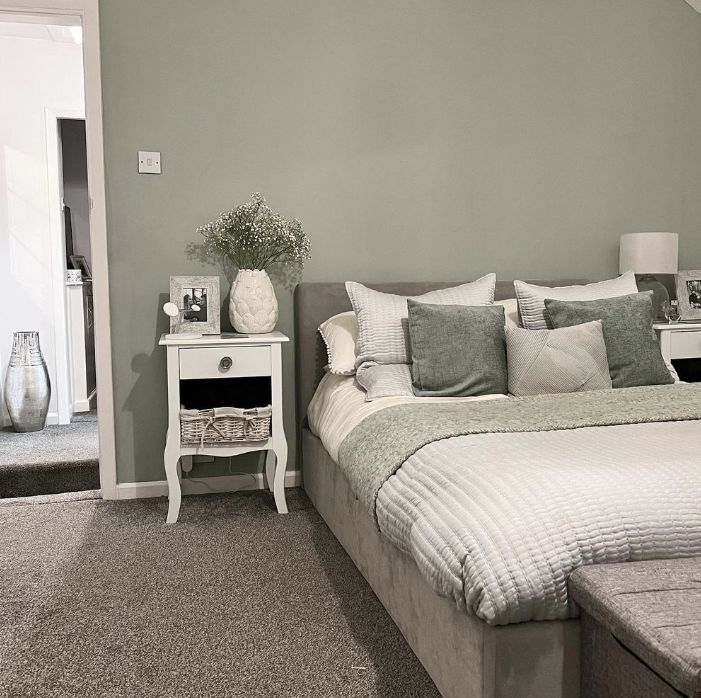 Image by @emilyjanehome_ uses Tranquil Dawn Dulux paint to create a relaxing bedroom oasis. Matched with white crisp bedding and decor for a fresh and clean bedroom design.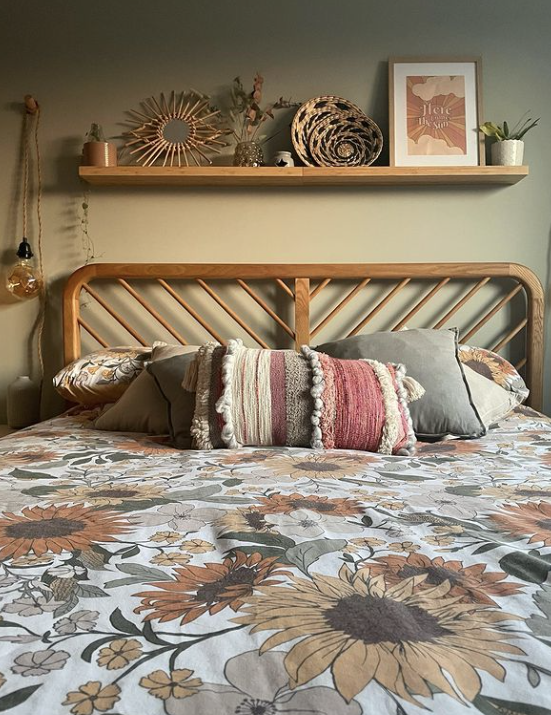 Image by @greystone_orchard_reno uses Farrow & Ball Mizzle to create a soft bedroom space with boho accents for a tranquil bedroom look.
When it comes to sage green bedrooms, there are a few key things to keep in mind. First, like with any other room in your home, you want to make sure sage green is a dominant colour if you're using it as your primary theme. This can be accomplished by painting the walls sage green or using sage green bedding and decor.
Secondly, as sage green is such a calming colour, you want to make sure the rest of the room is fairly minimalistic. Too much clutter will only serve to make the room feel smaller and more chaotic. Lastly, don't be afraid to mix and match different shades of sage green. A little bit of variety will add visual interest to the room without being overwhelming.
Style your sage green bedroom with a floral bedspread like the above, which will give you sage green room a sense of brightness.
Now that you have a few tips in mind, let's take a look at some specific Sage Green Bedroom Ideas:
Paint the walls sage green and use white or cream bedding. This is a classic look that always looks clean and fresh.
Go for a more modern look by pairing Sage Green walls with grey bedding and accent pieces. This is a great option if you want to add a little bit of edge to your bedroom.
Sage Green goes great with brown as well. Paint the walls a light Sage Green and use chocolate brown bedding for a rich and inviting look.
Modern Sage Green Bedroom Decor Ideas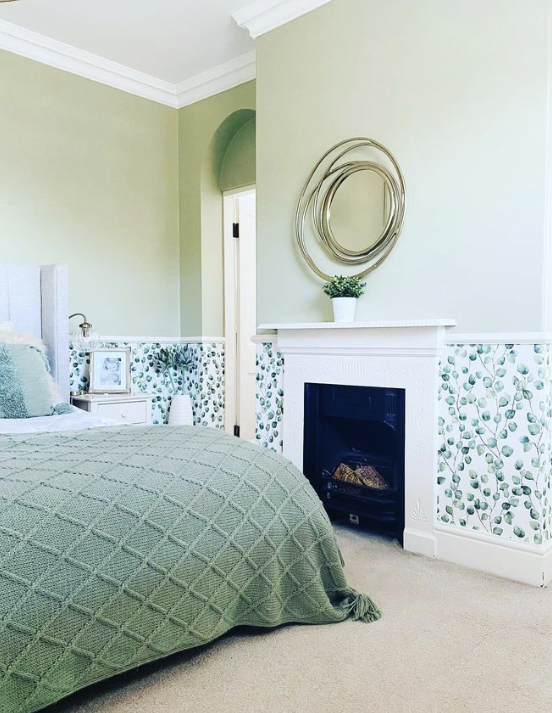 Image by @Clairealexdesigns uses Farrow & Ball Vert de Terre for a bright green bedroom to give the space a fresh look. Layer different shades of green using textures and patterns to complete the look.
When it comes to creating a serene and calming space in your bedroom, there's no better color than sage green. This earthy hue is perfect for bedrooms – it promotes relaxation and is said to encourage a good night's sleep. Not sure how to incorporate sage green into your bedroom décor? Check out these sage green bedroom ideas for inspiration…
Sage Green Walls: Paint is an easy way to add sage green to your bedroom. Choose a light or medium shade of sage for walls – too dark and the room can feel oppressive. If you want something a little different, consider using sage green wallpaper – it can add texture and dimension to your walls.
Sage Green Bedding: Bedding is a great way to bring sage green into your bedroom. Choose bedding in all white with subtle sage green accents or go for an all-over Sage Green Duvet Cover Set. Layer different shades of green pillows for a dimensional look.
Accent Colors: When choosing accent colours for your sage green bedroom, stick to muted hues like ivory, beige, or gray. These colors will complement the earthy tones of sage without overwhelming the space. For a pop of colour, add a few colourful accessories like throw blankets or wall art – just make sure they don't have too much going on so they don't compete with the serene vibe you're going for
Common Mistakes to Avoid When Incorporating Sage Green into Your Home
When it comes to sage green, there are a few common mistakes that people make that can really negatively impact the look and feel of their space. First and foremost, avoid using sage green in a room that doesn't get a lot of natural light. This will make the room feel dark and dreary. instead, use sage green in rooms that are well-lit, such as living rooms and kitchens.
Another common mistake is using too much sage green in one space. This can make the room feel overwhelming and cluttered. To avoid this, use sage green as an accent color instead of using it for all four walls. A pop of sage green here and there will add just the right amount of serenity to your space without being overwhelming.
Finally, avoid pairing sage green with colors that are too bright or busy. Sage green is a very calming color, so pairing it with colors like yellow or red can be jarring and not very pleasing to the eye. Instead, try pairing sage green with other muted colors like gray or beige for a more cohesive look.
What colours go with sage green bedding?
In this section, we have created a series of colour schemes that go well with sage green bedding, to help you style your bedroom.
Grey and green shades go well with sage green bedding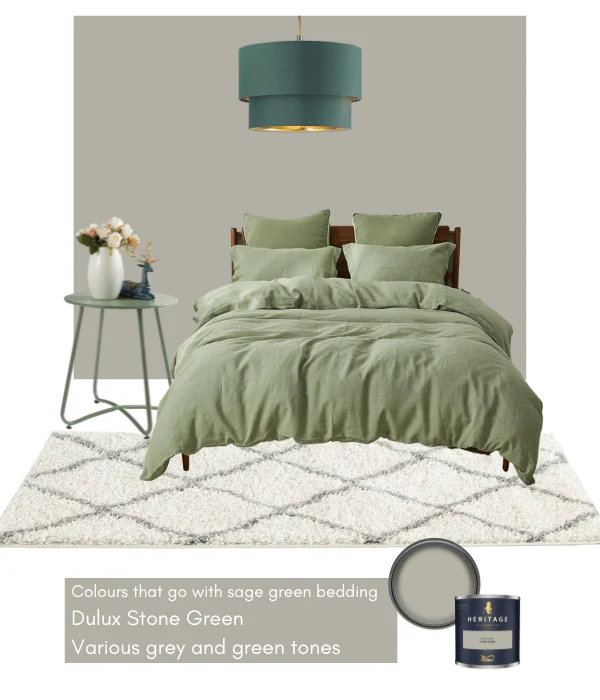 Get the look: Dulux Heritage Stone Green Paint | Green Pendant Light with Gold Insert | Balcony green bedside table | Cream and Grey Rug
Grey and shades of green go well with sage green bedding, as they are similar colours. For a neutral and harmonious look, opt for a green/grey paint colour like Dulux Heritage Stone Green, either for an accent wall or all of your walls. Bring the look together with dark green tones to add a sophisticated finish to your room. We've included a lush pendant light and a chic green bedside table to contrast the sage green bedding. To add warmth and contrast against the green interiors, we've styled the space with a cream and grey rug to complete the look.
Dusky pink, grey and white go well with sage green bedding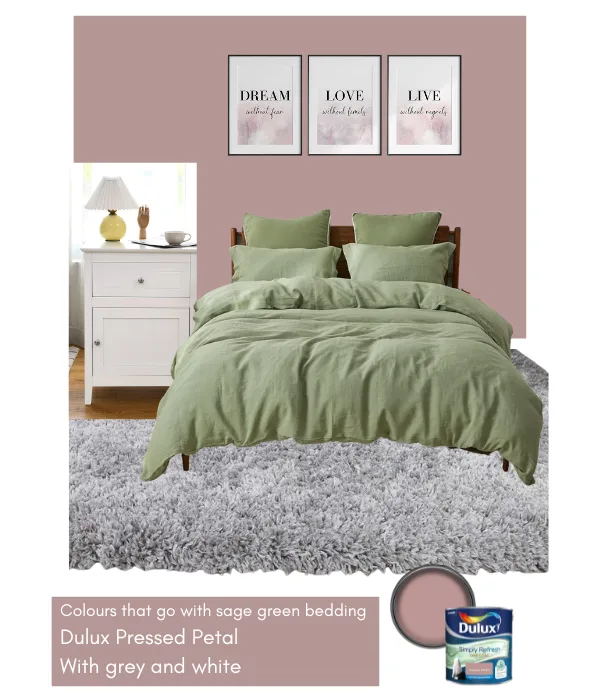 Get the look: Dulux Pressed Petal Paint | Grey shaggy rug | Motivational Art Work | White bedside table
If you have a colourful bedroom, like pink, then sage green is a perfect colour bed sheet to incorporate into your space. Break up the pink and sage green with a soft grey rug to keep the space neutral, then give your room contrast with white features like a bedside table and artwork, which will break up the colour in your room.
Dark green, gold and brown go well together with sage green bedding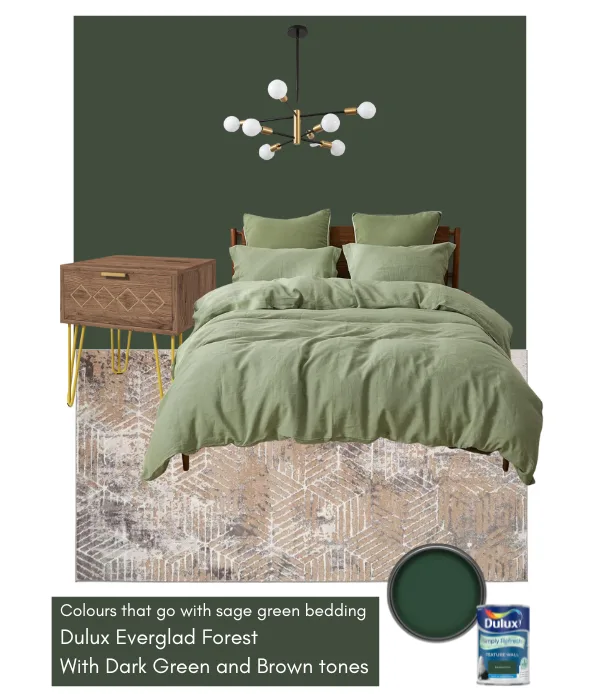 Get the look: Brown and gold bedside table | Mid-century chandelier | Dulux Everglade Forest | Geometric rug
Sage green bedding can be used to lighten up a dark scheme. This look that we have created is a moody mid-century bedroom with a modern chandelier. The sage green bedding is used to lighten up the space in a subtle way. While the bedside table and geometric rug bring in a natural element to the space which makes it feel warm and inviting.
Neutral cream and black go well with sage green bedding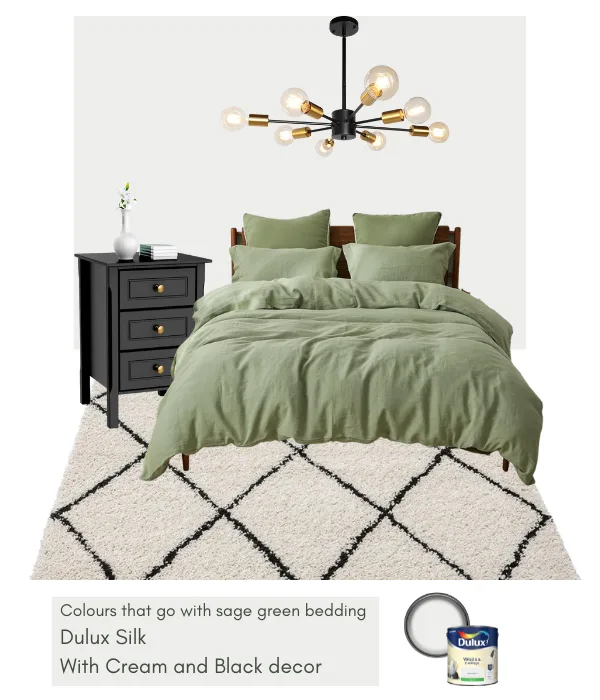 Get the look: Dulux Silk Paint | Monochrome rug | Black bedside table | Black pendant light
Sage green bedding is a wonderful choice if you love a neutral bedroom but you want to incorporate some colour into the space. We've created this neutral black and cream bedroom using Dulux Silk paint as the accent wall, and a cream and black rug to tie in the look and keep the warm tones. We've completed the look with a black bedside table with gold handles, that match the black and gold pendant lights for a harmonious look.
Conclusion
Sage green is a beautiful and calming hue that can be used to create an oasis within the home. It pairs well with other colours, bedding materials, decor items and furniture pieces to complete the serene look. With proper planning and thought, anyone can transform their bedroom into a sanctuary of tranquility while staying true to the essence of sage green. We hope these ideas have helped spark your creative visions when it comes to styling your own space!
Did you enjoy this article? Follow us on Instagram or Facebook to stay up-to-date with ideas and tips around the home!