Getting a good night's sleep is crucial for our overall health and wellbeing, but have you ever considered that the color of your bedroom could be affecting your sleep quality? Research has shown that the colours we surround ourselves with can have a major impact on our sleep patterns. In this article, we'll dive into the science behind sleep-inducing bedroom colors and give you some inspiration for creating a tranquil and rejuvenating look for your room in style.
Blue for lowering stress levels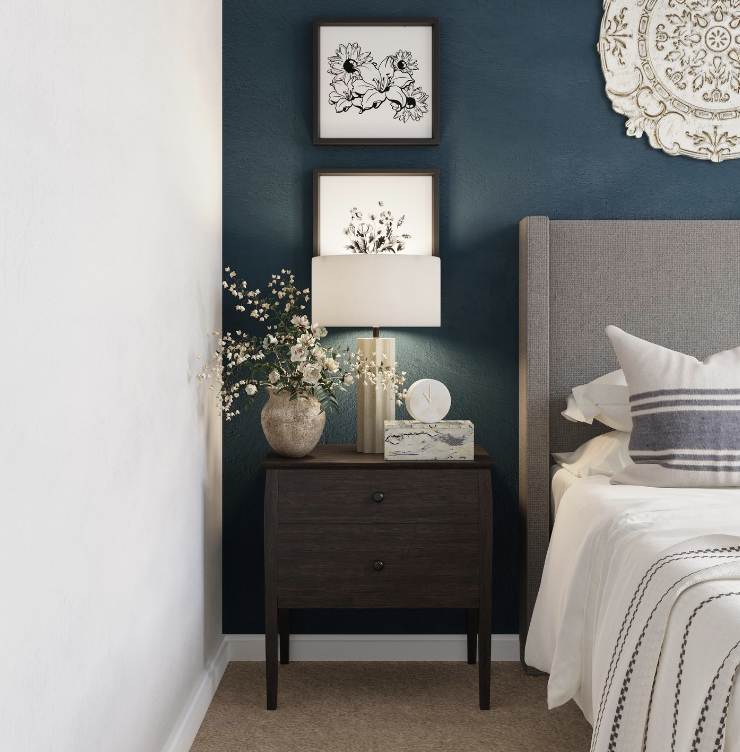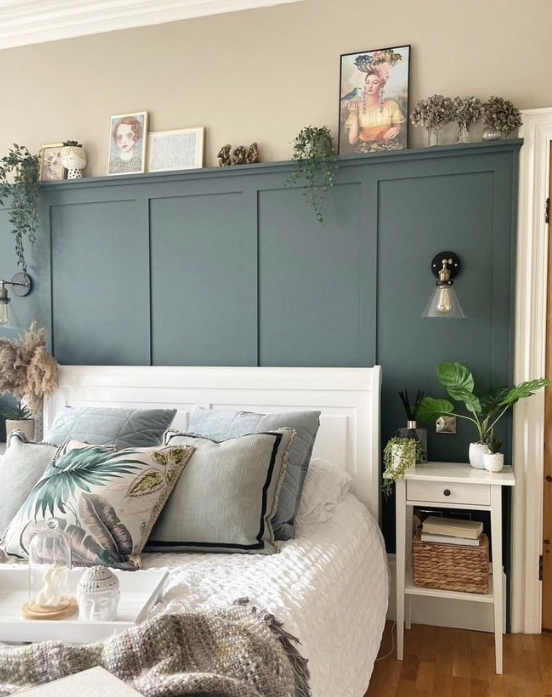 Colourful bedroom design by @Edwardian_property_parade using panelling to create a bold blue bedroom look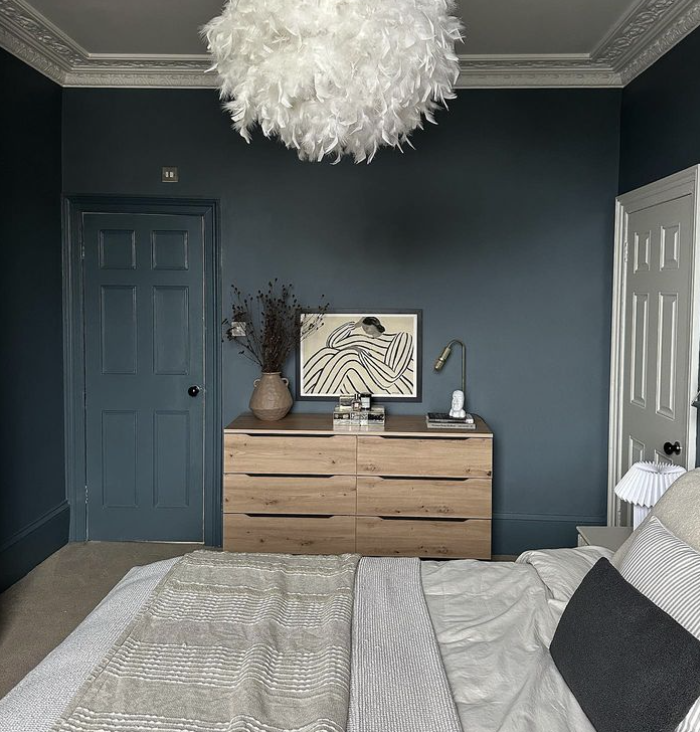 Blue is a classic color for bedrooms and has been scientifically proven to promote better sleep. According to a study conducted by the University of Glasgow, blue light can reduce our heart rate and lower stress levels, making it easier for us to fall asleep (1). Whether you opt for a light and airy powder blue or a deep and rich navy blue, blue walls can create a peaceful and serene atmosphere.
Green for being in touch with nature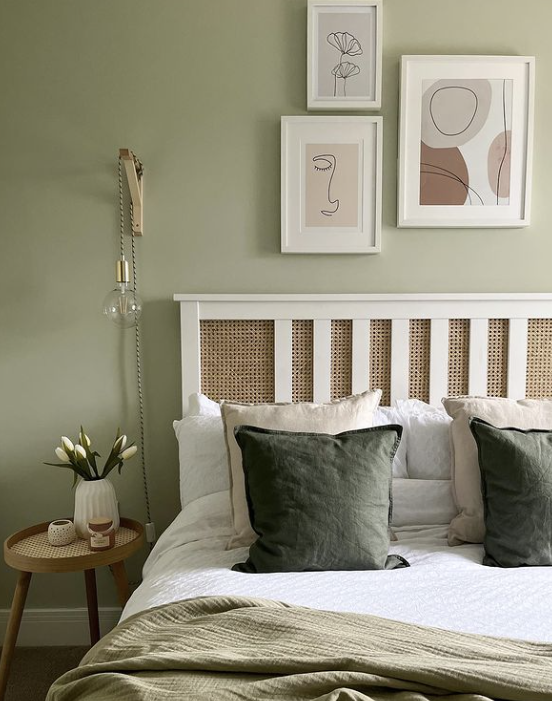 Modern and neutral bedroom by @no1_on_the_grove using Green 09 from Lick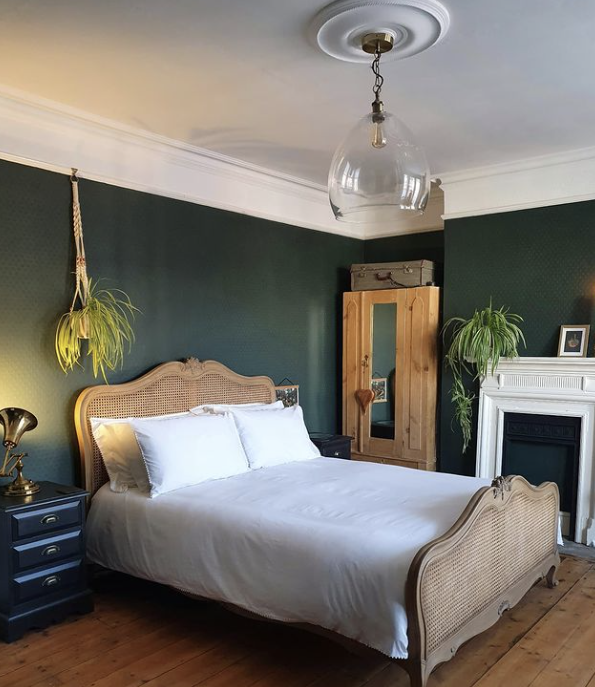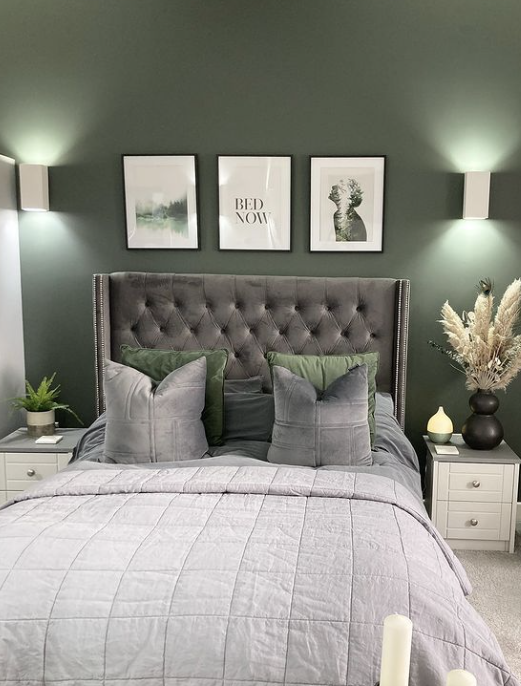 Green is another colour that can help improve our sleep. Green is often associated with nature and has been found to have a calming effect on our minds and bodies (2). From light and fresh mint green to deep and rich forest green, there are many shades to choose from. Incorporating plants and other organic elements into your decor can enhance the natural feel and further promote better sleep.
Grey for a neutral and calming space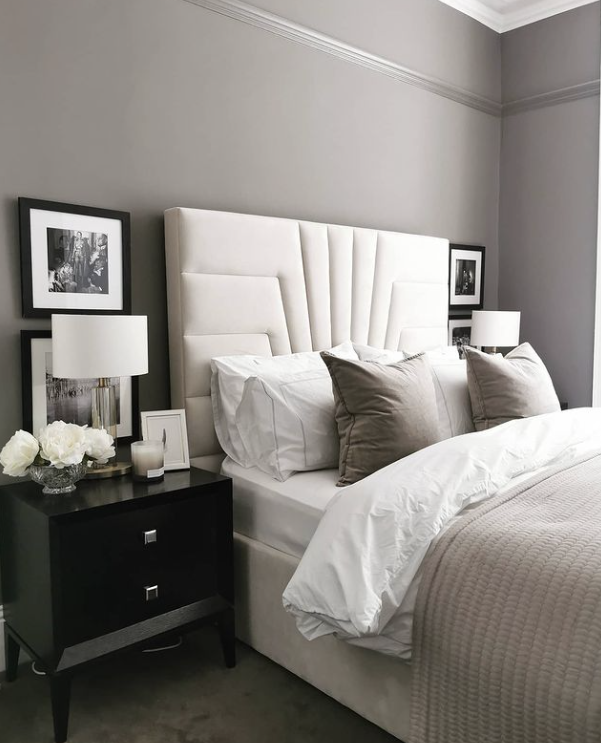 Image by @number4_on_the_park
Grey is a neutral colour that's perfect for creating a calming and peaceful environment. According to a study by the Textile Development Association, grey is a "restful" color that can improve our sleep quality (3). Whether you choose a light and soft grey or a dark and moody charcoal, this versatile hue can easily be paired with other colors and patterns. Pairing grey walls with soft textures and warm wood furnishings can create a cozy and inviting atmosphere for better sleep.
Purple add elegance and may help with feeling anxious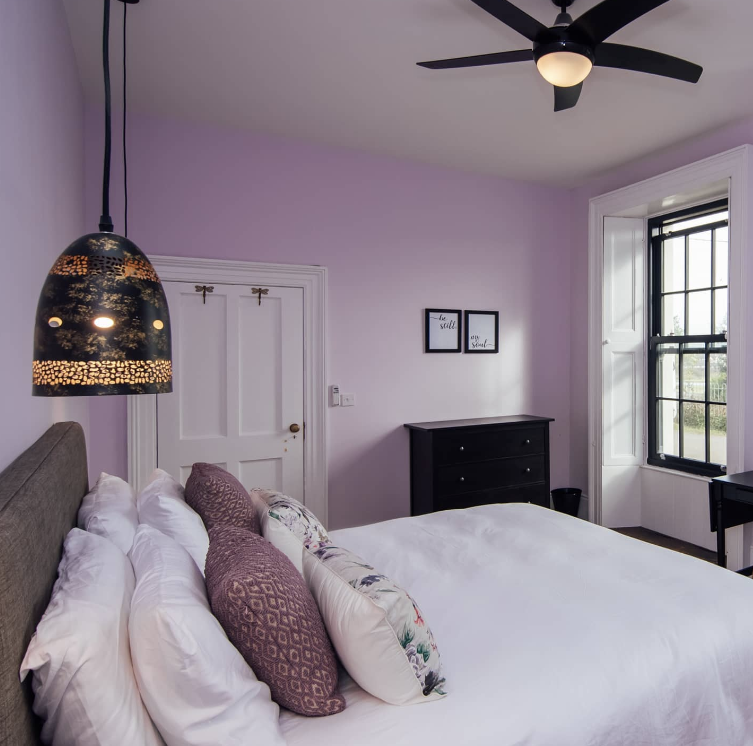 Image by @the_turret_house using soft purple to create a stylish sanctuary with bold black furnishings for a sleek look.
Purple is a luxurious and elegant colour that can add a touch of sophistication to any bedroom. This regal hue has been shown to promote better sleep by reducing stress and anxiety (4). From soft lavender to rich eggplant, there are many shades to choose from. Use purple as an accent wall or incorporate it into your bedding and accessories for a stylish touch.
Pink is for soothing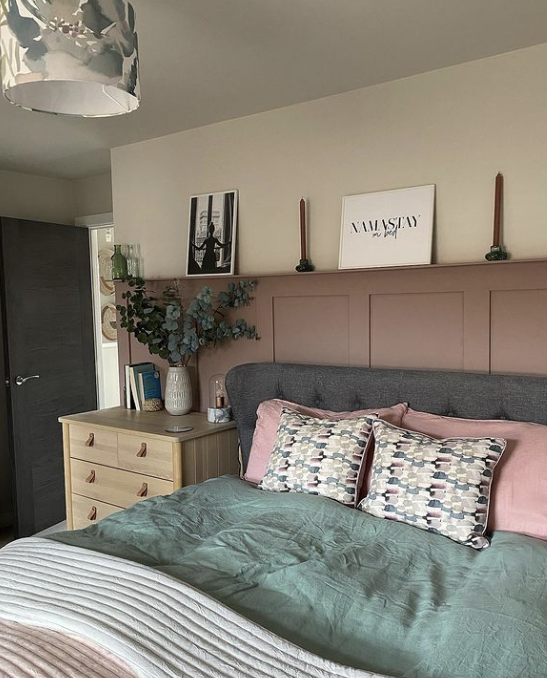 Image by @bethshomeandgarden using Farrow and Ball Skimming Stone on the walls and F&B Sulking Room Pink on the panelling
Pink is a popular choice for bedrooms due to its soft and soothing properties. This gentle colour has been proven to promote relaxation and better sleep (5). From blush to rose, there are many shades to choose from. Pairing pink walls with white and pale wood furnishings can enhance the soft and peaceful feel, making it easier to fall asleep and wake up refreshed.
In conclusion, the colour of your bedroom can have a significant impact on your sleep quality and overall wellbeing. Whether you choose blue, green, grey, purple, or pink, make sure the color reflects your personal style and enhances the overall atmosphere of your space. If you need professional assistance in selecting the perfect colors and transforming your bedroom into a peaceful and rejuvenating sleep haven, don't hesitate to reach out to Groovy Hues in Indian Trail, NC, a renowned team of experts in interior painting and color coordination.
References:
Elliot, J.A., et al. (2010). The impact of blue-enriched office light on attention, performance and sleep. Lighting Research & Technology, 42(2), 121-131.
Huang, W., & Trope, Y. (2010). As environment changes, so does perception of temporal distance. Psychological Science, 21(8), 1100-1105.
Textile Development Association. (2020). The Science of Sleep. Textile Development Association.
McCraty, R., Atkinson, M., Tomasino, D., & Bradley, R. T. (2015). A randomized controlled trial on the effects of color on emotions and behaviors.