Are you looking to add coziness to your living room without decorating? Sometimes, the first thing that enters our minds when trying to make a space more homely is to repaint or recarpet the flooring. However hold the paintbrush and the carpet stapler – we've got 10 cozy home decor accessories that you can buy to make your home feel warm and snug in no time, with no DIY needed!
Candles
Candles are an excellent addition to any cozy home decor setup as they create a warm and inviting ambiance, perfect for unwinding after a long day. The soft glow and flickering light of candles also create a calming atmosphere, making it an ideal accessory for setting the mood in your home. Furthermore, adding 2-3 candles around the room can create a warm light to set the mood for the evening.
Bassett Bergamot & Mandarin Zest Candle, Ultimate 2.1kg
Sofa throws
Throws are a simple yet stylish accessory for a living room, to add warmth and texture, instantly transforming it into a cozy retreat. Not only does a throw provide extra comfort and warmth on chilly evenings, but it also add a stylish touch to your home decor, making it a must-have accessory for any cozy home. When deciding on what colour throw to buy, consider your existing room colours and choose something complimentary to the space so it blends in with your existing decor. This way, you won't get bored with it.
Homescapes Bed Sofa Throw Cotton Chenille Tie Dye Beige, 150 x 200 cm
Printed cushions
Printed cushions are an excellent way to inject personality and warmth into your living room, adding a pop of colour and pattern to your decor. They also provide a cozy and comfortable feel, making them perfect for snuggling up with on the sofa or as an accent piece in a reading nook. Creating a colourful living room space, whether through dark moody interiors or neutral tones like grey can make your space feel warm and cozy.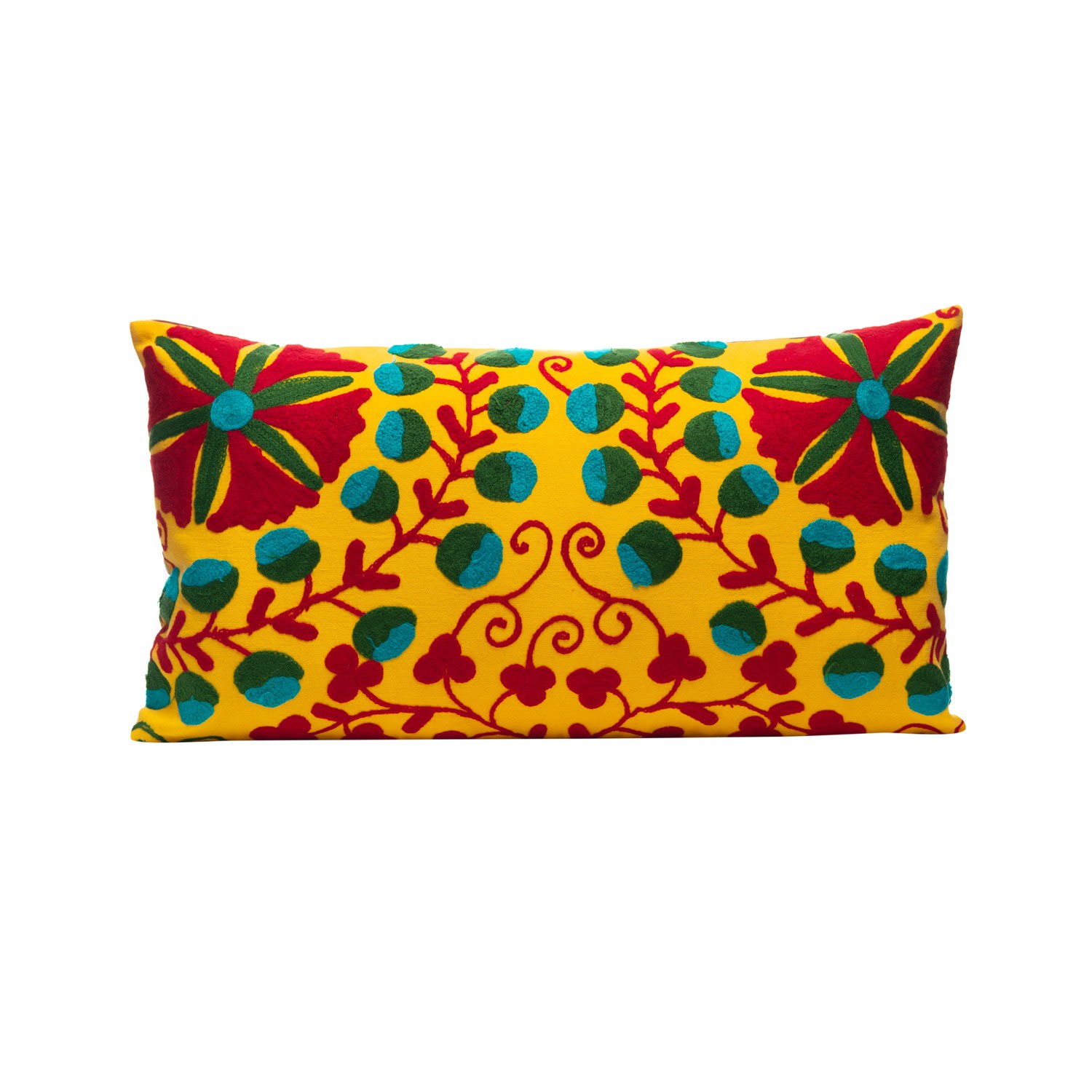 HERITAGE Geneve – Sunflower Head Silk Suzani Cushion Double Sided İkat
Curtains
Curtains are a simple yet effective way to add a cozy and welcoming touch to your living space. They not only provide privacy and light control but also soften the look of your room and add warmth and texture, making them a great addition t create coziness in your home. Furthermore, grey curtains are a wonderful choice to add a warm yet light element into a living room, whether you choose a pattern or plain, grey curtains are a great choice for a neutrally styled living space.
Grey Sienna Floral Pencil Pleat Ready Made Curtains 117 x 137cm
Poufs
Poufs are a stylish and practical decor accessory for a living room, making your space a cozy and comfortable sanctuary while offering relaxing and entertaining furnishing for guests. With their soft and plush texture, they also add a touch of warmth and comfort to your space, making them a perfect accessory for creating a cozy and inviting atmosphere.
Homescapes Red Knitted Cotton Large Round Pouffe Footstool 70 x 23 cm
Velvet footstool with storage
A velvet footstool is a luxurious and cozy addition to a living room, providing a comfortable place to rest your feet after a long day. It can also be used as storage too with most footstools having a lid to double up as a deep storage box. If you decide to buy a velvet footstool, the rich and plush texture will add a touch of warmth and sophistication to your decor.
Navy Blue Round Velvet Footstool Quilted Pouffe Ottoman with Buttons
Cuddle sofa
A comfy sofa is an excellent way to add intimacy and coziness to your living room for a comfy and intimate seating option for you and your loved ones. Its compact size and cozy design also make it perfect for creating a warm and inviting atmosphere, that can be used in a reading corner or as part of the main sofa layout.
Homescapes Pink Velvet Sofa Bed "Bower" 3 Seater Click Clack Sofa Bed
Pampas Grass
Pampas grass is an amazing home decor accessory that can instantly bring warmth and coziness to any living room. Its soft and fluffy texture adds a touch of natural elegance to your space, creating a calming and relaxing ambiance that will help you unwind and feel right at home.
Brown Pampas Grass Stems
Oil diffuser
An electronic oil diffuser is a fantastic gadget that will bring coziness and comfort to your living room, creating a soothing and relaxing environment with the help of your favorite essential oils. With its modern design and practical features, an electronic oil diffuser is not only a great addition to your home decor, but also a functional accessory that can help you destress and unwind after a long day. With many styles on the market, there are plenty of colours and patterns to choose from that will work perfectly with your interior style.
Ultrasonic Aroma Diffuser & Trio of Signature Oils
Have you been inspired by our top 10 home decor accessories for a cozier home? See more cosy home ideas below!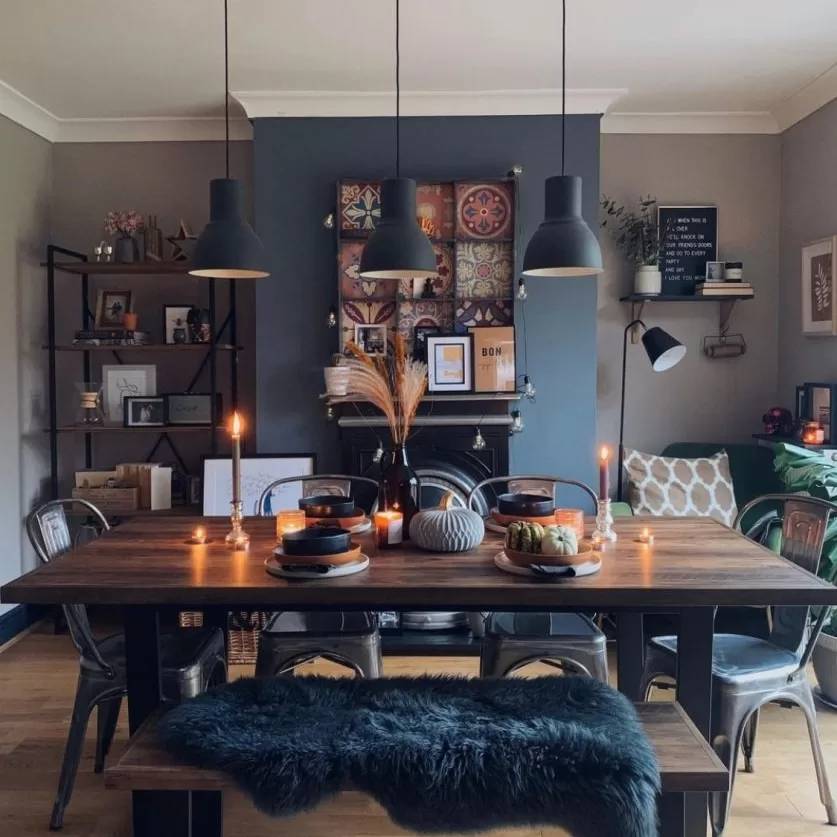 Bathroom Bedroom Decor Inspo DIY and renovation Hallway How To Interior Trends Kitchen Living Room Uncategorized