Neutral hallways are welcoming, cozy and easy on the eye. Sprucing up your space with cream as your primary colour is a great base point to create the ideal space for welcoming your family and guests into your home.
We've compiled ways to make your cream hallway look and feel welcoming with tips and styling techniques from our favourite home owners below.
Cream hallway ideas that are welcoming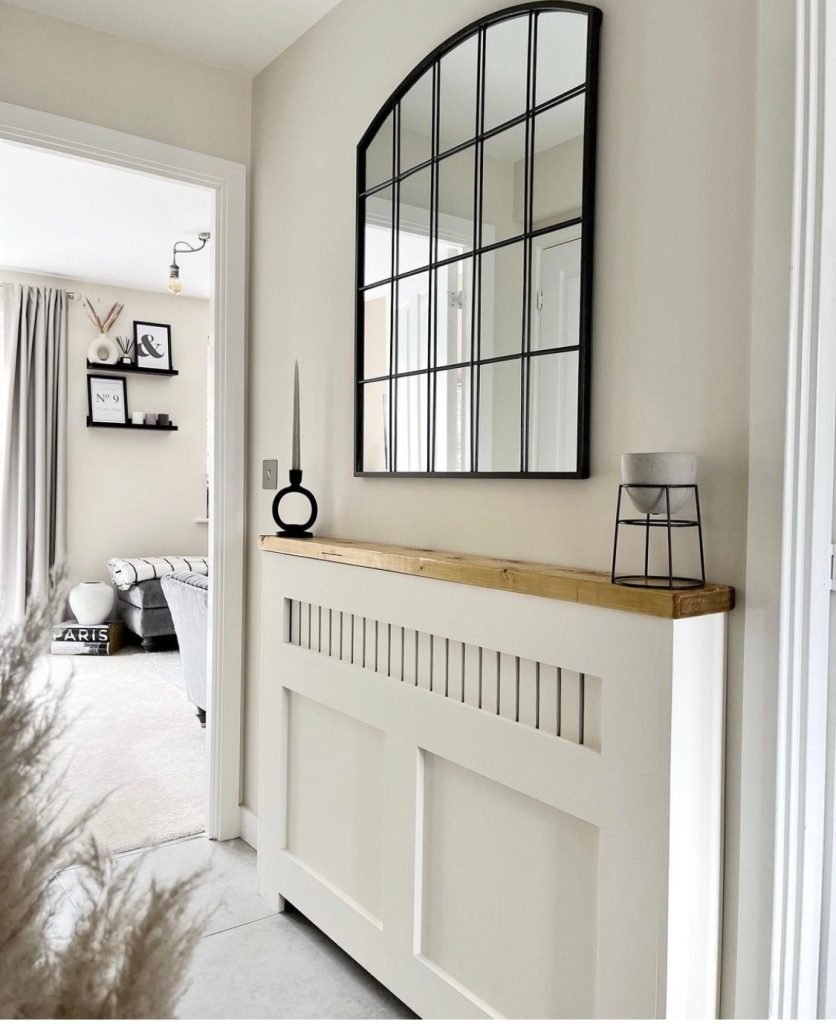 Offset white skirting boards and furnishings with a cream wall in your hallway to soften your space. Balance cream and white with black decor features such as mirror frames and accessories to create a bold look.
Get the look
Paint shade: Slipper Satin by Farrow & Ball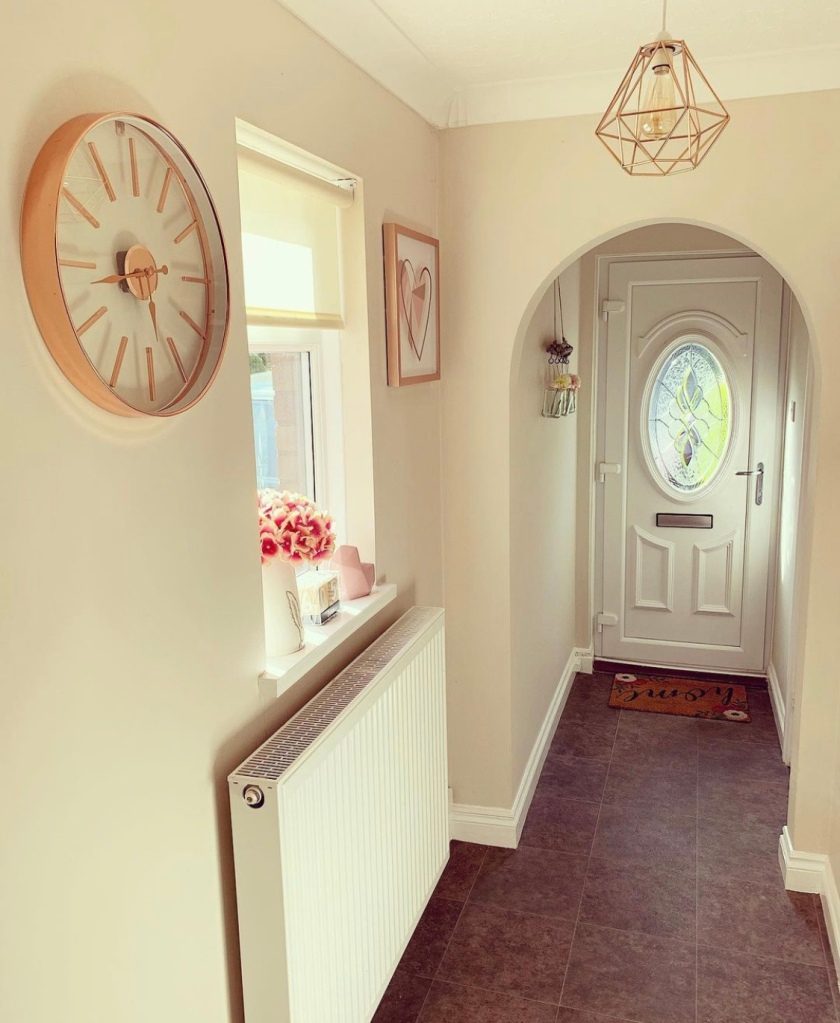 For a delicate entranceway paint all your walls a darker shade of cream for a relaxing and calming vibe to your home. Matching with rose gold or orange decor will keep the delicate look to your cream hallway.
Get the look
Paint shade: Natural hessian by Dulux
Add a cream stair runner for a statement look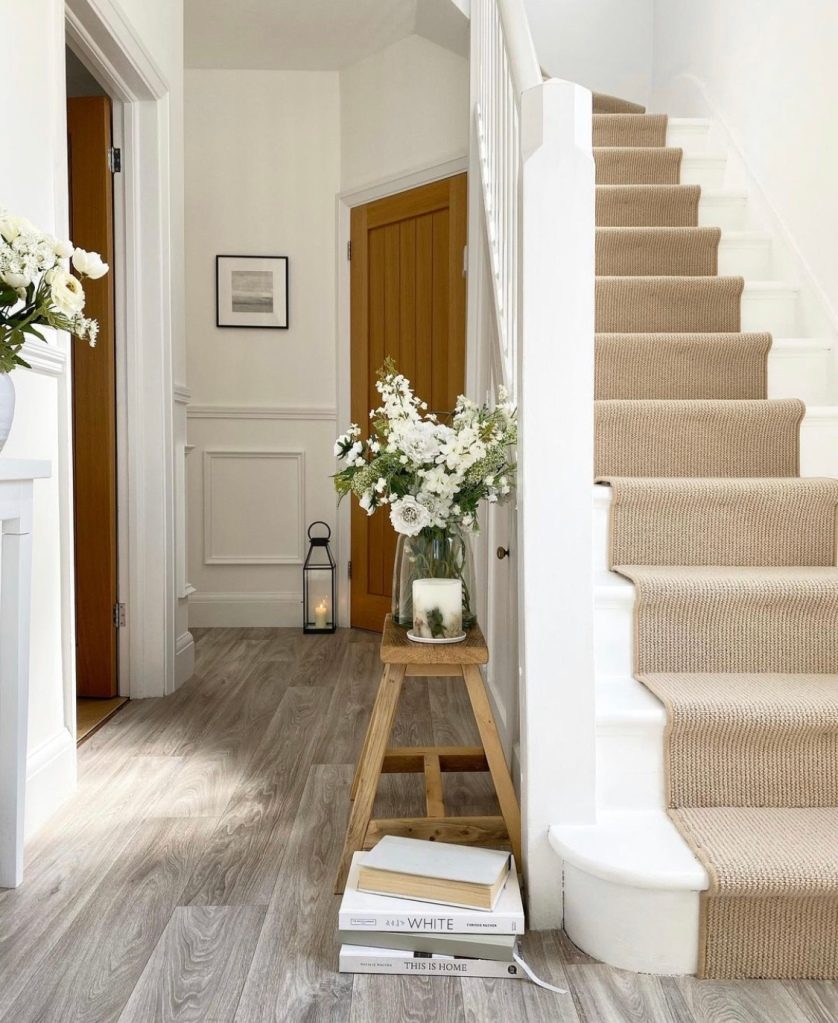 Transform a cream and white hallway with a luxurious stair runner to complete the space. A simple switch from hard surface stairs to a soft cream runner not only adds texture and warmth, but creates a statement look against the doors and furnishings.
Get the look
Stair runner: Avebury Chippenham Grain by Cormer Carpet Co
Cream on cream colour scheme for a welcoming hallway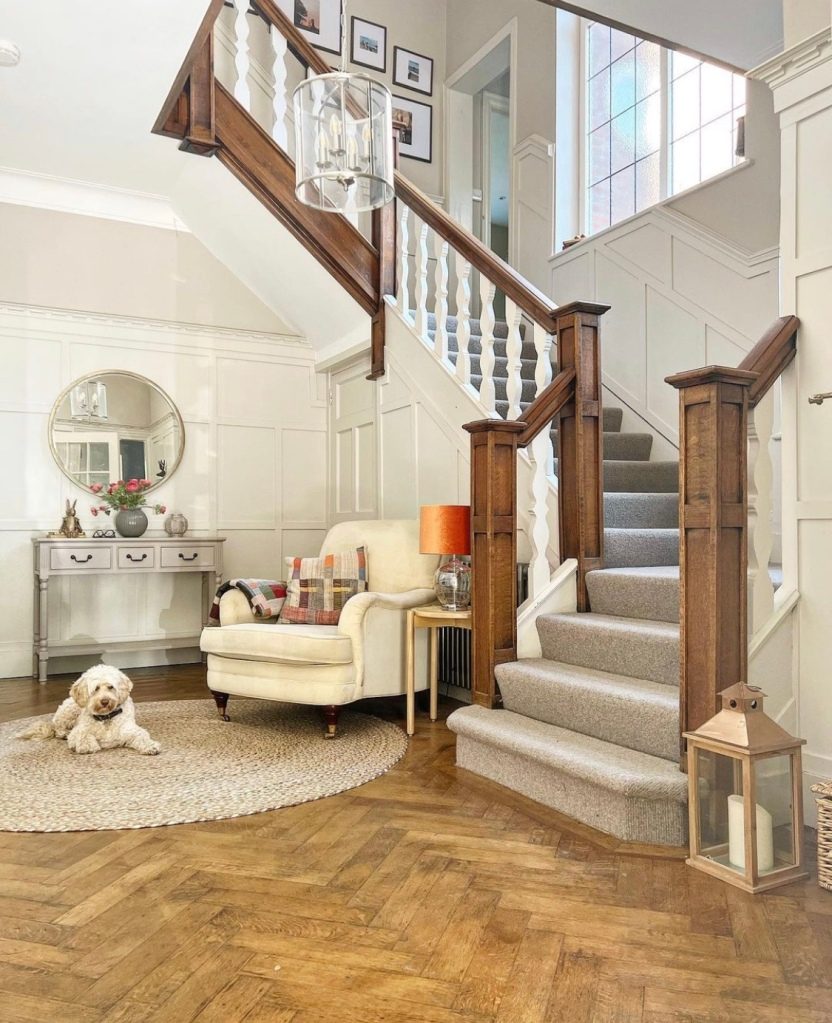 Cream on cream is a colour scheme we love for all things relaxing and eye soothing. Don't be afraid to layer up your creams throughout your hallway for a neutral and cozy ambience.
Play around with different shades of cream paints on walls and panelling. Add in cream carpets and rugs, furnishings and artwork to bring everything together.
Get the look
Paint shades: Brushed cotton by Valspar
Cream and green hallway idea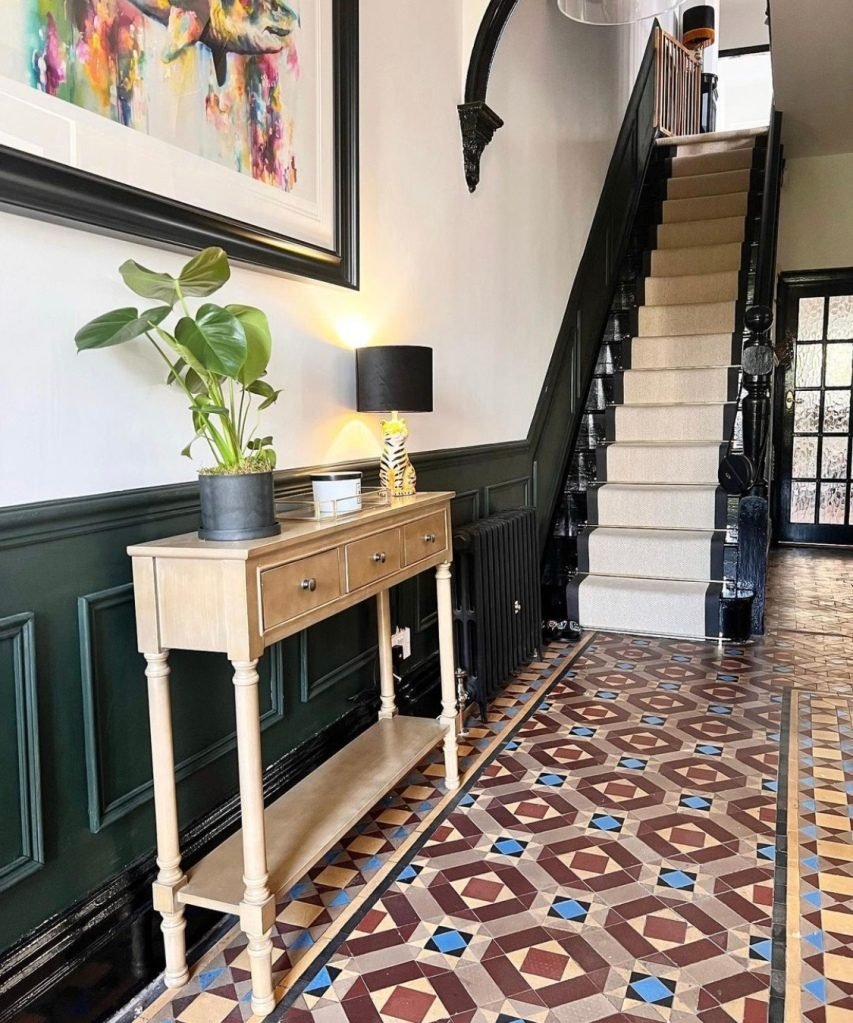 Create a contrasting look in your hallway by combining a cream palette with a darker colour. Painting your lower walls or panelling with a darker colour will make your walls look taller and your space bigger. Carry the look up your stairs for an effortless look that carries through upstairs.
Get the look
Paint shades used: Flint by Little Greene and Forest Symphony by Valspar
Add contrast to a cream hallway to make it more spacious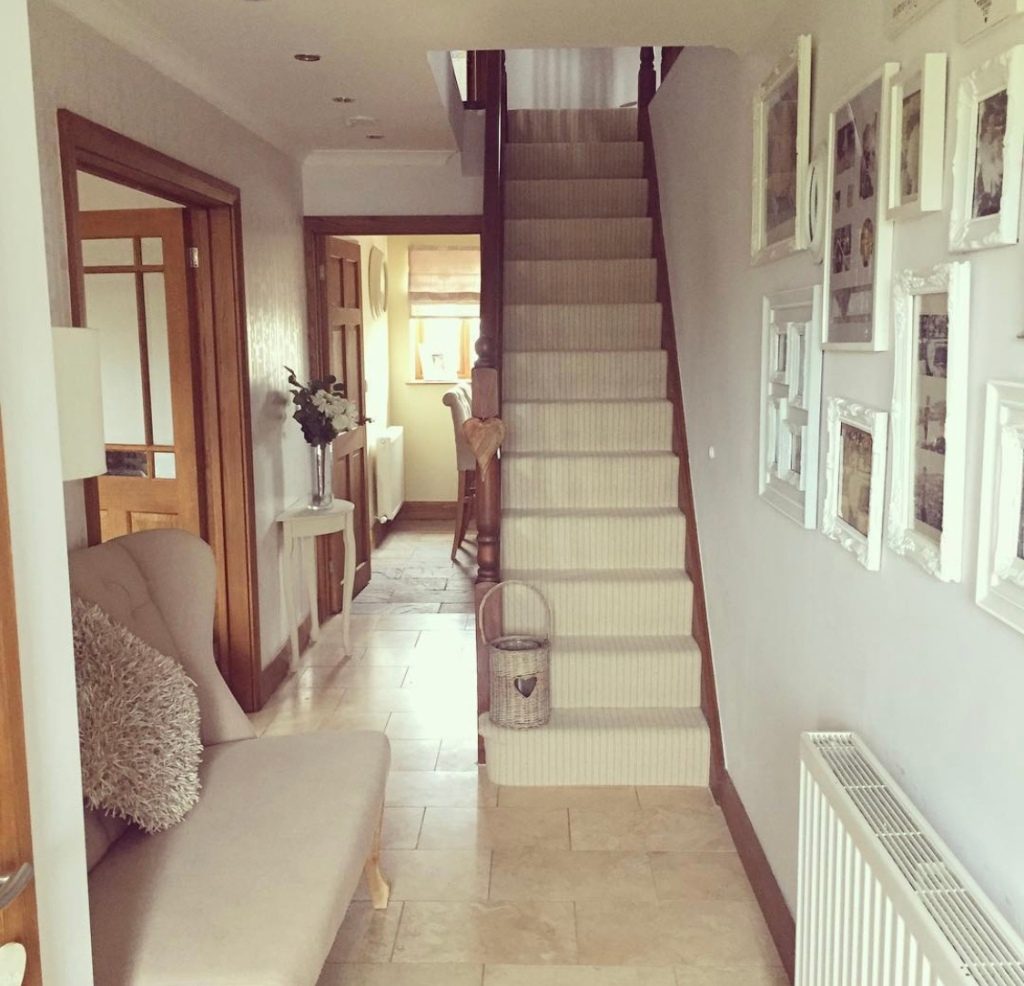 Contrast your hallway by layering a cream colour scheme. Opt for darker tones on the flooring and gradually decorate your hallway with light shades of cream to draw the eye up, which will make your space appear bigger and brighter.
Get the look
Sofa: Home Sense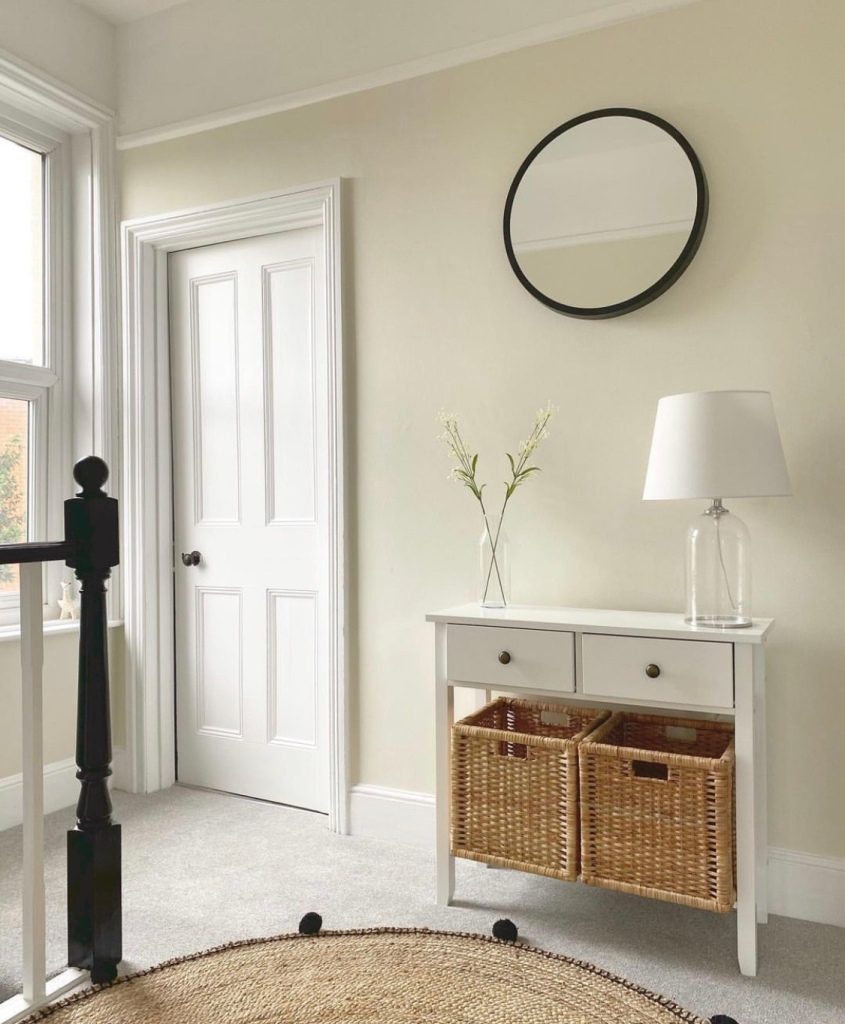 Style a cream landing and hallway with neutral decor for a calming through space. Combine cream carpets with rugs to layer up your palette for depth then go bold with black lines to bring it all together.
Get the look
Console table: Wayfair
Wicker basket: IKEA