Are you thinking of changing up your dining room? Did you know that different colour schemes in the home project different moods and feelings? Your dining area is a space that you will use multiple times a day, so choosing the right dining table and colour scheme is important to consider.
See below for our top picks on dining room sets for your home.
Chic white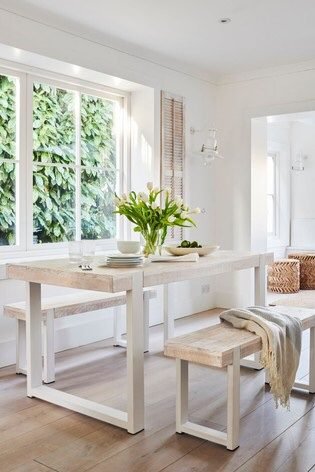 For an elegant dining room, furnish your home in fresh white and cream matched with light wood. White is a great dining room colour to make your room look spacious and clean. This gorgeous 4 seater bench dining table from Next is great for family dinners and pushing the benches under the table will add extra space to the room when not in use.
Traditional black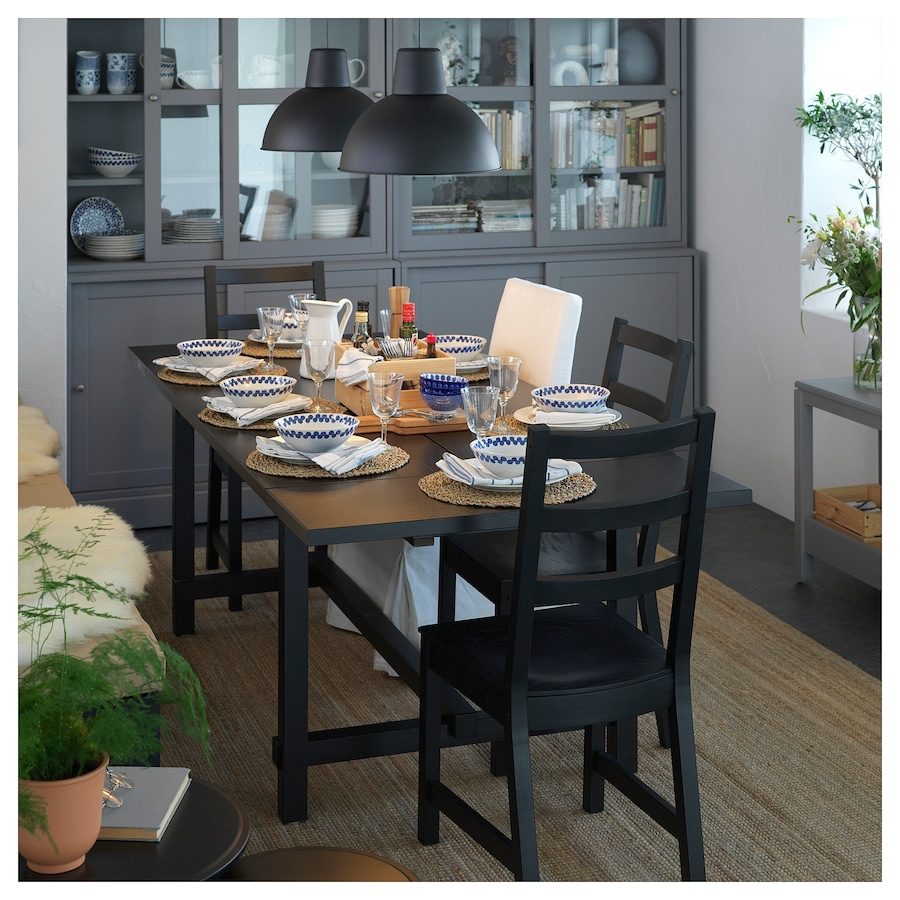 If you're looking for a traditional style living room that has dark walls or decor, why not opt for this IKEA dining table? It's sleek black design is minimal to match any room style and the adjustable extension means that it can fit into small or bigger spaces depending on your family size or room layout. A black dining room will bring an element of elegance to your room. Incorporate gold or bronze decor for an ultra glam and sophisticated look.
Soft grey and wood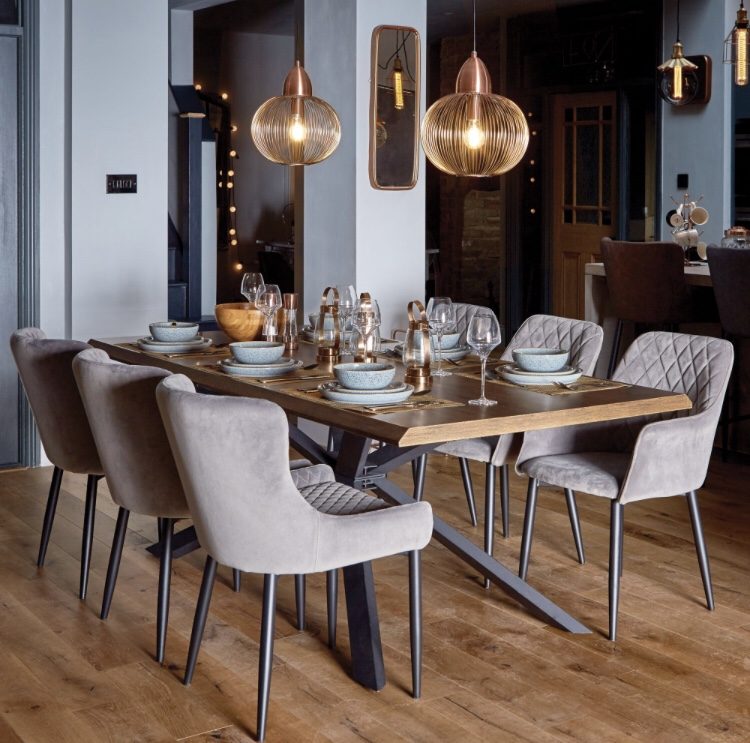 The industrial trend is big this year and we think it's going to stay that way for a while. So investing in a quality wood table just like this one from Housing Units will make your dining space look on trend like a lavish New York apartment. The beauty of these tables is that comfy and bulky chairs work really well with it, so instead of opting for a bench or wood chairs. Go a bit more sophisticated with the styling and opt for a soft grey luxurious velvet chair to make the space complete. We love how the shades of grey from the velvet chairs and the walls create a cosy space, while the bronze lighting bounces of the table for a warm ambience.
Sleek glass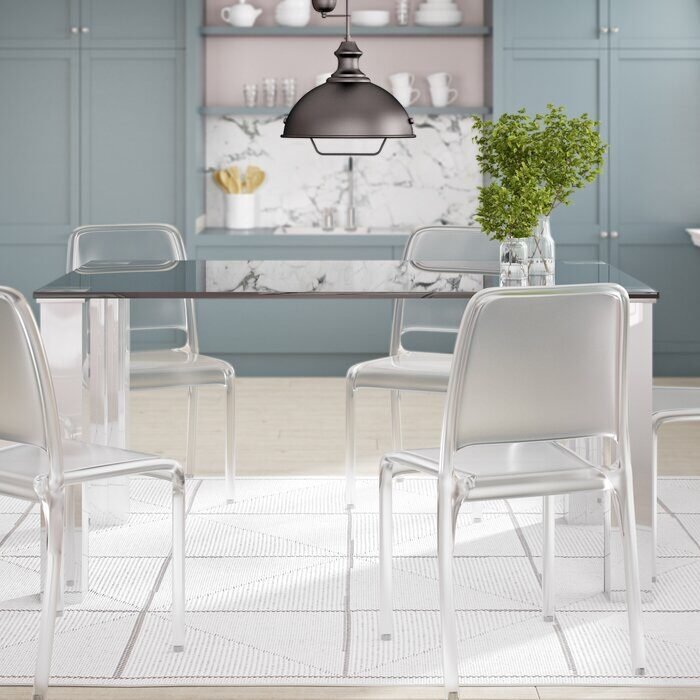 Whatever colour dining room you decide to go for, a sleek glass dining table will always match your decor. This elegant glass dining table from Wayfair can be paired with comfy chairs for a sophisticated look. What's more, the blue walls in a dining room give it a fresh and clean look as well as creating a space that is tranquil and relaxing.