Home improvement projects don't have to break the bank or require professional help. With some creativity, elbow grease, and a little know-how, you can tackle a variety of DIY projects to improve your living space. Here are our easy and wonderful DIY home improvement projects to consider:
Vinyl wrap your dining table
How long could it take: 30 minutes – 1 hour
Give your dining area a brand new look in one afternoon by using the vinyl wrap to completely change the surface of a dining table. This is exactly what Victoria did to her grey concrete dining table which now has a modern wood effect wrap to complement the neutral tones of the dining room.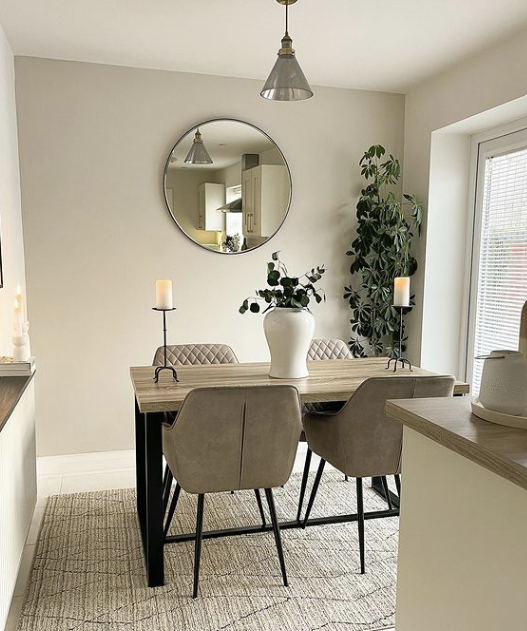 Image by @underrusselsroof uses an oak wood effect vinyl wrap to complete the makeover of the dining table, as well as removing the panelled walls opposite, to give the dining room more space and an open feel.
Repainting walls
How long could it take: 1-2 days depending on how many coats you want to do
Painting is one of the most accessible and impactful DIY projects you can do for your home. A fresh coat of paint can brighten up a room, add personality, and even make it feel larger. If you're feeling bold, consider an accent wall or a unique colour scheme.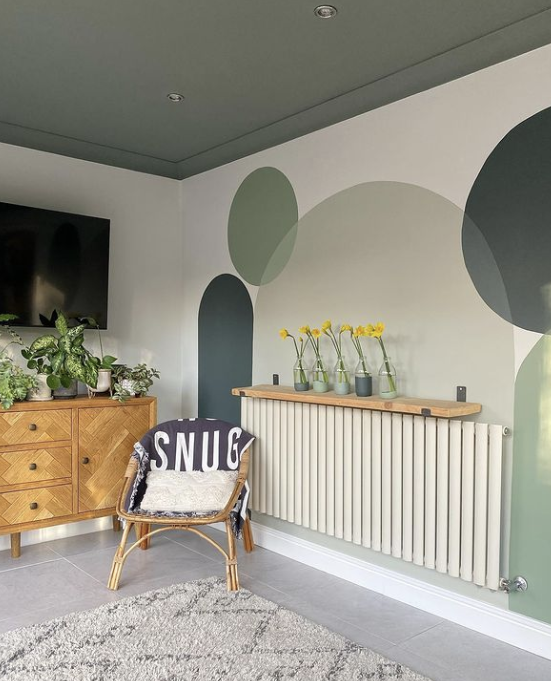 Add a featured wall using wallpaper
How long could it take: Do it in half a day
If you're looking for an easy and affordable way to transform the look and feel of a room, then wallpapering a wall might just be the solution you've been searching for. Not only does wallpaper add texture and color to your walls, but it can also create a sense of warmth and personality that paint simply can't match.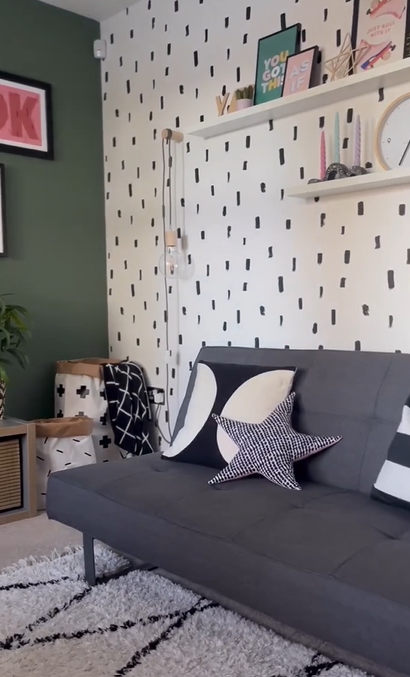 Retiling a hallway or room
How long could it take: between 3-7 days depending on the size of the floor
Are you tired of staring at the same old worn-out flooring day in and day out? Then it's time to consider the transformative power of retiling your floor! Not only does it instantly freshen up the look of any room, but it can also increase the value of your home and make it more attractive to potential buyers.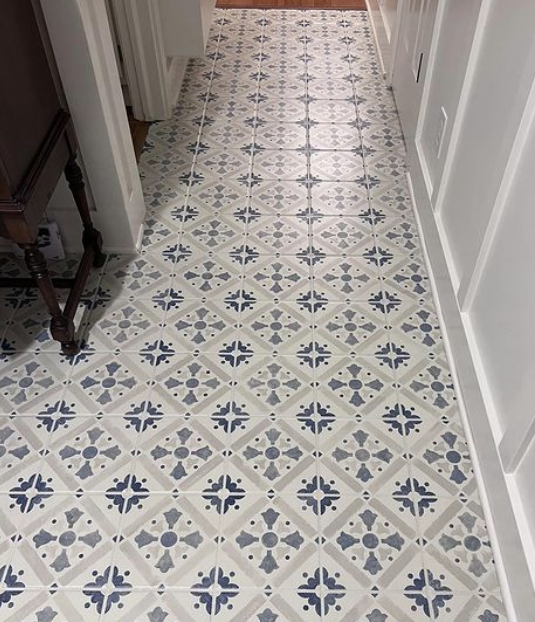 Image by @thepaupercastle uses painted floor tiles to create a fun, full-of-character room that pops against the white cabinets.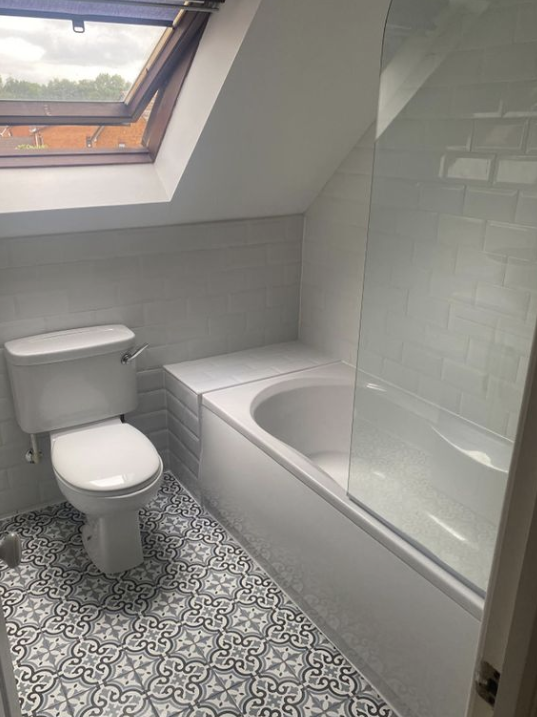 Replace kitchen counter
How long could it take: In a day
Not only can new countertops give your kitchen a fresh, updated look, but they can also provide a more durable and easy-to-maintain surface for all your cooking and food preparation needs.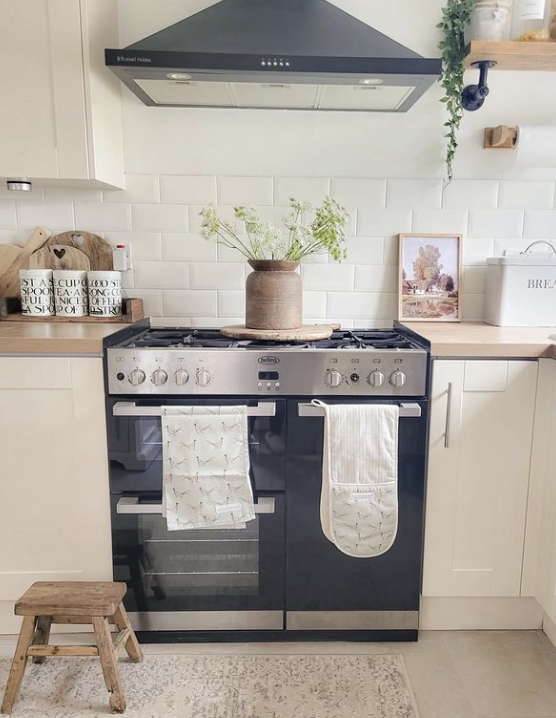 Image by @mrsnhome refreshes the kitchen with new countertops. From black countertops with cupboards with silver handles to an oak worktop and matching coloured handles to make the kitchen feel brighter and warm.
Install shelving to maximise your space
How long could it take: Up to an hour
With more storage space comes more room to breathe, making your home feel more open and inviting. And when everything has its place, it's much easier to keep your home clean and tidy, reducing stress and promoting a sense of calm and relaxation.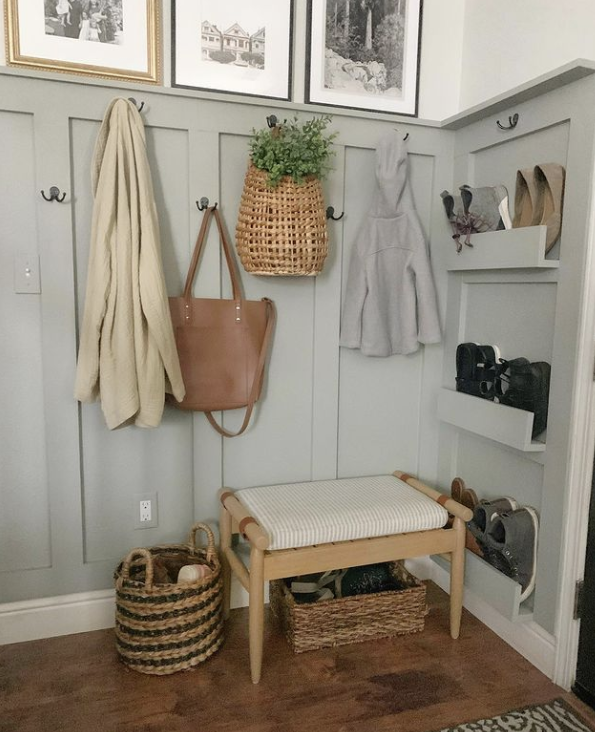 Image by @aheartfilledhome spruces up a hallway by adding clever shelving that blends beautifully into the panelling for added storage in such a clever way.
Replace a fireplace with a log burner
How long could it take: 5-7 days
With a wide variety of styles and designs to choose from, including everything from traditional cast iron to modern glass and steel, log burners are a versatile and customizable heating solution that can fit seamlessly into any home décor. They burn wood instead of relying on gas or electricity, they can provide a more environmentally-friendly heating option for your home.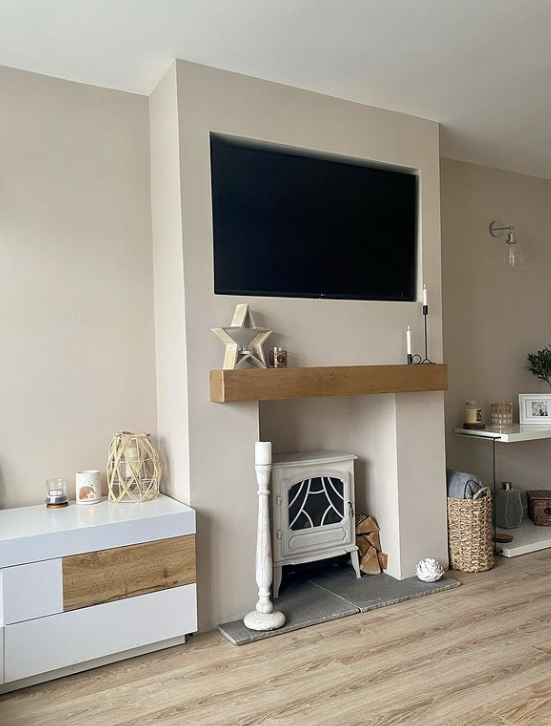 Image by @ourhappyplace7_ completely renovated the living room space, in particularly the fireplace. By replacing the real fireplace with a log burner and wood block mantel, the living room is a fresh and modern space that can easily be switched up as needed. See the before and after here.
Add a brick arch to your room to separate the living space
If you're looking to create separation between your rooms but don't want to use doors, why not consider the beautiful design of a brick archway? It's a great way to add country and farmhouse charm to your home with many ways to style bricks; from exposed to paint finishes.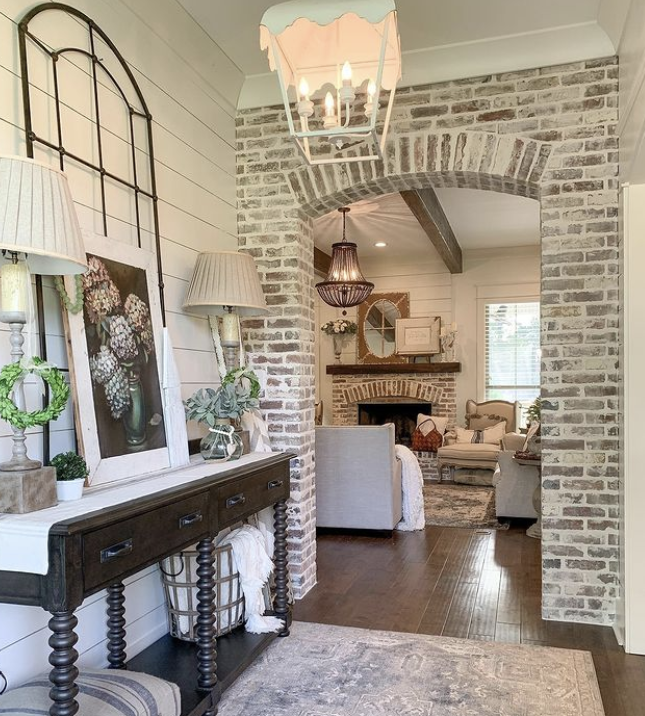 Image by @the_refinedfarmhouse has created a gorgeous brick archway that complements the exposed brick fireplace and country interiors for a charming and rustic home style. Find out how the interior brick archway was created over at The Refined Farmhouse.
Love these wonderful DIY projects? Find more below!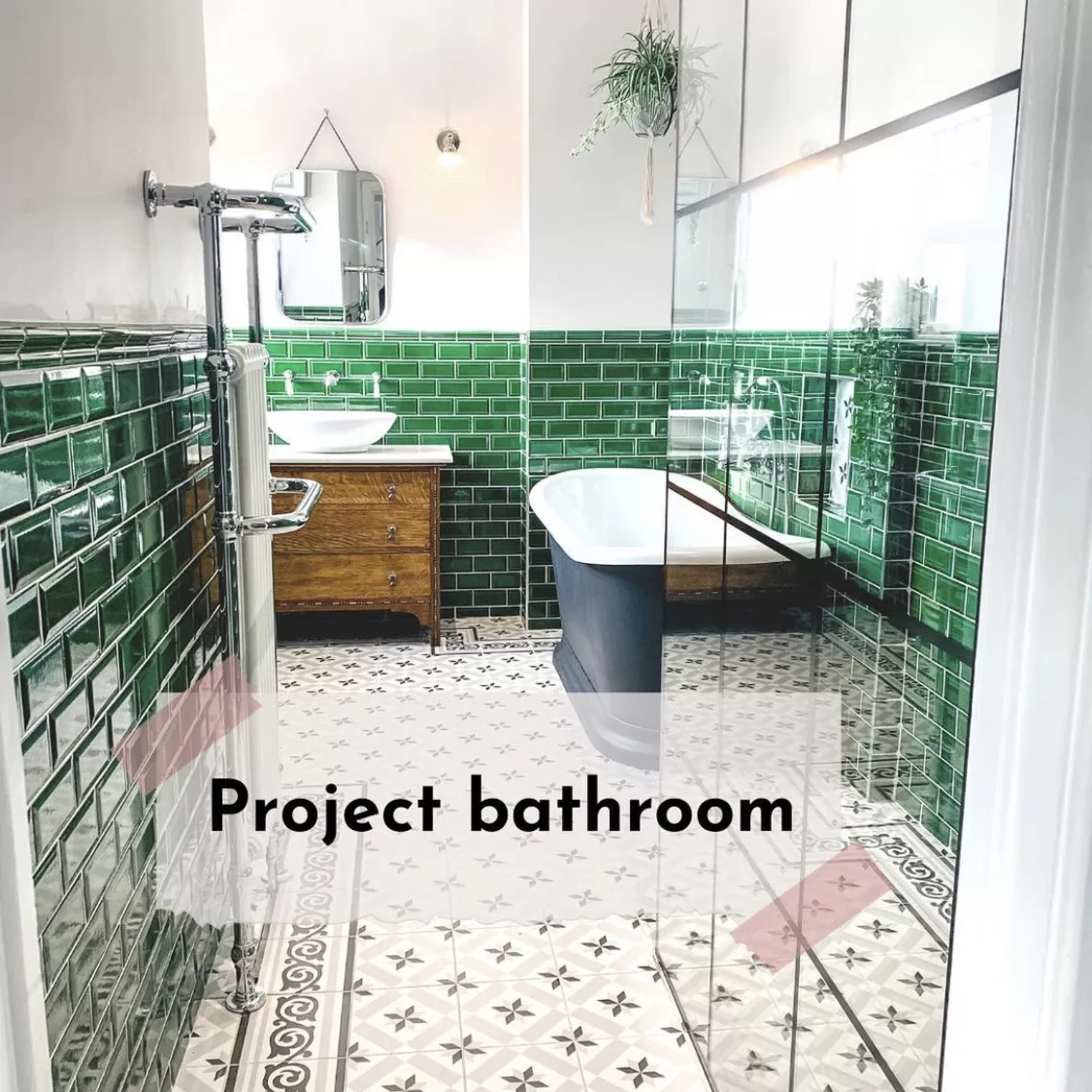 Explore Ideas by:
Bathroom Bedroom Decor Inspo DIY and renovation Hallway How To Interior Trends Kitchen Living Room Uncategorized