It's officially autumn, so step into cosy living and leave the sunshine yellow behind as we transition into a new season! We've compiled our top home inspiration picks for autumn 2020 that'll warm up your home and your heart. Scroll down to find our favourite interiors you can shop now.
Gold and black details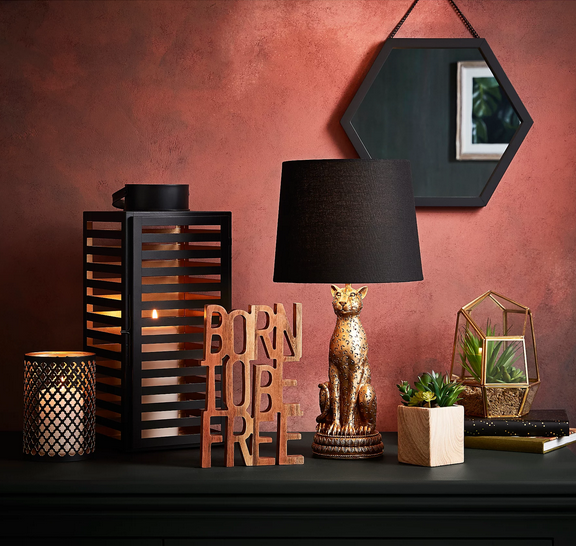 Create a warm ambience in your home with black and gold or bronze decor, which are perfect colours for autumn as it brings a darker tone to your room. Auburn walls will set the tone of your room for autumn too, which reminds us of crunchy leaves fallen on the ground. We love this gorgeous setup at George, Asda for a tropical safari theme in the living room or bedroom.
Image Source: George Asda
Contrast of colours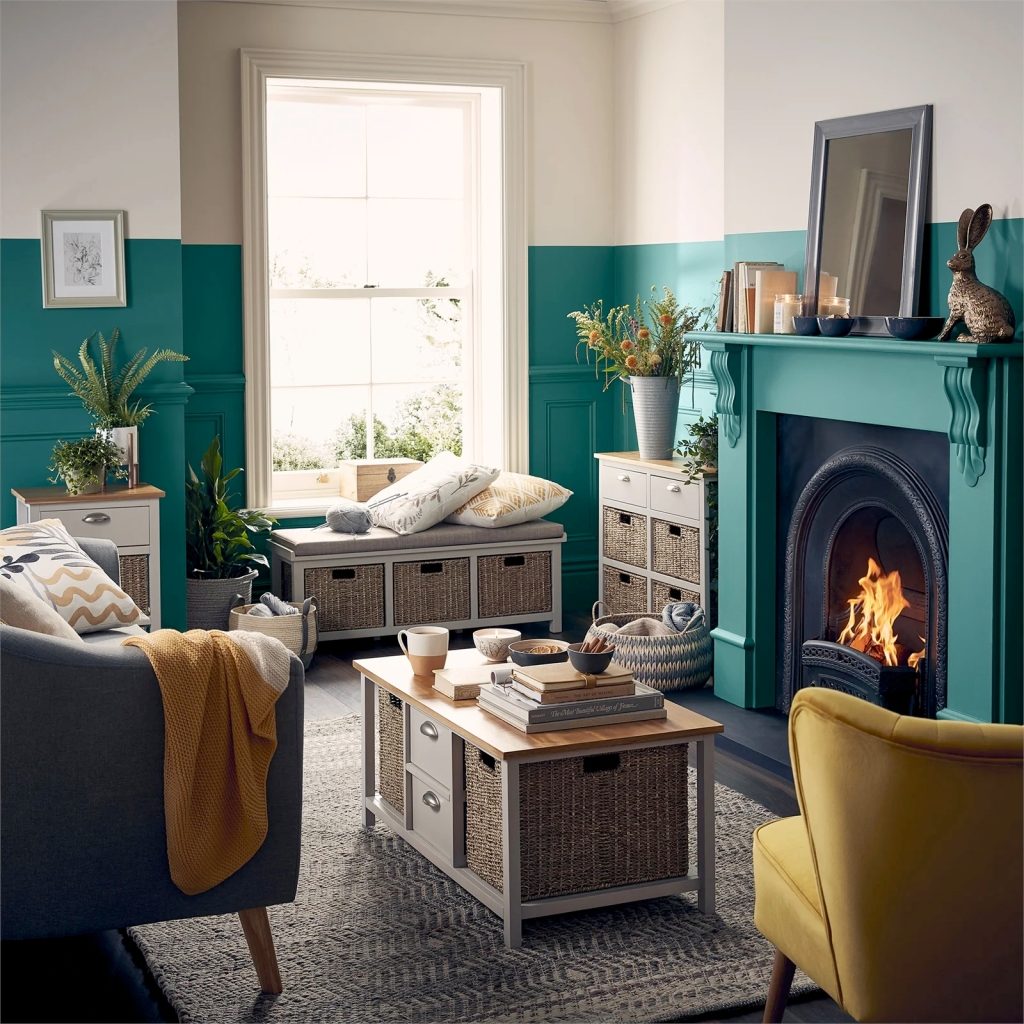 Make a bold statement in your living room just like this warm and cosy set up at Homebase. Painting your walls darker on the bottom and light on the top allows the eyes to draw up in the room and creates the illusion of more space. We love the contrast of dark and light furnishings that blend together to create a space that is modern yet traditional with a blue, green and yellow colour scheme that is natural and earthy for autumn.
Image Source: Homebase
Floral textures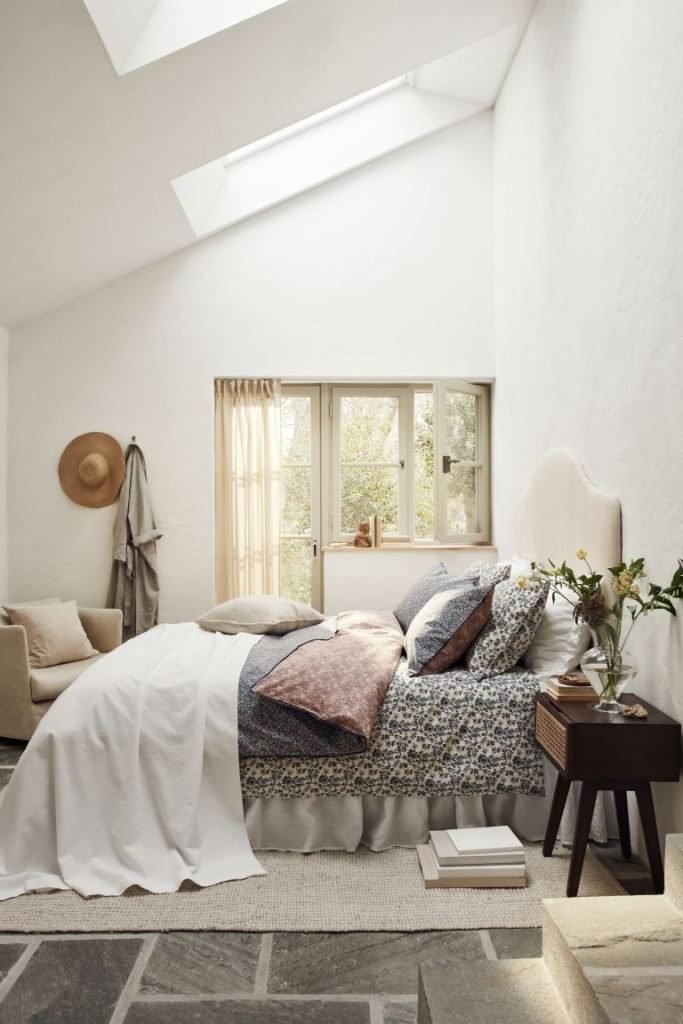 If you like a minimal home but still like to play around with colours and patterns, a great way to do this is by layering up your duvet. Mix and match delicate floral print duvets, blankets and pillows just like this romantic bedroom style from H&M Home. The colours are subtle but add texture to a minimal style bedroom for cold autumn and winter nights.
Image Source: H&M Home
Warm wood features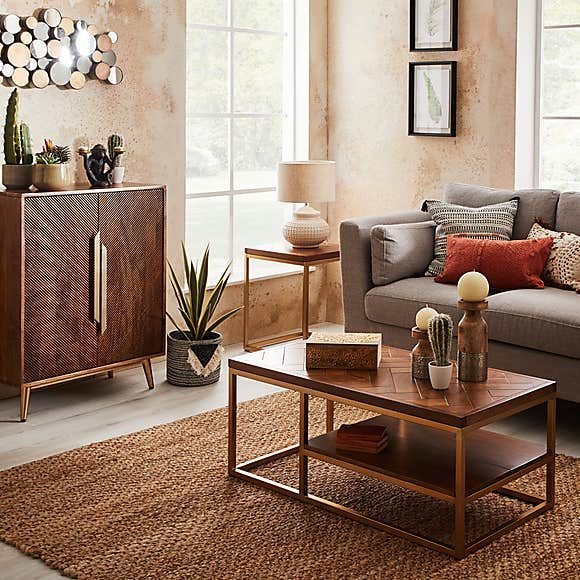 The colours of autumn are every shade of orange, yellow and brown, which is why warm wood features in your living will look and feel cosy this autumn. Play round with wood furnishings such as a coffee table, side tables and sideboards to create most of the space. Then add texture such as art work, fluffy pillows and textured rugs to complete the space. Incorporating soft creams and leafy greens into your space will add more warmth and depth to your space too.
We love this look by Dunelm, which looks super cosy and warm for those mild autumn days when all you want to do is cosy up to a fire with a cup of tea.
Image Source: Dunelm
Gorgeous green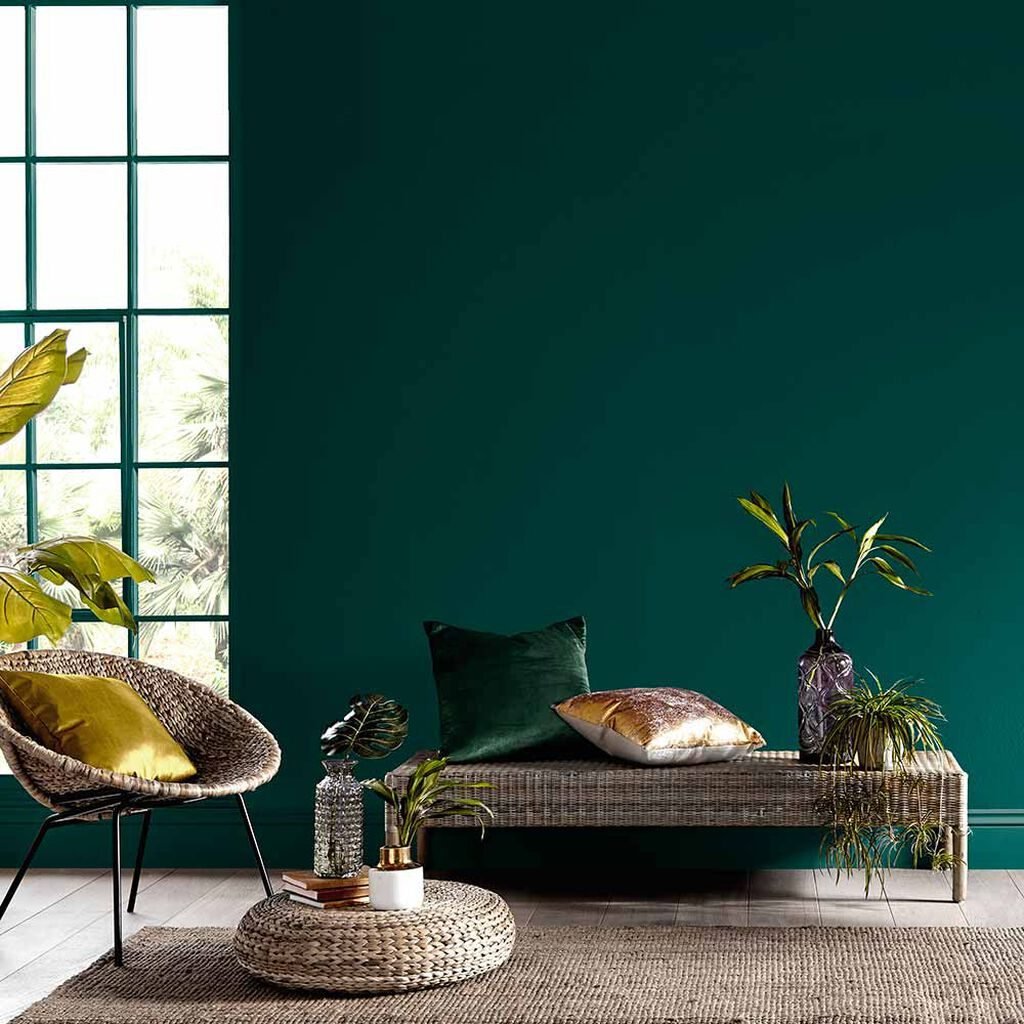 Green is the colour of 2020, as announced by Dulux – the colour of the year is 'Tranquil Dawn'. A shade that is described as is somewhere between green, blue and grey. So, what better way than to slide into autumn than with a gorgeous living room inspired by the shade. The Glasshouse shade by Graham & Brown is a deep green tone that will warm up your living room or bedroom. Mix with rich colours like gold and purple among velvet furnishings for an ultra glam look.
Image Source: Graham & Brown