We all dream of living a life of luxury, especially when it comes to the space in home. Luckily, you don't need a house in the Hamptons to get a slice of luxury living for yourself. Let the luxe life become part of your every day abode with our 10 luxury livi big room ideas that you can incorporate into your home – even if you're on a budget.
1. Install your own art gallery with a gallery wall
Gallery wall features are a huge trend for 2020. Replacing the classic accent wall feature with a gallery wall creates a luxurious touch in your living room. By choosing gorgeous frames that look expensive and filling them with artwork from magazines or printed off from the internet, you will save a lot of money and it will look expensive. If you're not sure how to make a gallery wall, check out our blog on how to create one here.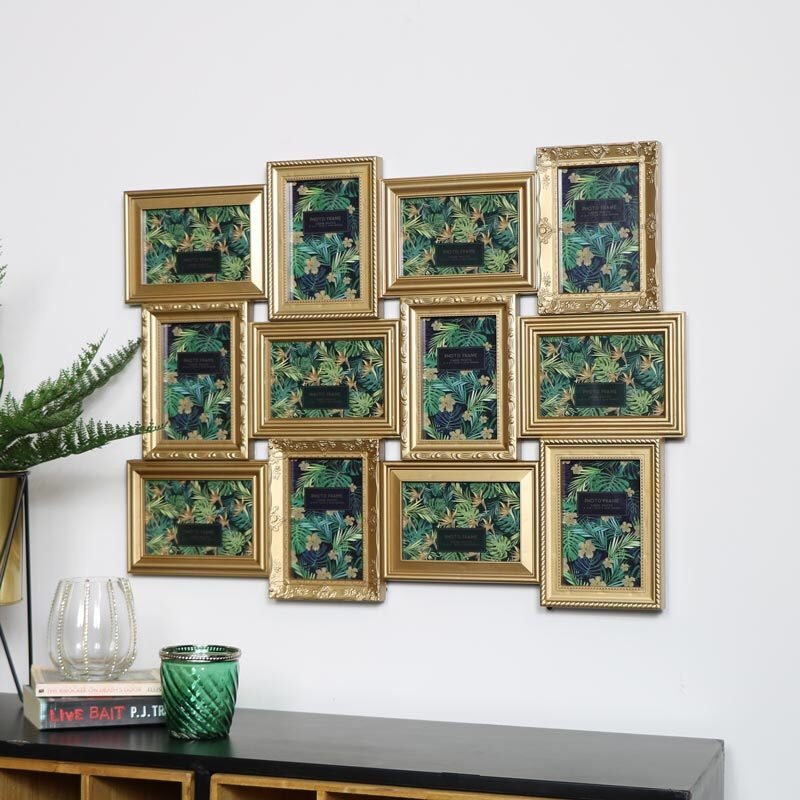 12 Gold Ornate Frames by Melody Maison – £29.95
2. Chaise Lounge
Nothing says glam like a velvet chaise lounge in your living room. If you've got extra space that you want filled up, a chaise lounge will add luxe glam to your living room. Arrange your chaise lounge by a window with no clutter for a sophisticated setup in your living room. We love this lounge by Beliani, which is budget friendly at just £199.99 in a luxurious blue.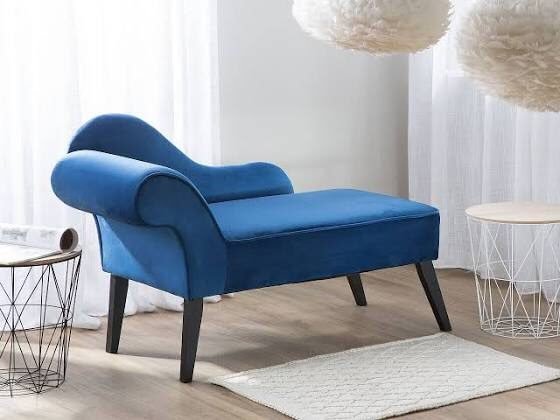 3. Wall mounted fire place
If you don't have a traditional fireplace in your living room why not consider a wall mounted fireplace? This ultra modern and sleek fireplace will create a focal point in your living room. It will create a space of luxury and modern living while being super cosy at night. (Image source: eBay)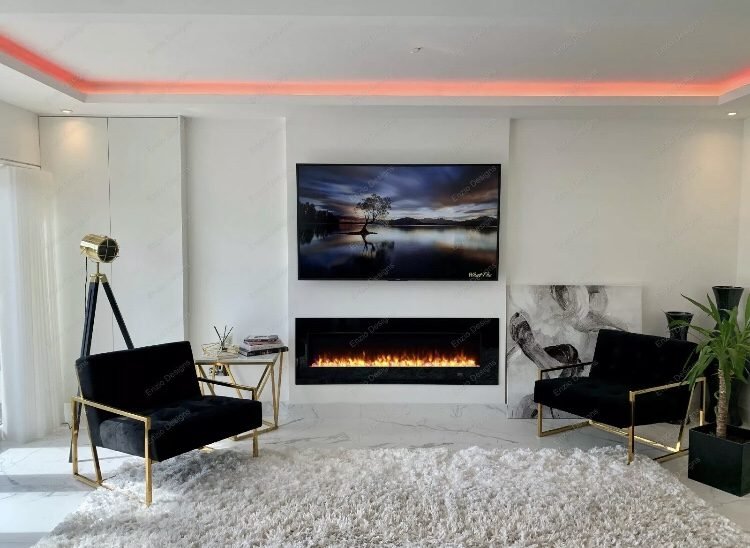 4. Industrial style coffee table
Industrial home style is a huge trend this year and is a great way to add a touch of luxury into your living room on a budget. We love this coffee table from Wayfair in a warm charcoal colour and textured finish that looks like a price out of a Manhattan apartment in New York. The clean lines make the table look very Scandinavian and minimal, which is perfect for a luxury style living room.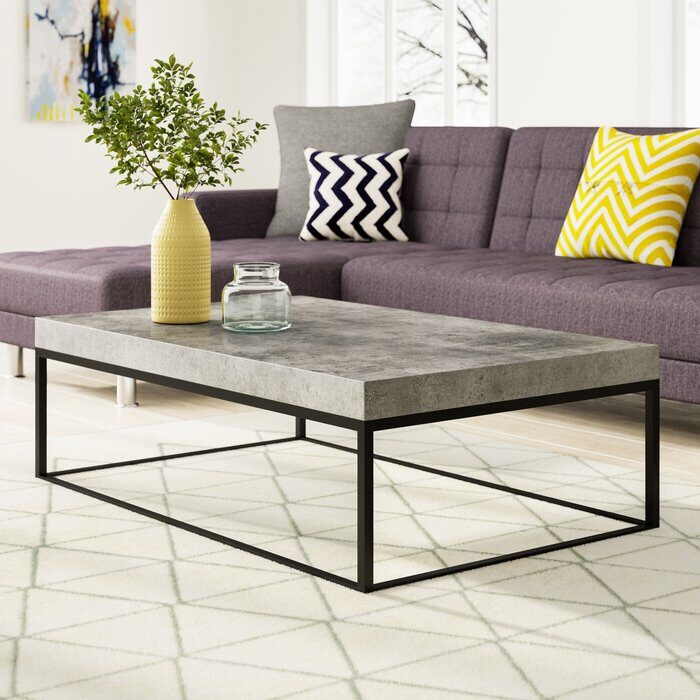 5. Fluffy rug
A great way to add texture and style into your living room is by choosing the right rug to fit your space. A fluffy rug can make your living room look ultra glam, cosy and elegant. When choosing a fluffy rug stick to light colours such as white, cream and grey because it will make your space appear brighter and give the illusion of appearing more spacious. We love this faux plush rug by Waydi at just £14.99.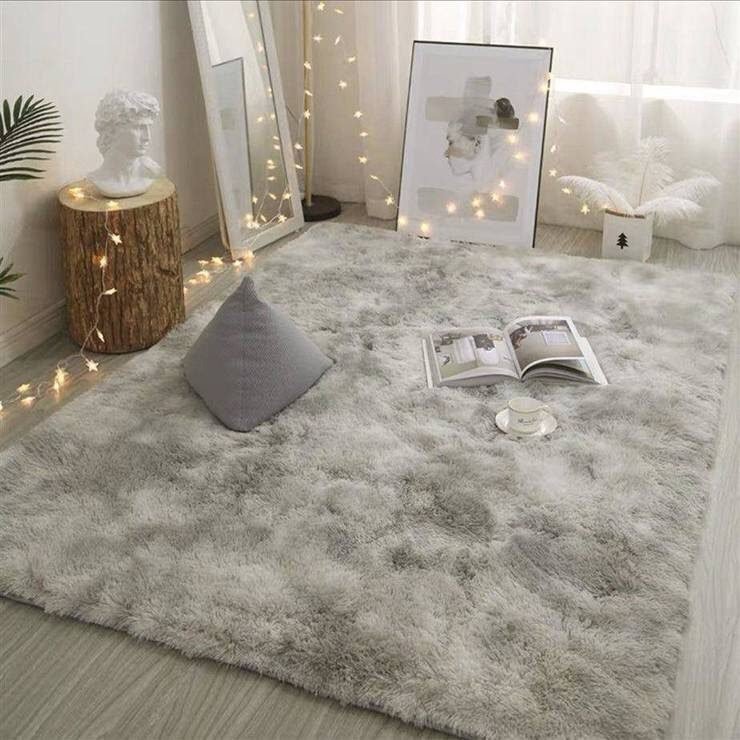 6. Glass dining table
Glam up your living room with a gorgeous glass dining table. This will add a luxurious feel to your room as well as creating a spacious look. This stunning glass dining table from Mano Mano is just £179.99 and we love the wood legs that make this table look contemporary and stylish. Add stylish upholstery chairs to complete the look.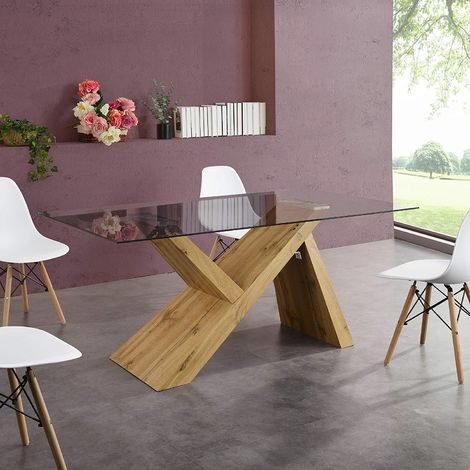 7. Chandelier lighting
Create a show-stopping focal point in your living room with a pendant or chandelier lighting feature. Lighting is a huge part of setting the ambience in your living room and this branch chandelier by Beautiful Halo at £153.67 certainly adds a touch of luxury lodge style. It's a unique twist on the typical glass chandelier and would look incredible in a country house style living room or Scandi style setting.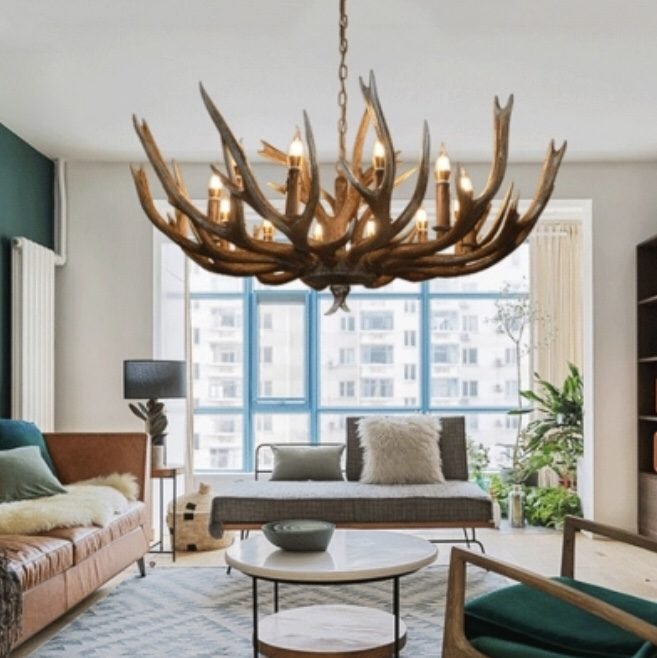 8. Gold decor pieces
Play around with gold decor pieces that will add a touch of glam and luxe to your living room. This can be done by incorporating gold features such as candles, ornaments, trinket trays, lamps and mirrors. We love this Art Deco style living room set up at Dunelm which includes the Deco Charm Mirror Wall Art, that looks strikingly against the blue wall. Buy it here for just £35.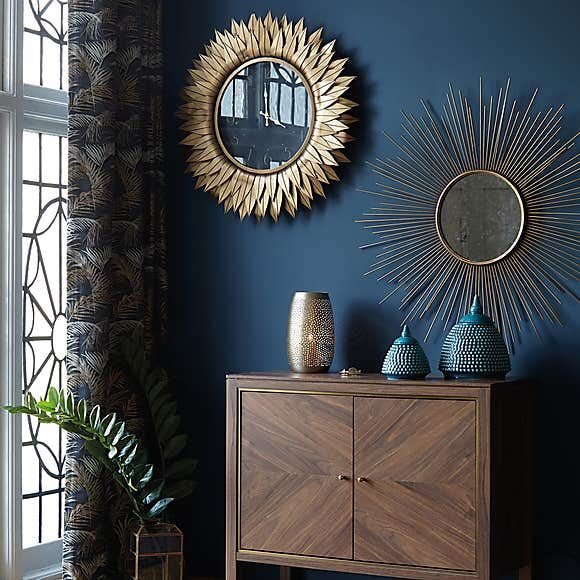 9. TV Stand
In most homes, the TV is the central focus of the living room and furnishings are usually conveniently placed to face the TV. With this in mind, we have handpicked this luxurious TV stand that will glam up your living room instantly. Made from Mango wood and painted white, with gold legs and handles, this gorgeous cabinet has beautiful carved detailing and a lux finish. Add plants and gold decor on the cabinet to really make the space pop with luxury style.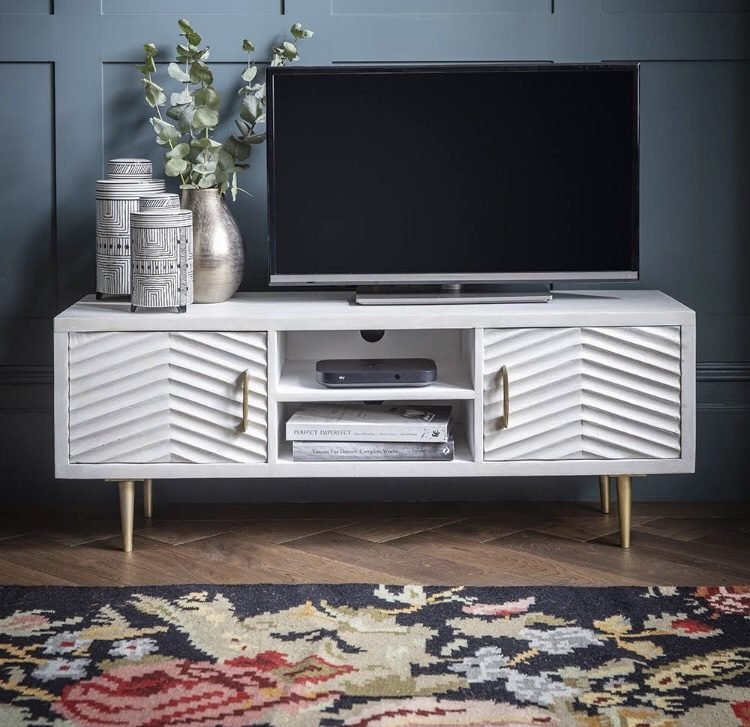 10. Luxurious wallpaper
Create a fun space in your living room by being bold with your wallpaper. With the right wallpaper and furnishings you can create a super luxurious style in your space. Choose rich colour schemes like deep blue, green and purple and combine it with golds and black. We adore this Tori Teal wallpaper with a floral and bird print design that creates a fun space. This wallpaper has a subtle glistening shimmer of silk for an ultra luxurious finish.
We also love how the space has been styled with a velvet purple sofa and gold sleek lines from the pendant lighting and coffee table, which gives it an Art Deco glam look.