Living room lighting plays a big part in your home. Whether it's entertaining family or guests, or simply indulging in some relaxing time after work.
At Style Your Sanctuary, we know that no two living rooms are the same, so we've handpicked some of our favourite living room lighting ideas below to inspire your next home decor purchase.
Modern Chandelier Living Room Lighting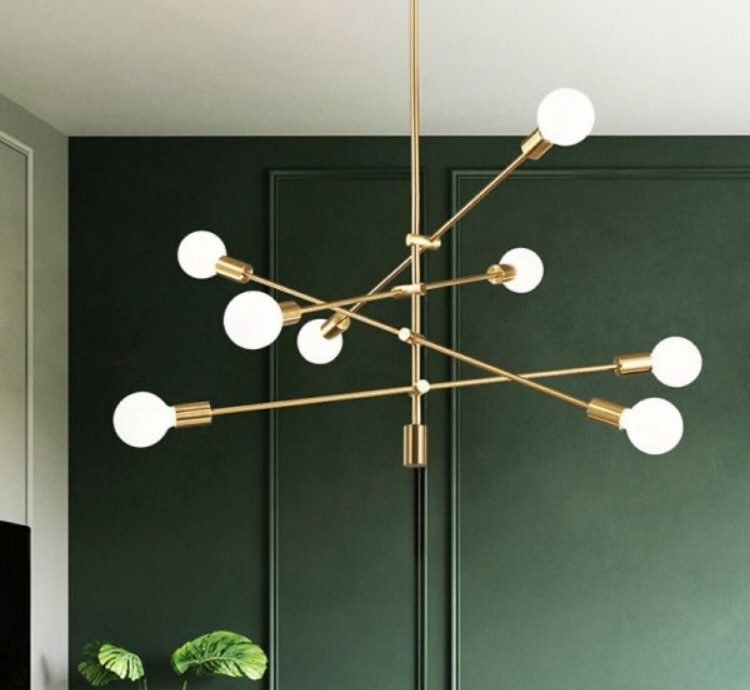 This Sputnik Chandelier Lighting is a great way to play around with various light directions with straight lines and heights. Inspired by the first artificial earth satellite, the Sputnik, which also translates to "travelling companion" in Russian is the perfect lighting feature for your living room, especially for globe trotters looking for an unusual and ultra stylish lighting feature to inspire the lust for travelling through home decor.
Living Room Wall Lighting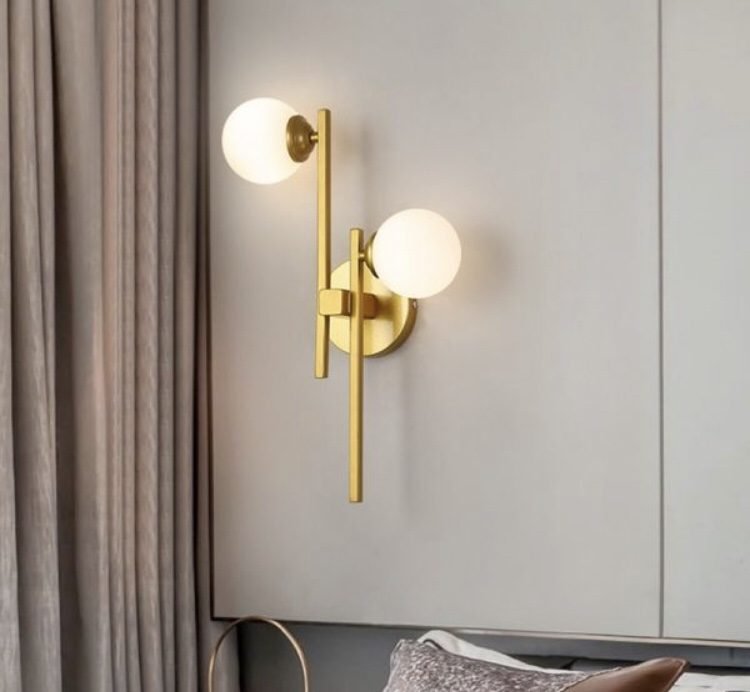 If you love the style of the Sputnik Chandelier, then you'll love these wall lights with similar design. Create a cosy ambience in your living room with this beautiful wall lighting feature, which has two bulbs for extra lighting. The gold finish looks gorgeous in an Art Deco living room setup for effortless sophistication.
Living Room Ceiling Light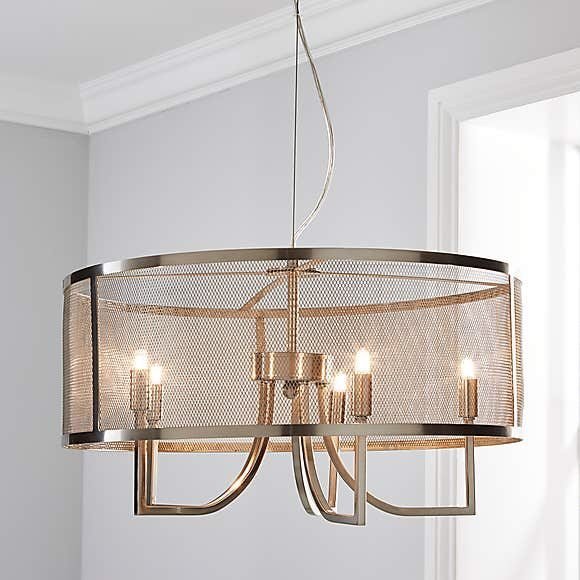 Living rooms with a touch of industrial elements offer a sense of city living while still being cosy and warm. This mesh living room ceiling light from Dunelm is on trend with a metal finish that brings in the fashionable industrial look to your living space. We love the 4 separate light features, which transform this pendant into a chandelier feature that makes your space feel warm.
Image source: Dunelm
Flush Lighting For a Glam Living Room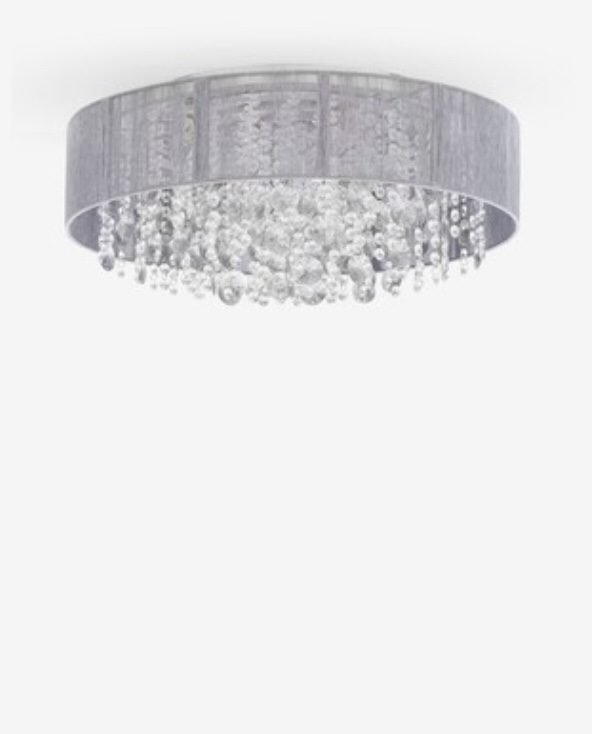 Add a dazzle of glamorous touch to your living room with this large flush fitting light. Beautifully made, with a hand-wrapped string shade and decorative embellishments to make it glisten to look like jewel crystals. We adore this glam silver flush light for a grey or white living room for an alluring ambience.
Image source: Next
Grey Domed Living room Light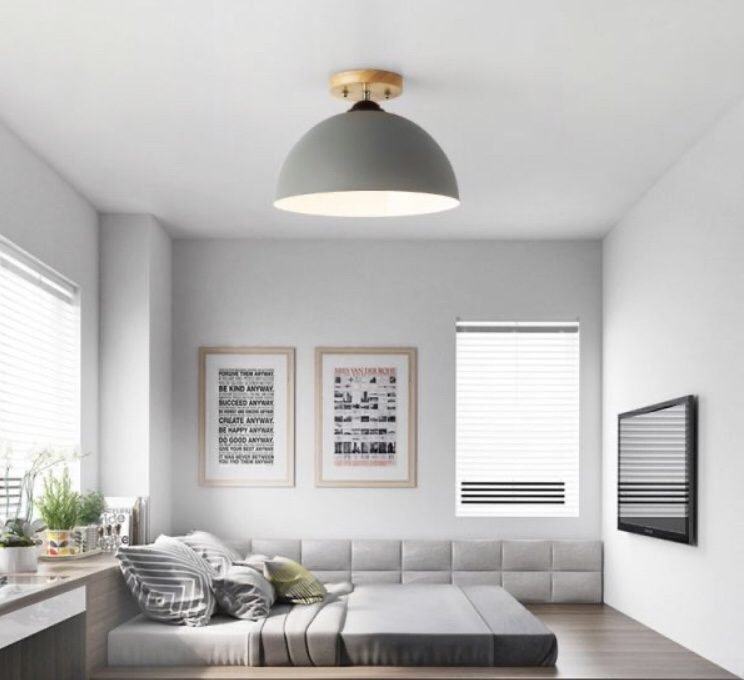 Make a modern statement with this stylish 12-inch flush ceiling light for your living space. The gorgeous light grey colour is super easy to style up with other living room decor, whether you've got a white, black, grey or combined colour scheme. Furthermore, if you have a big living room or living and dining area, you can place a few of these on your ceiling for a bold look.
Silver Leaf Living Room Light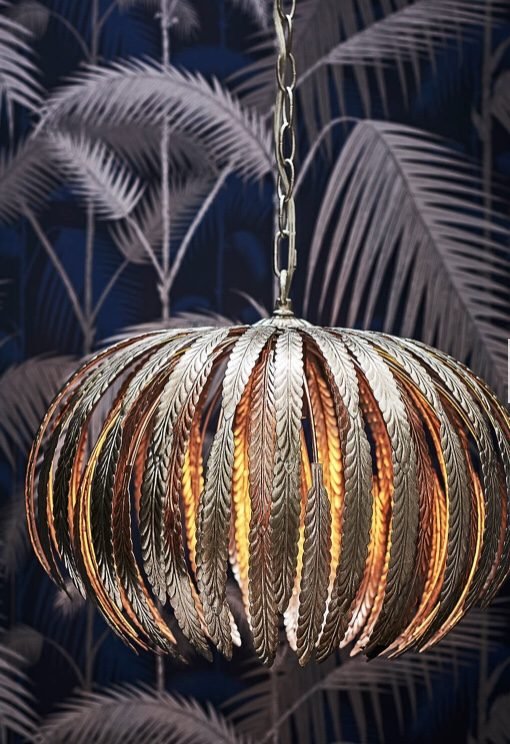 Inspired by tropical decor that brings the outdoors inside with an ultra glam look, this silver leaf ceiling light is a luxurious addition to your living room. Match with a rich colour scheme and shiny metal decor pieces to make your living room look as elegant as a high-end hotel room.
Swirl Flush Ceiling Living Room Light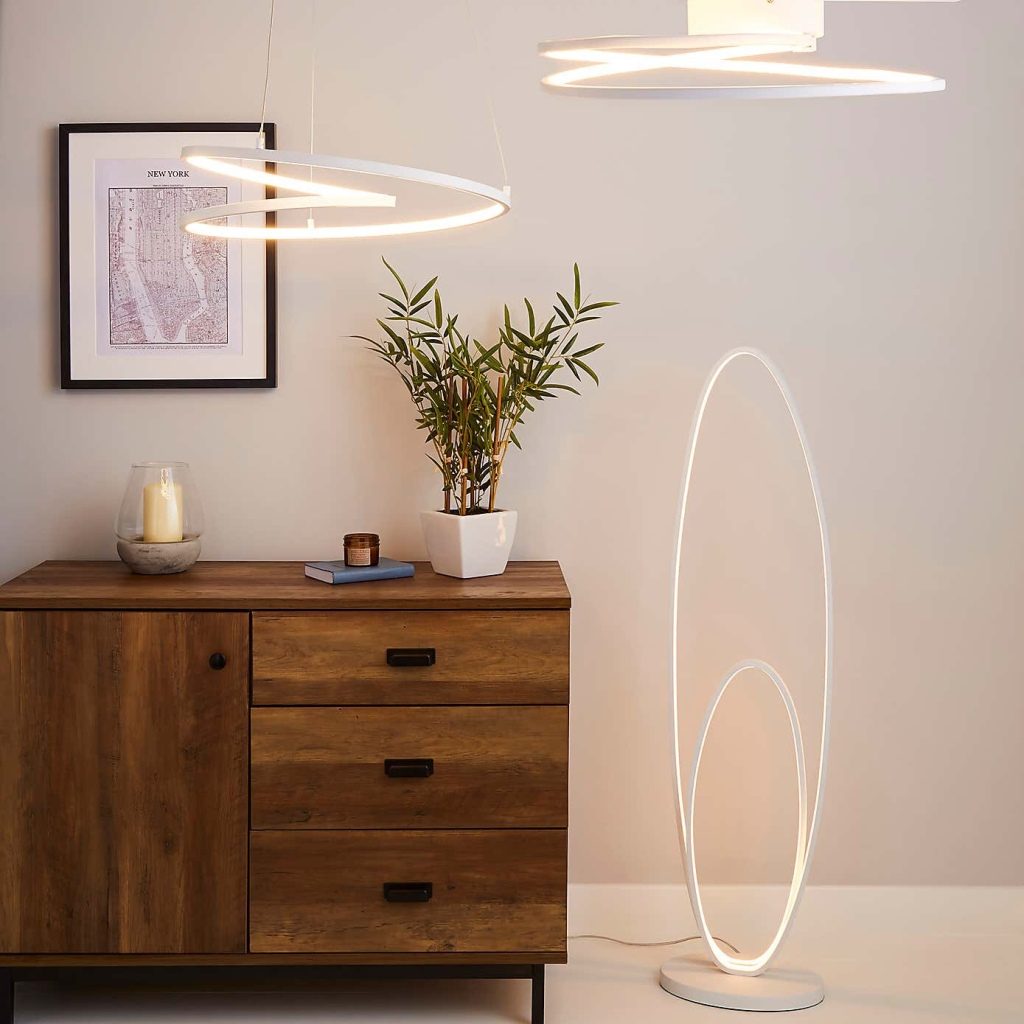 Flush ceiling lights are a beautiful way to combine lighting and decor together without taking up space and looking bulky in your home. It is also wonderful for minimalist decor inspiration, while still adding a touch of style to the room. This gorgeous swirl flush ceiling light by Dunelm, is a great example of minimalist design for functionality and decor without overpowering the room.
Modern Ceiling Light For a Big Living Room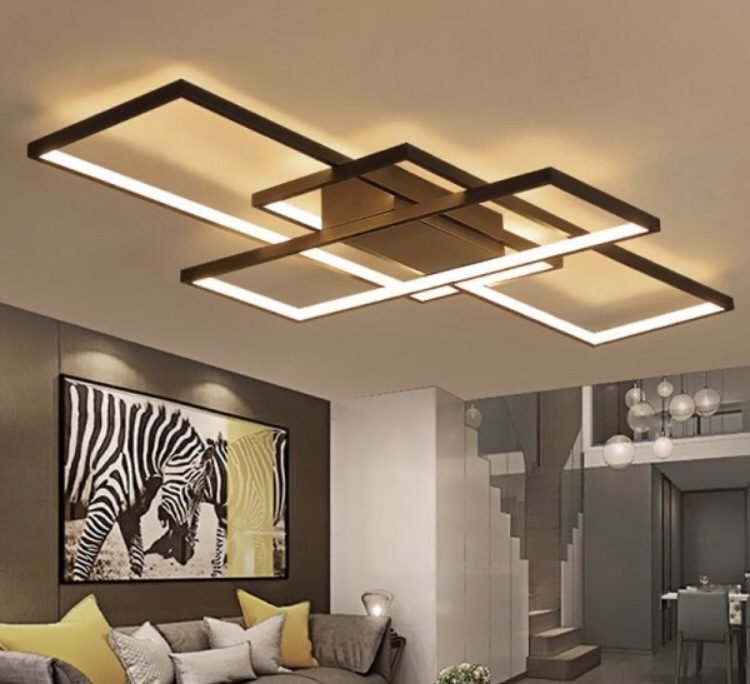 Large living rooms need big light features to brighten the space well. This aesthetic flush light will be a wow-factor in a large living room. Not only does it look like a piece of art work on your ceiling, but the clever design allows light to reach each corner or your living room.
Modern Artsy Living Room Chandelier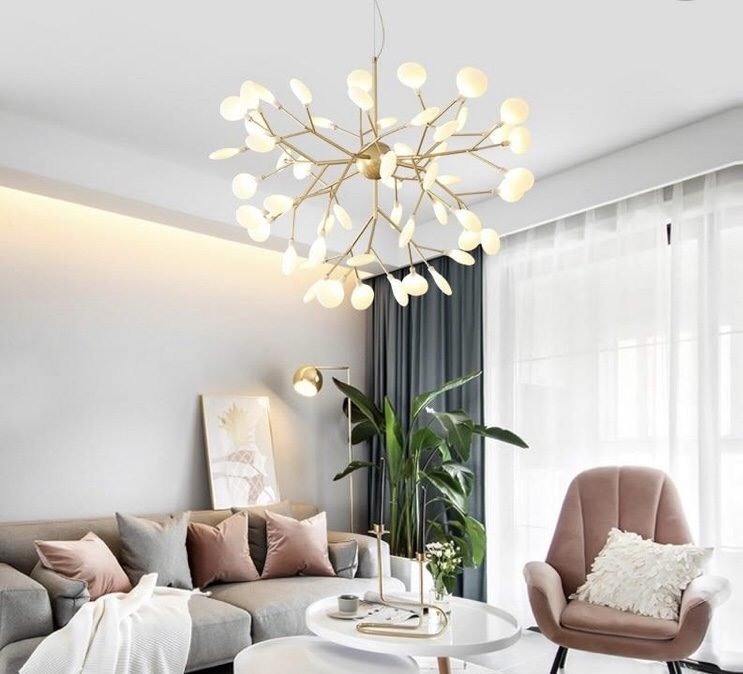 Break out of the norm with a show-stopping chandelier that doubles up as a modern structure decor piece in your living room. This beautiful Firefly LED Chandelier will liven up any room for instant style. We adore the gold finish for an elegant look to any living room taste. This chandelier will also look gorgeous positioned over a dining table.
Ribbon Ceiling Lights For Your Living Room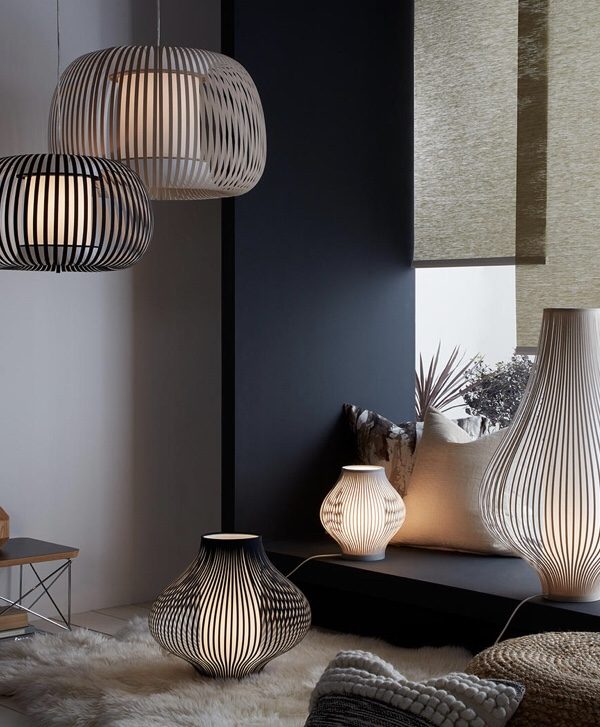 Ribbon decor is becoming increasingly popular through 2020 and 2021 including a range of light features that you can style around your home. Ribbon lights are harmonious to match almost all decor tastes and bring in a sense of calm and tranquility with how the light glows from the ribbon shade. Warm up your home for winter with this gorgeous John Lewis Ribbon ceiling light in a natural colour.