It's safe to say that 2020 has been an inordinate year with mixed emotions. As the new year begins to peer its head around the corner, we've decided to provide you with some mindful home tips that you can take into 2021. Next year will be a year of decluttering (all the Amazon parcels ordered to your home) and organisation for a fresh new year.
Whether you're looking to organise your wardrobe, kitchen, bathroom, or living room, our storage ideas for 2021 will help you in decluttering your spaces around the home. Read on to discover our favourite storage solutions for your home.
Storage Baskets
Be organised and savvy around the home with storage baskets, that come in all shapes and sizes to fit into your spaces around the home. Not only do they look great, but storage baskets are perfect for keeping extra throws and duvets, kitchen supplies, laundry, shelf fillers and other misc stuff organised.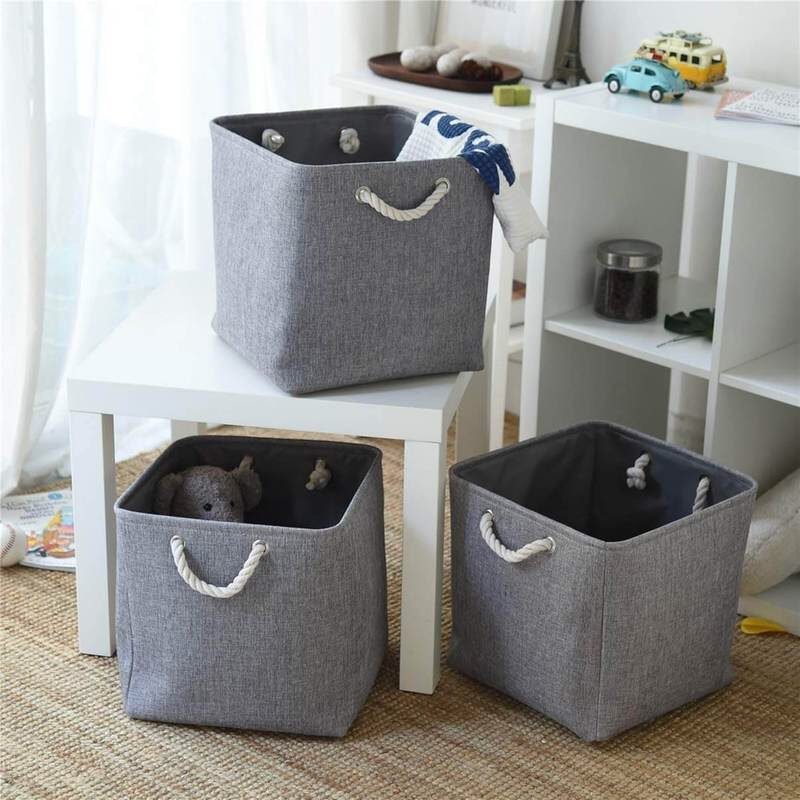 This set of 3 storage cube boxes are great for inserting into shelves to make your space look tidy and neat. Buy them here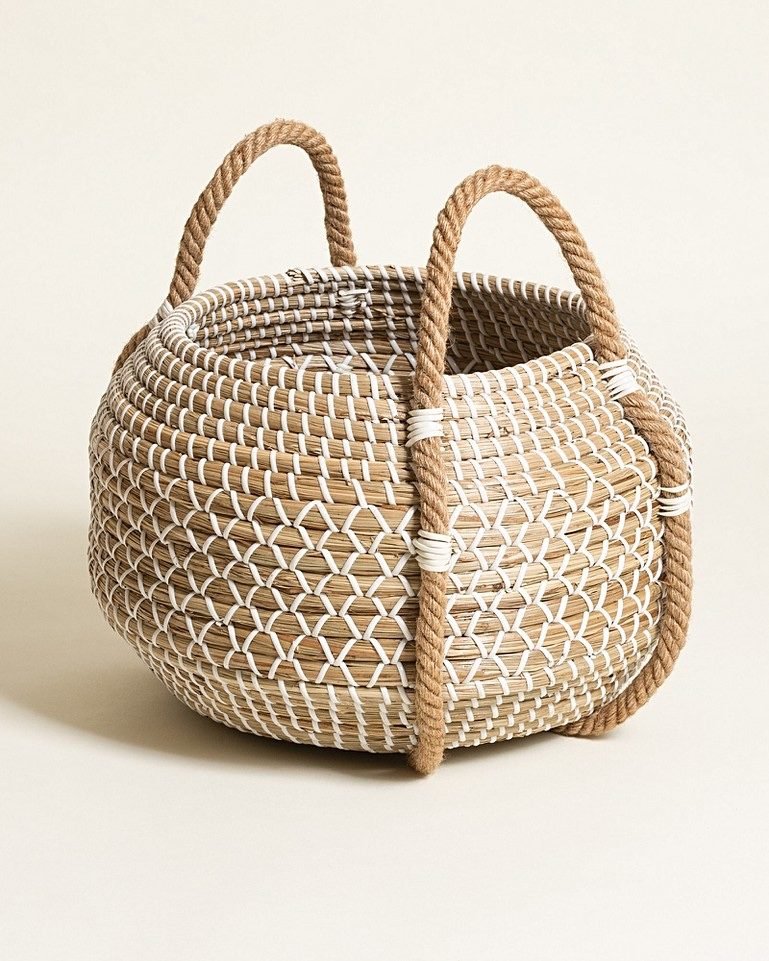 This gorgeous bohemian style basket from Oliver Bonas is a beautiful storage solution for small items such as cushions, blankets and can even be used as a cute plant potter. Buy here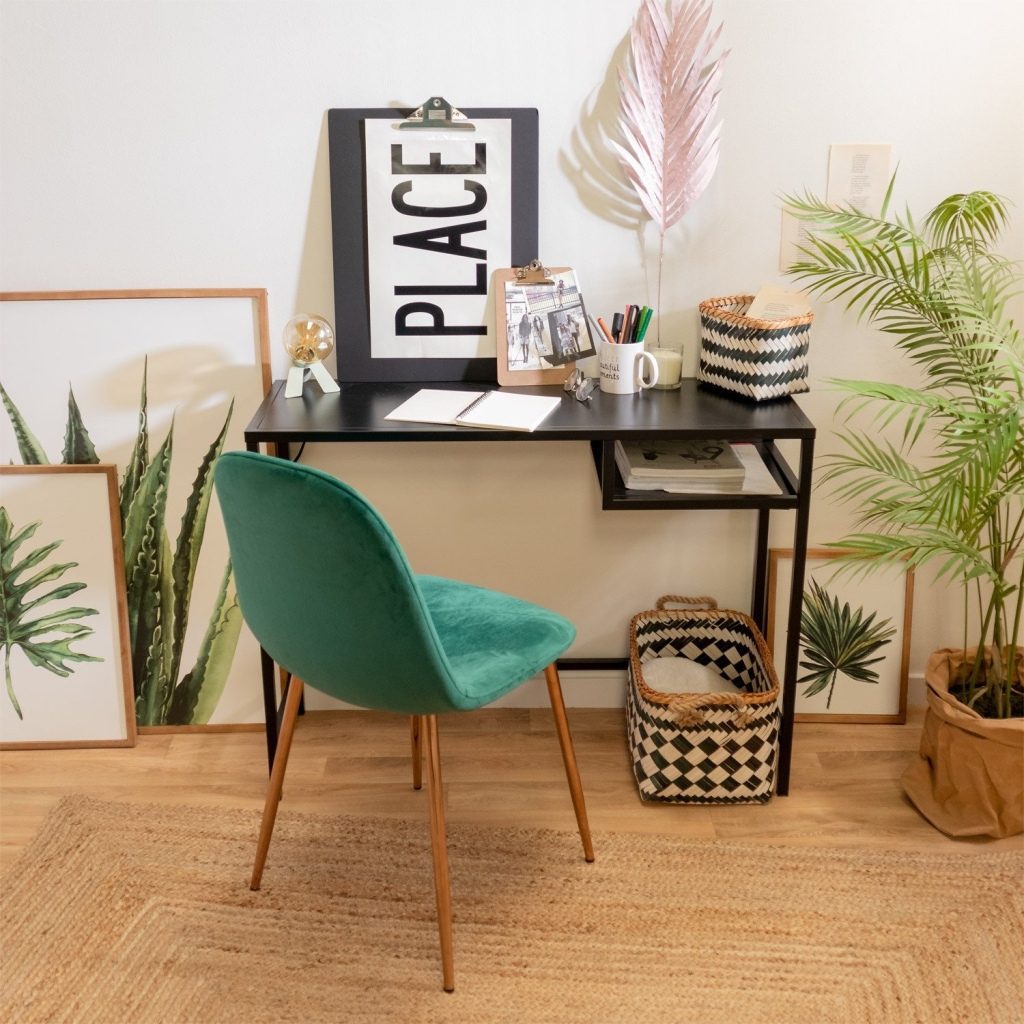 Style your living room, bedroom, and bathroom with this set of 3 storage baskets from Sklum, in a beautiful monochrome and wood colour. These baskets are bamboo too, which is eco-friendly. Buy here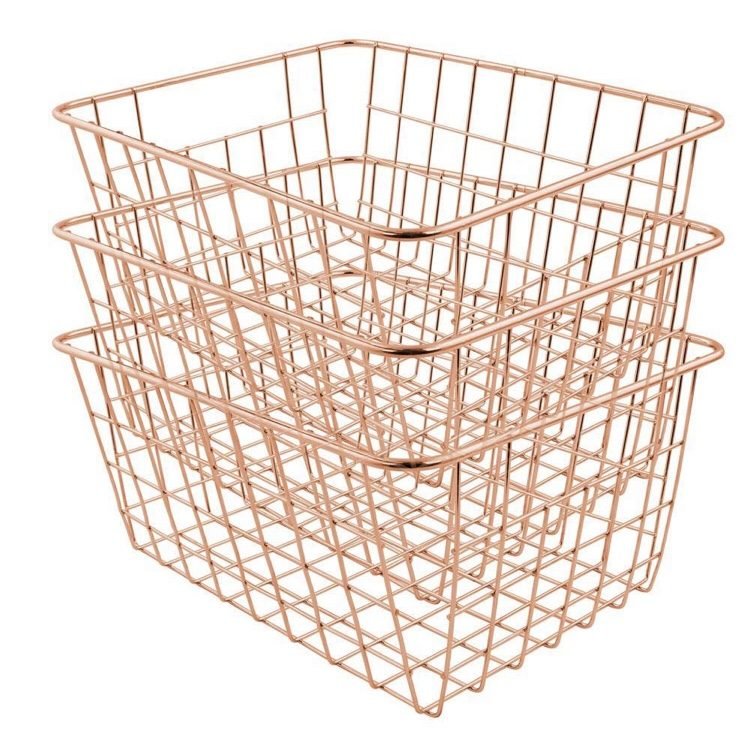 Store herbs and spices, condiments and kitchen supplies in these beautiful rose gold storage baskets for a rustic-chic feel to your kitchen space. Buy here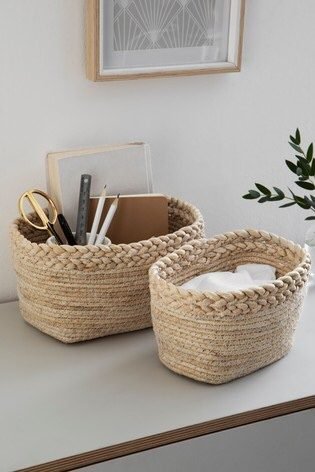 Make your WFH space ultra-trendy with these set of 2 storage baskets to tidy your desk from pens, note pads and office accessories. (Image source: Next)
Storage Units for bathrooms
Choosing the right storage unit for your bathroom can be difficult – especially if you have a small bathroom or a separate bathroom/toilet arrangement. Luckily, there is a range of wonderful storage units that you can purchase to make your bathroom look beautiful without compromising on being organised.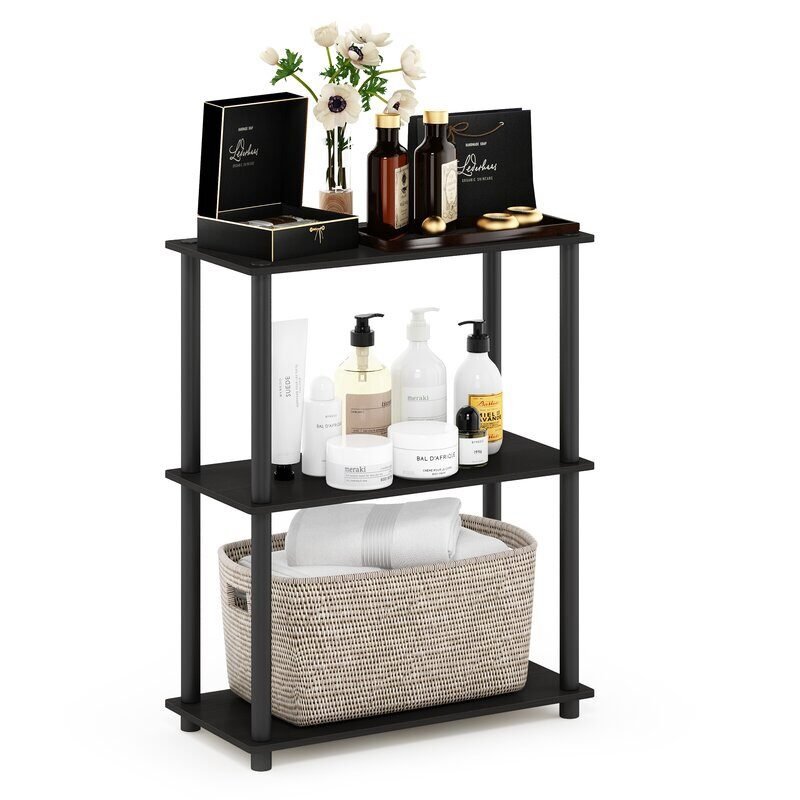 Bathroom storage can be tricky to find, especially without it being bulky and boring. We love this bookcase storage system from Wayfair, which is anything but beautiful and luxurious. Create a spa-like bathroom setup with your bath-ready products and favourite accessories for style and functionality. (Image source: Wayfair)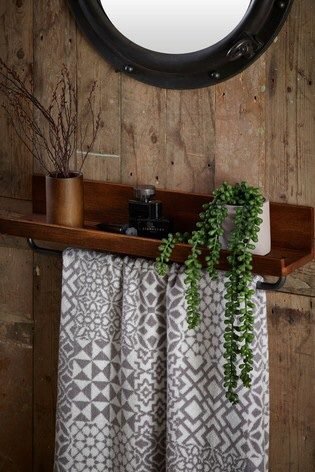 A great way to save space it to double up in your storage system like this beautiful Hudson shelf that works as a shelf and towel rail in beautiful dark wood. Buy here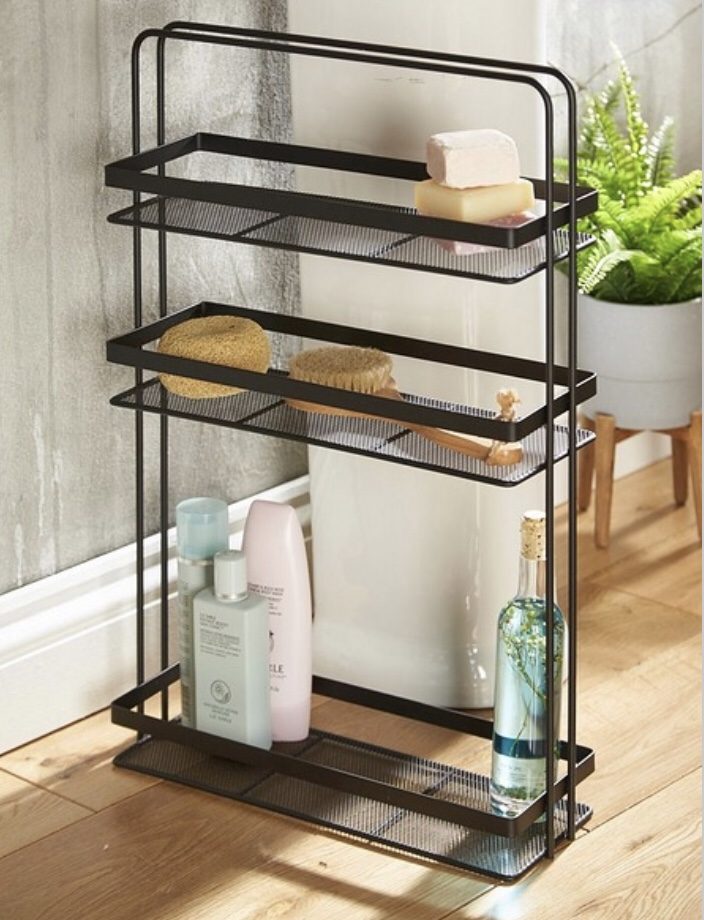 Bathrooms that are struggling on space can opt for something similar to this slimline storage unit from Studio. The small frame and elegant design allow you to store this under your sink so that you don't take up too much space. Buy here
Storage Units for bedrooms & living room
2020 is the year of online shopping, which means decluttering your bedroom is probably high on your priority for 2021. Picking out beautiful storage solutions such as chest of drawers will help you stay on top of being organised for the coming year.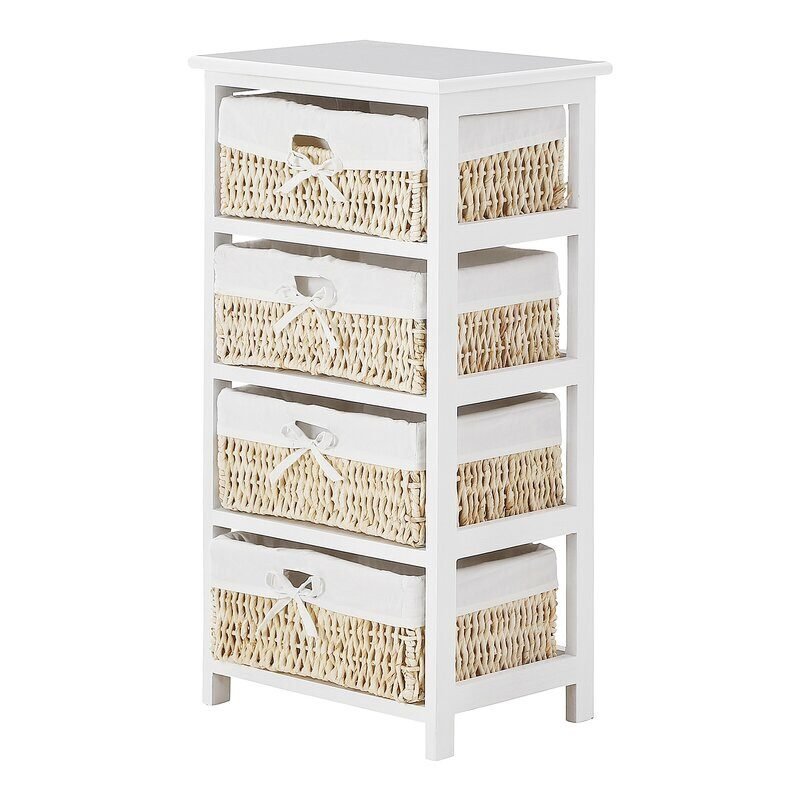 We love cottage style interiors for a super cosy look and this drawer chest from Wayfair fits nicely with the theme. These drawers can easily be placed in a bedroom, living room or hallway for added storage. (Image source: Wayfair)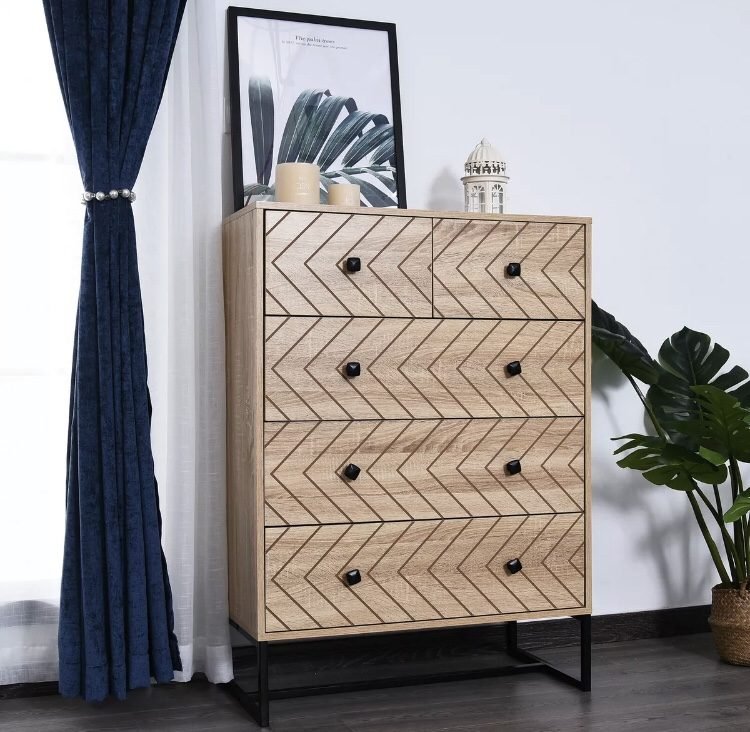 Unique storage in the bedroom, like this 5 drawer storage unit is a beautiful decor piece that looks on-trend and edgy for a modern bedroom. (Image source: eBay)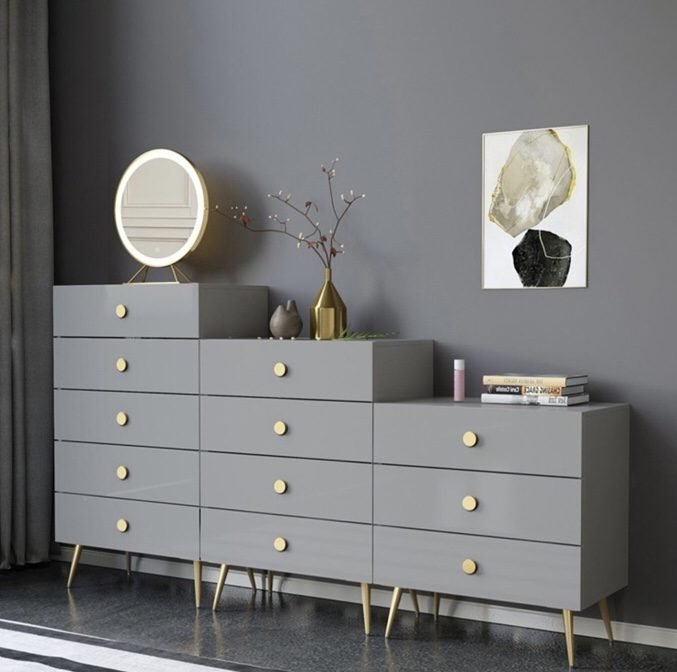 For contemporary storage ideas for your bedroom, look no further than this quirky chest of drawers that doubles up as a shelf! We love the gold legs and matching knobs for a modern and elegant finish. What's more, there are 12 drawers to fill up for ample storage space. Buy here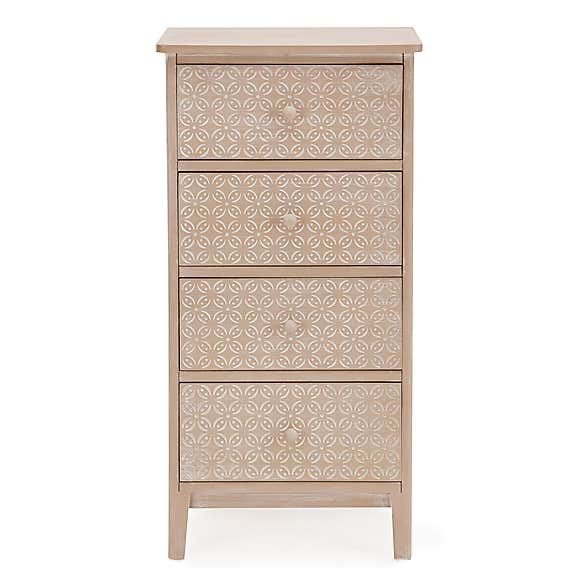 Small bedrooms need to have furnishings that compliment the space, just like this tall chest of drawers from Dunelm. We love the boho-chic effect on the drawers and the light wood finish for a super stylish storage idea for your bedroom. Buy here