Are you renting your flat or home but have the desire to add a bit of joy to your plain walls? Sometimes when renting, it can be difficult to design the space how you would like because your landlord may want to keep things as they are. But thanks to modern day decorating, adding a pop of colour to your walls is much easier to apply and remove than ever before. Peel and stick wallpaper is your new best friend in the decorating world, and we explain why below as well as offering our favourite peel and stick on wallpaper designs for accent walls.
Prep your walls before applying
Make sure to wash and dry your walls before applying the stick wallpaper. This will help you apply the wallpaper on neatly as well as making it easier for when you decide to remove it at a later time.
Easy to install and remove
Thanks to the glue that's pre-applied to the wallpaper, you won't need to waste time applying wallpaper paste onto your wallpaper. Just simply remove the peel on the back and stick it to your wall. Removing your peel and tick on wallpaper is as simple – gently but firmly pull the wallpaper away from the corner in a downward motion. If you keep the back of the peel on the wallpaper you can reattach this and transfer your wallpaper to a new wall or home or use it towards another project!
Use peel and stick wallpaper for other projects
The beauty of peel and stick on wallpaper means that you can cut it to your desired size. You can also use the peel and stick on wallpaper for many other DIY decor projects including styling up a coffee table, bookshelf, chest of draws and stools.
Blue pattern peel and stick on wallpaper
This beautiful pattern wall paper is perfect for an accent wall or as part of a DIY project as see below to jazz up chest of drawers. Find it here.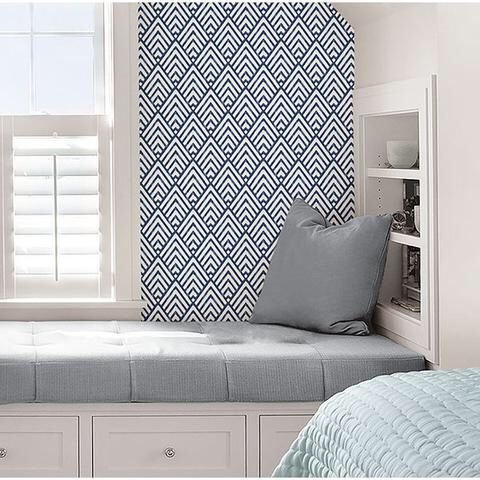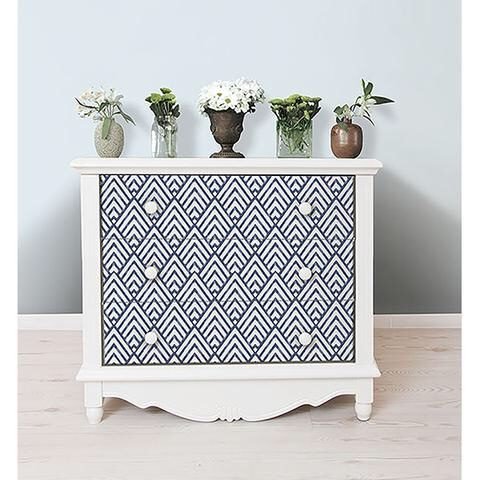 Tie dye peel and stick wallpaper
Add splashed of colour to your accent wall to bring out your bold furnishings, or transform your book case by adding this gorgeous peel and stick on wallpaper to the backboard of your shelves for a create DIY project. Find it here.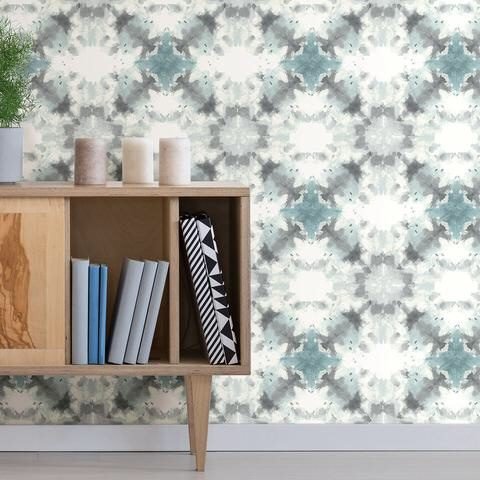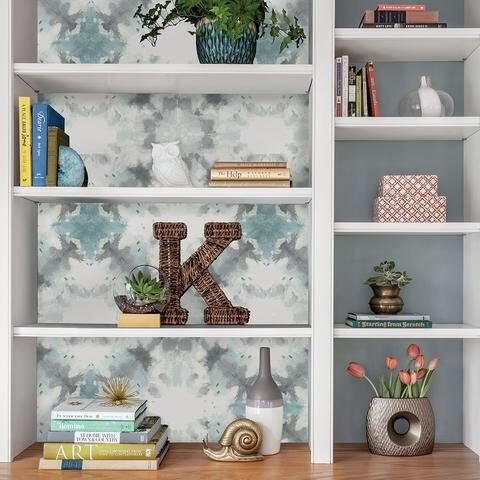 Stone effect peel and stick wallpaper
This beautiful stone effect peel and stick wallpaper is perfect for a farmhouse/country cottage styled home. We love it as an accent wall and as part of a kitchen breakfast bar as shown below that adds instant style to a minimal kitchen setup. Find it here.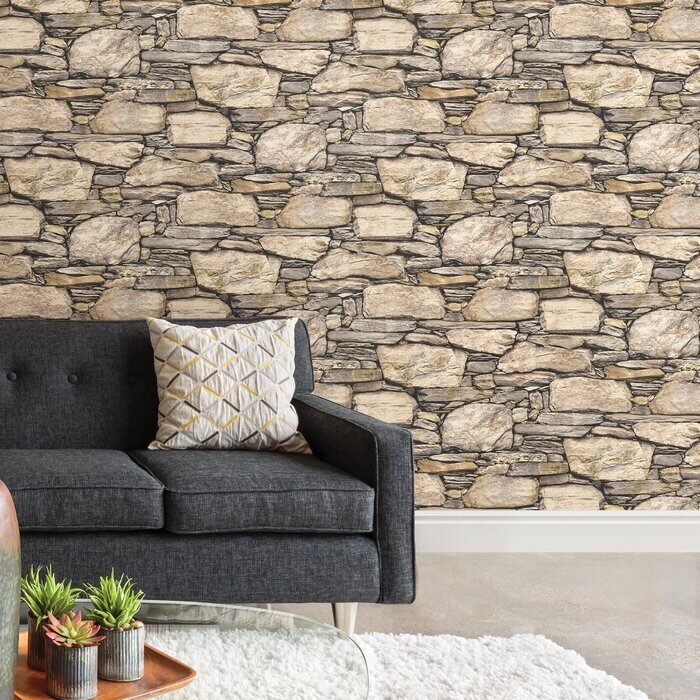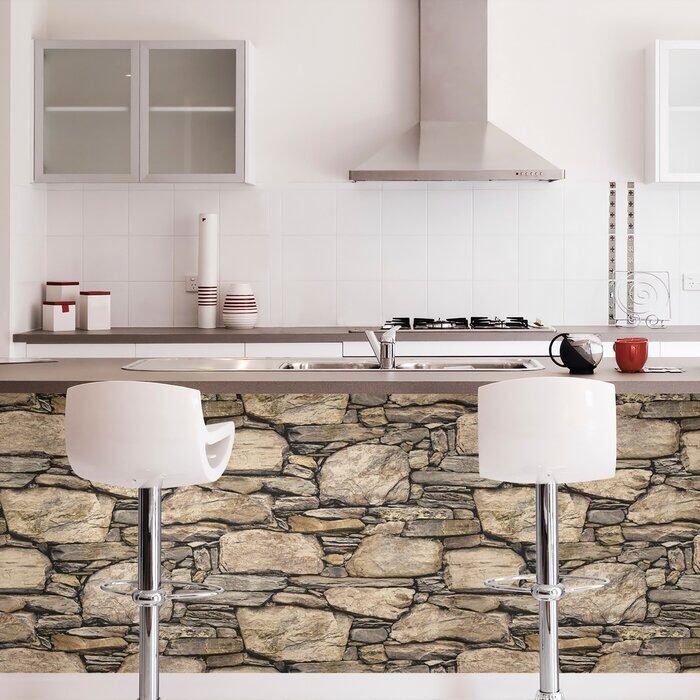 Geometric peel and stick wallpaper
Brighten up any room with this fun and quirky peel and stick on wallpaper. We love how it's displayed for a bathroom setup to really make the space feel lively and fun. Find it here.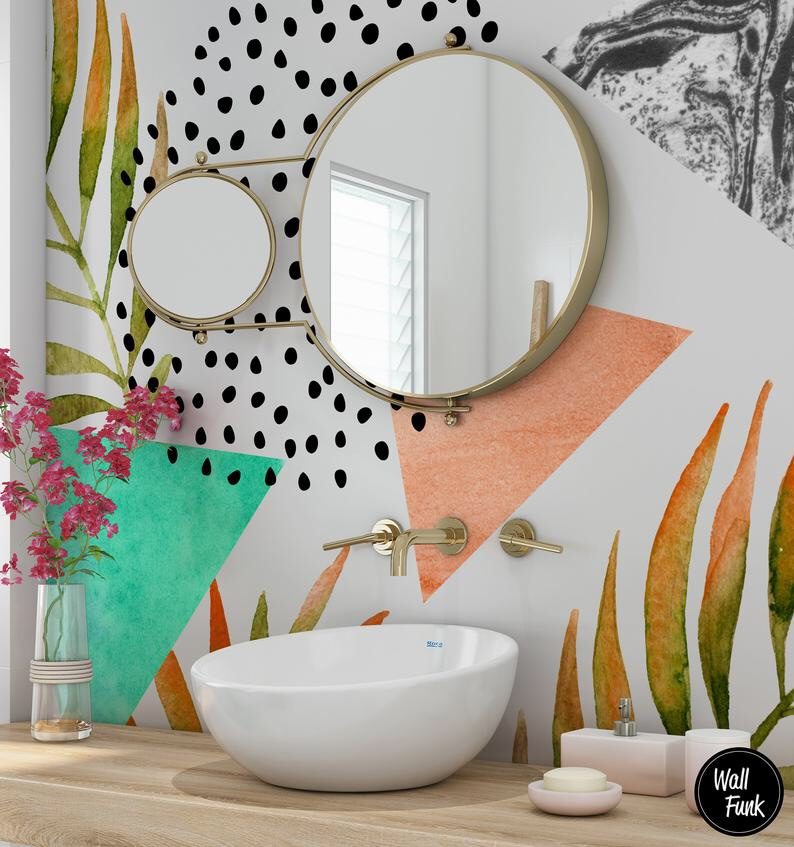 Baby room peel and stick wallpaper
This beautiful wall mural is perfect for a nursery to really give the wall a statement look. It's playful and neutral while being sophisticated and dreamy. Find it here.